Cars Land… Wow. I love all of Disneyland and California Adventure a lot, but Cars Land may well be my favorite place inside the two parks. If I were going to choose one land in the parks to make my permanent home this would be it.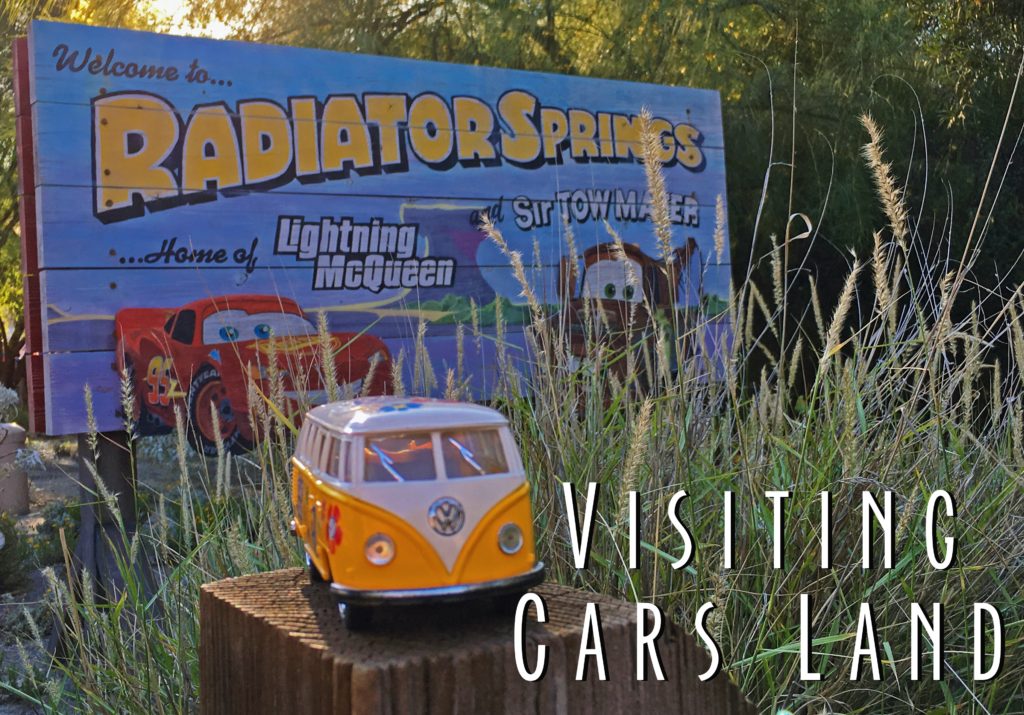 The Atmosphere in Cars Land
For me, theme parks are much more about the theme then they are about the rides. That is the reason I love Harry Potter World so much, but no place does a theme better than Cars Land. In terms of movie sets coming to life, I've never been in a better one. In Cars Land the town of Radiator Springs is painstakingly recreated. Nearly every location from the movie is there and nearly exactly as you remember it.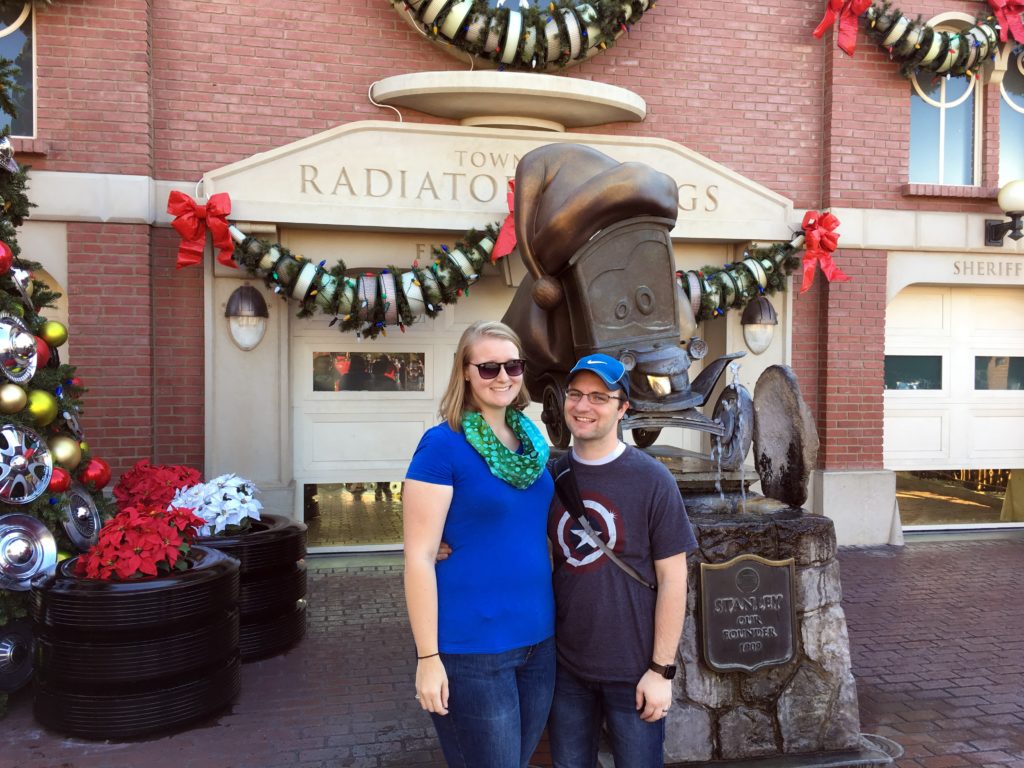 Perhaps I am talking it up too much, of course there are a few differences. Since you aren't actually turned into a car when you walk into Cars Land the place has to be walkable for humans. This means that things are little shrunk down from what they would be if the Cars movie was actually real.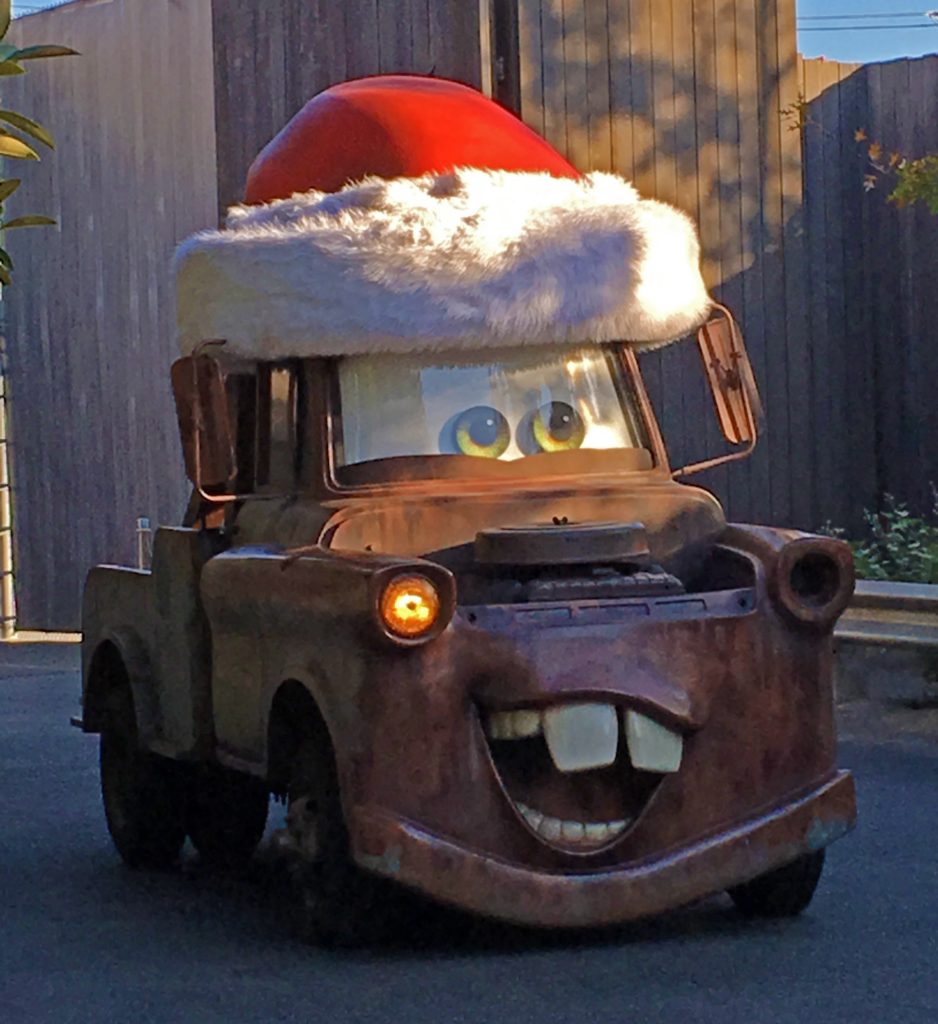 Some places have been "theme parkized" in order to sell stuff. But because so many of the locations in Cars are businesses already this rarely feels forced like it does in other locations. For example we all know that the Mad Hatter doesn't actually sell hats, but Sarge actually does run surplus store so turning his shop into a point of sale feels natural.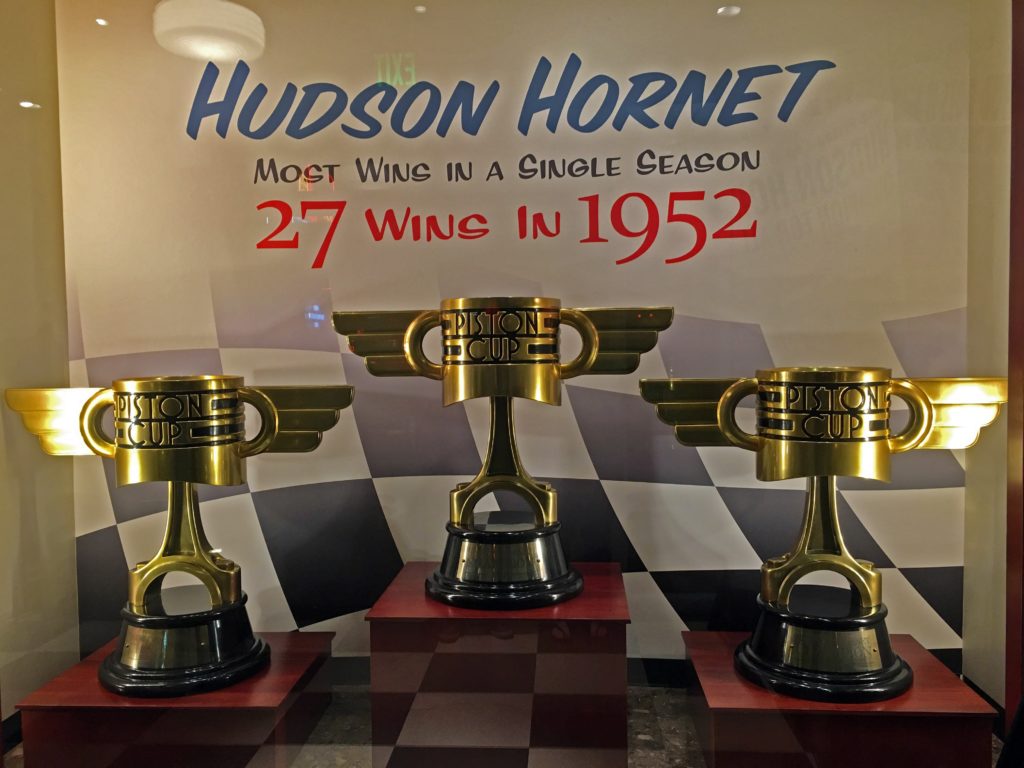 Honestly, Disney does a fantastic job across their parks, but I think Cars Land knocks it out of the park on atmosphere so well. I wouldn't even say that I am the biggest Cars fan in the world, I just love how well this area is done.
The Rides in Cars Land
The atmosphere isn't the only thing Cars Land has going for it. It also has several rides, including one of the most popular in all of California Adventure.
Radiator Springs Racers
Unfortunately for us Radiator Springs, which ranks as one of the top attractions of California Adventure, was closed the day we were there. I can't tell you from first hand experience what this ride is like, but it looks like a lot of fun. Many people suggest picking up your fast pass for this ride first.
Luigi's Rollickin' Roadsters
This is a fun simple ride. You get into one of the cars (Luigi's cousins) and they "dance" around. You will have to stand in line for this ride for a while. It is hard to tell how long the line actually is because it winds through Luigi's tire shop and the area behind it. The ride lasts one song, which is just a few minutes.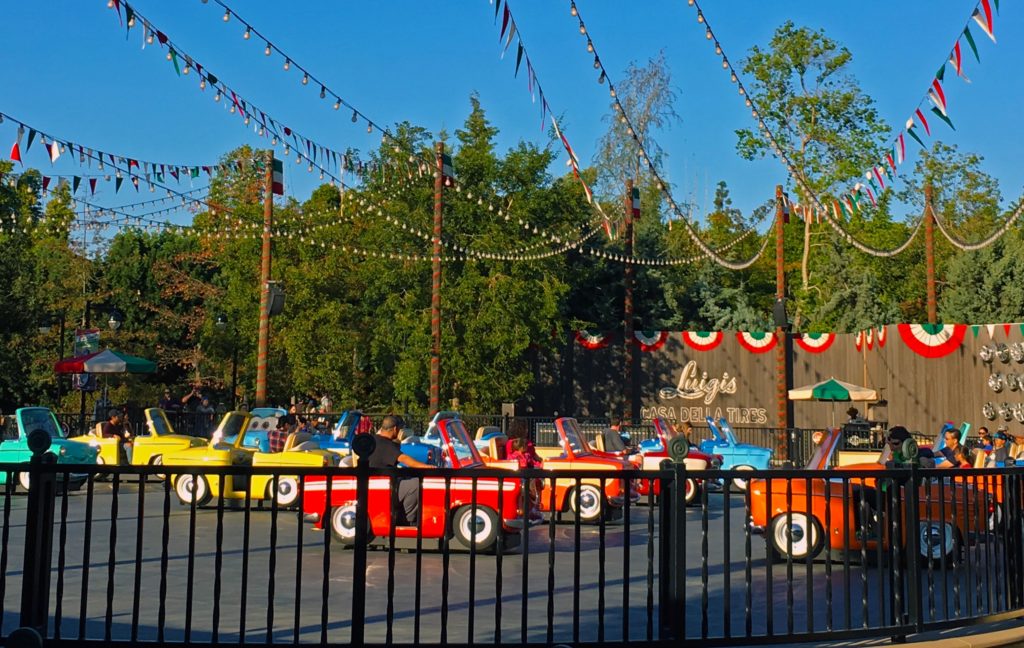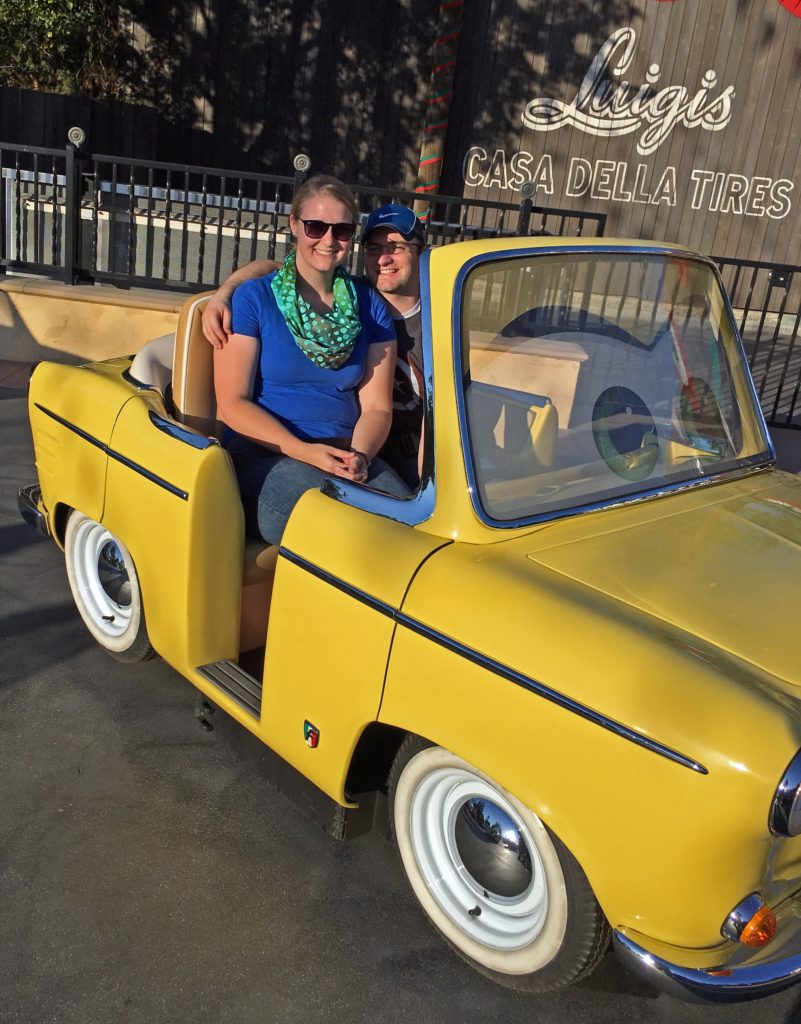 Mater's Junkyard Jamboree
Obviously taking place in Mater's Junkyard, this ride is similar in nature to the teacups, but with more whiplash than spinning. You sit in a trailer pulled by one of the tractors that Mater loves to tip. The tractors weave their way around the junkyard and you swing back and forth. It's a fun little ride with a line that didn't take long the day we were there.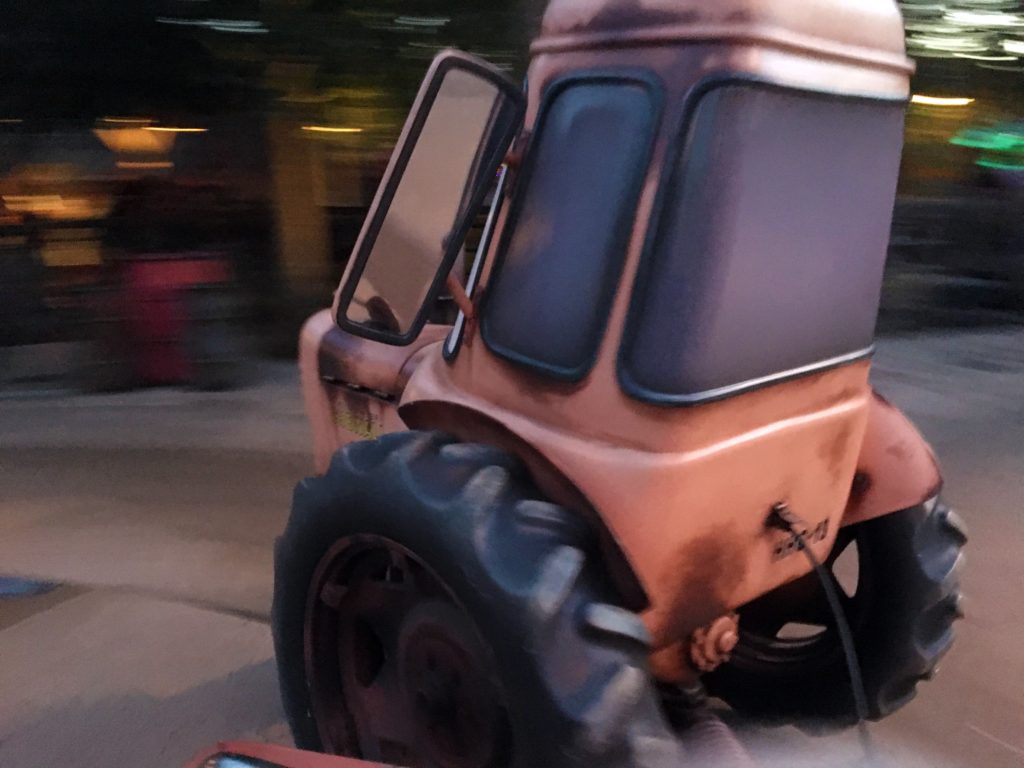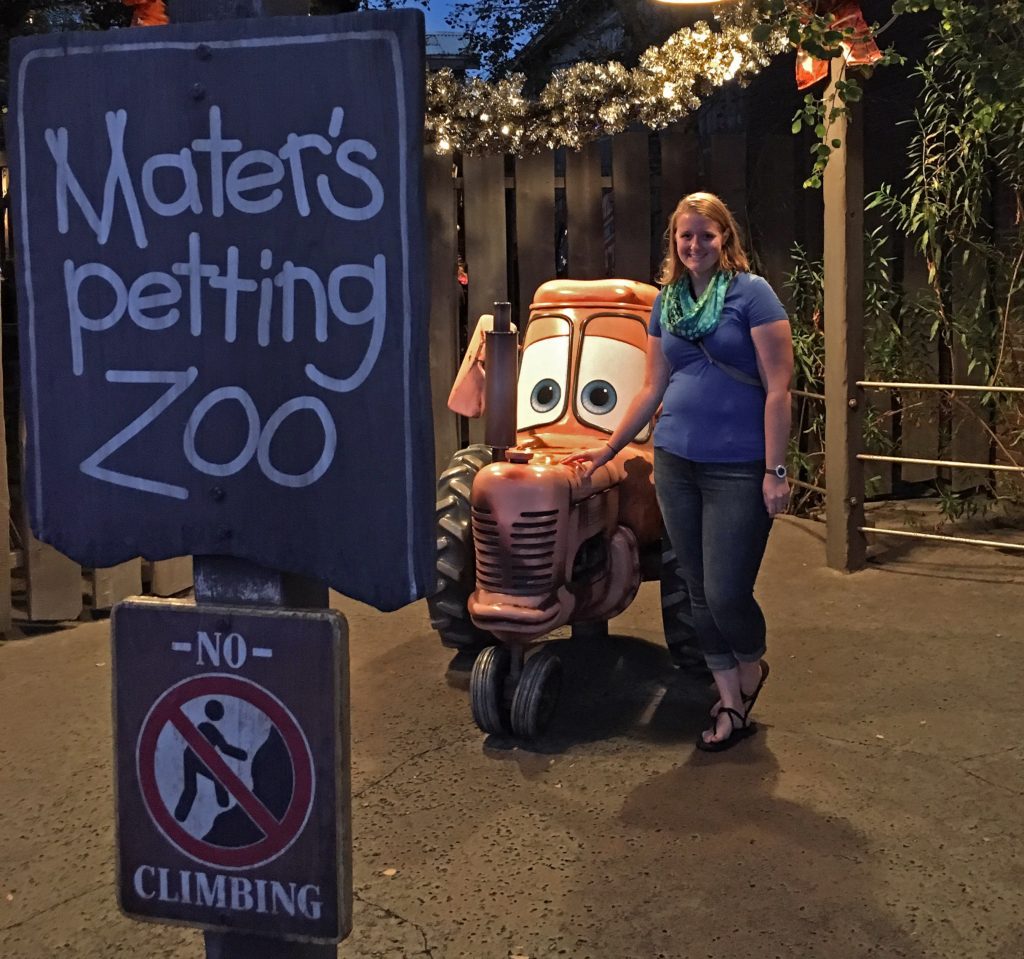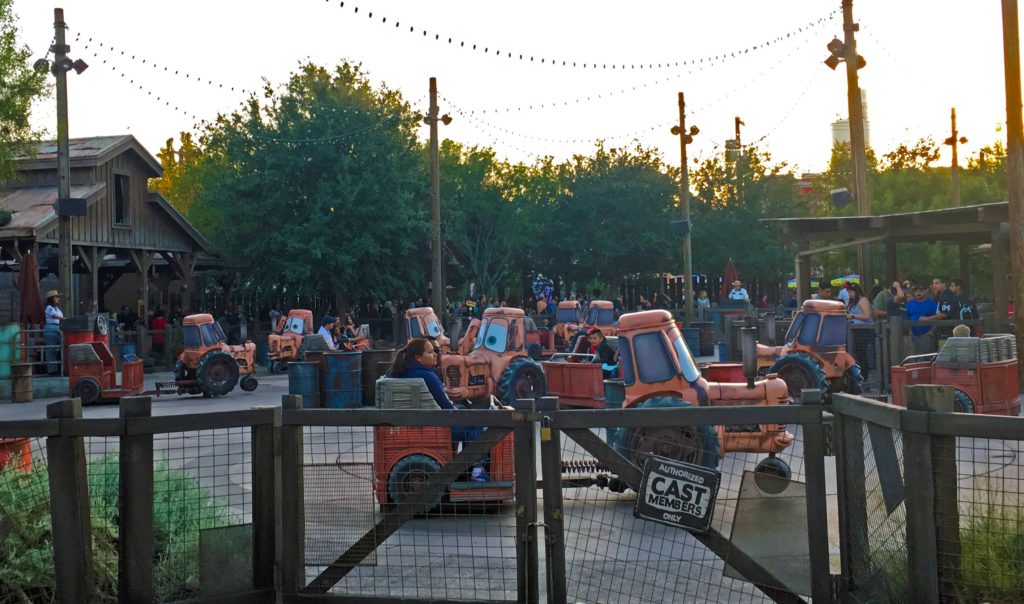 The Food in Cars Land
There is great food available all over the two parks, but of course it's all expensive. The food in Cars Land however was among the most reasonably priced and yummiest food we found. There are several places to get food here. We ate dinner at Flo's V8 Cafe for dinner and had the ribs. Of course we are a little price conscious so we just got one meal and an extra side for the two of us. It cost us around 15 – 20 dollars.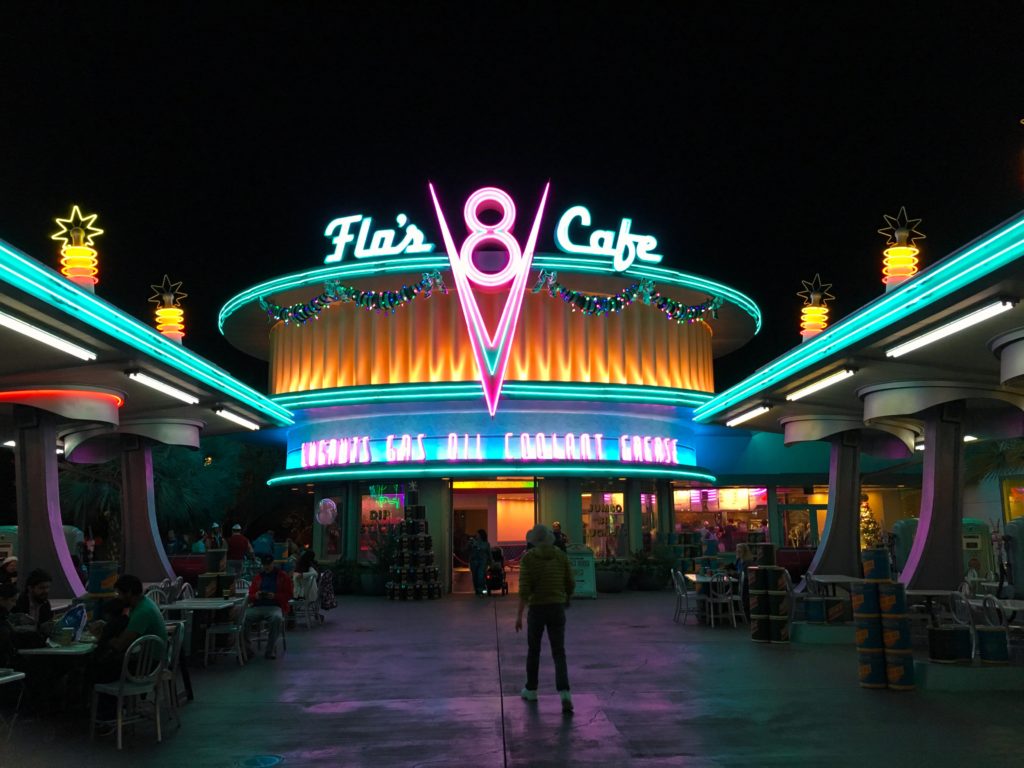 Later on that night we also got a snack from the Cozy Cone. Everything at the Cozy Cone was cone themed (except the churros). We had a "cone" of pretzel bites. Everything we ate in Cars Land was very good.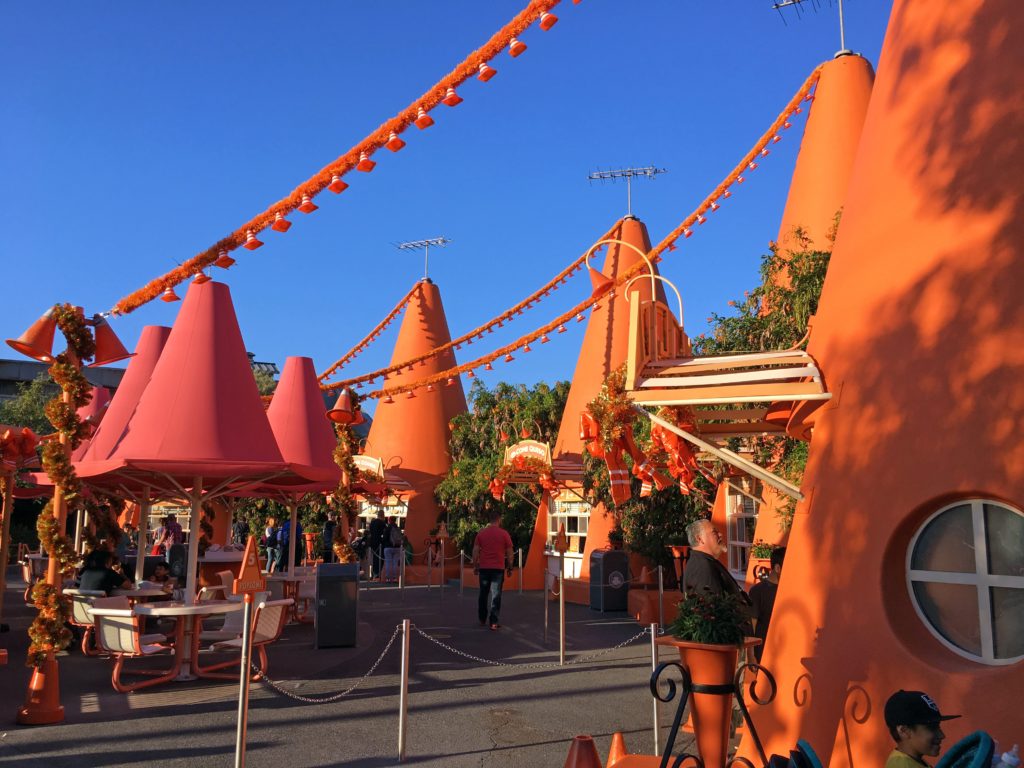 Sum Up
Cars Land is amazing. You are probably going to visit all the areas of California Adventure at least the first time you are there so I doubt you were thinking of not going, but if you were we highly recommend it.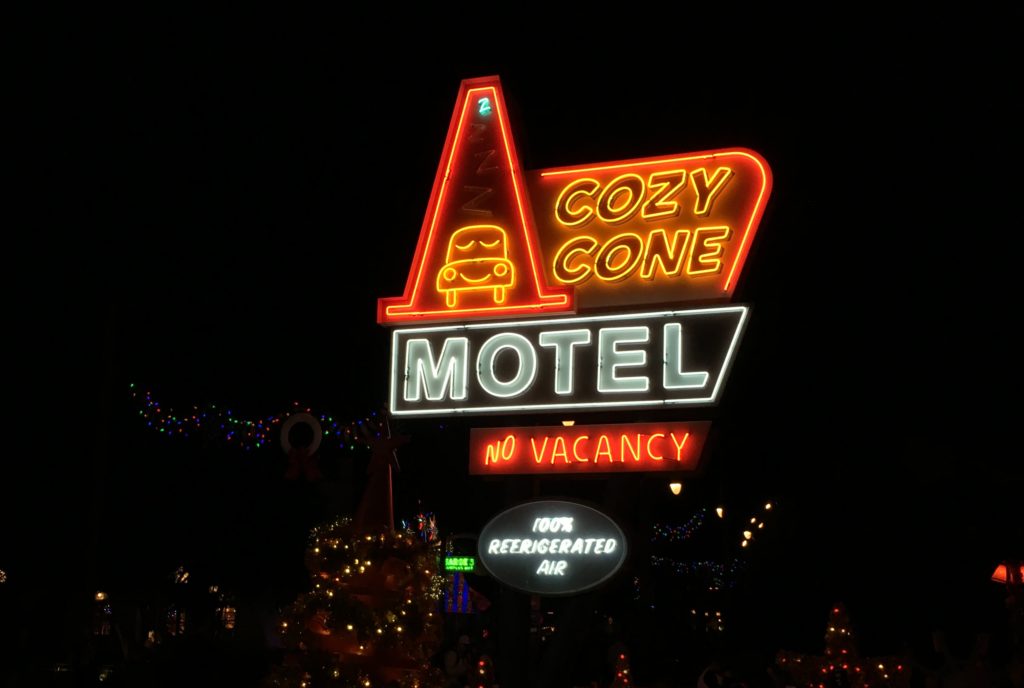 As always we suggest using Get Away Today (affiliate) to save money on your Southern California Vacation.