In continuing with our Highlights series of London, today we are going to the area of Westminster. Now you probably know that Westminster Abbey is located in this area but there are also lots of other gems as well as some major London sites in this area.
You can easily see all of these sites and do these activities in a single day. But if you find something you love, don"t worry about not getting to the other things! You can always pick and choose what interests you the most. This is just what we did and we were quite happy with how our day was spent in the Westminster area of London.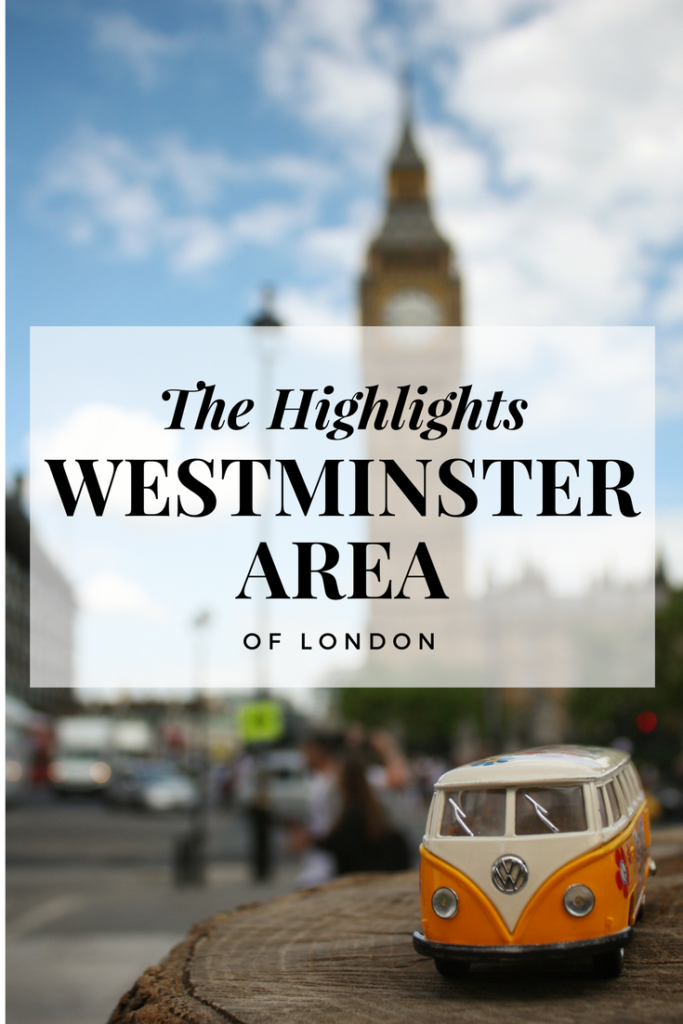 Buckingham Palace
We started out our day at Buckingham Palace. To get here, we got off at the St. James' Park tube stop (it's the closest one!). We didn't feel the need to wait for the changing of the guard so that is something we missed out on. If you'd like to see the times for the changing of the guard while you're there, you can check out this website. Mostly we just wanted to see the palace so we got there nice and early so we could get to our next stop right when they opened.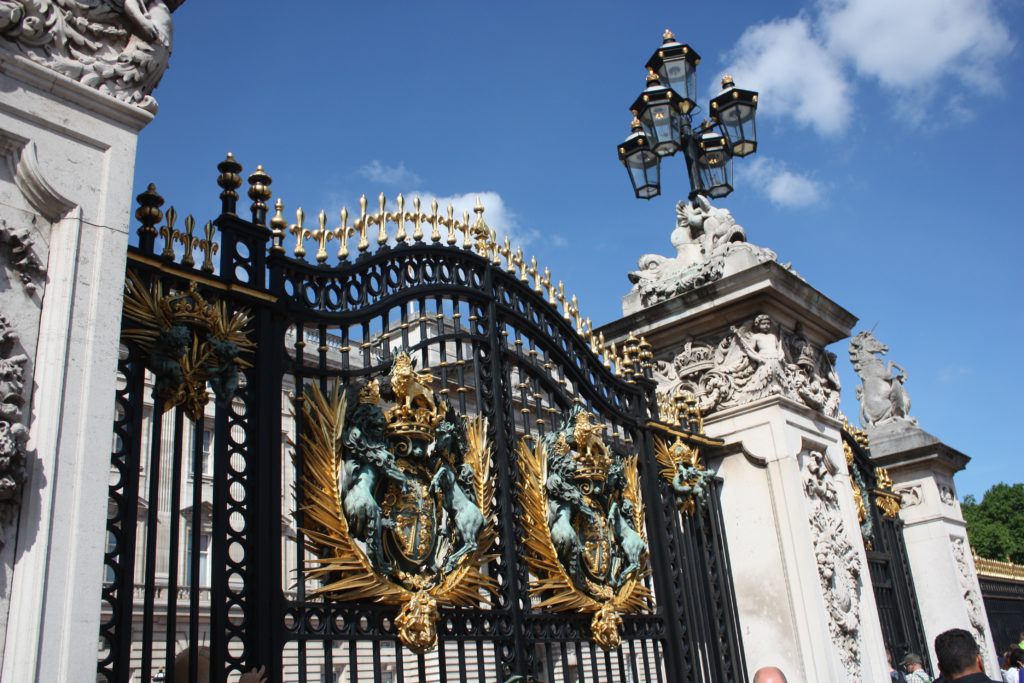 Churchill War Rooms
This was a FANTASTIC museum. From an American perspective, I feel like we often forget how terrible World War II was for England and how they were in it for much longer than us! We got to the museum right around the time when it opened but we still had to wait in line for about 20 minutes. They only let in a certain number of people at a time which is nice once you're inside the museum for the overall experience, but kind of a pain when you're waiting in line. This museum is included on the London Pass and is definitely worth a visit. Once World War II ended, they basically just left these underground rooms and offices as they were. And that's how you get to see them today!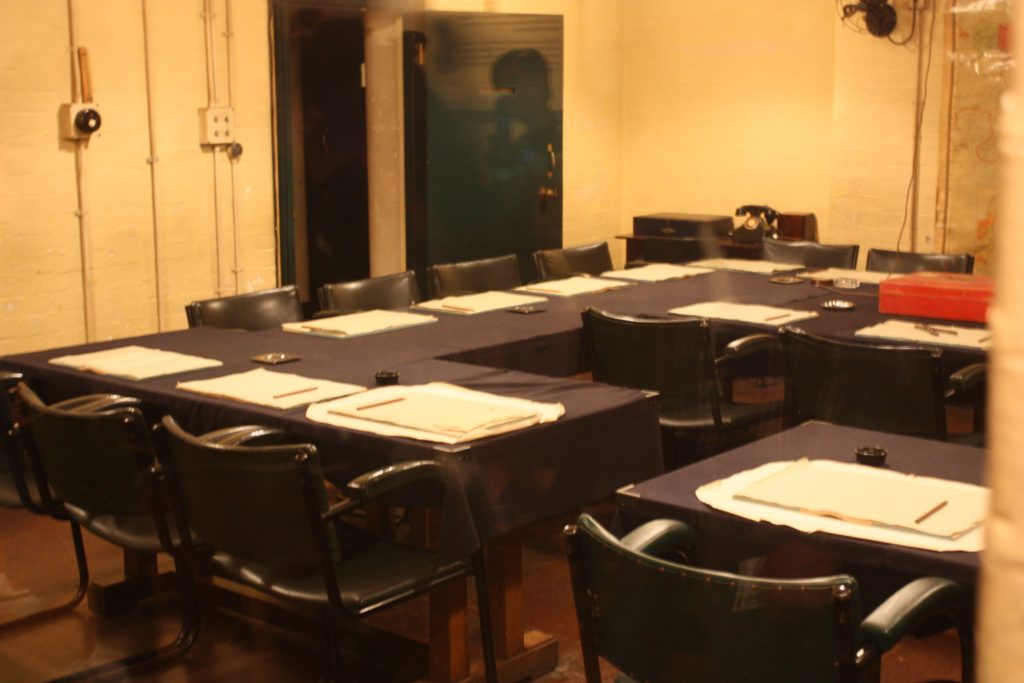 Red Telephone Booths
From the Churchill War Rooms we headed up Great George Street towards Big Ben. We were able to get great classic telephone booth pictures with a nice shot of Big Ben in the background.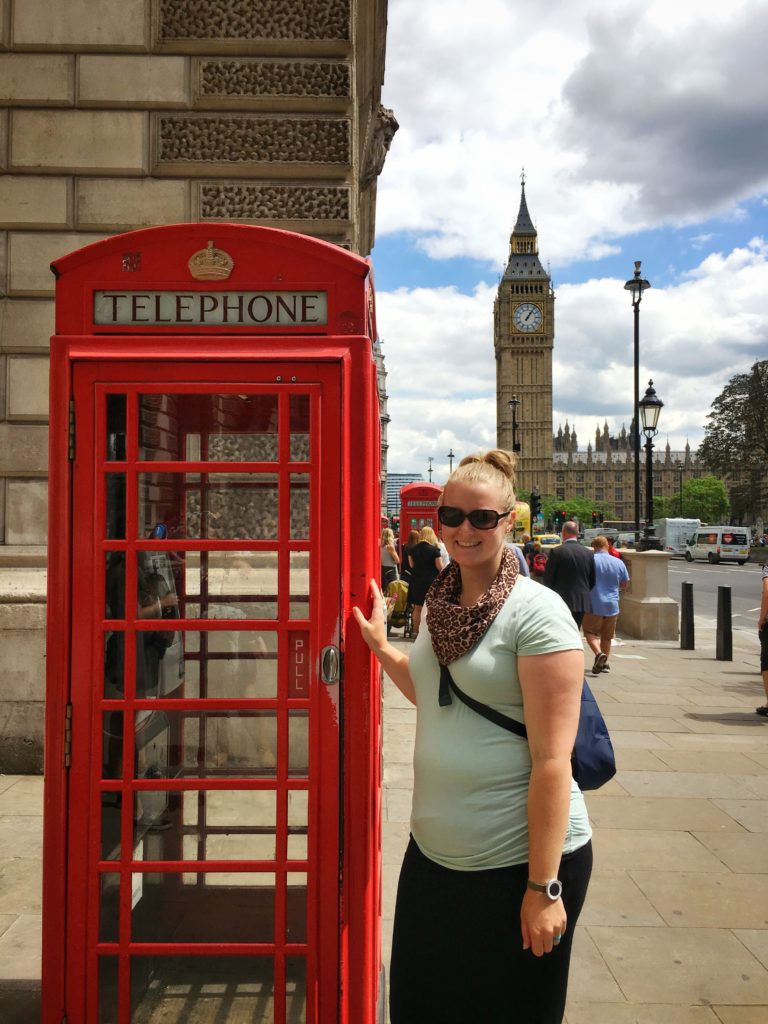 After we took our touristy pictures, we hopped in line at Westminster Abbey. The line was long, but it moved quickly. You can enter the Abbey on the London Pass. To see more of what you do and see inside Westminster Abbey, check out our blog post here.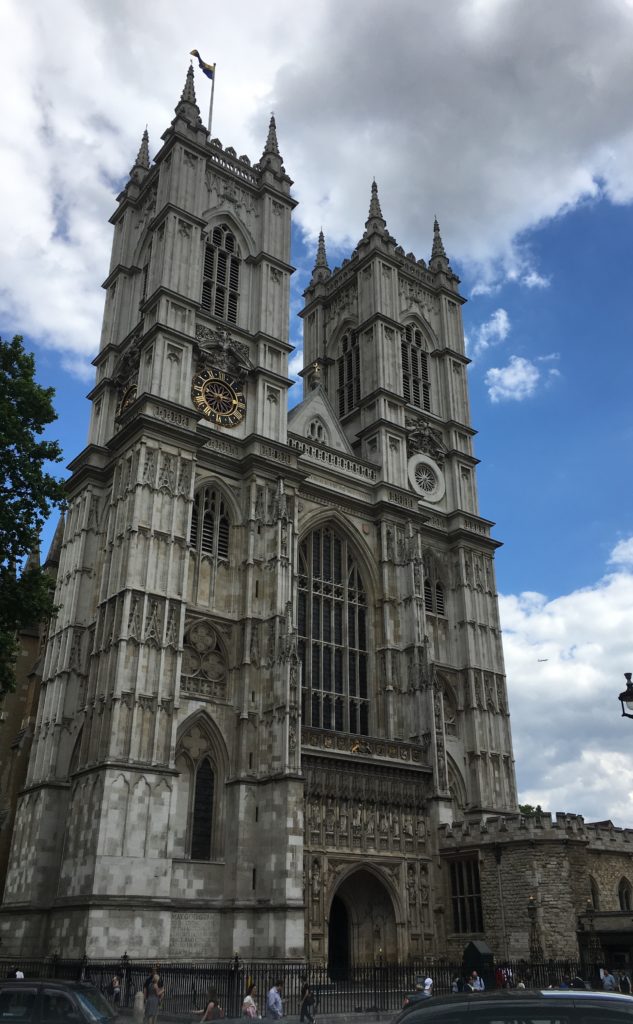 Big Ben and Parliament Buildings
As we left Westminster Abbey, we enjoyed the view of Big Ben and the Parliament buildings. We didn't do much else besides look at them and take pictures. We passed both of these buildings to get onto the middle of Westminster Bridge where we started our next activity.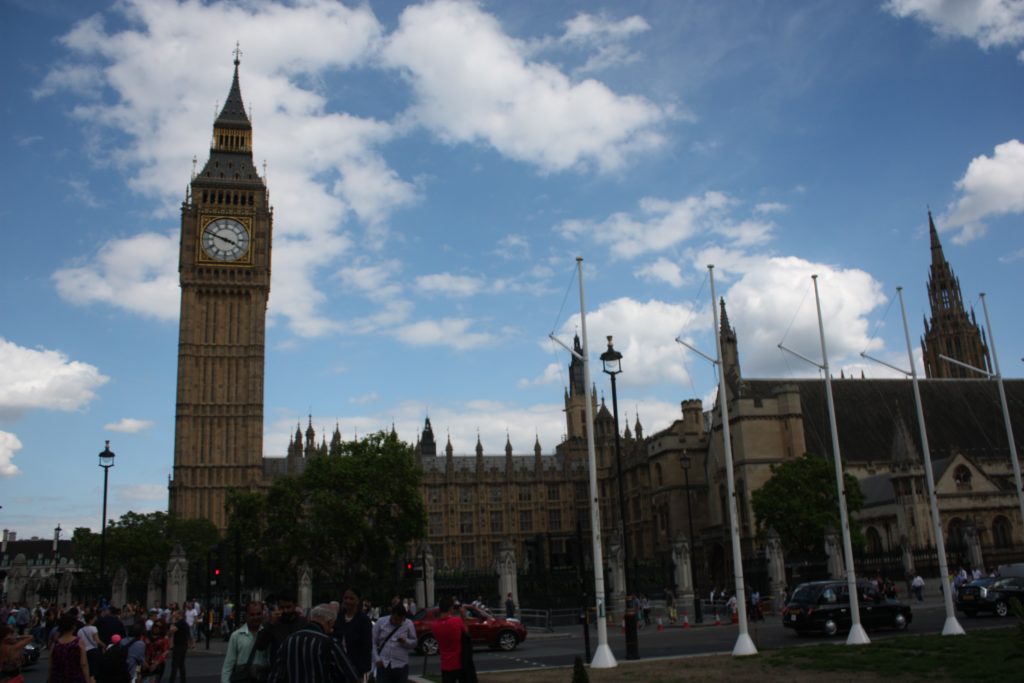 Rick Steves Audio Europe App: Westminster Walk
You know how much we love Rick Steves. And how much we love his free Audio Europe App that gives free walking tours and information about so many places in Europe! He has a great walking tour of the Westminster Area that gives some great commentary and history on the buildings and memorials you will see. We started on the Westminster Bridge where he gives you information about Big Ben, the Halls of Parliament, the London Eye and the River Thames. From there he takes you to Parliament Square and gives you some historical information about some statues you can see there. From the square he takes you down Parl Street and Whitehall, commenting on various memorials, statues and historical buildings on those streets. Eventually you end up at Trafalgar Square where you can see the National Gallery. We discovered in Paris last summer, we aren't really that into art, so we decided to skip the National Gallery. But if you love art and have the time, go for it!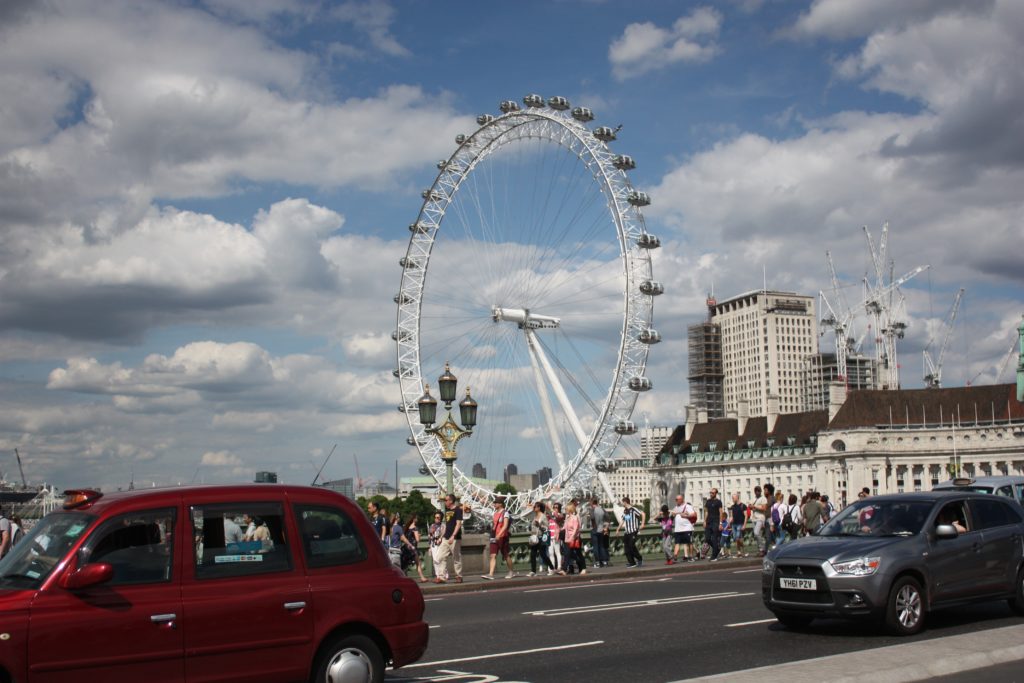 Trafalgar Square
We ended our Rick Steves tour here at Trafalgar Square. We enjoyed people watching and resting our poor feet! There are lots of people to see, street performers and it is close to a few places to eat and shop. The closest tube stop here is the Charing Cross station.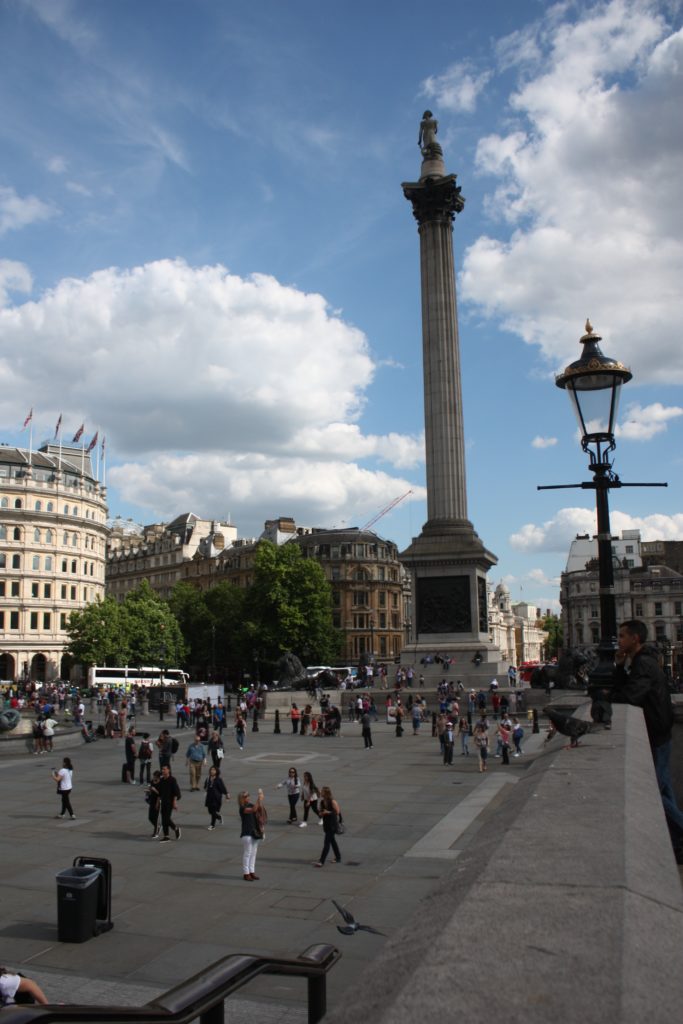 Sum Up:
The Westminster Area was one of our busiest days we spent in London. There are so many things to see and do! It does involve a lot of walking (if you did what we did), but it is doable especially if you take rests as you need to. I was 20 weeks pregnant when we did this walk and I was fine except for some sore feet that evening. Our favorite things we saw, that are definitely things not to miss, are the Churchill War Rooms, Big Ben, and Westminster Abbey.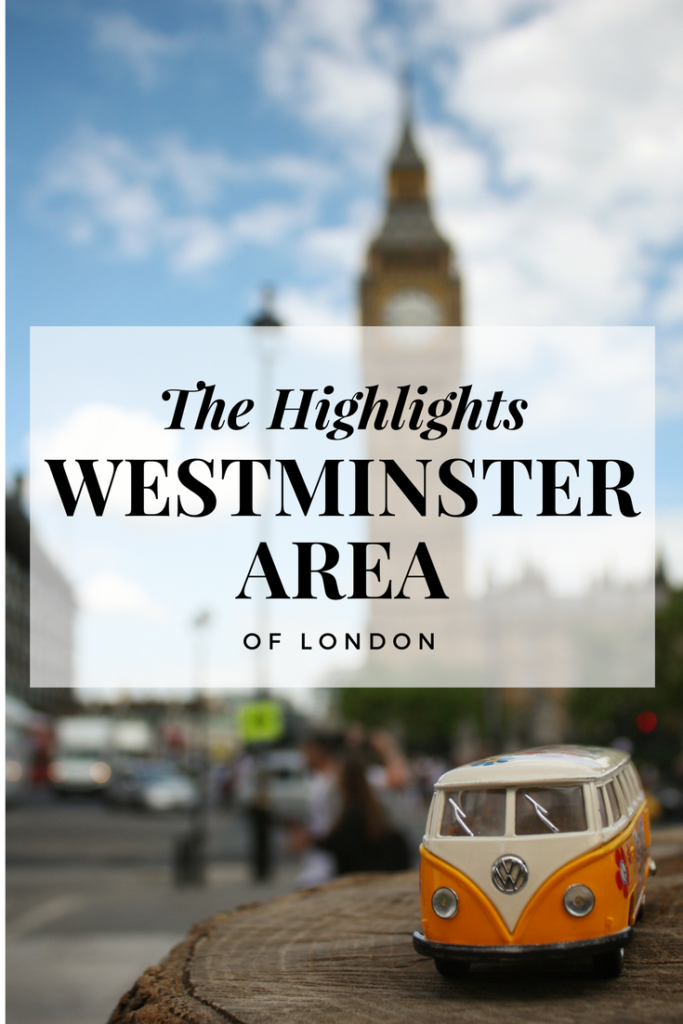 Did we miss anything in the Westminster Area of London? What are your favorite things to do in this area? Leave us a comment to let us know!