Arlington National Cemetery is a beautiful and thought invoking place. This cemetery is a beautiful resting place. It is amazing just how many people are buried there and how vast yet peaceful this whole area is. It gave us a feeling of soberness and reflection, similar to (yet still totally different from) the Holocaust Memorial Museum.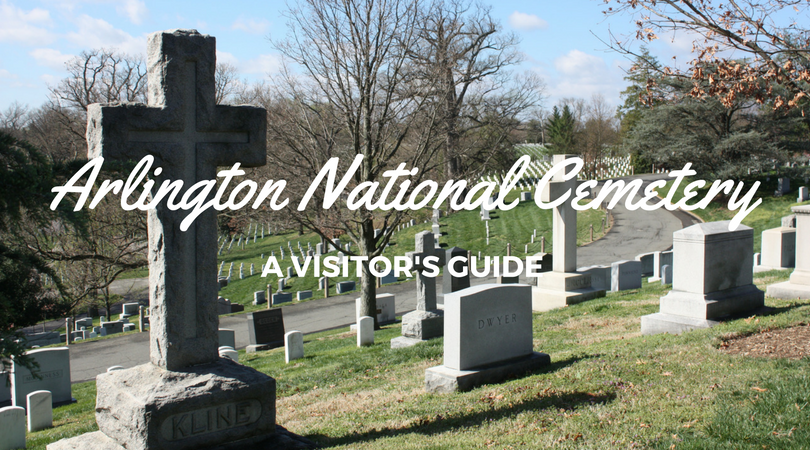 Getting to Arlington National Cemetery:
The easiest way to get to Arlington National Cemetery is to take the metro. You will need to get on the blue line and get off at the Arlington stop. If you do not want to take the metro, you can drive. There is a parking area that costs $2 per hour to park. We did chose to drive, but wished we hadn't in the end. While Arlington National Cemetery was only about a 20 minute drive away from our hotel, we ended up taking more than an hour to get there because we got slightly lost, there was road construction and it was rush hour.
Once you get to Arlington National Cemetery, head towards the main visitor's center and museum for info on your visit.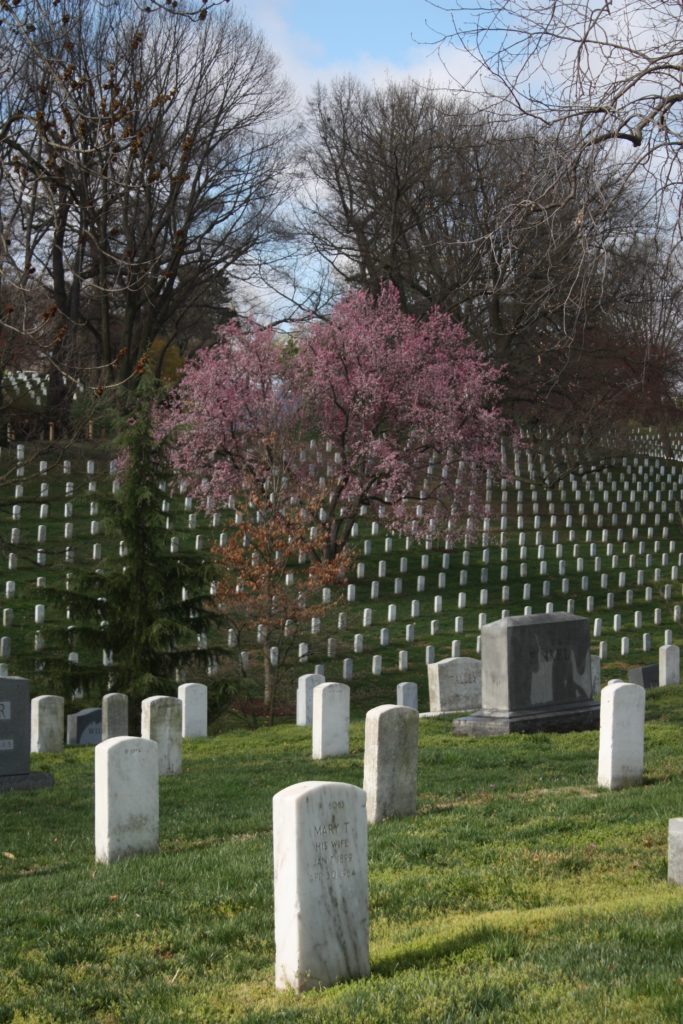 What You Will See and Do at Arlington National Cemetery:
Visitor's Center and Museum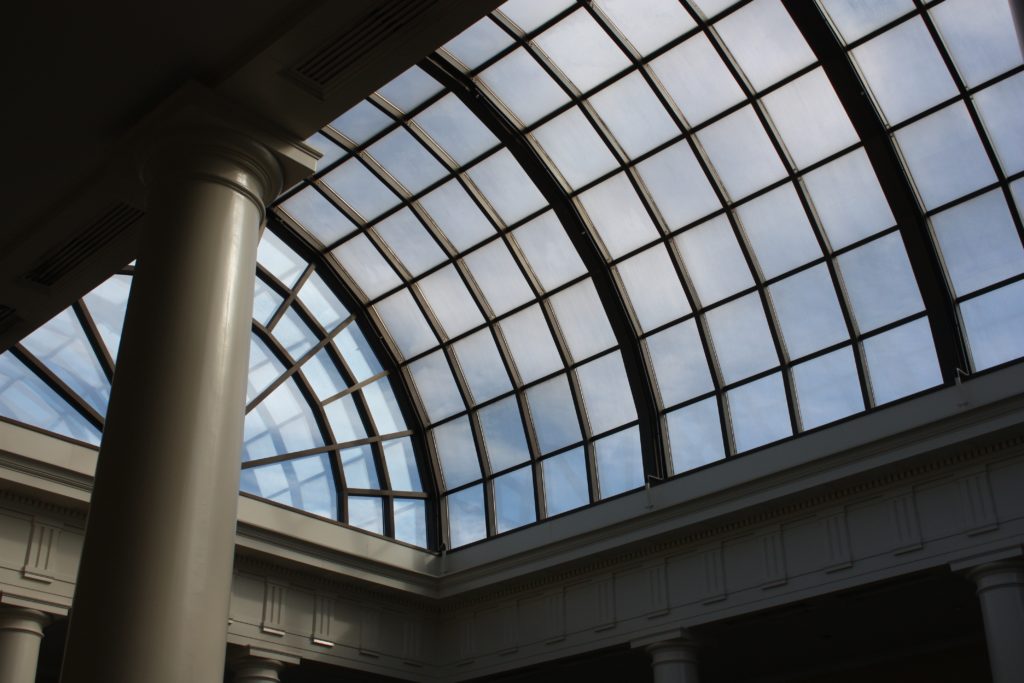 One of the first things we suggest doing is going to the main visitor's center and small museum. There you can get information from the rangers there about highlights of Arlington National Cemetery, receive maps and get information on the history of the cemetery. There is also a small display area in the Visitor's Center that (when we were there) was all about World War I and America's role in that war. It was very interesting.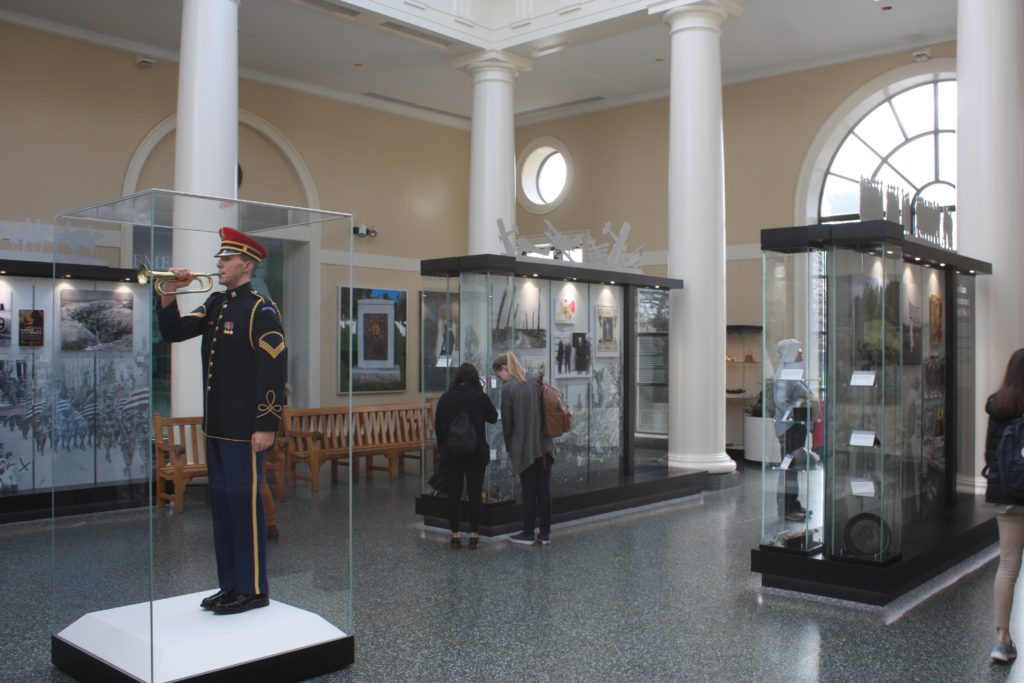 Tomb of the Unknown Soldier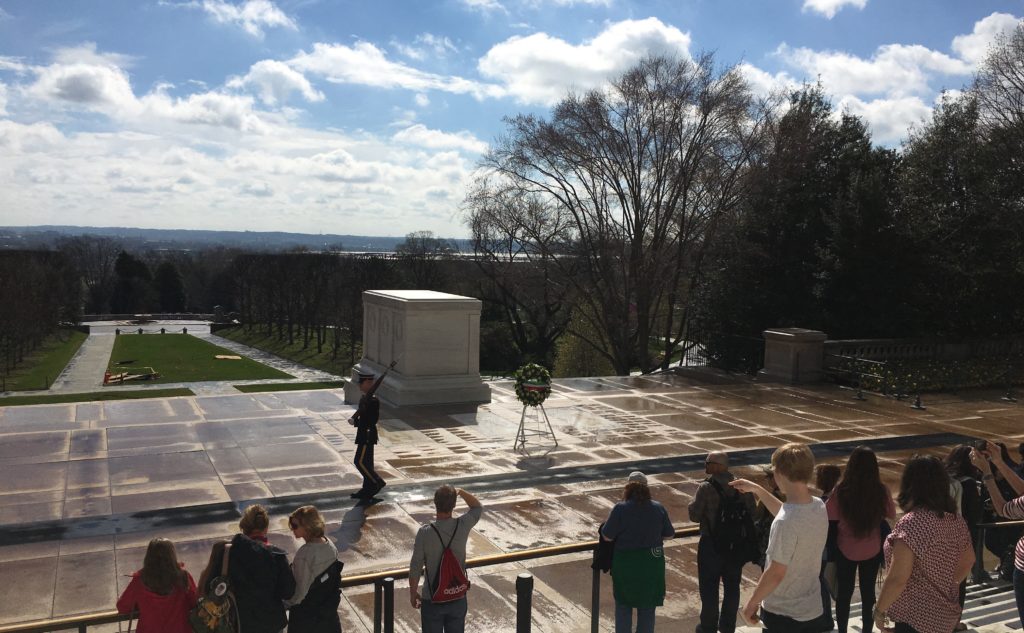 One of the most well known sites at Arlington National Cemetery is the Tomb of the Unknown Soldier and the Changing of the Guard. There are lots of signs throughout Arlington National Cemetery that will point you in the direction of the Tomb of the Unknown Soldier. During the months of April through September, the changing of the guard happens every half hour. During October through March, it happens every hour, on the hour. The changing of the guard is a very sacred event and observers are encouraged to show respect and maintain silence during the changing.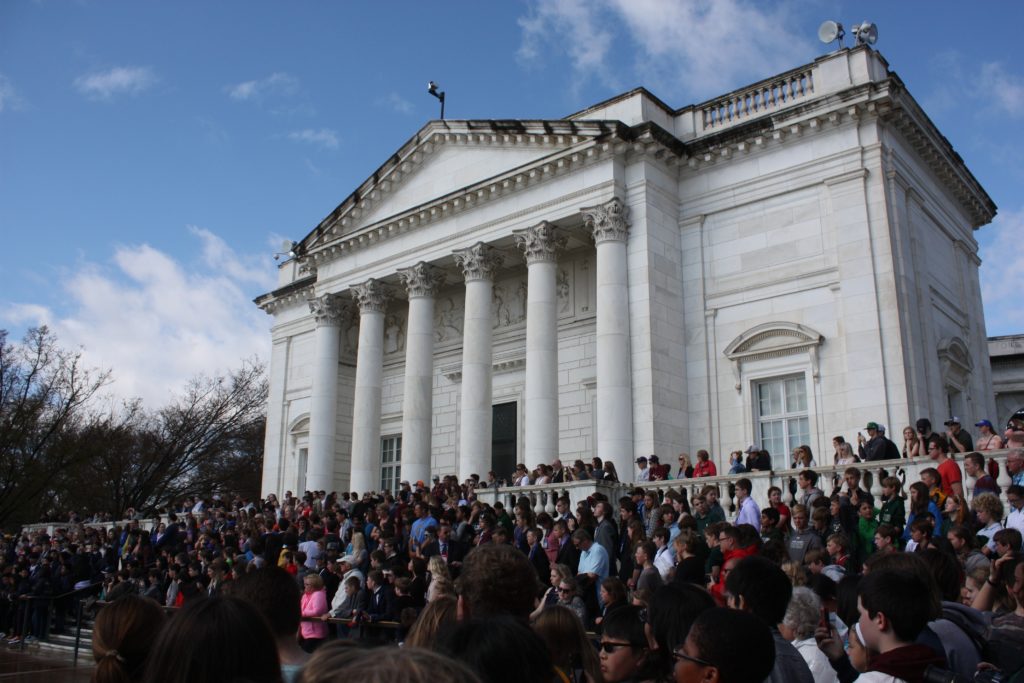 Robert E. Lee Home or Arlington House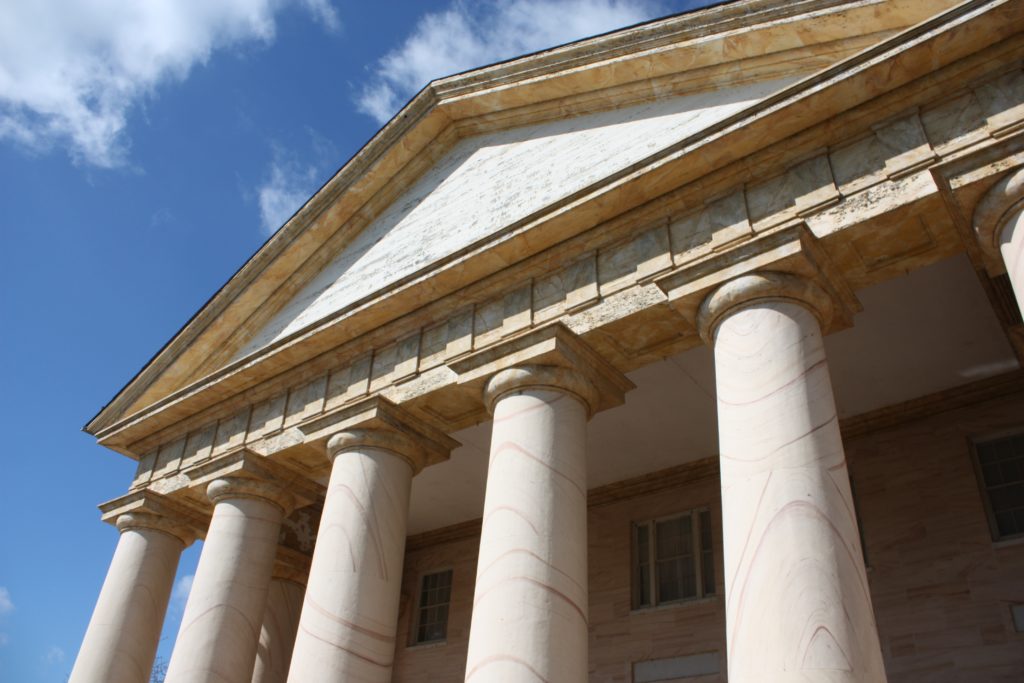 At the top of the hill in Arlington National Cemetery, you can visit Robert E. Lee's home. When we were there, you could go on a quick tour led by National Park rangers. They gave a bit of the history of the home and pointed out original features. When we were there, the Arlington House was going through major restoration work so we were not able to see the entire thing. It looks like it will be quite a nice site to see in Arlington National Cemetery once it is finished being restored.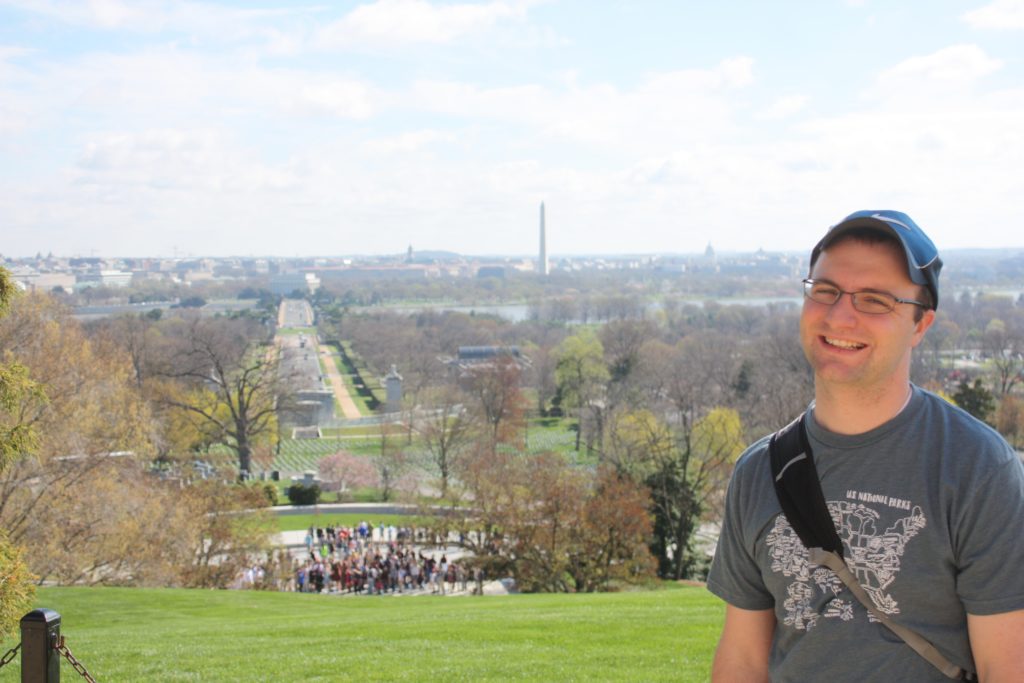 JFK's Tomb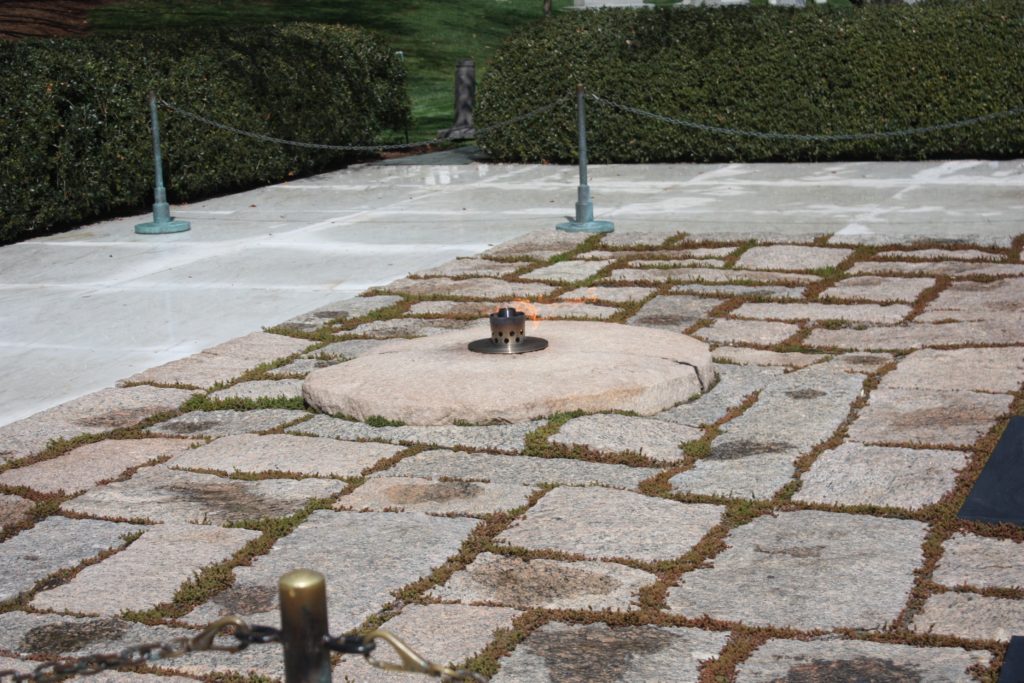 Right below the Arlington House rests JFK in his tomb. This is a very large, flat memorial for the American president John F. Kennedy who was assented while president. This is a very popular site and often is quite crowded. Again, because this is someone's tomb, please be respectful as you ware waiting to view it.
Other Graves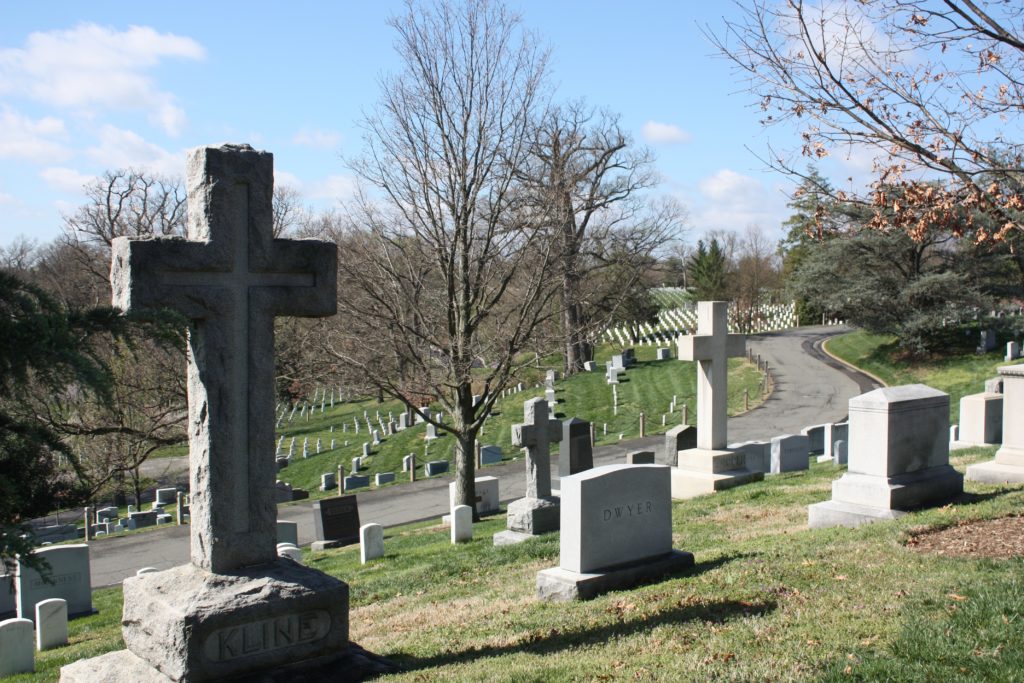 In addition to seeing the popular sites listed above, we both really enjoyed simply walking around this peaceful area. Visiting the other areas of Arlington National Cemetery gave us a nice time to reflect and ponder. It was also fascinating to see all of the different styles of grave markers and head stones, as well as the dates and names on them and it made American history feel a little more real.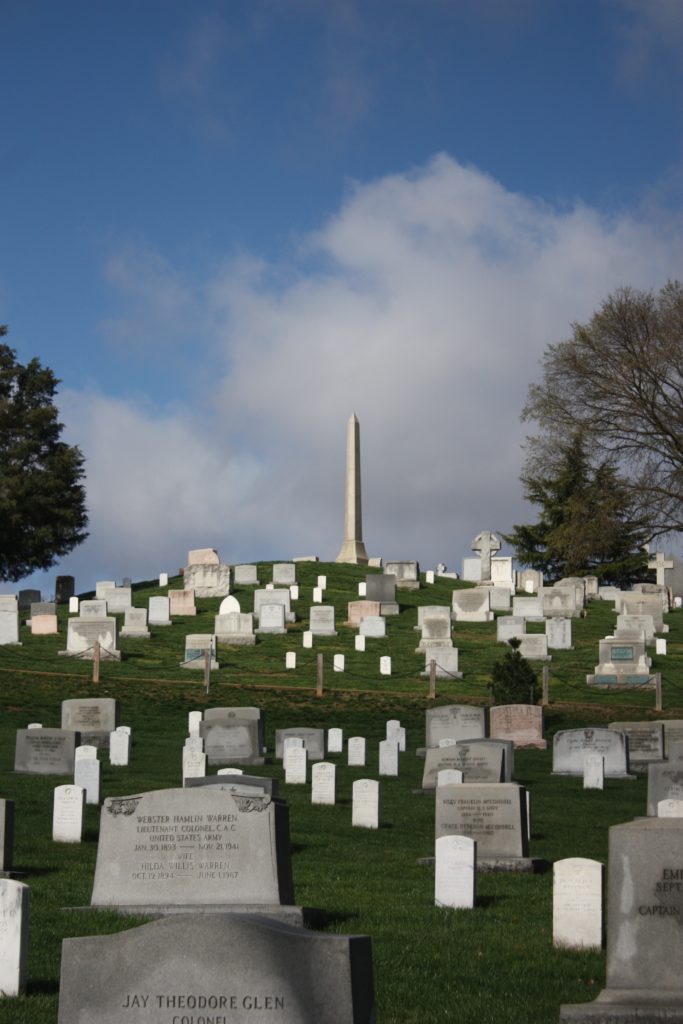 Sum Up:
Arlington National Cemetery is a great place to not feel like you're right in the heart of D.C. You can take time to be outside in a peaceful, reflective place. Please remember to be respectful, quiet and kind as you are walking through this area. Since it is a cemetery, there are often funerals and services being held as well as loved ones searching out their relatives to pay respect.