One of the top must sees for me on our trip to Washington D.C. was to take a visit to the Holocaust Memorial Museum. I have always had an interest in Wold War II and especially the Holocaust. I have always wondered how such a horrible thing could have happened and how so many people could let it happen. By visiting the Holocaust Memorial Museum, it opened my eyes even more to the horrors of this dark time in history as well as how there were actually many people who tried to help.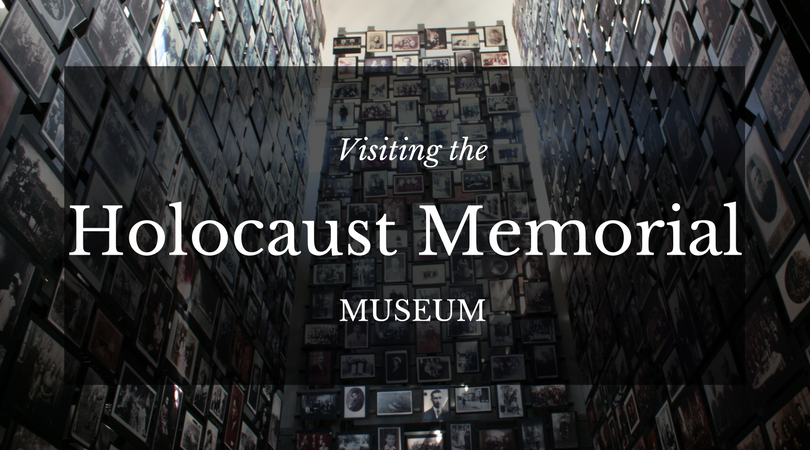 How to Get to the Holocaust Memorial Museum:
The Holocaust Memorial Museum is located just off the National Mall. It is South of Independence Ave. between 14th Street and 15th Street, with the entrance located on the 14th Street side. The best way to get to Downtown D.C. is to take the metro. The closest stop to the Holocaust Memorial Museum is the Smithsonian stop for the Orange, Blue and Silver lines.
If you are going to the Holocaust Memorial Museum during their busy time of March through August, make sure to reserve your timed entry tickets online. (You can do that here) These tickets are free (but have a $1 transaction fee if you order online) and just help with crowd control. You can enter at the time listed on your ticket and then spend as long as you want inside the museum. If you are on top of your travel game, you can reserve tickets months in advance. If you're not as on top of your game (like us) you can get same day tickets online starting at 6:00 am Eastern Time. Even if you can't get tickets, you can still go to the museum and see their non-ticketed exhibits which actually were some of our favorites in the whole museum. You will need to go through security which can take 15-20 minutes.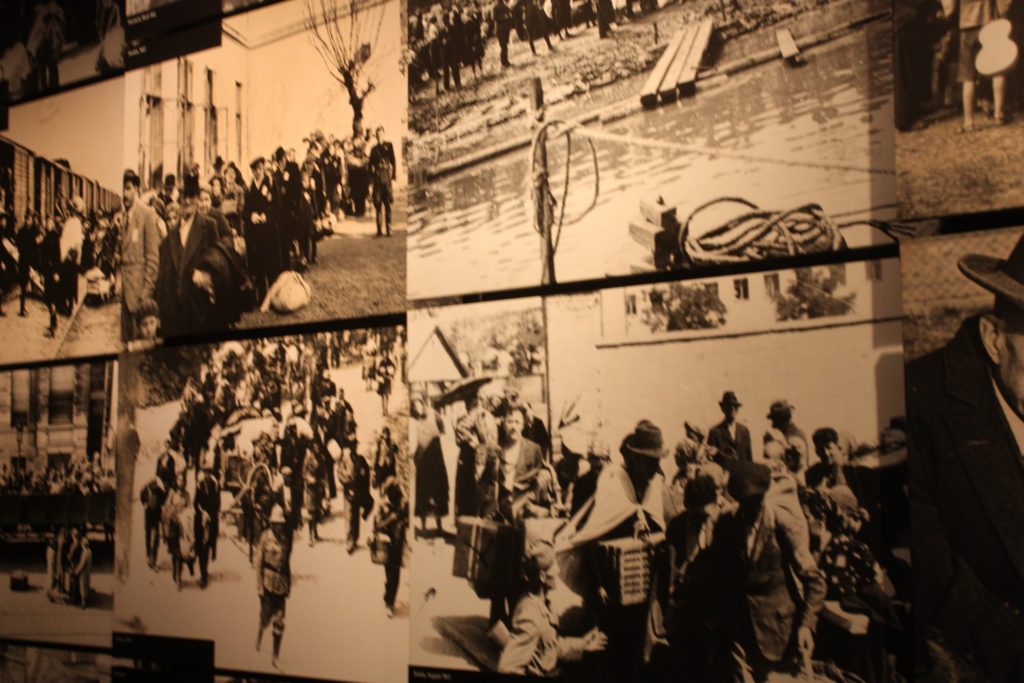 What You Will See at the Holocaust Memorial Museum:
The Holocaust Memorial Museum is divided into two main parts: the Permanent Exhibit and the Other Exhibits. The Permanent Exhibit is what you will need your timed entry ticket for and is recommended for children 11 and older.
The Other Exhibits:
The Other Exhibits are all free as well and do not require tickets to see them. These exhibits may change so be sure to check out the Holocaust Memorial Museum's website for an updated list. When we were there we both amazed with their special children's exhibit called "Daniel's Story." It is about a fictional little boy named Daniel who lived in Germany as a Jew and showed through interactive displays how his life changed during the Holocaust. There was nothing explicit and gruesome about the exhibit but it really showed, in a kid friendly way, how important it is to treat others kindly no matter how different they may be. It was very powerful to us and might have been our favorite part of the whole museum.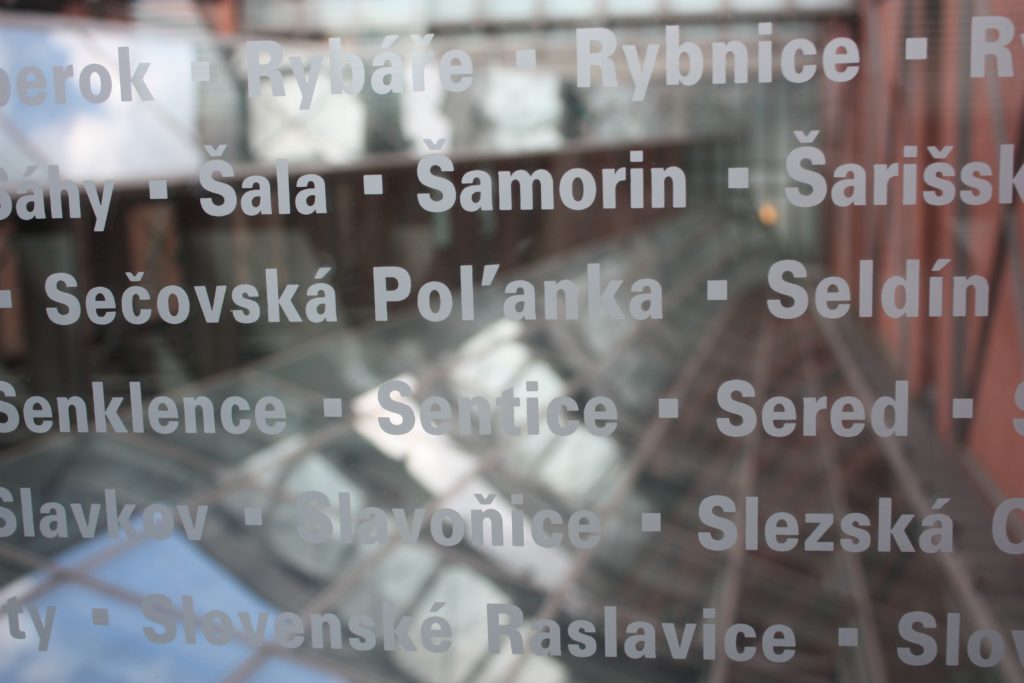 We saw other non-permanent exhibits as well on Genocide and Propaganda. For us to tour the Other Exhibits, we spent about an hour exploring.
THe Permanent Exhibit:
The Permanent Exhibit takes up a majority of the Holocaust Memorial Museum. It goes through the Holocaust from the very beginning of the Nazi Party coming into power in Germany. You will enter the exhibit through an elevator that take you up to the 4th floor. Then you will work your way down through the exhibits. Even with timed entry, the first floor you enter can be extremely crowded. So if you feel like you know the history of the Nazi Party coming to power, you can probably browse and quickly go through this level so you can enter some less crowded areas of the exhibit.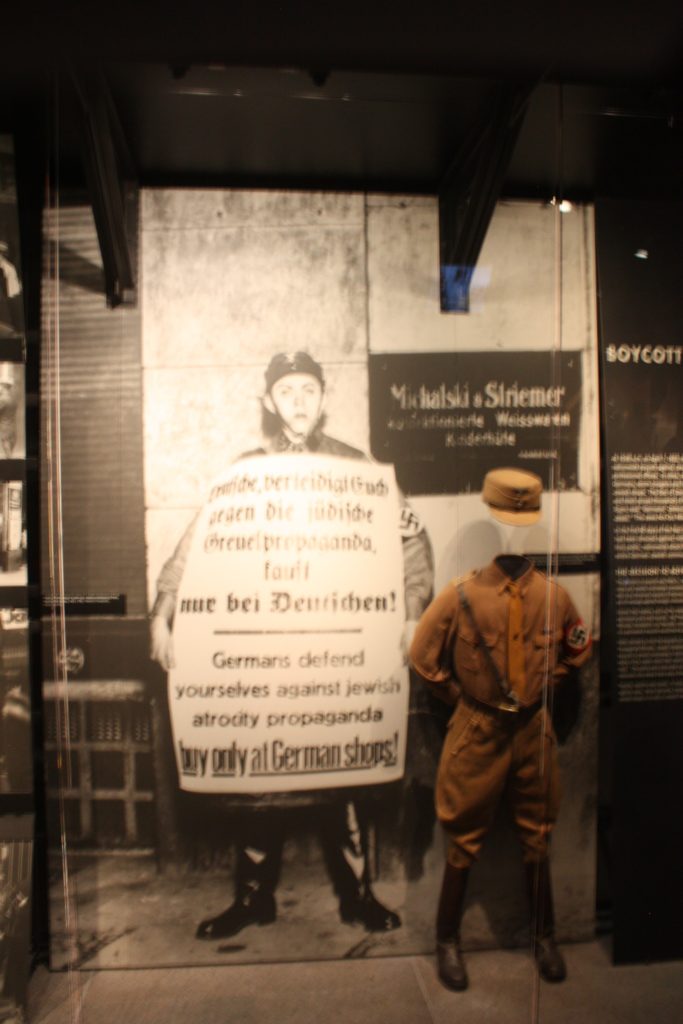 The 3rd floor talks more about the Holocaust itself (what happened to the victims, why it happened, etc.) And throughout the entire museum, there are many videos in small theaters you can watch. Each last about 13 minutes long. The 2nd floor was one of our favorites because it talked about the rescuers and survivors and left us leaving this sad and depressing museum with a little bit of hope and light.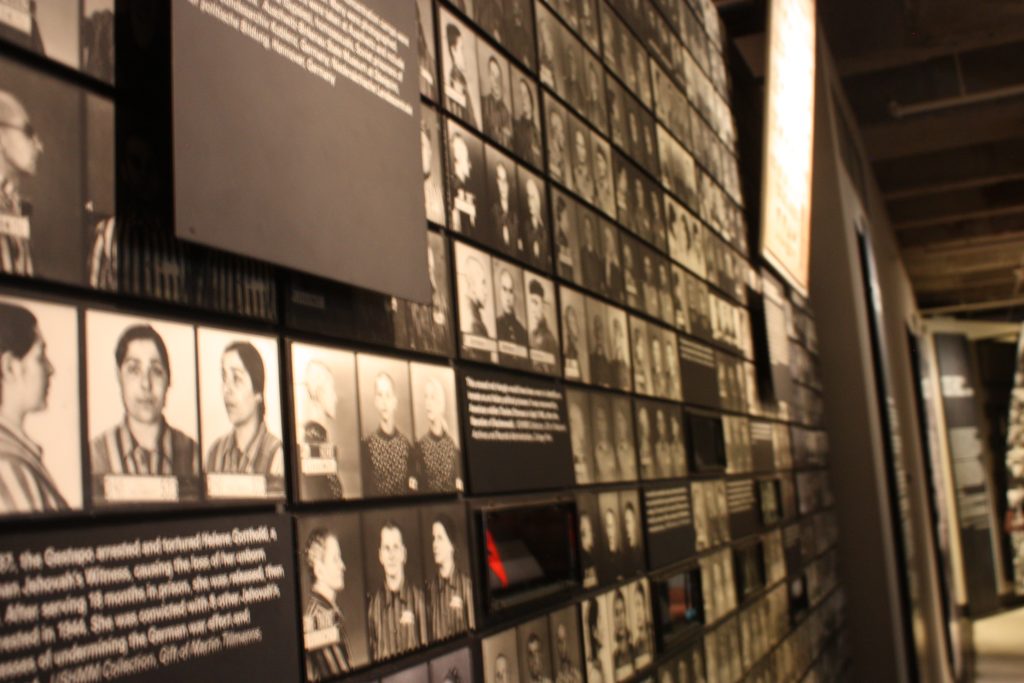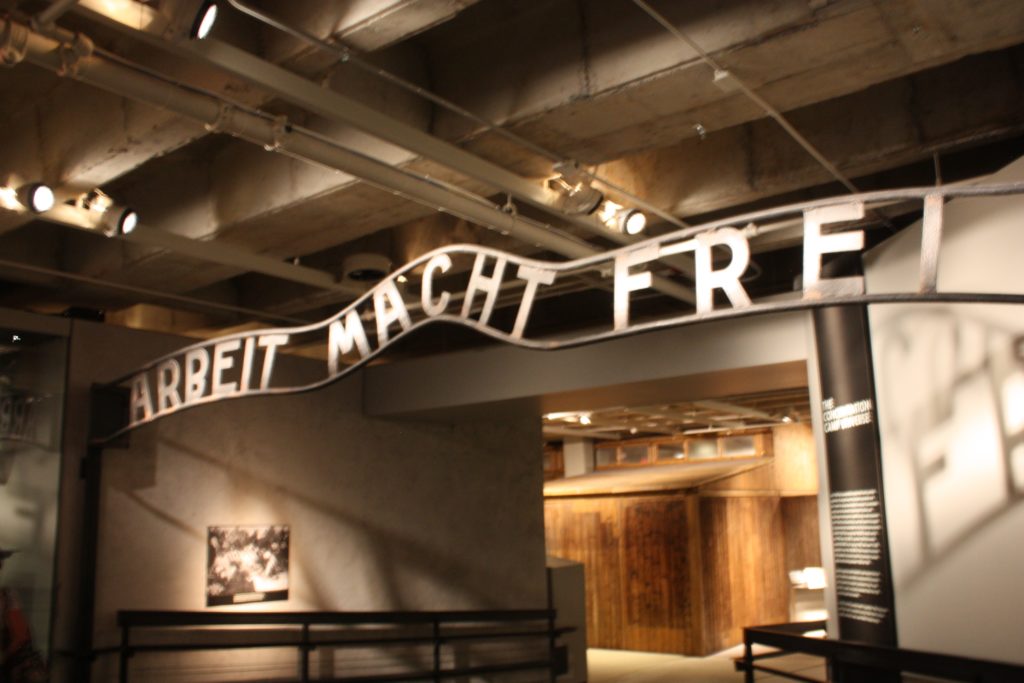 In the whole Permanent Exhibit my favorite part was as you were transitioning from level to level, you come to a room with probably thousands of pictures of people who were victims of the Holocaust. It was just an overwhelming display of faces that really brought a human element to this awful time in history.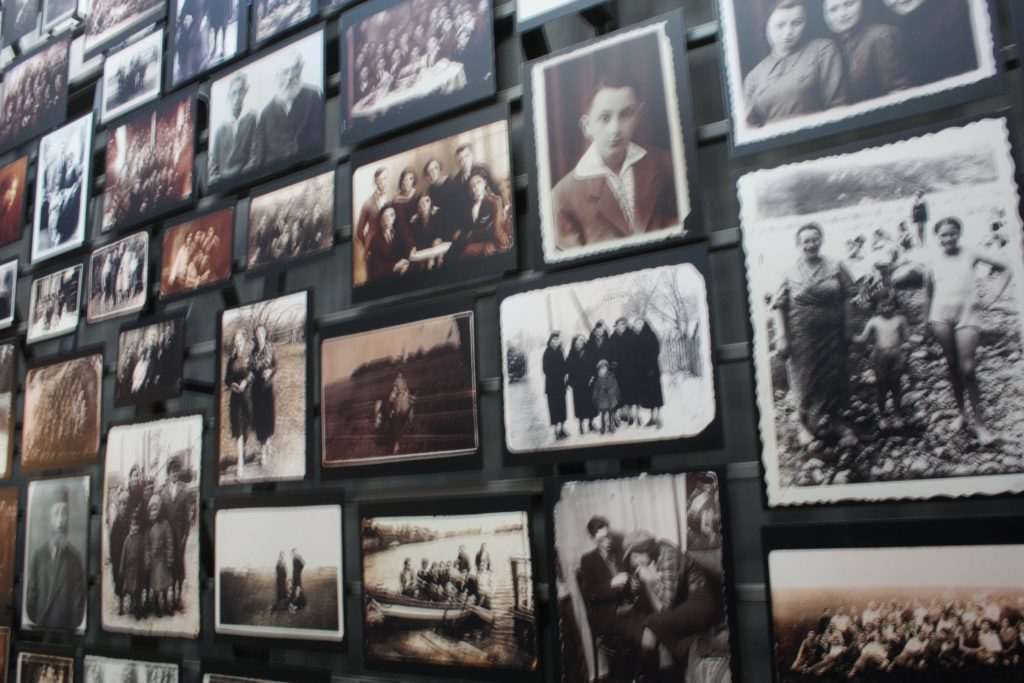 At the end of your tour of the Permanent Exhibit, there is a Hall of Remembrance with an eternal flame as well as votives you can light in remembrance. It is nice place to ponder and digest all of the history you just took in.
Tips for Visiting the Holocaust Memorial Museum:
Wear comfy shoes because there is a lot of walking!
Bring a water bottle filled with water as the museum is dry and will make you thirsty.
Plan on an hour for the Other Exhibits, and while your ticket says to plan on 60-90 minutes for the Permanent Exhibit, we spent 3 HOURS just in that part of the museum.
Take advantage of benches and seats when you find them. There are not a lot of spots to stop and rest in this museum, but it is quite large. So take time to rest when you can. We watched a lot of the videos, mostly so we could have a chance to rest our feet.
Come ready to learn and be touched by the stories of this awful time in history.
Please make sure to show reverence and respect as you visit the Holocaust Memorial Museum.
Sum Up:
While the Holocaust Memorial Museum may not be on the top of everyone's list for their trip to Washington D.C., we think it is an important museum for people to visit. It teaches how important it is to be kind, even if someone is different from you. And it shows how things can go so wrong so quickly if no one is willing to stand up for what is right. It is a very powerful experience that everyone should take part in.