Everyone has heard of The Beatles. And pretty much everyone knows they got their start in Liverpool. We are not huge Beatles fans so when we saw we were stopping in Liverpool we were on the lookout for things to do that were cheap/free and didn't have to do with The Beatles.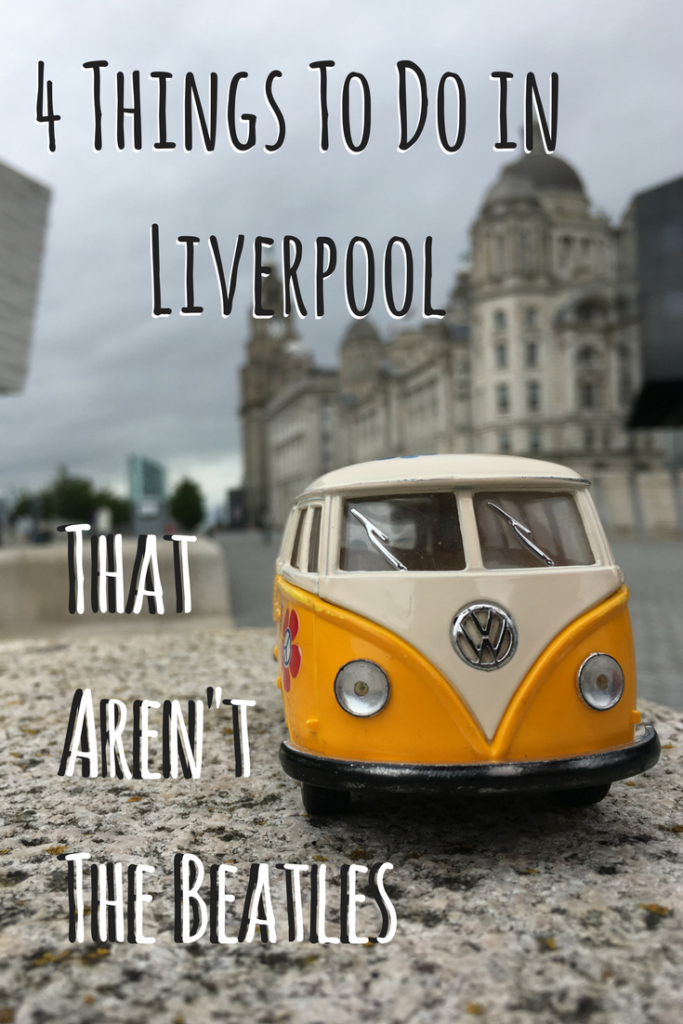 Central Library
Europe has some great modern libraries and we visited a few of them while we were in Europe last summer. But the Central Library in Liverpool was one of our favorites. Even though you can't check out books as a visitor, it is still a really neat, modern library to visit. You can get some free wifi, find a place to sit and relax and get amazing views of the city from the rooftop deck.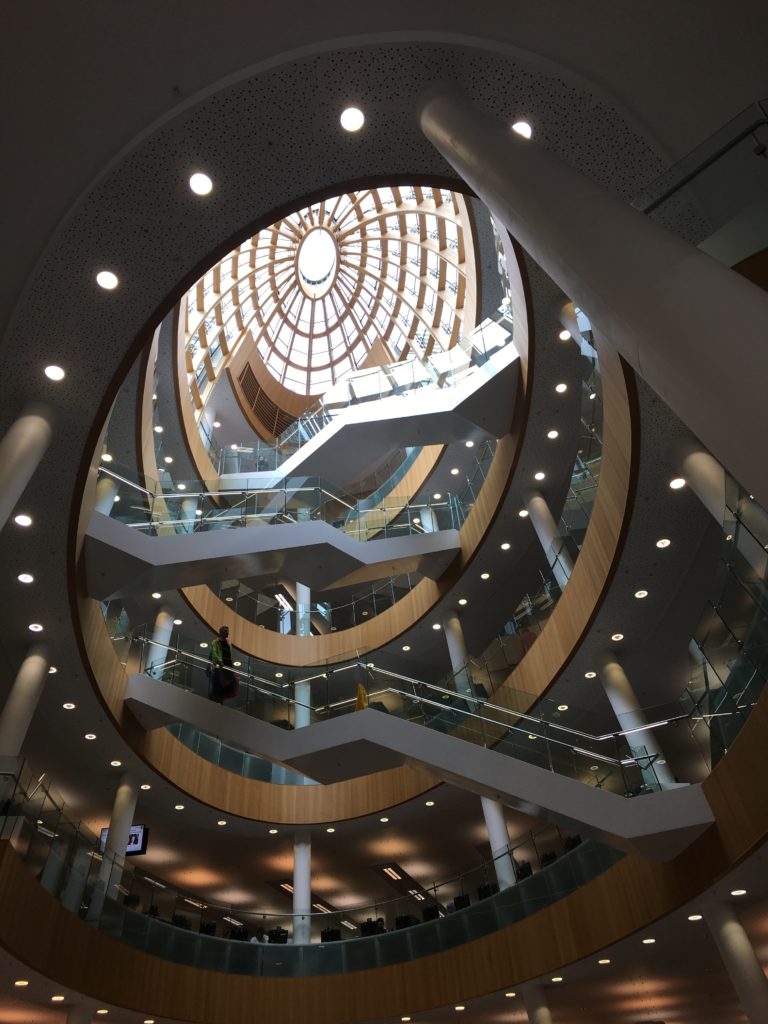 World Museum
Right next door to the Central Library is the World Museum. It is free to enter and has lots of fun, family friendly exhibits. The exhibits vary a lot from ancient Egypt to fish to bugs. It is a smaller museum which is great for kids because it isn't overwhelming. With 5 levels there is probably something everyone can find to be interested in. There are also a lot of hands-on pieces to the exhibits which is fun.
Liverpool Museum
Another free museum in Liverpool! It gives a brief history of Liverpool and has a small Beatles section and short video. Start at the top and work your way down for the best viewing experience. It offers a great view of the harbor and town. It is a cool looking museum, but there is a lot going on in their displays so sometimes it's hard to understand what's going on.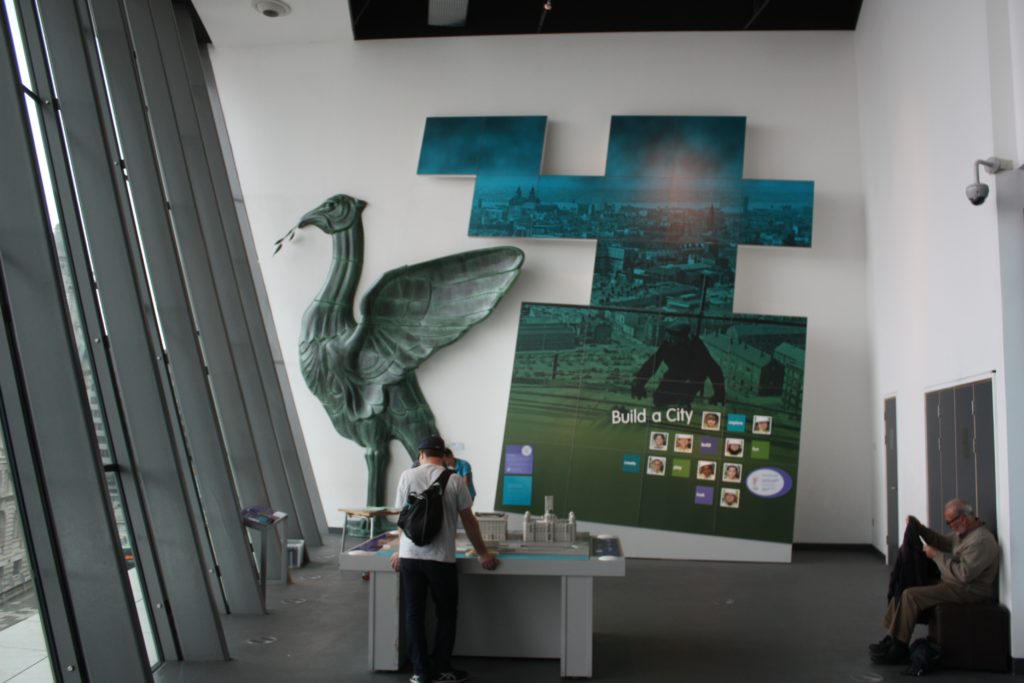 Albert Dock
This is the historic dock are of Liverpool. There are lots of shops and cool restaurants. This is also where The Beatles Experience is located. We didn't do it because the cost didn't justify our interest in the Beatles, but people on our cruise who really liked The Beatles did it and really enjoyed it. There is a historic merry-go-round that we rode on and also a large ferris wheel on the dock that was pretty cool as well.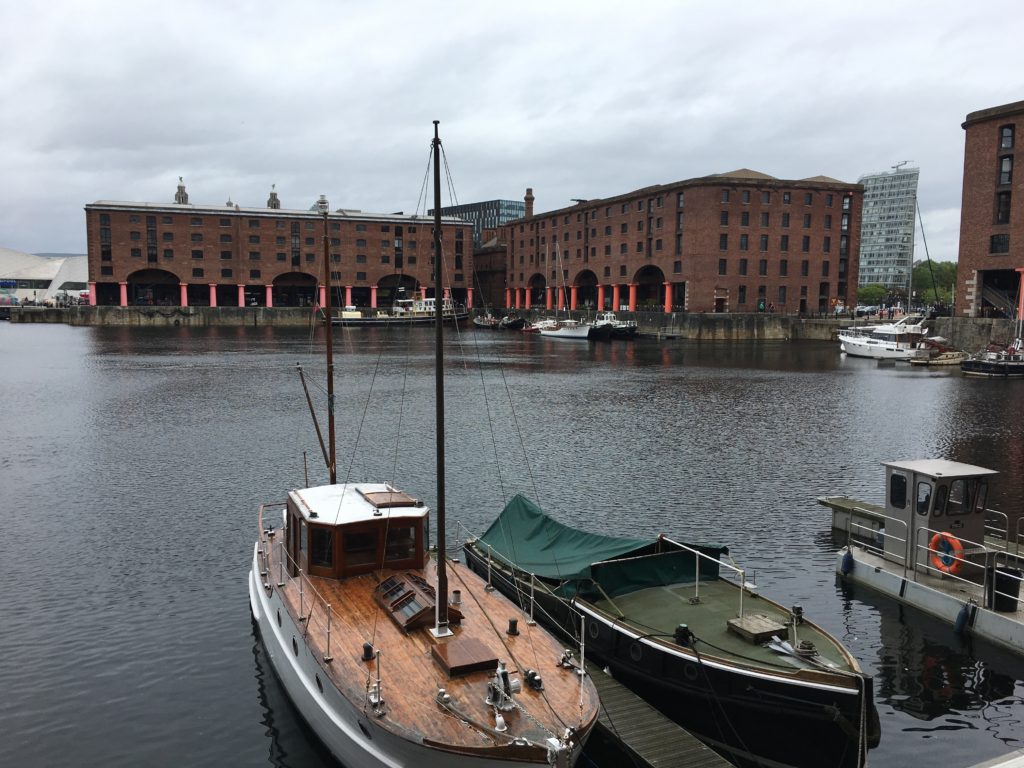 Sum Up:
If you're not super interested in The Beatles but happen to be in Liverpool there are a few things you can do to fill your day. And the best part? Everything on this list was free! We only spent money on the merry-go-round and the ferris wheel also costs money but we didn't ride it.