Coming to Dublin and not visiting St. Patrick's Cathedral would be kind of sad. We were quite tired after walking around Dublin visiting Trinity College and Dublin Castle that we almost didn't make it to St. Patrick's Cathedral. But we are glad we pushed through and went! We got there right as they were getting ready to close, but they let us in for a little bit to look around this old cathedral.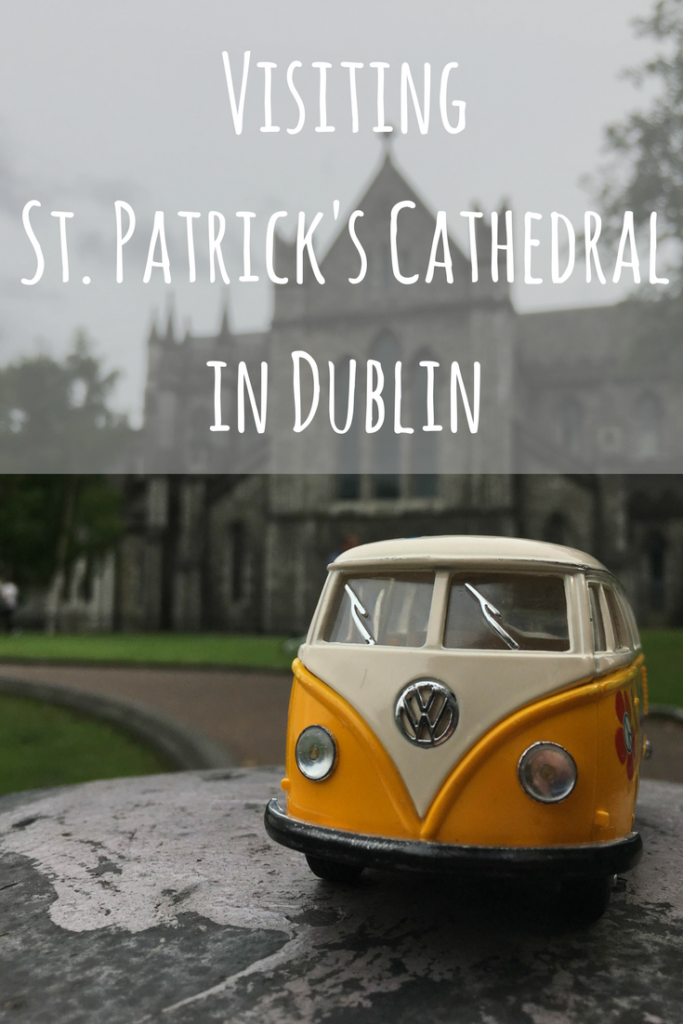 How to Get to St. Patrick's Cathedral:
Since you can get to St. Patrick's Cathedral from a variety of places, I'm not going to try to tell you how to get there. We walked there from Dublin Castle and it took us about 10-15 minutes. Dublin has helpful sign posts pointing the way to its most important sites, and we used the Lonely Planet app to help get us there.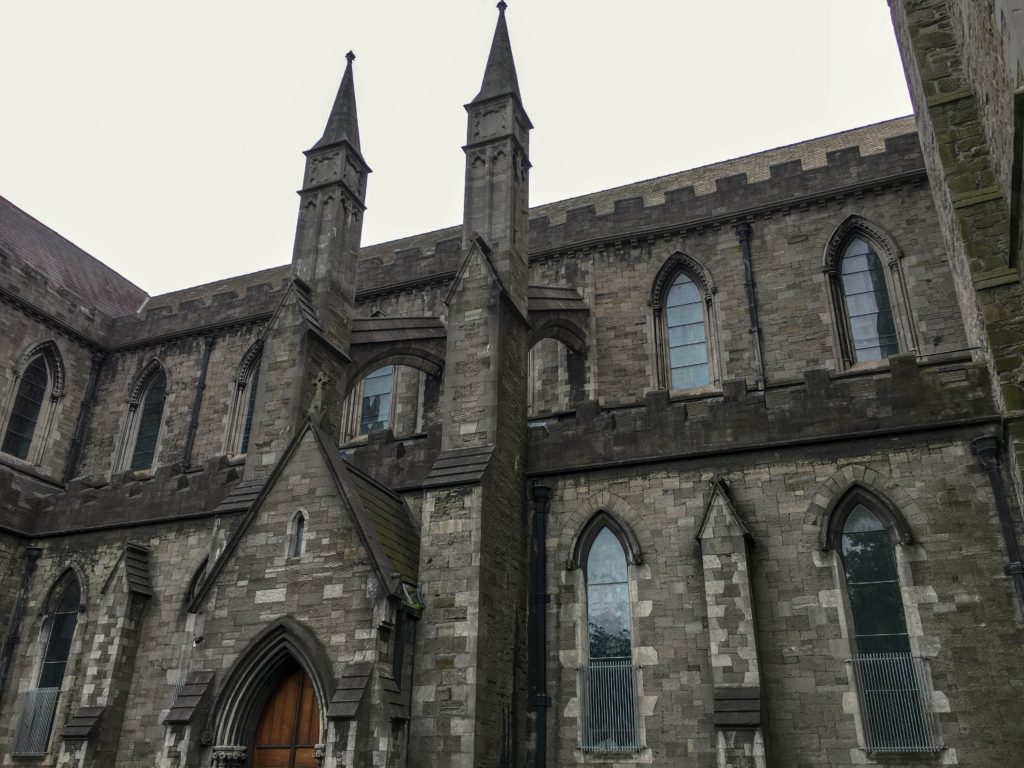 What You Will See at St. Patrick's Cathedral:
To enter St. Patrick's Cathedral, you will first need to wait in line to get tickets. Tickets are 6.50 euro and an extra 5 euro for an audioguide. We highly suggest getting an audioguide; it made our experience a lot better. But here's a tip: just buy one audioguide and then make sure you have a headphone splitter or share earbuds so that two people can share an audioguide. We did this at a lot of places and it saved us quite a bit of money.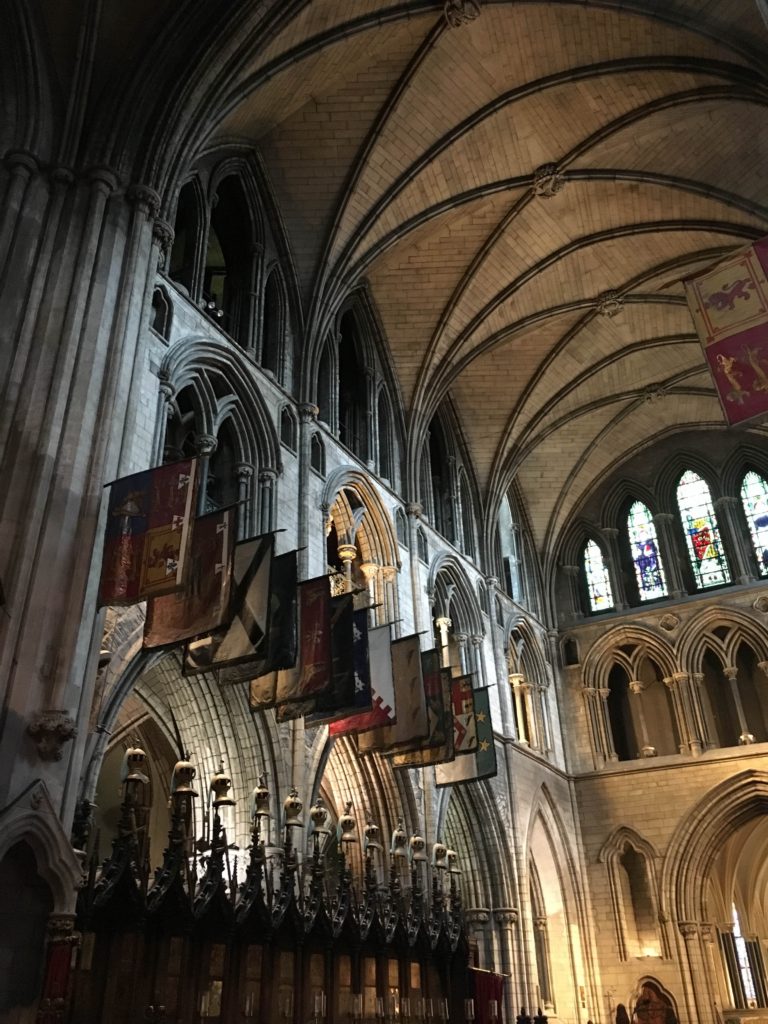 St. Patrick's Cathedral is actually a cathedral that allows photography inside. This was a first for us even though we have visited many cathedrals and churches throughout Europe. St. Patrick's Cathedral was also the loudest church we have ever been in. Lots of tourists talking quite loudly like at any other tourist site, made for an interesting experience.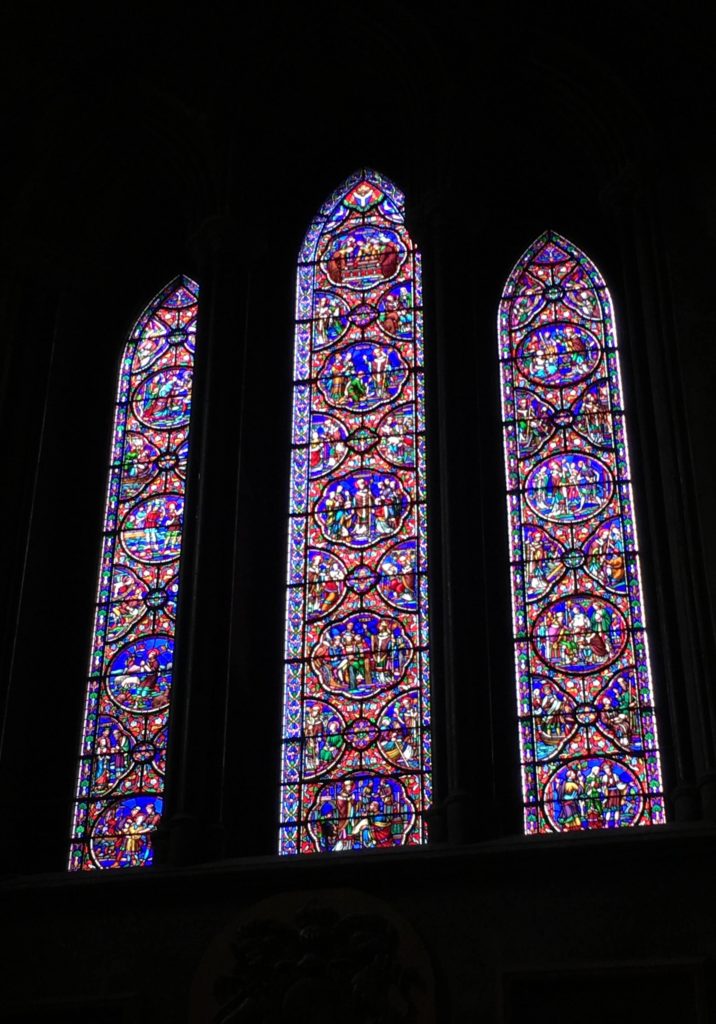 There are lots of pretty stained glass windows as well as beautifully patterned floors. The architecture is beautiful and quite amazing considering when and how it was built.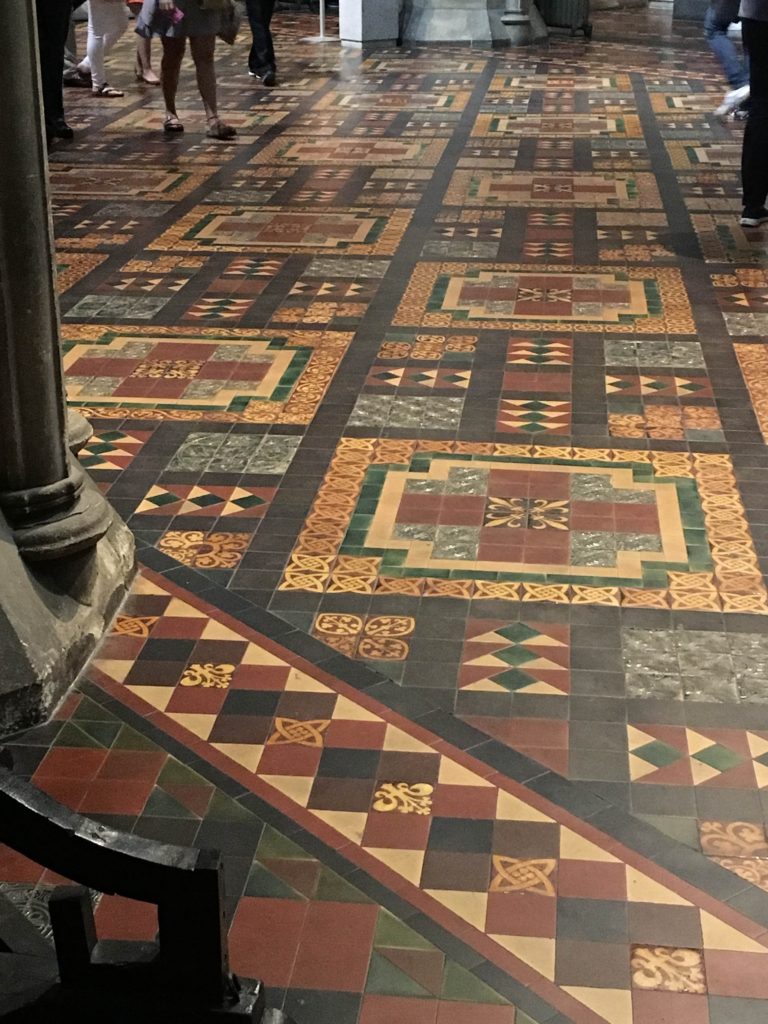 On one side of St. Patrick's Cathedral there are some historical displays that were interesting and felt museum-like. One of our favorites was seeing all the old flags.
Our favorite part of St. Patrick's Cathedral was the Lady Chapel. It was a newer part of St. Patrick's Cathedral and was beautiful. It was a nice place to sit and ponder. This was also the quietest part of the entire cathedral.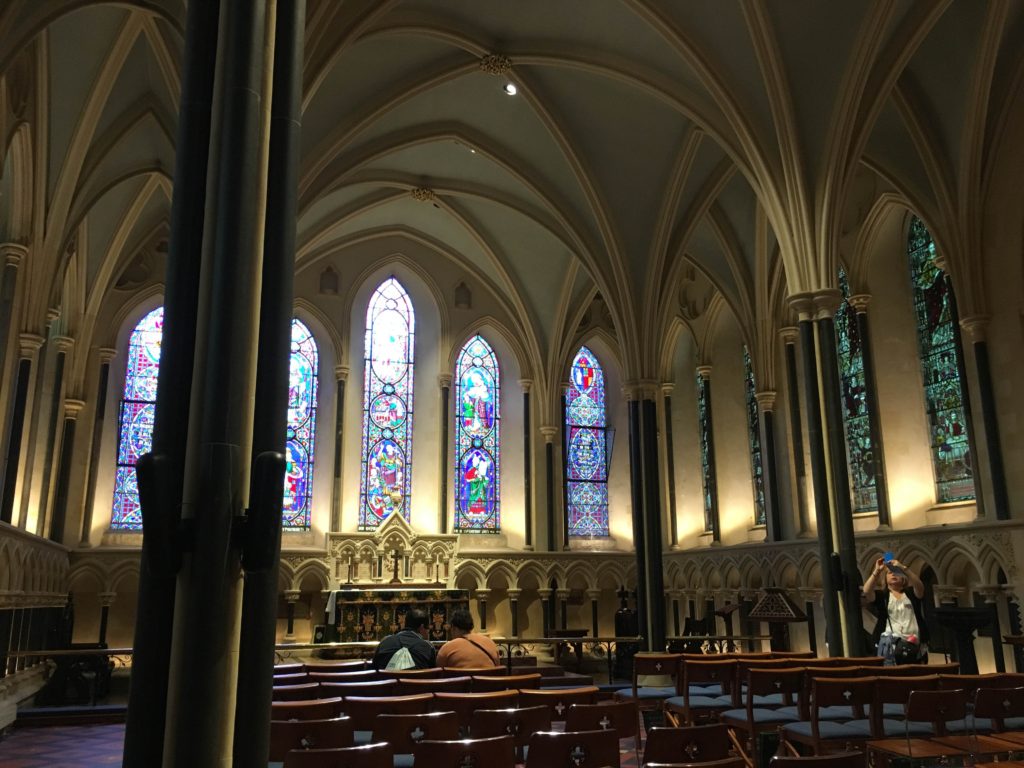 Sum Up:
St. Patrick's Cathedral is almost as iconic as the Guinness Brewery in Dublin. If you have time it is definitely worth a stop. It is a very unique experience from other church tours you will take in Europe. They do allow photographs and they have an audioguide that will really help you make sense and appreciate St. Patrick's Cathedral more.