The Book of Kells is one of Ireland's greatest treasures. It is an illuminated manuscript of the Four Gospels dating from more than 1000 years ago. While we were visiting Dublin last summer we were able to go to the Trinity College Library and see the Book of Kells.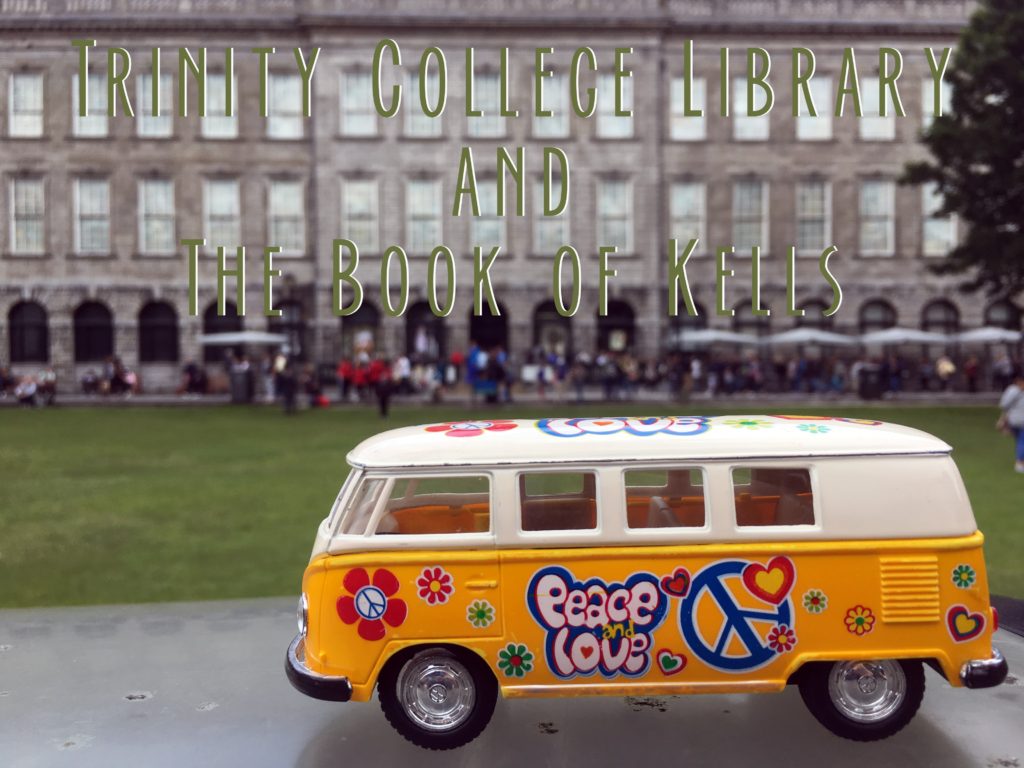 Seeing the Book of Kells
To see the Book of Kells you have to visit the Trinity College library in Dublin, Ireland. I won't try and give you directions in how to get there, Dublin has helpful sign posts pointing the way to its most important sites, and I used the Lonely Planet app to help navigate us there.
Once at Trinity College you need to make your way to the library. When we were they they had kiosks set up for purchasing tickets to see the Book of Kells, but they were not functional. You might be able to get you tickets there now, otherwise you will need to get in line and buy tickets at the door. There is the option to get an audio guide, but unfortunately they didn't have any available in English when we were there so I can't tell you how good it is. You can also purchase tickets online ahead of time in you know the date and time that you will be there.
There is not much room in the entrance/ticket area so don't be surprised if the line is extending quite a way outside along the library. When we were there the line moved quite quickly, the exhibit is not very large so people can get through fast.
Once you enter the exhibit you will go through an area that tells the history of the Book of Kells and some other ancient manuscripts. Through there you will enter the treasury where the Book of Kells will be on display with some other ancient documents from the Trinity College Library's collections. Since photography is not allowed in the exhibit we can't show you what to expect.
The Long Room
After seeing the Book of Kells you can go up to the Long Room. If you like old libraries (like I do) this is the place for you. There is an impressive collection of ancient volumes in the alcoves of this room and down the center are some displays. Around the edges of the room is a collection of busts of famous authors.