Dublin Castle is not your stereotypical castle. Right in the heart of Dublin, it is still being used as government buildings. And it has been added onto and parts have been rebuilt over the years. It was one of my favorite things to see in Dublin.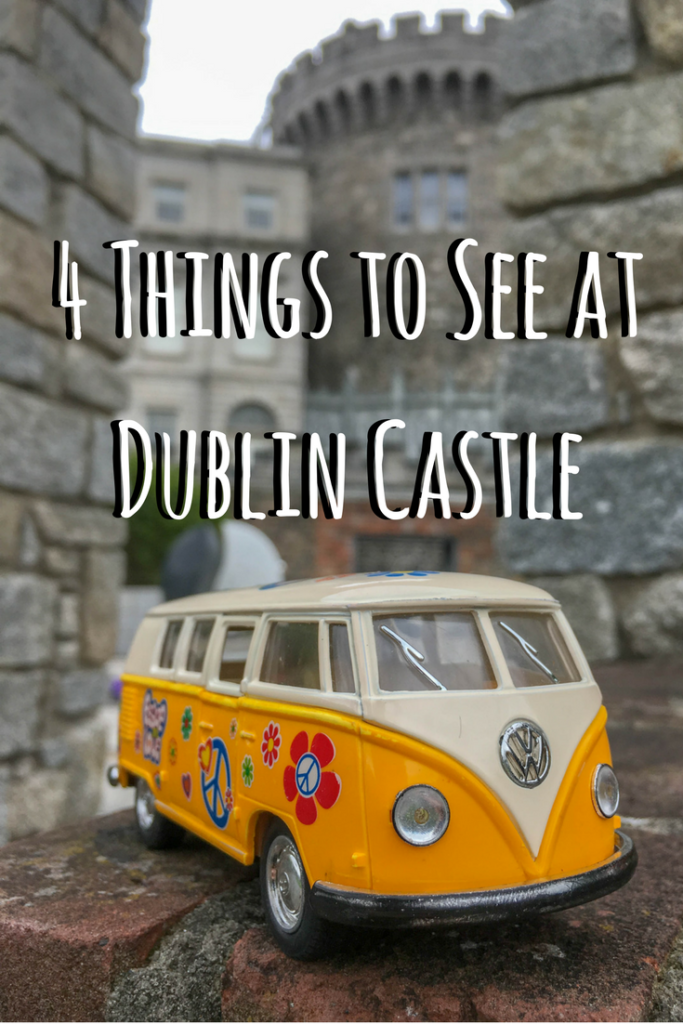 How to Get to Dublin Castle:
Since you could be coming from a variety of directions, I'm not going to try to give you directions to Dublin Castle. We ended up walking from Trinity College and it only took about 10-15 minutes. Dublin has helpful sign posts pointing the way to its most important sites, and we used the Lonely Planet app to help get us there.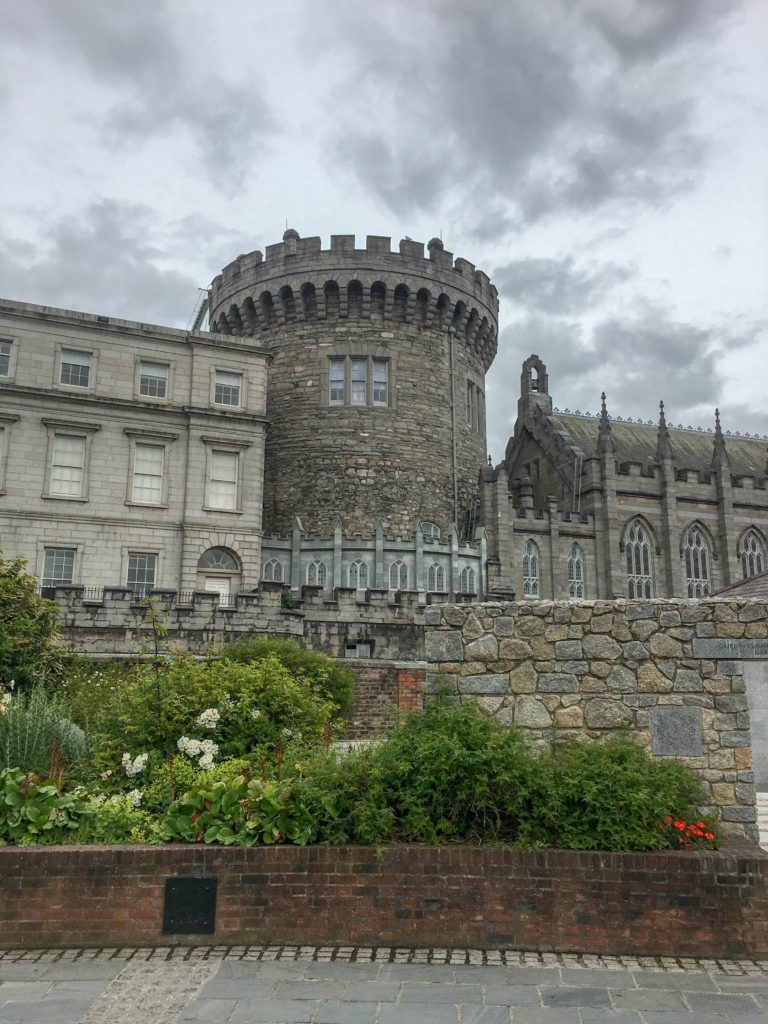 As you arrive though, you might be surprised at the entrance. Depending on where you come in, Dublin Castle doesn't look like a castle from all sides. From some entrances it looks like an estate. In order to get tickets, you will walk into what looks like the estate side. Once inside, there are signs pointing to the ticket queue.
We suggest paying the extra money for a guided tour. For 10 euros you will get a guided tour and will get access to the medieval castle ruins and the Chapel Royal in addition to the normal state apartments.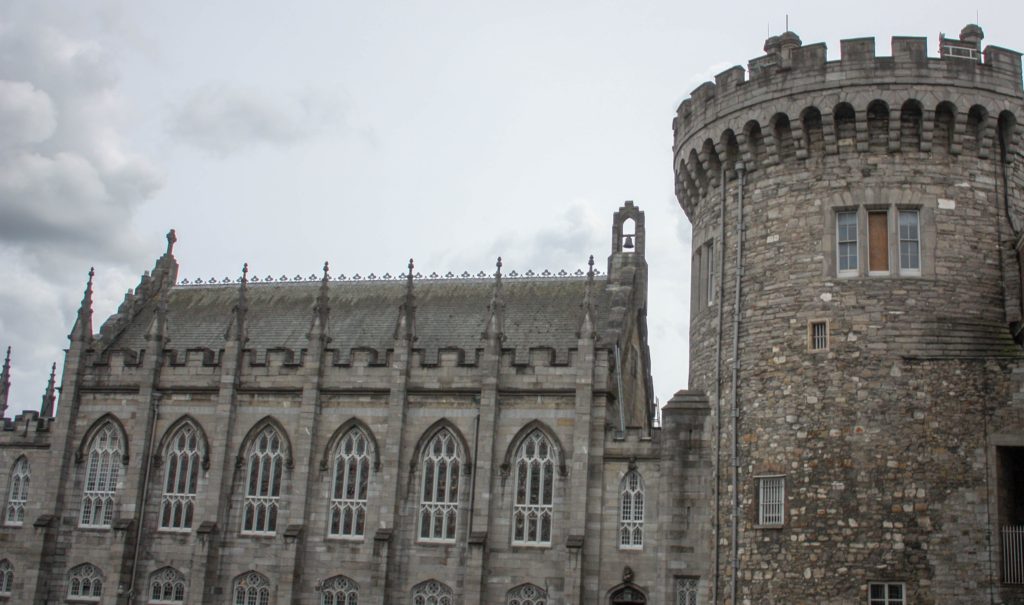 4 Things to See at Dublin Castle:
Medieval Castle
As mentioned above, we paid slightly more and got a tour guide to take us to the underground medieval castle. The tour starts with seeing the underground ruins of the original Dublin Castle. There are lots of stairs and it is kind of dark, but it is a really cool experience to see the ruins and to see the river that has been flowing under the castle since it was built.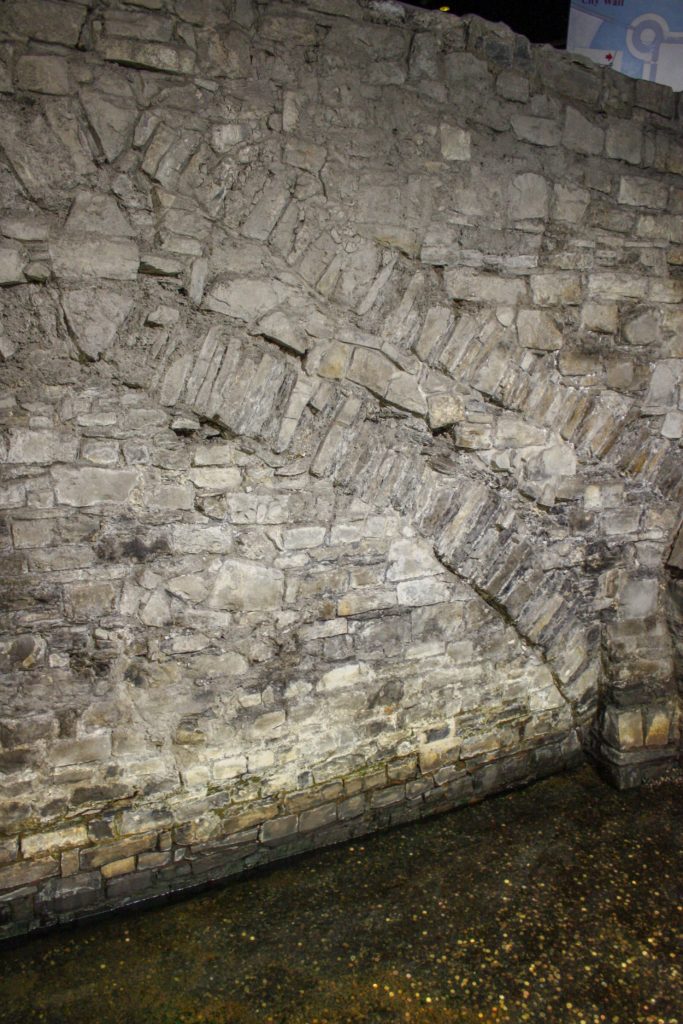 Chapel Royal
After the medieval castle, you will be taken to the Chapel Royal. This is a small, but beautiful, chapel used by the royal family in it's past. It has since been decommissioned as a church but weddings are still sometimes held here. There is beautiful wood work and a beautiful organ.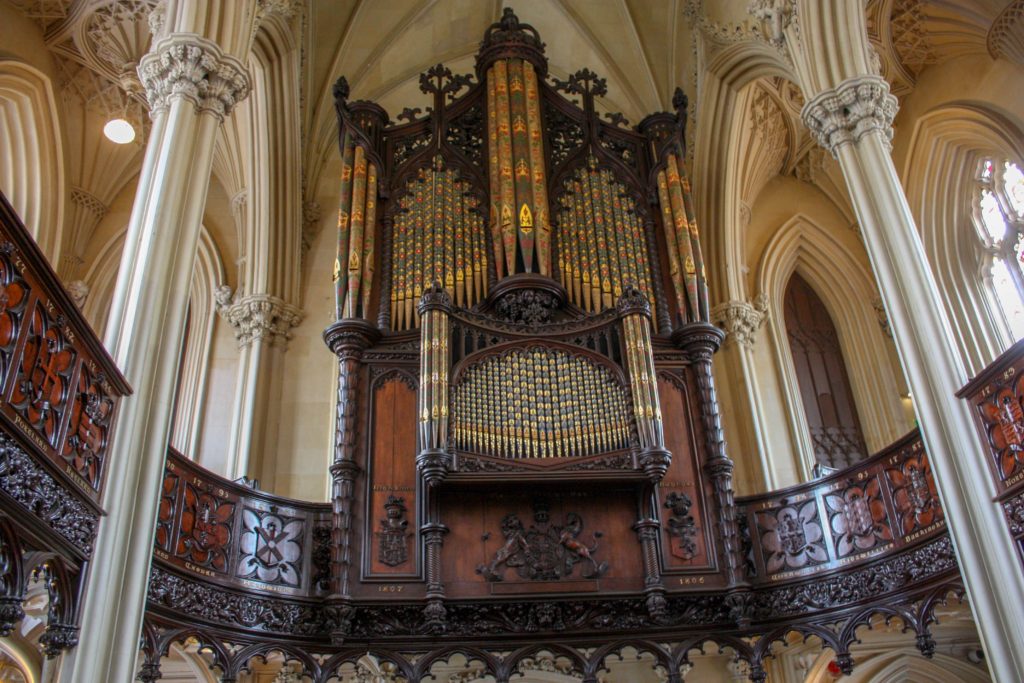 From the chapel, we were taken into the state apartments. This was my least favorite part of the tour so I'm glad we paid to see the more interesting parts! You will be walked through the apartments and told how they were used in the past. This part is more crowded because tours are going through with other people who didn't pay for a tour.
Gardens and Beety Library
After your tour, don't miss out on the beautiful garden out back of the castle as well as the Carriage House. It was too late for us to see the Carriage House, but next to it is the small Beety Library that you can see for free. When we were there they had very helpful and kind workers who gave us information about the library, there was a video about the history of the library and other cool exhibits.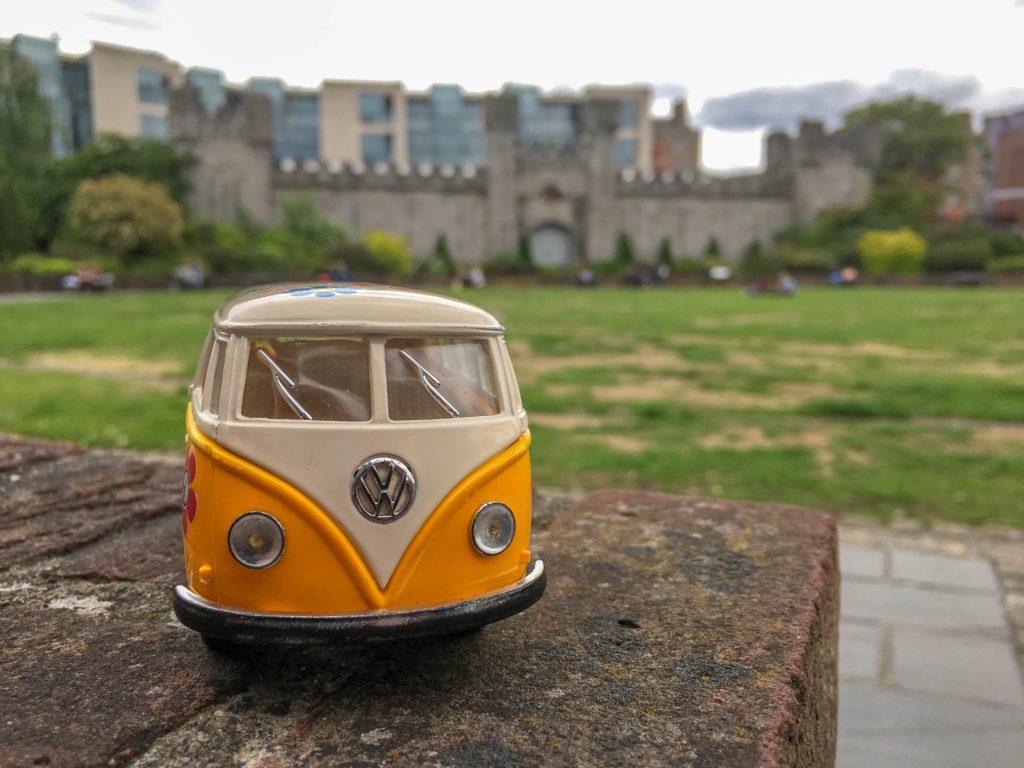 Sum Up:
Dublin Castle was our favorite stop in Dublin. It is definitely worth a visit! Make sure to pay for the tour so that you can see more of the castle and get more information from a tour guide. There is an app for the Dublin Castle that you can download for free by searching "Dublin Castle" in your app store. It is cheaper to get into that Trinity College and it takes more time to go through if you're on a tour.