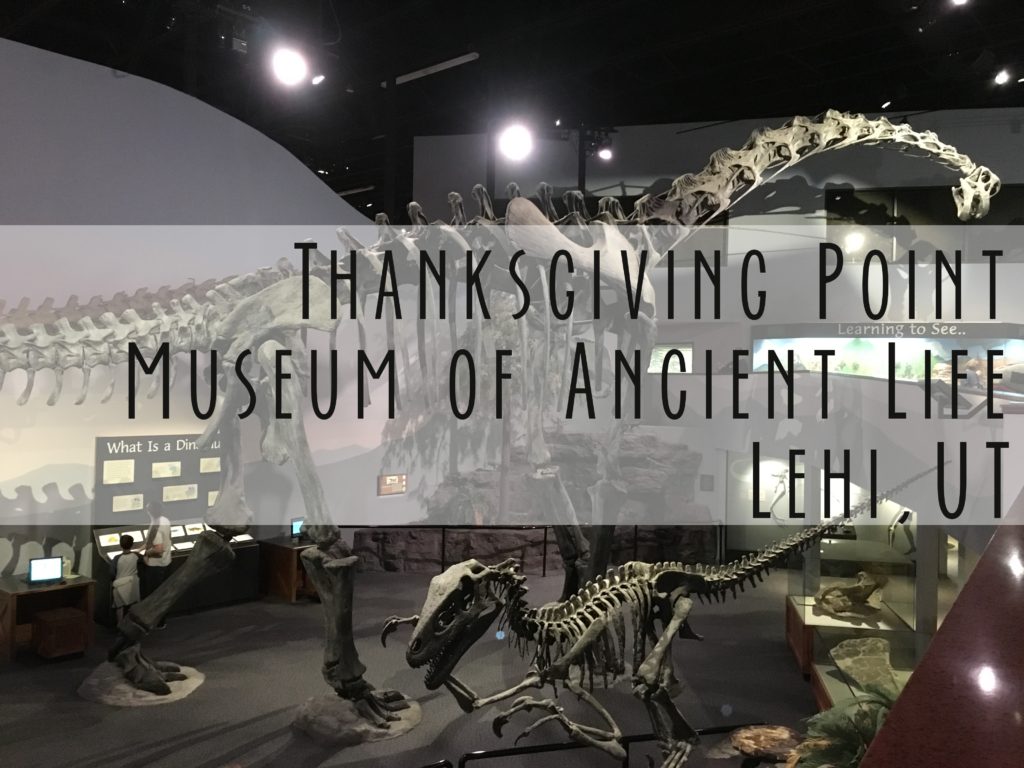 How to Get to Thanksgiving Point's Museum of Ancient Life
Thanksgiving Point happens to be located right off of I-15. In fact if you have ever driven down I-15 between Salt Lake and Provo, you have almost certainly noticed the green Thanksgiving Point water tower. The Museum of Ancient Life is actually located just across the parking lot from this water tower.
Unfortunately, there is not an exit right at Thanksgiving Point so you will have to exit I-15 at exit 282. Then go West on Highway 85 until you turn North onto Thanksgiving Way which after a few minutes will take you all the way to the museum. The Museum of Ancient Life is the building with giant T-Rex on the side of it.
What You Will See at the Museum of Ancient Life
Dinosaurs and fossils are very popular in Utah museums because of Utah's rich fossil deposits. There are museums featuring dinosaurs in every major city and quite a few of the small towns. Thanksgiving Point is no exception, the moment you walk in the doors of the Museum of Ancient Life you will be greeted by replicas of large scale fossil dinosaurs.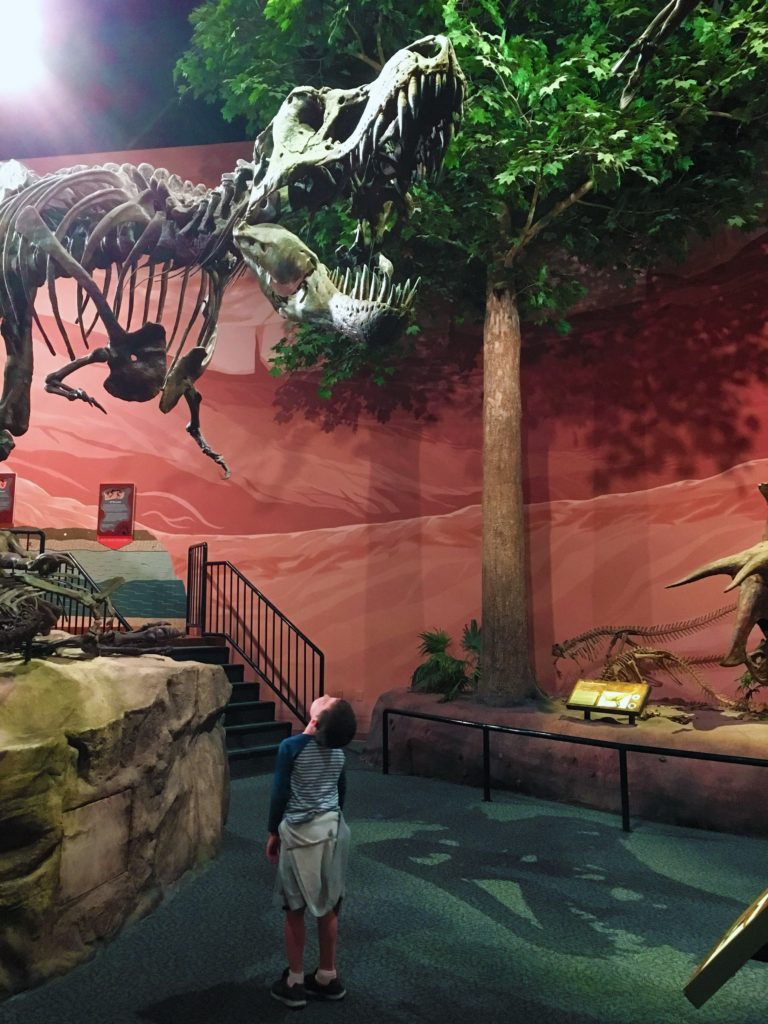 We have been to the Museum of Ancient Life a few times, most recently we took our 7 year old nephew who is very interested in facts. Kids really like this museum because it has a lot of ferocious looking skeletons and several hands on exhibits.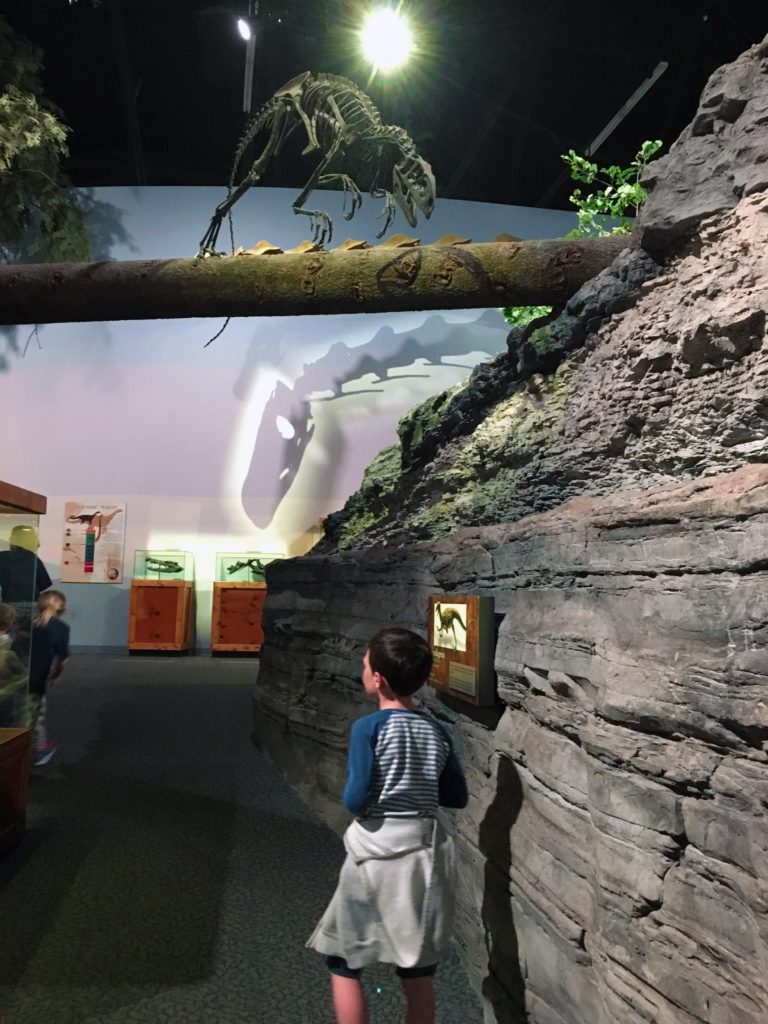 The museum is made up of several connected galleries that flow chronologically from the beginning of time to the end of the ice age. The only exception is the first gallery which focuses on the actual process of paleontology. This gallery looks onto a real paleontology lab and if you are lucky you will see one of the on staff paleontologists doing some real work.
The museum has several hands on portions of the exhibits. The most popular of these is the erosion table. Unfortunately, if it is a busy day the erosion table can get crowded and then it becomes less fun.
Of course, one of the main things to do at the Museum of Ancient Life is look at giant skeletons, and there are plenty of those. These include T-rex, a giant turtle, brontosaurus, and a wooly mammoth.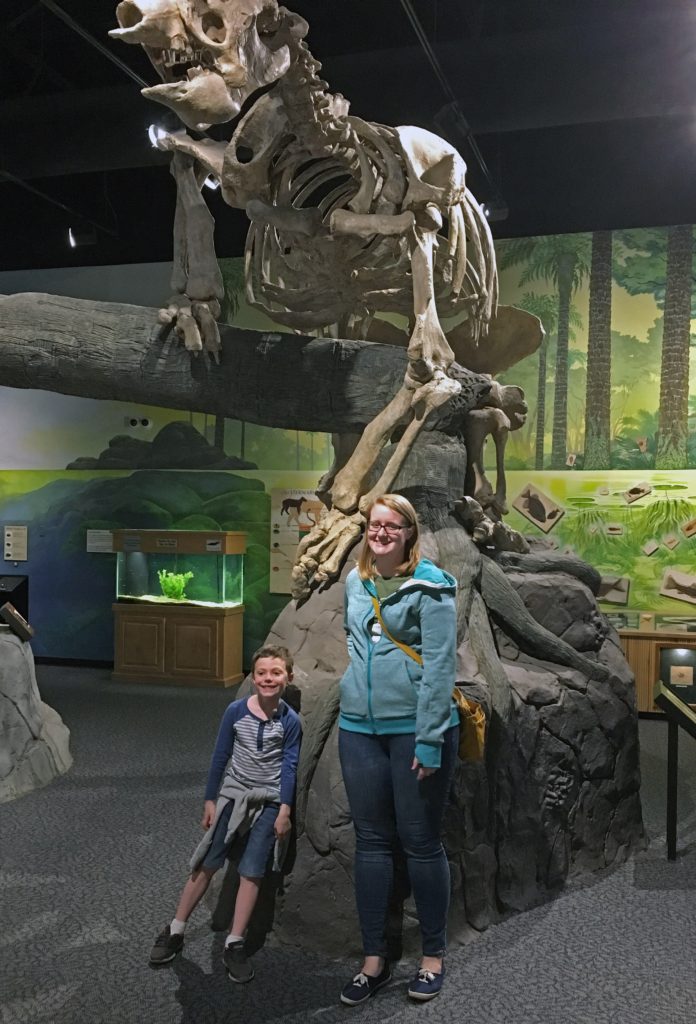 Sum Up
Thanksgiving Point's Museum of Ancient Life is a great museum to visit while you are in Utah. In addition the permanent exhibits there is normally a traveling exhibit you can see for no extra charge. The price to get in to the museum is $15 for adults and $12 for children.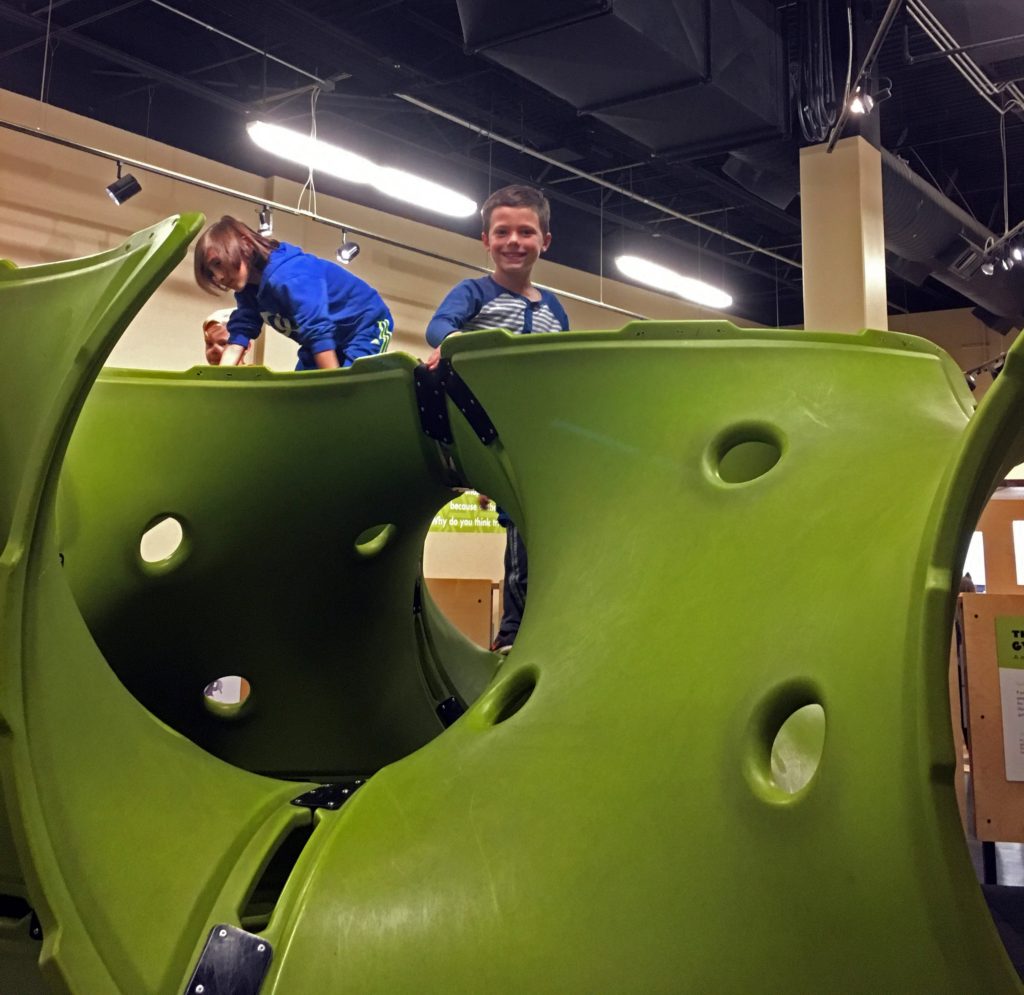 There are bathrooms across from the ticket counter in the entrance area. There is also a cafe off to the side of the gift shop, but we have never eaten there. The museum also features an IMAX theater that shows documentaries for an extra fee.