With the advent of the home video game console in the 1980's the arcade began taking a backseat in American entertainment. But even now when we literally have access to video games any place at any time, there is something fun about going to an arcade and playing games in a public place with your friends. Nickelmania in Springville, UT is just the place for this.
Nickelcades are a brand of arcades that have set their machines to accept nickels instead of tokens or quarters. Nickelmania, as the name implies, is one of these types of arcades. Don't be fooled though, some games just take more nickels. Even so you can still have a good time here for about $5 in nickels.
Getting to Nickelmania
Nickelmania can actually be seen from I-15 but there is not an exit immediately close by, you will have to exit at the 400 South Springville exit. Head south on 1750 for just a bit then turn West on 500 S which will turn to the South after a short time. This road will take you all the way to Nicklemania which will be on your left.
Nickelmania may look a little sketchy from the outside, but once you get inside it looks like most arcades. There is an admission cost to get in, this is normally $2.25 per person. We are normally able to get coupons from the local coupon calendar that make the admission just 99¢. There is also a reduced price if you come with 6 or more people.
What You Can Do at Nickelmania
When you pay your admission price you can also purchase bags of nickels to use on the games. We normally get a $5 bag which can keep us going for about an hour or so. When we took our nephew here we got him a $5 bag and us a $5 bag and we didn't end up using near all of the nickels on that trip. If you happen to have a lot of nickels lying around the house you can also bring those with you and use them to play games.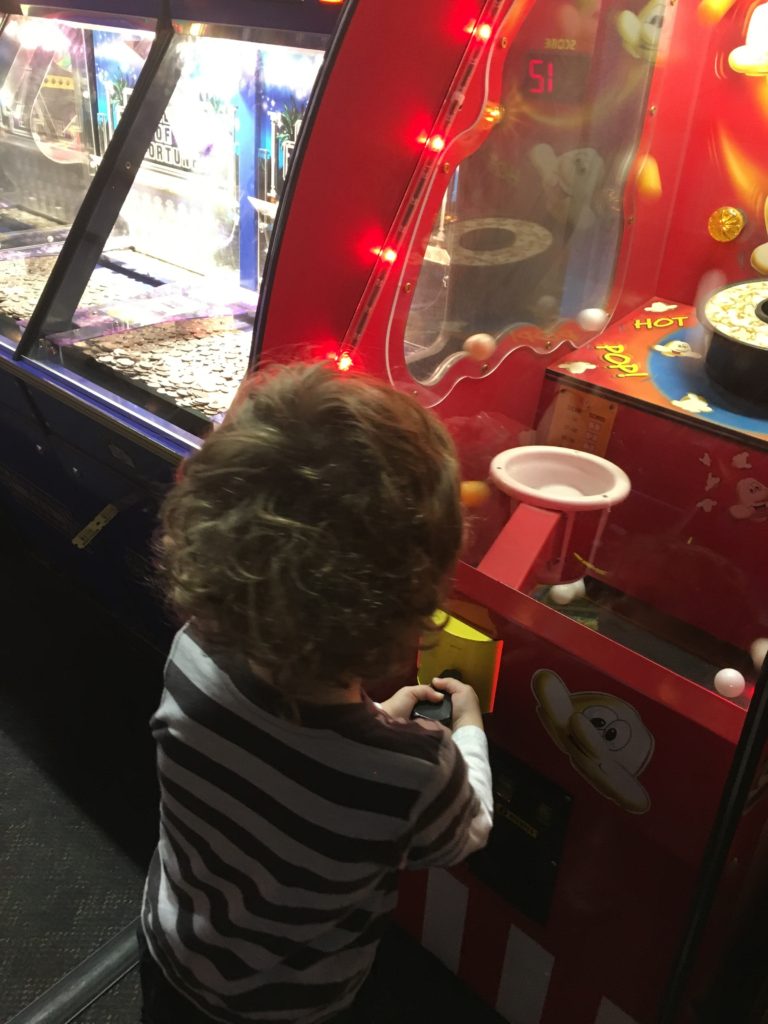 There are kind of two sections of the arcade. Up front are a wide variety of different games that will earn you tickets that you can then exchange for a prize. There are some fun games up here. One of my favorite is Deal or No Deal, Meagan likes the giant spinning wheel, our nephew actually won the jackpot on a ball drop game in this area. This front area also has some of the more carnival style games like knocking over milk bottles, shooting baskets, and playing skeetball.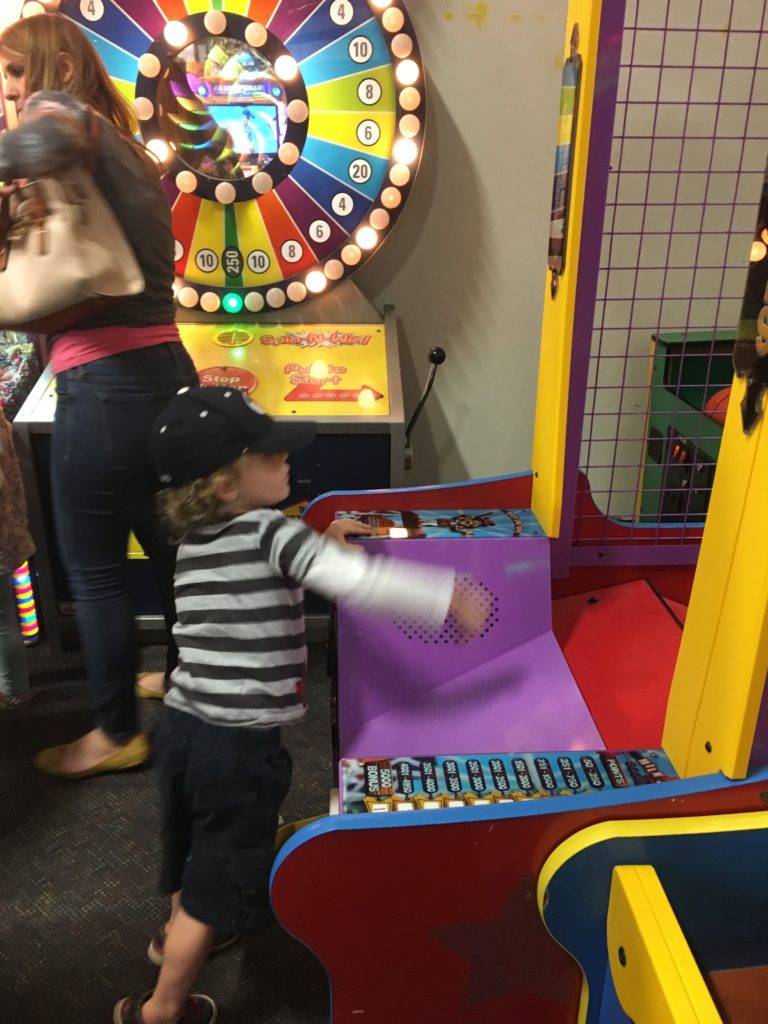 The back half of the arcade is dedicated to more video game type machines and does not reward tickets for playing. I really love that Nickelmania has a lot of the old arcade machines like Super Mario Bros, Tron, and Galactica. We also love to play the multiplayer Pac-Man table in this area.
In the middle of the back half is also Utah's largest Pinball Machine Collection. I'm not big into playing pinball, but the machines are interesting to look at. In the very back near the party rooms are a few coin operated "rides" like you use to find at grocery stores.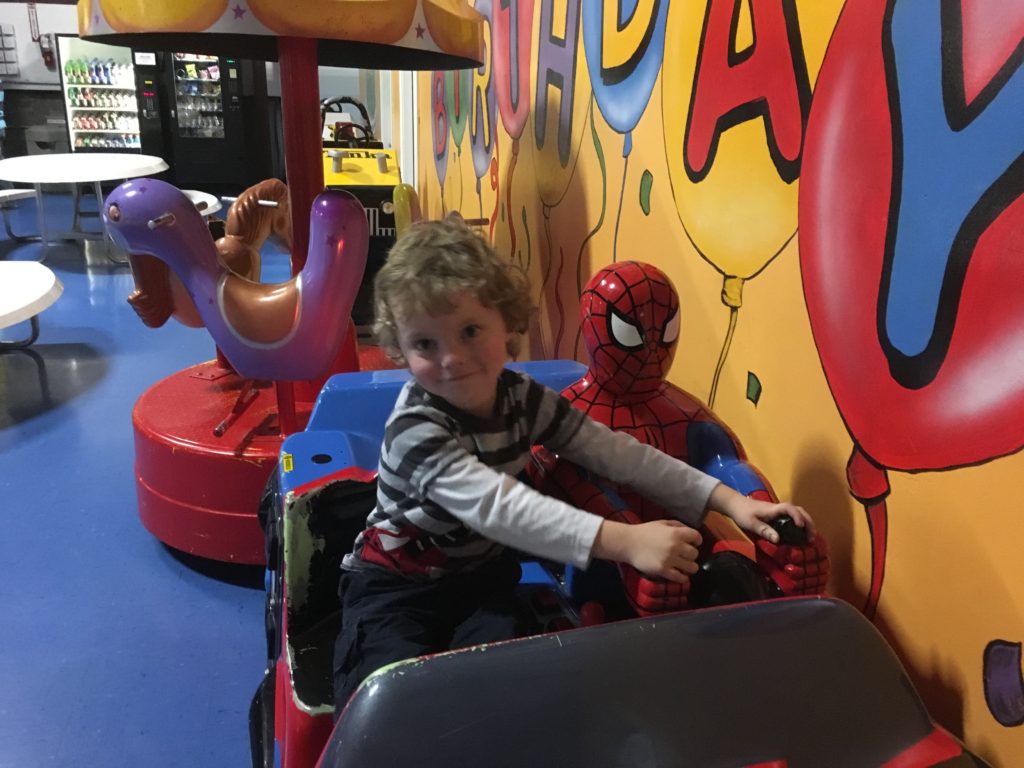 Games at Nickelmania range in price from 1 to 8 nickels. The games that give tickets tend to cost more nickels. The old arcade games in the back tend to cost the least. For just 5¢ you can play Super Mario Bros, which is pretty great.
Sum Up
Nickelmania is pretty fun place to go for kids and adults who enjoy arcade games. If you don't like arcade or video games I would not suggest coming here. The activities are mostly reasonably priced. Of course depending on the kids that you bring and what games they like to play your nickels may run out faster or slower.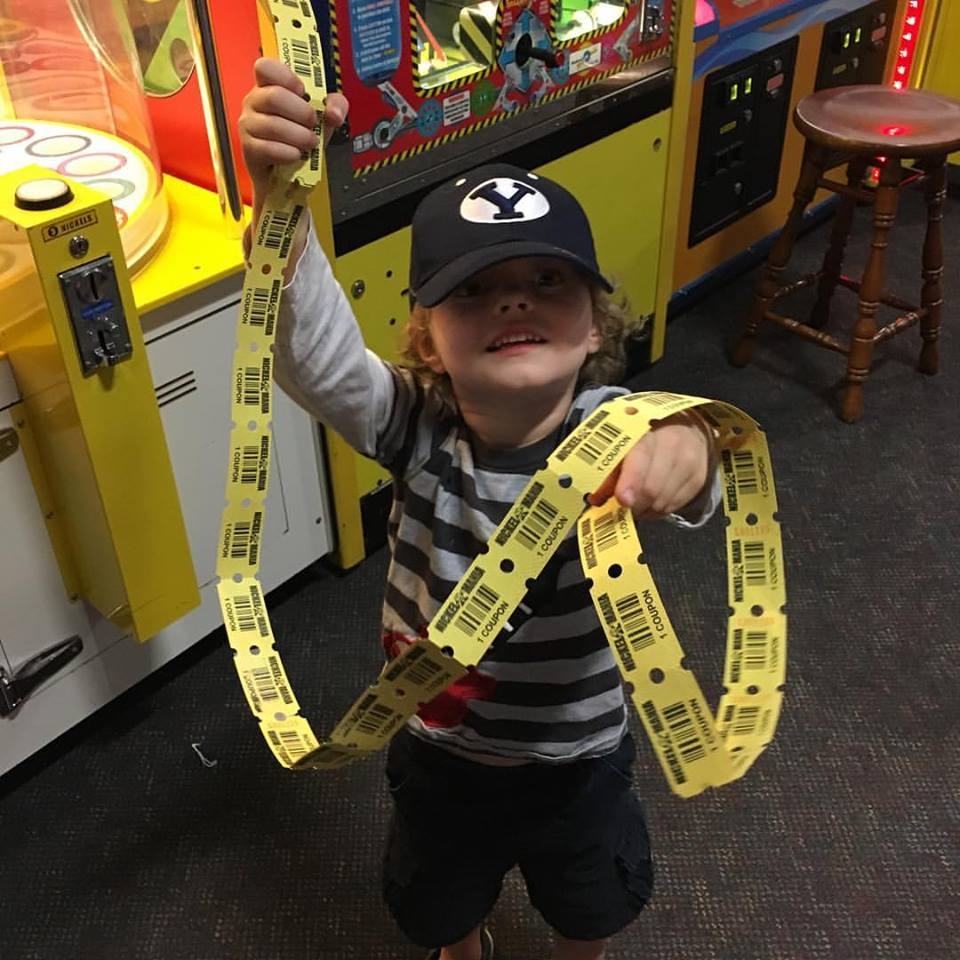 If you play ticket giving games there is a machine near the carnival games that you can use to turn your tickets into a receipt that tells how many tickets you earned. You can then take that receipt up to the counter to redeem for a prize, or save your receipts over multiple trips to get a bigger prize.