One of our favorite Christmastime traditions is to go see the lights at Temple Square in Salt Lake City, Utah. Thousands of lights are beautifully put up in the beautiful temple grounds and they're free for anyone to come see!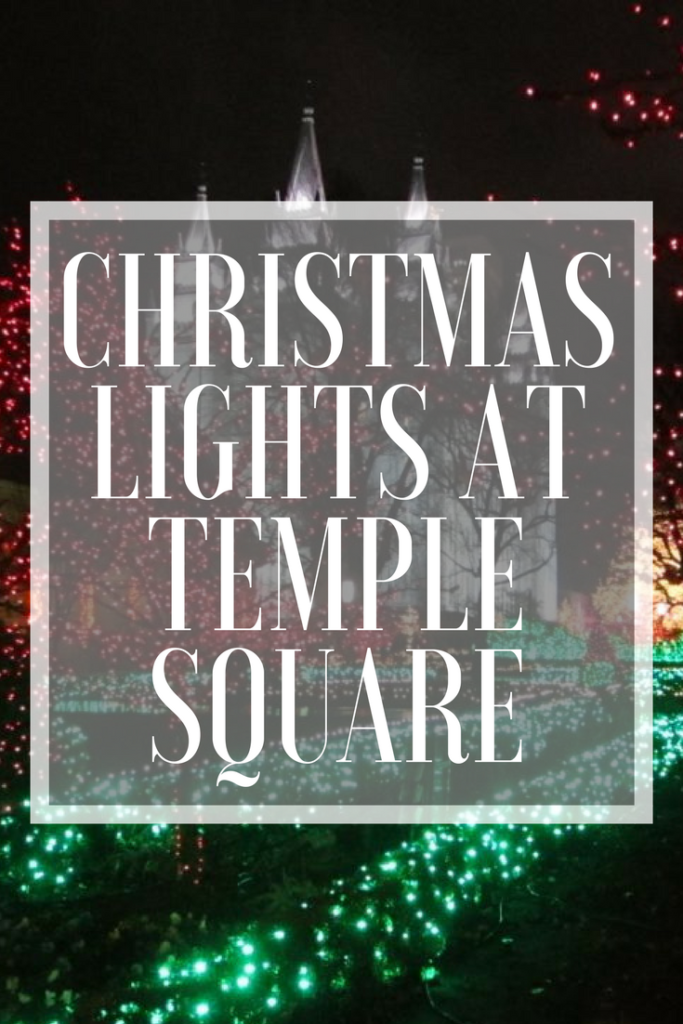 How to Get to Temple Square:
Temple Square is fairly easy to get to. If you're heading North on I-15, take exit 306. Then you will turn left onto West Temple and then right on South Temple. If you're heading South on I-15, take exit 309. From there you will turn right onto 300 W and then left onto South Temple.
Our favorite place to park (and the easiest place in our opinion) is at the City Creek Shopping Center. The easiest places to access their underground parking garage is on South Temple or on West Temple. This parking garage gives you the first two hours free and after that is is quite reasonable. And if you go during the Christmas season, often times they let you park there for free regardless of how long you spend there.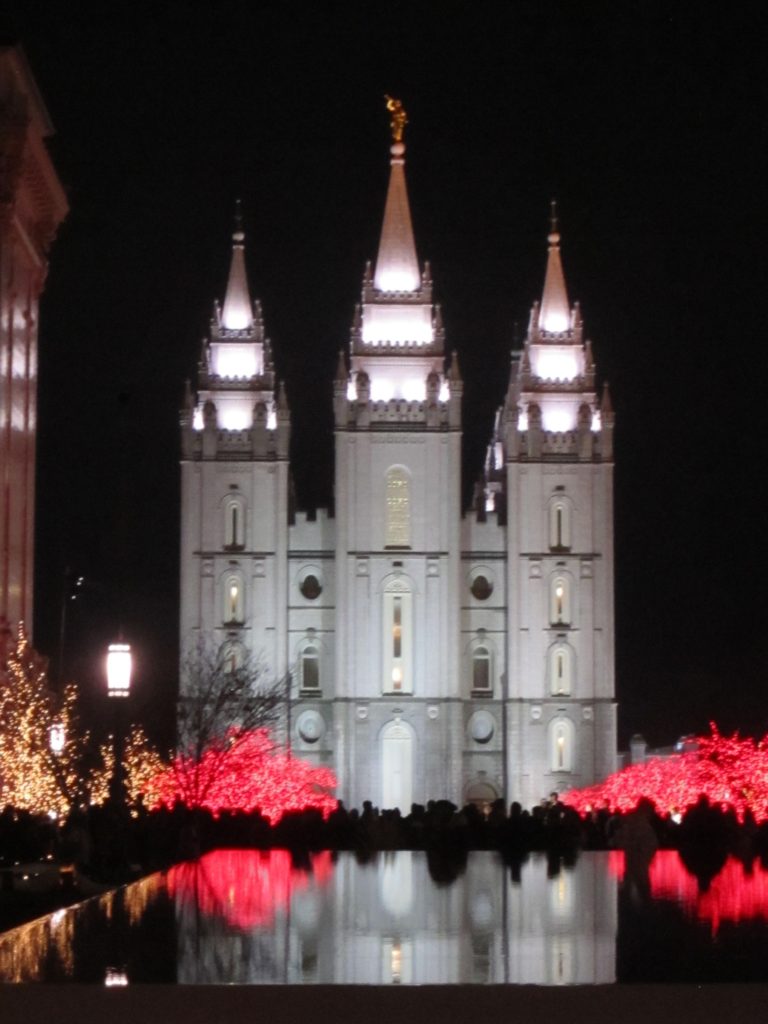 What You Will See and Do at Temple Square:
The main thing you are probably there to see are the Christmas lights! But if the bitter Utah winter air is too much there are a few places you can head to warm up for a bit before heading back out into the winter night.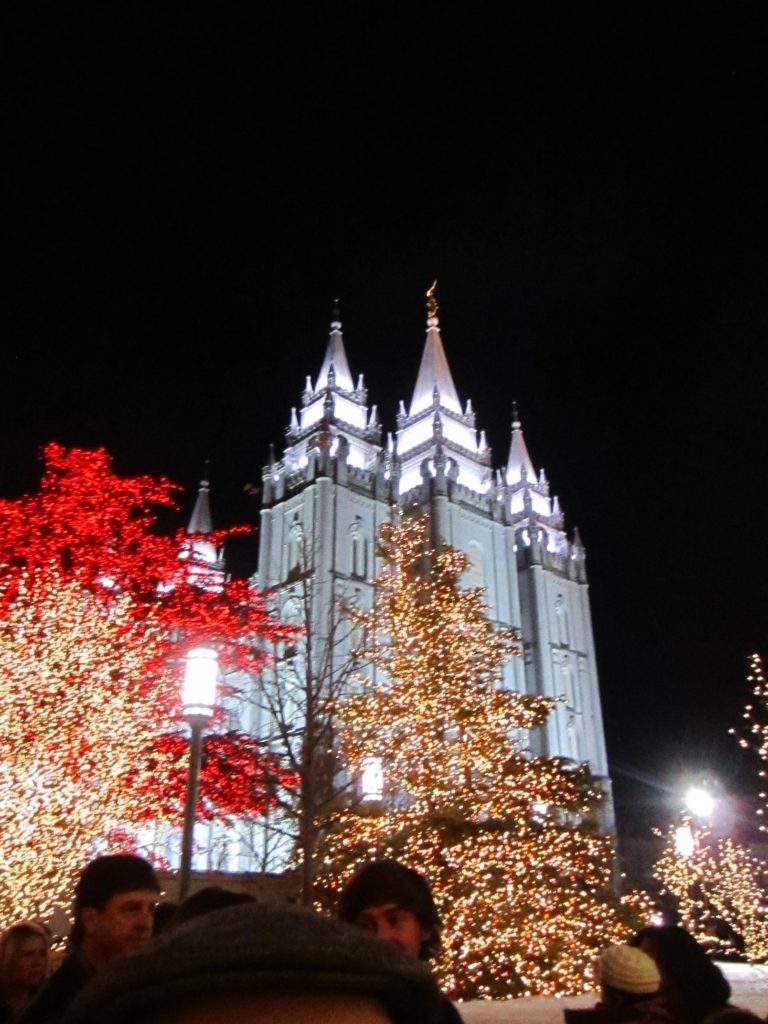 First, you can head to the North Visitor's Center. Here you will see beautiful artwork depicting the life of Jesus Christ and you can talk to some sister missionaries. This is also where there is a beautiful Christus statue. It is a nice place to go sit and ponder. But note that during this time of year, the room where the statue is can be quite crowded. You can also find restrooms and drinking fountains here if you need them.
Next, you can go to the South Visitor's Center. Here you will see a scale model of the Salt Lake Temple with a cross section so you can see what it looks like inside. There are also displays on the pioneer heritage of the are as well as some displays on families. You can also find restrooms and drinking fountains here if you need them.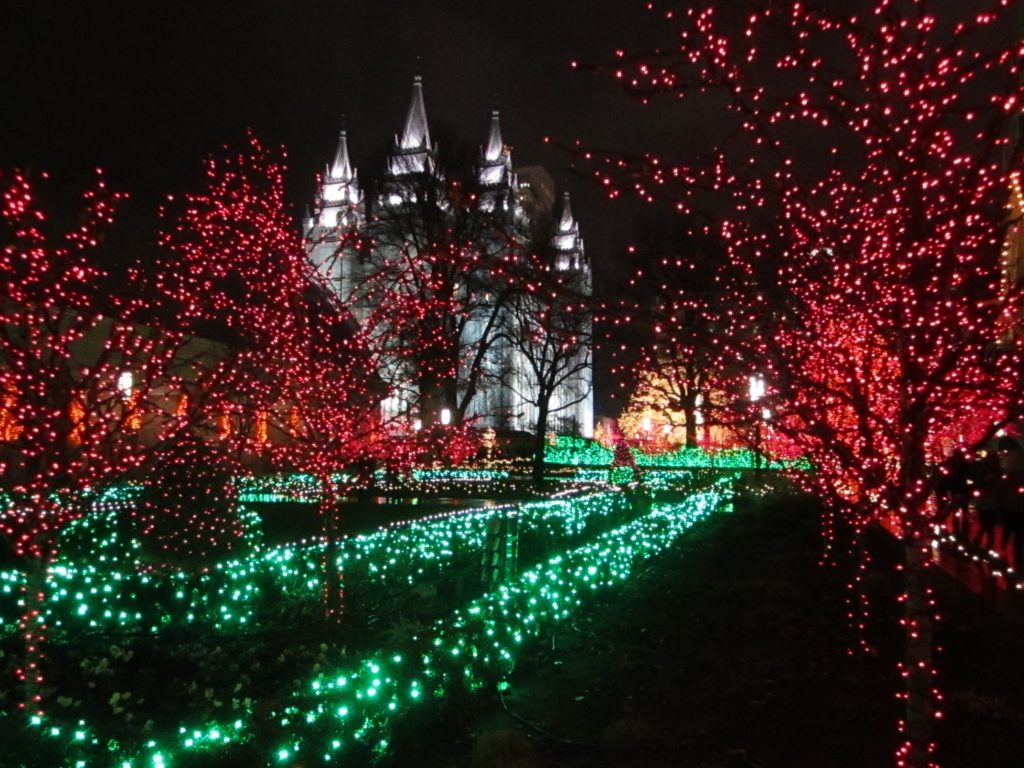 Depending on the day and time you are there, you may also be able to go inside the historical Tabernacle. Yes, the very tabernacle where the Mormon Tabernacle Choir started. There are often senior missionaries there who can answer your questions about the building.
Once you're ready to brave the cold, there are a few other things in addition to Christmas lights that you don't want to miss.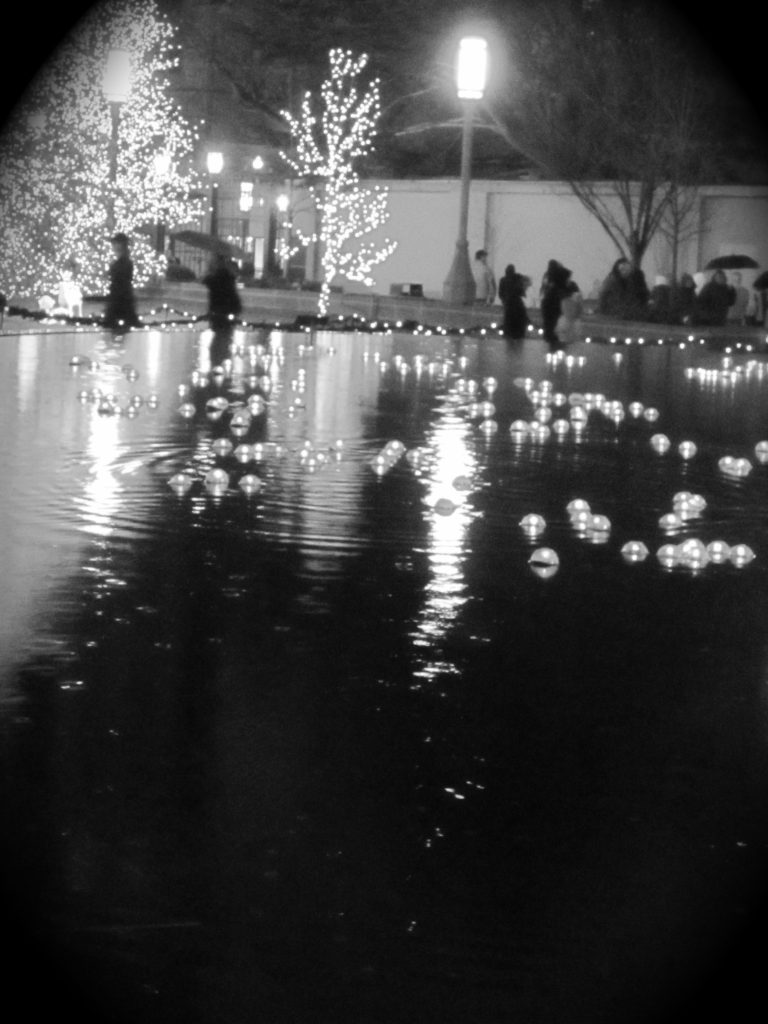 First, there is a large nativity set up between the Tabernacle and the North Visitors Center. Every few minutes, there is an audio presentation about the night of Christ's birth that is really nice to see.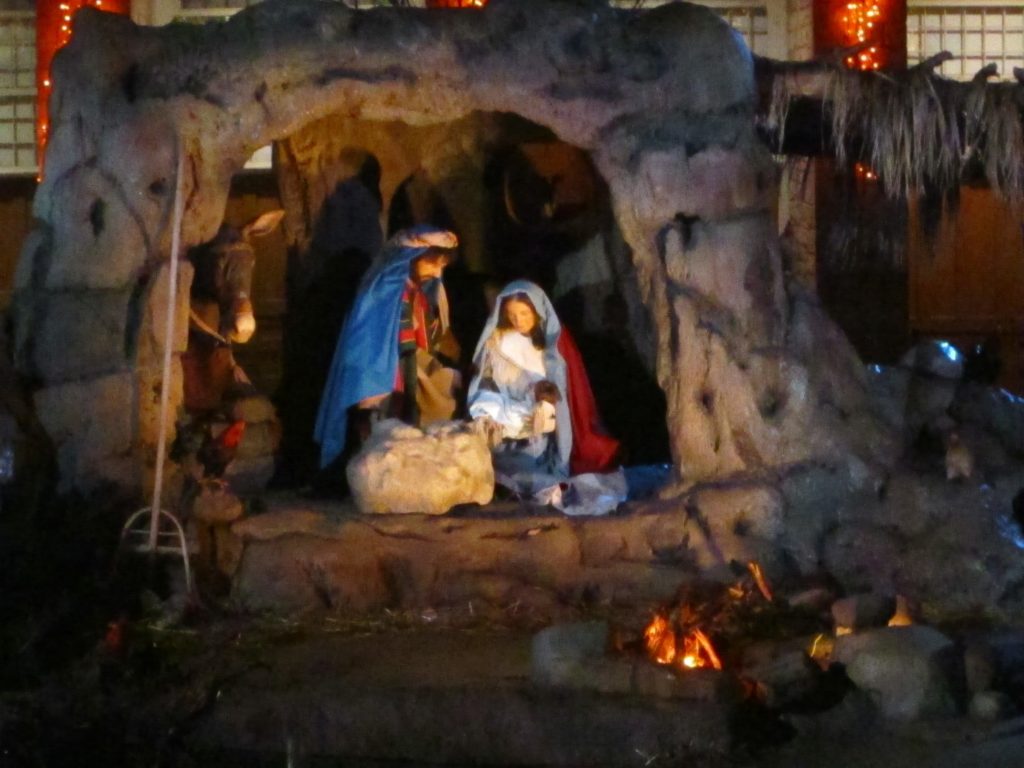 Next, just West of the Salt Lake Temple, is the reflecting pool. Here you will see a statue of the Holy Family with dozens of floating candles in the water. It is a beautiful sight.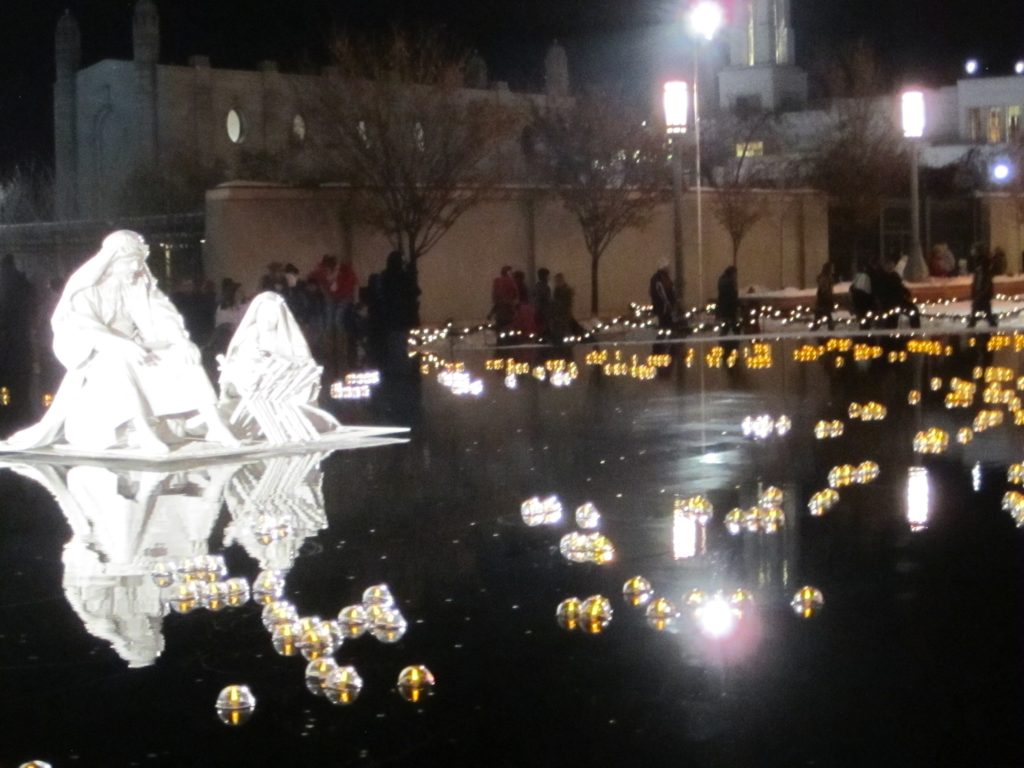 Last, up by the Church Office Building (farther West from the reflecting pool) are dozens of luminaries and lots of nativities from around the world. This is one of my favorite parts of seeing Temple Square at Christmastime.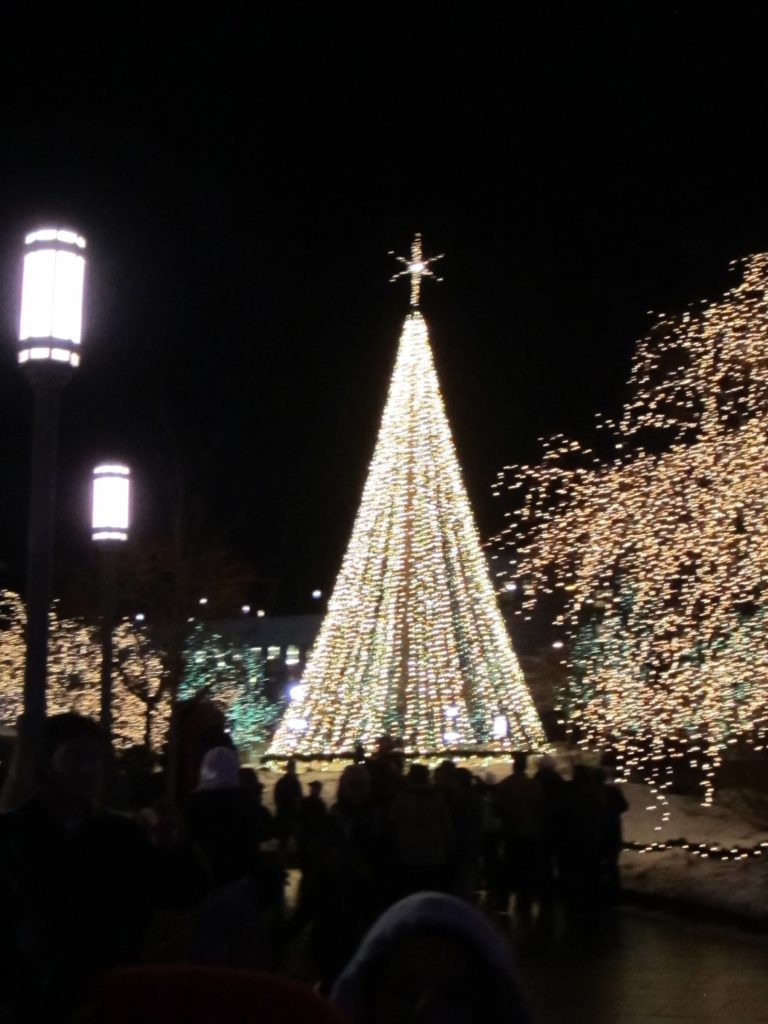 Sum Up:
Seeing the lights at Temple Square is a wonderful Christmas tradition for everyone! Make sure that you dress warm and be prepared for the crowds. It is a very popular Christmastime activity, and with good reason!