Every year on the shore of Lake Superior in Duluth, Minnesota there pops up a magical Christmas experience know as Bentleyville. Last year at Christmas time we were able to visit Duluth and experience Bentleyville for ourselves with Meagan's family.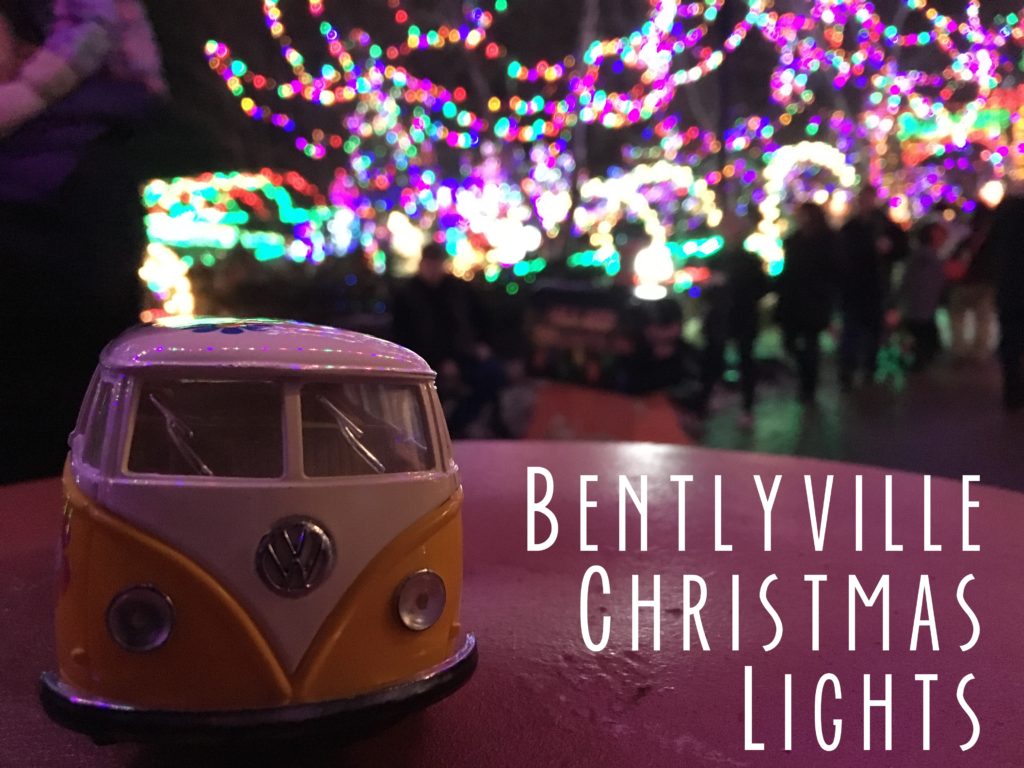 What You Will See at Bentleyville
Every year millions of lights are put up in Bentleyville. My favorite Christmas light experience are walkthrough ones, like Luminaria in Utah, even though you have to be out in the cold. Bentleyville is a walkthrough experience which means you are actually in among the Christmas lights.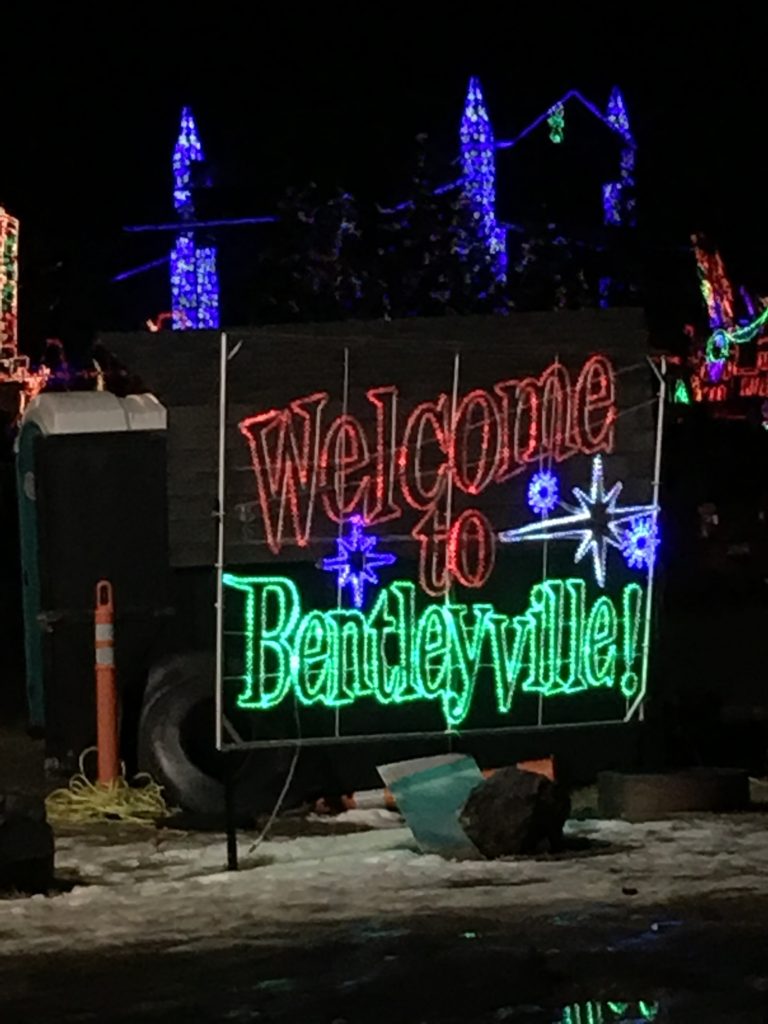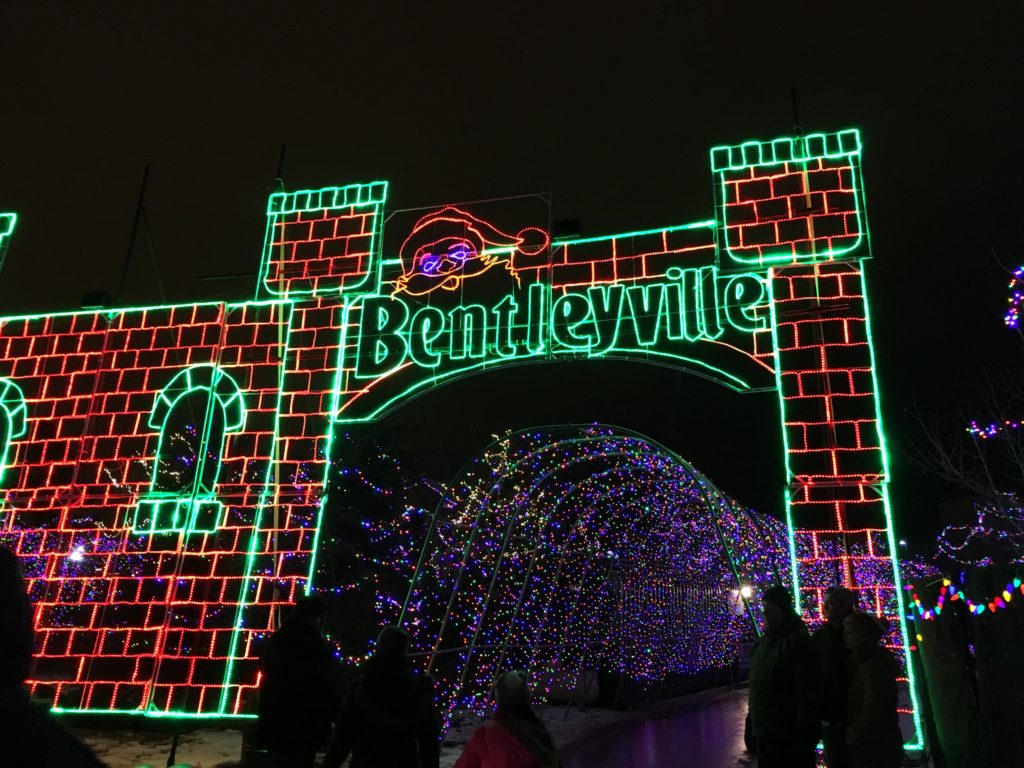 This is a great place to visit as a family, especially since it is free. Not only are the lights free but so is the hot chocolate, the cookies, and the marshmallows. The only thing I think you have to pay for is parking ($5) and you can purchase souvenirs at the Christmas shop.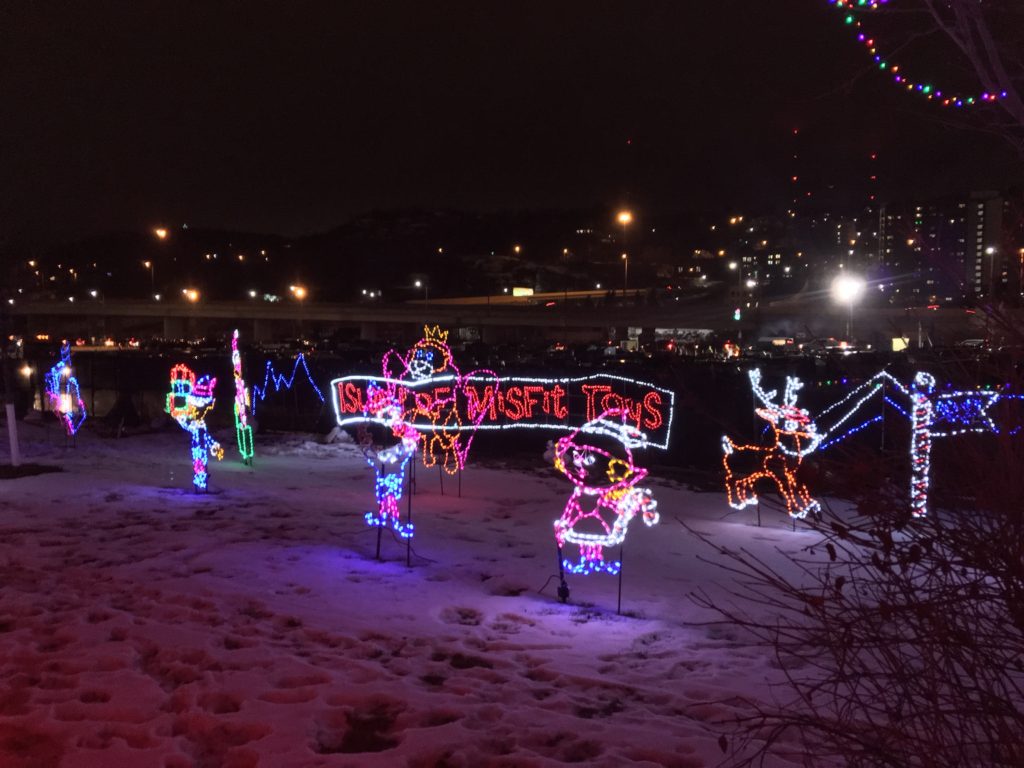 Advice for Visiting Bentleyville
Bentleyville is a very popular Christmas attraction so it can get very crowded there. When we went it was almost Christmas so it was quite crowded, I think the earlier you go in the season the less busy it will probably be and if you can avoid weekends you will probably have less crowds.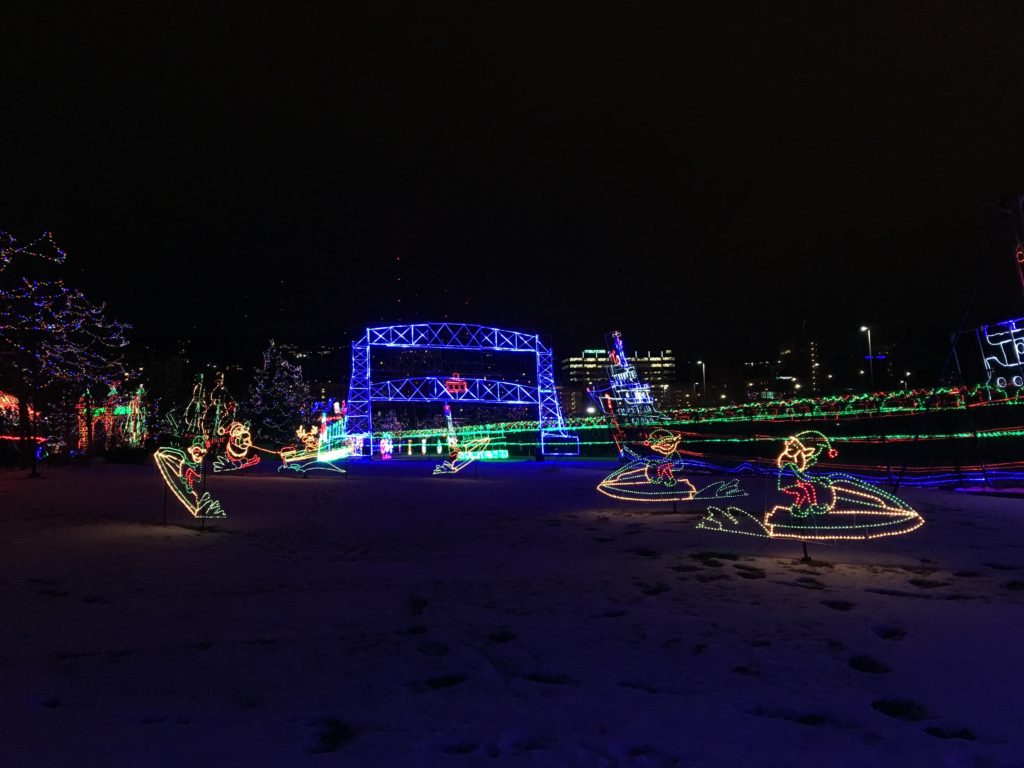 Be sure to dress warmly since you will be walking outside in the Minnesota winter. Part way through the walk their are fires you can warm yourself by and roast marshmallows.
Bathrooms are found by the Christmas gift shop, when it is crowded there might be a line for them.