Cedar Breaks is beautiful National Monument in Southern Utah. It is a lesser visited area than Utah's National Parks so it can be a nice place to get away from the crowded parks when you are touring in that area.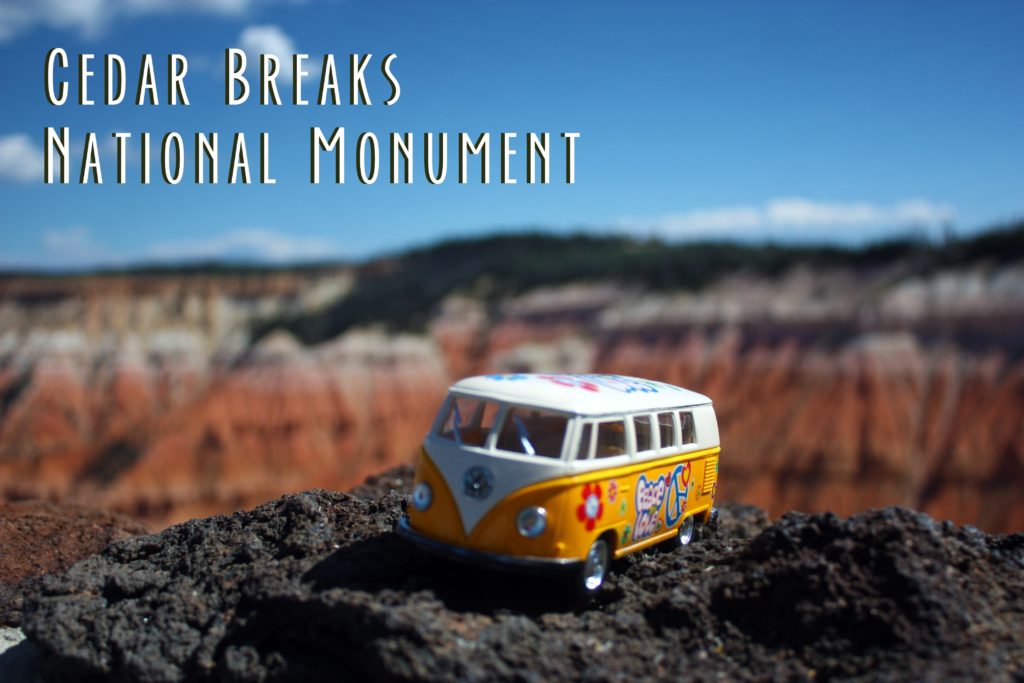 How to Get to Cedar Breaks National Monument
Cedar Breaks is located near Cedar City, Utah and it is close to both Zion and Bryce Canyon National Parks. You can get there from Cedar City, Panguitch, or Parowan. The easiest way is to come East out of Cedar City on Highway 14 until you reach State Route 148 which will take you to the monument. This is the road that runs through the whole park.
After you arrive you will need to pay your entrance fee to the ranger in the booth near the big parking lot. If you come in from the South this is just a short way inside the park, if you come from the North you will need to drive through most of the monument before you get there. The cost is $6 per person over 15 years old. There is no per car price at this monument, but we were able to use our America the Beautiful Pass.
Cedar Breaks National Monument has a visitor center and campground at the South end. If you cannot find camping in the National Parks you might try to get a campsite here. There are bathrooms outside the visitor center next to the ranger booth. From what we saw these were the only bathrooms at Cedar Breaks.
What You Will See at Cedar Breaks
Cedar Breaks is essentially another park that is a hole in the ground, but what a marvelous hole it is. Essentially the pine (or cedar) forest of the mountains "breaks" to give way to red sand amphitheater full of red rock fins in a visually spectacular way.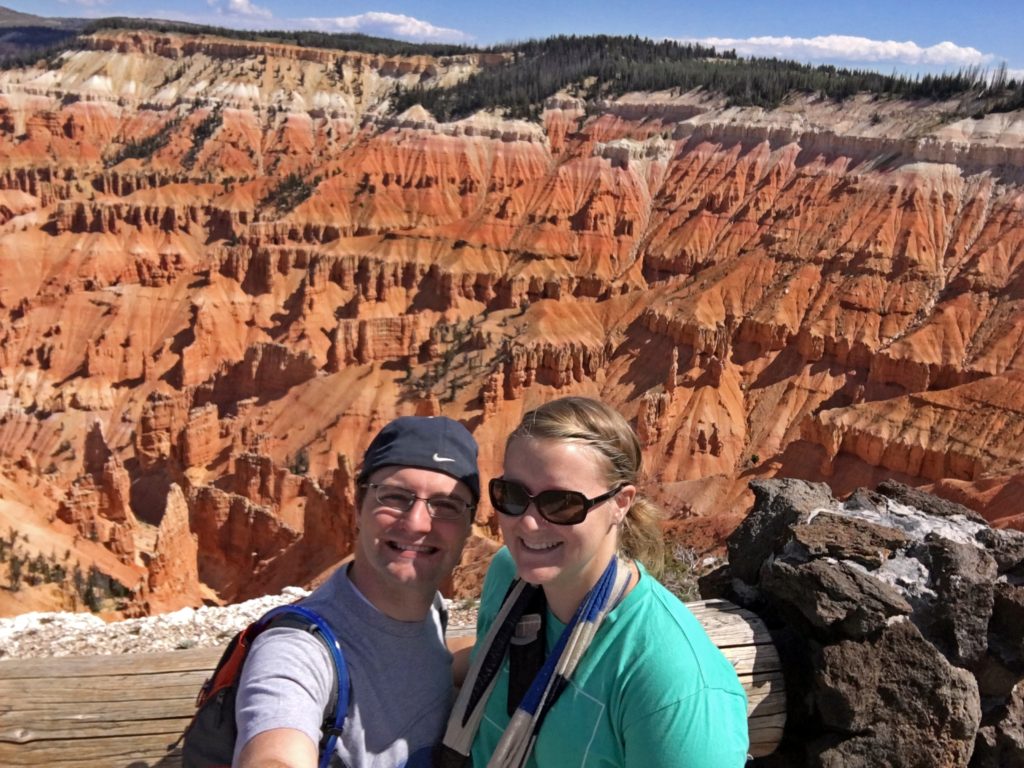 The visitor center here is very small, it consists mostly of a gift shop with a tiny exhibit area in the rear with windows overlooking the amphitheater. From the visitor center you can walk down a paved path to the Point Supreme Overlook which will afford you excellent views.
There are several other overlooks that you can visit which also have paved accessible walkways to them. Each overlook gives you a different viewpoint of the monument. There is also a paved rim trail that runs along part of the edge from the visitor center to the Sunset View overlook. There are also a couple longer trails, but we did not hike either of those when we visited.
Sum Up
Cedar Breaks is a great place to see some unique geology and nature. In the spring it is know for its wildflowers, but since we were there in the fall we cannot tell you about that. It doesn't take long to visit and it doesn't cost very much, especially if you already have a pass.