Bryce Canyon is one of the Big 5 National Parks in Utah and we are lucky enough to live only a few hours away from it and the other Utah National Parks. We went to Bryce Canyon as an anniversary trip/last trip before baby came and we had such a great time! We only spent a day in Bryce Canyon, but we had a lot of fun.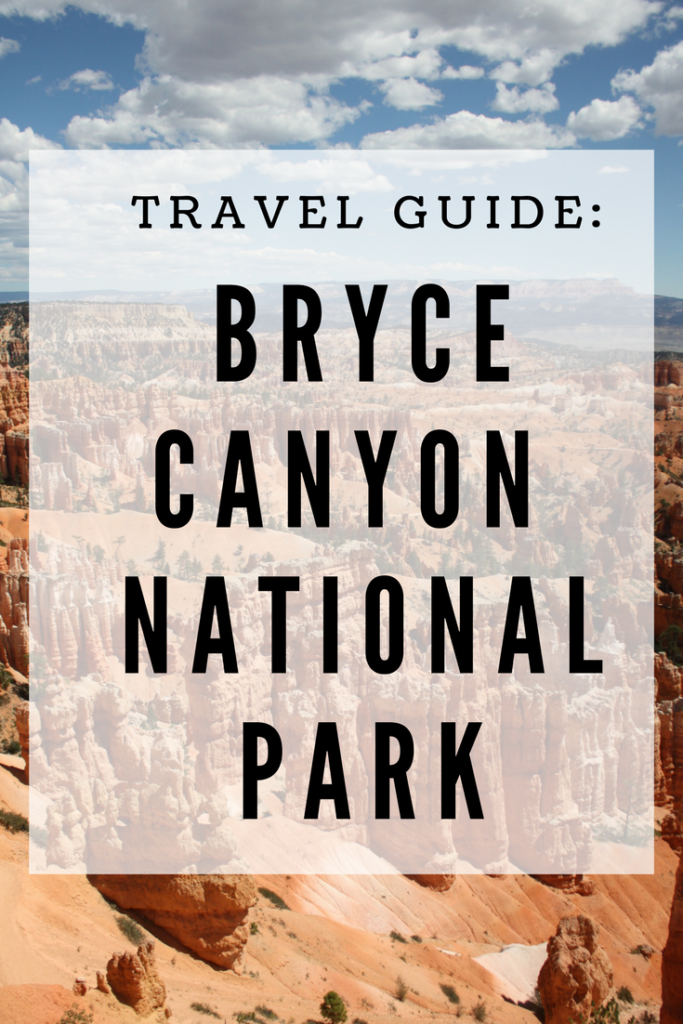 Information About Bryce Canyon National Park
To get into the main amphitheater part of the park, you will need to pay an entrance fee of $30. Or if you're planning on going to other National Parks this year, we suggest getting a National Parks Pass to save you some money!
Bryce Canyon is a very popular park for being such a small space compared to most National Parks. Due to the space limitations of Bryce Canyon, there is not a lot of parking available. If you go in an off season and/or you get to the park early, you should be able to drive yourself and not have too much trouble parking. But if you'd rather, the National Park Service strongly suggests using the free shuttle service provided for Bryce Canyon attendees. The shuttle picks up and drops off at a main stop in town, right outside of the park entrance, and it also does a main pickup and drop off at the Visitor's Center. Similar to the Grand Canyon, this shuttle service can take you pretty much anywhere you want or need to go and eliminates the hassle of trying to find parking.
While there are restaurants inside the park and just outside the park as well, we suggest bringing a picnic lunch to eat right in the park. There is a picnic area in the campground. The picnic tables are not covered but they are in plenty of shade.
Below I'm going to highlight some of our favorite things we did as well as some other options of things we would have liked to do if 1) we had more time and 2) I wasn't super pregnant.
This was our favorite hike that we did while in Bryce Canyon. While it was the most strenuous thing we did, it is easily doable for most people. On the way back up we had to take a lot of breaks (since I was so pregnant!) but it is a hike that you could easily do in less than 2 hours. It offered fantastic views of Bryce Canyon and it is definitely a hike I would want to do again. Click here to see Ben's full review of the hike.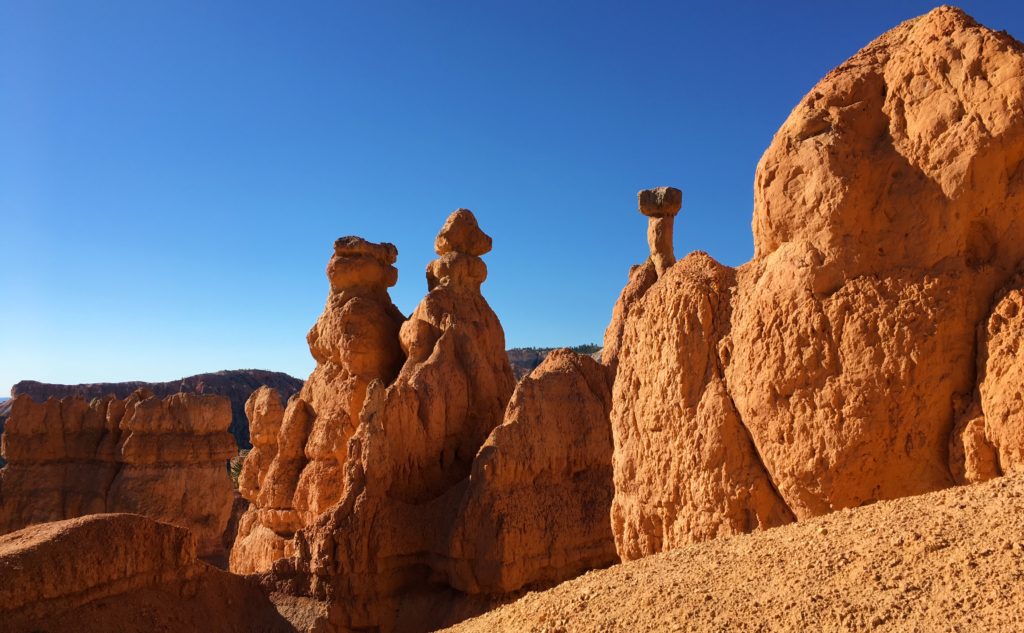 After our hike on Queen's Garden Trail, we took a break and got some snacks from our car before walking around the Rim Trail. This is an easy hike along a flat, paved trail that is only 1/2 mile from Sunrise Point to Sunset Point. It offers beautiful views of Bryce Canyon and is easy for anyone to do.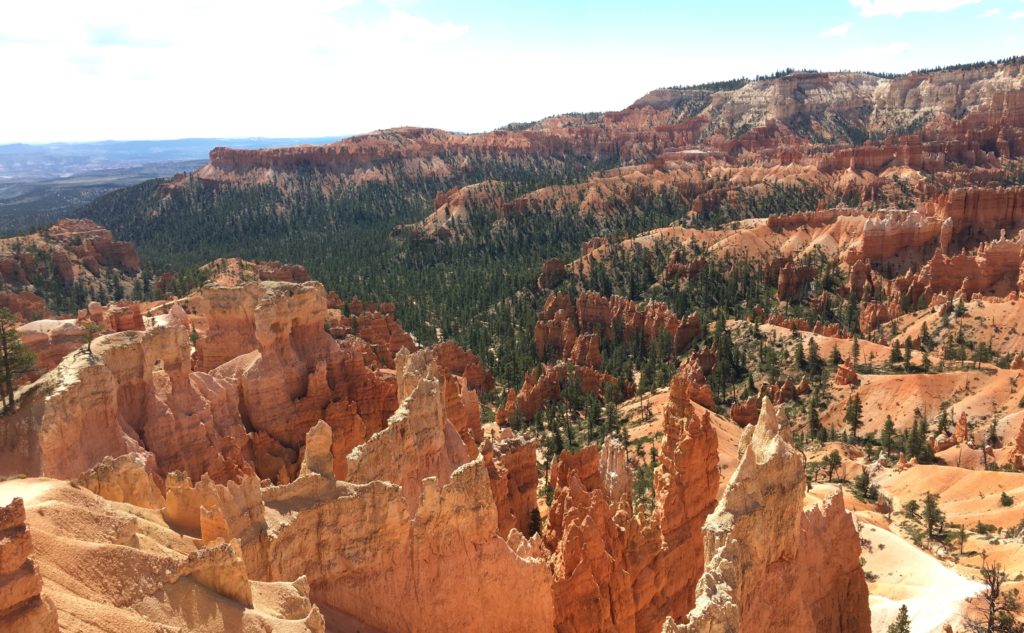 Mossy Cave and Waterfall Trail
This is one hike that you can do WITHOUT having to pay to go into Bryce Canyon. While technically inside of Bryce Canyon National Park, you can access the trailhead without needing to pay at a fee station. This hike is another easy hike, great for families. It takes you along a river up to a beautiful waterfall and a really cool cave. See our full post about it here.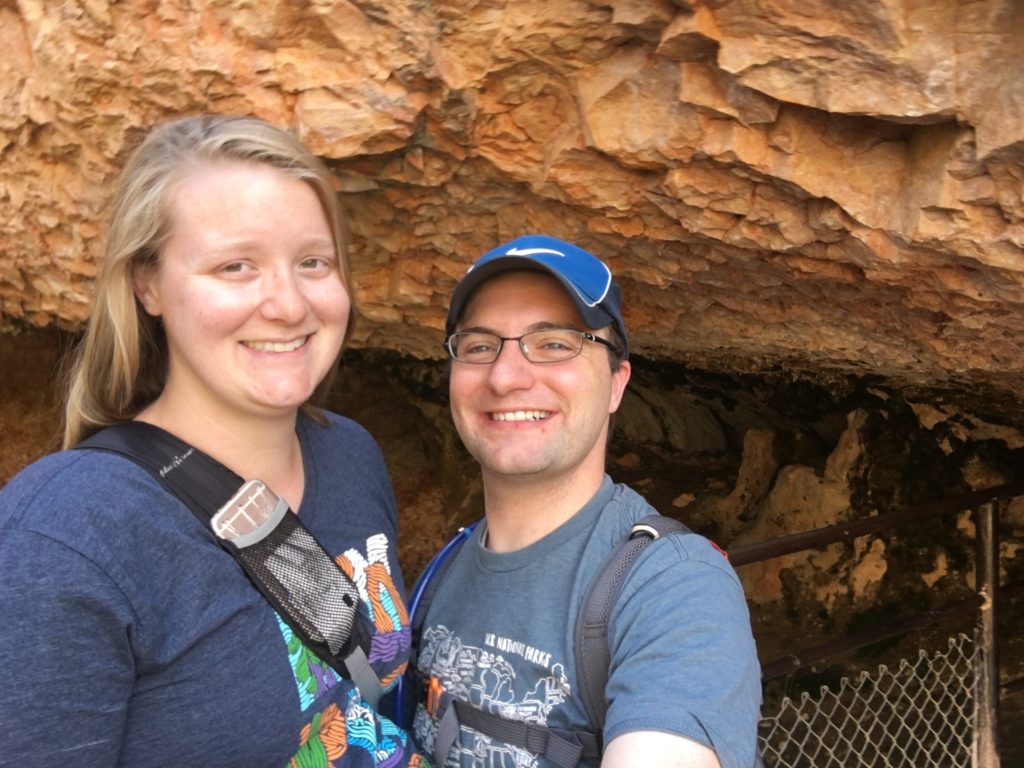 Fairyland Point
This is a lookout point right as you pass the entrance sign and is another place you don't have to pay to see. Fairyland Point is just a lookout point that offers different views of Bryce Canyon than you will see inside the park. It is a nice little stop that we enjoyed.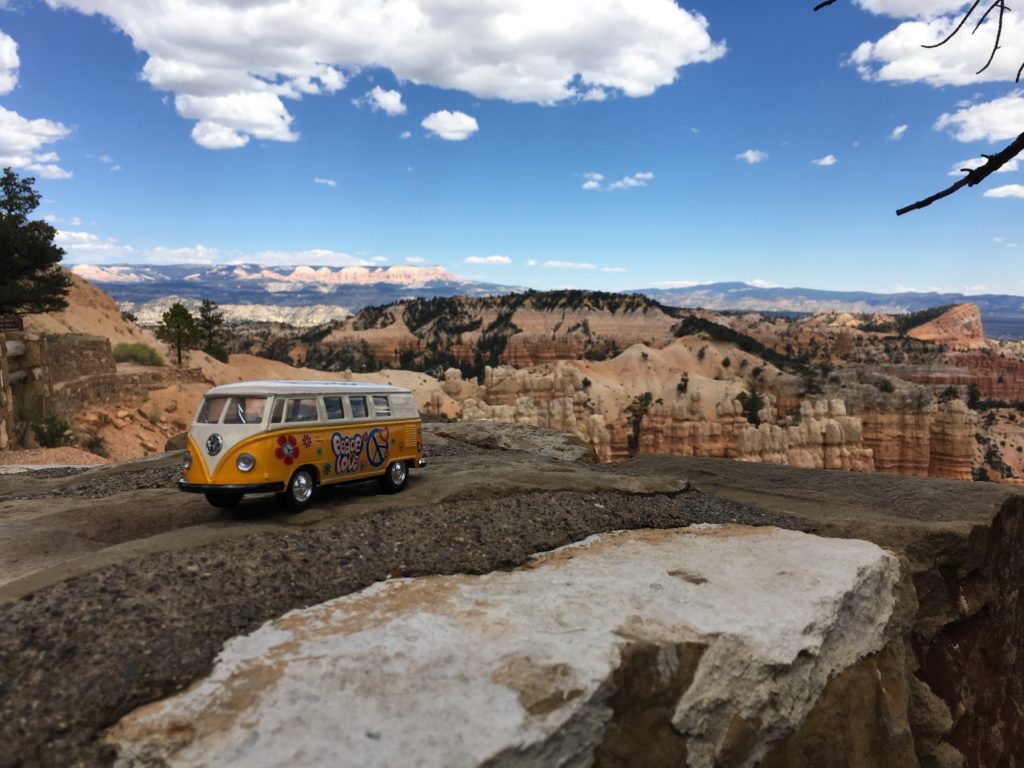 Visitor's Center
Like most National Parks, Bryce Canyon has a pretty good Visitor's Center. They have nice bathrooms, water bottle fillers, a film and a great exhibit area. We really enjoyed the exhibits and thought that they would be great for kids.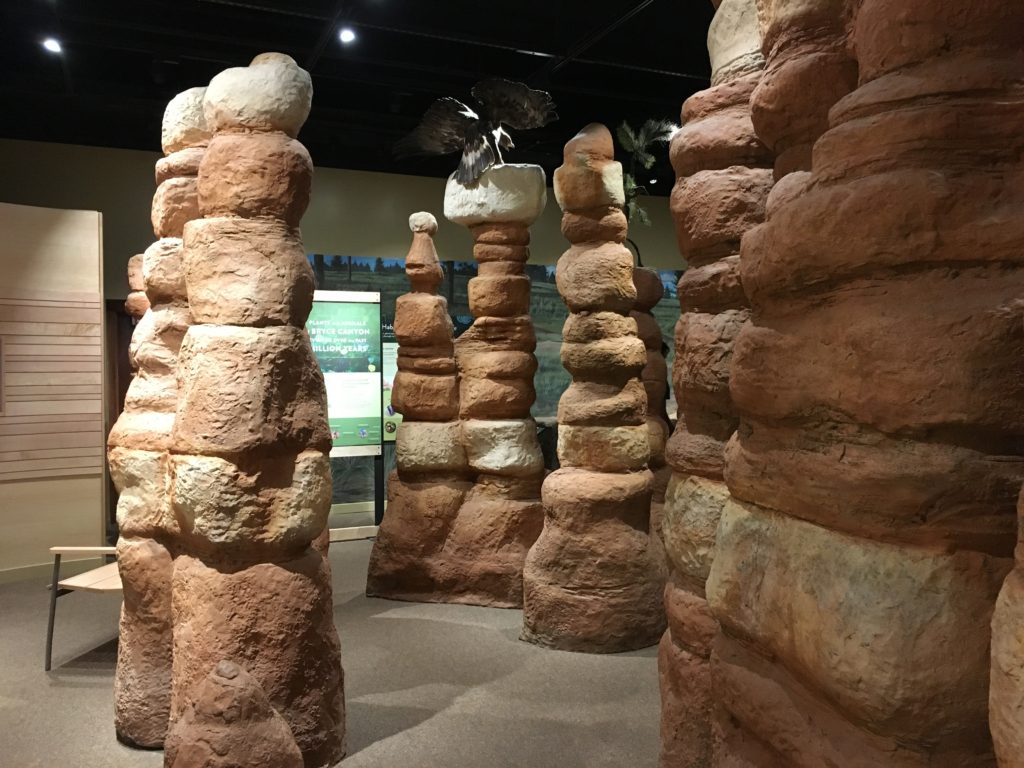 Navajo Trail
Next time we go to Bryce Canyon we would probably go on the Navajo Trail, maybe even combine it with the Queen's Garden Trail to make for one long hike. The Navajo Trail takes you past sites such as Thor's Hammer and Two Bridges. It also takes you through Wall Street, the only slot canyon in Bryce Canyon.
Sum Up:
Bryce Canyon is a very popular National Park. There are lots of different hikes to do for people of all abilities. We really enjoyed the varied and beautiful landscapes. Because Bryce Canyon is small, you probably only need 1-2 days to really see and experience the main highlights.