Most National Parks are known for one type of feature that earned them their place among America's great monuments. For Bryce Canyon that feature is the hoodoos, or rock spires. But after you have seen the main event at a park it can be nice to see a little variety, in Bryce Canyon that is Mossy Cave.

How to Get to the Mossy Cave Trail
While still being inside of Bryce Canyon National Park, the Mossy Cave trail is actually outside the Bryce Amphitheater area off of Highway 12 which put it outside of the fee area for the park. This means that if you are just passing through and you don't want to pay to get in (remember rates might be going up soon) you can still do the Mossy Cave hike for free.
If you are leaving Bryce Canyon City heading north on Highway 63, you will turn right onto Highway 12. Follow 12 past two lookout points and around a big bend and then look for the sign for Mossy Cave trailhead on your right.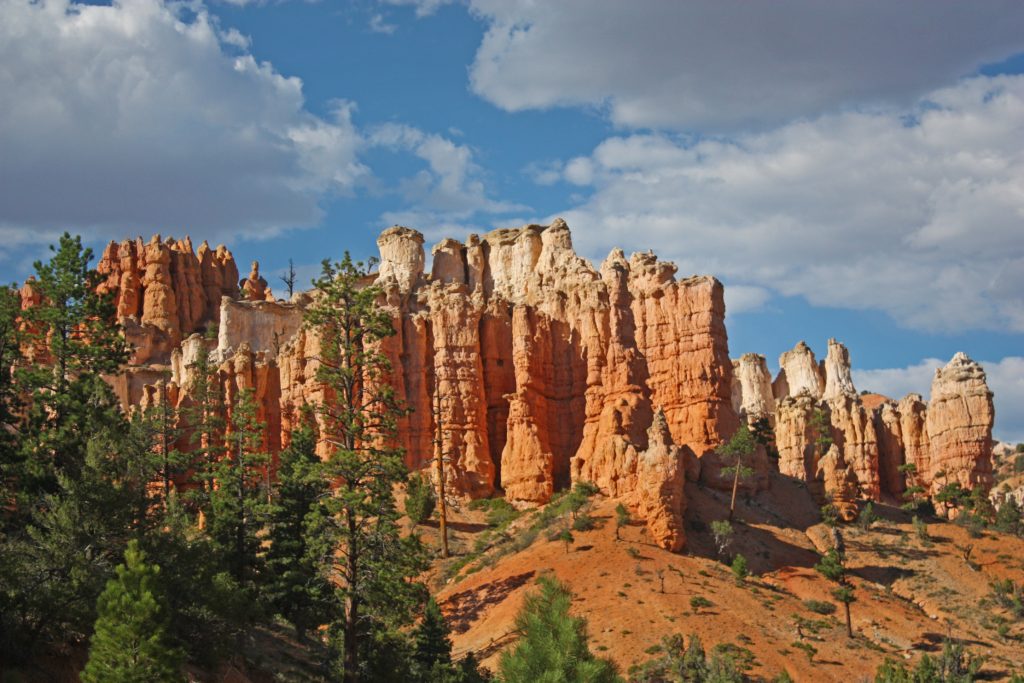 What You Will See at Mossy Cave
The Mossy Cave trail actually has two destinations not very far apart (the whole hike is only about .8 mile round trip). There is, as you might expect a mossy cave and also a waterfall. The trail follows a little river which you will cross twice on good bridges.
After the second bridge the path will fork with the left side going to the Mossy Cave and the right side going to the waterfall. You can actually see the waterfall from this point. When we visited in the fall of 2017 the path to the waterfall was closed because of erosion damage, but we could still see it from the fork in the path.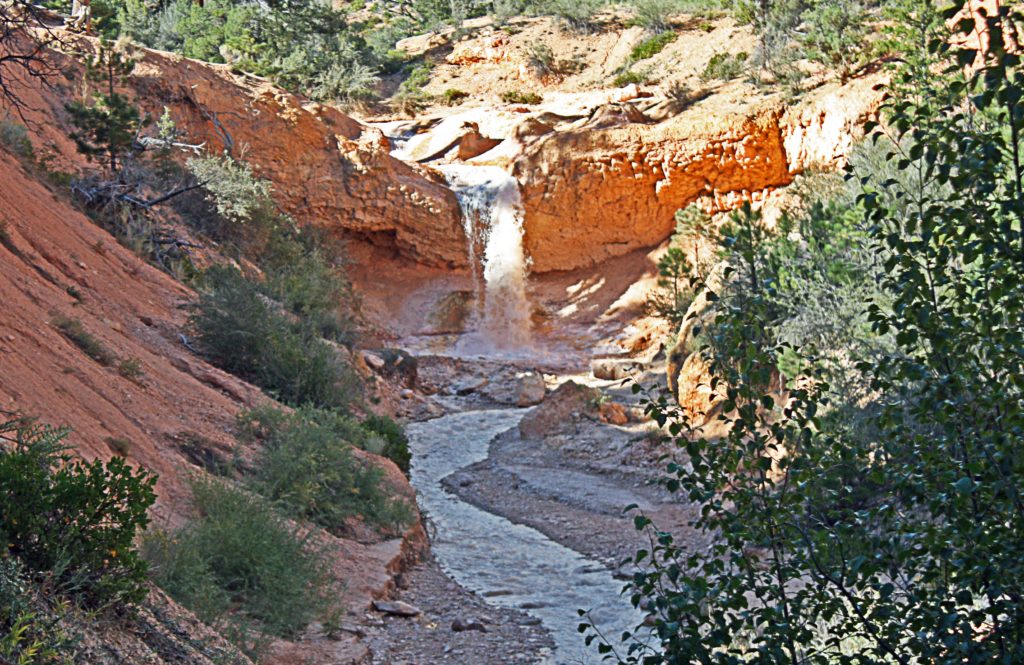 Following the left hand path you will shortly reach Mossy Cave. The cave is mossy because the cliff above it houses a natural spring which seeps down through the rock allowing moss to grow everywhere. This creates a little green oasis in an otherwise desert environment.
Sum Up
The Mossy Cave hike is easy and free, so it is worth doing if you are in the area. We did not go very fast and the whole thing only took us about 40 minutes. There are pit toilets located at the trail head if you need them.