The Queens Garden is a beautiful area of Bryce Canyon National Park. It is a fairly easy hike showcasing sweeping views and towering hoodoos.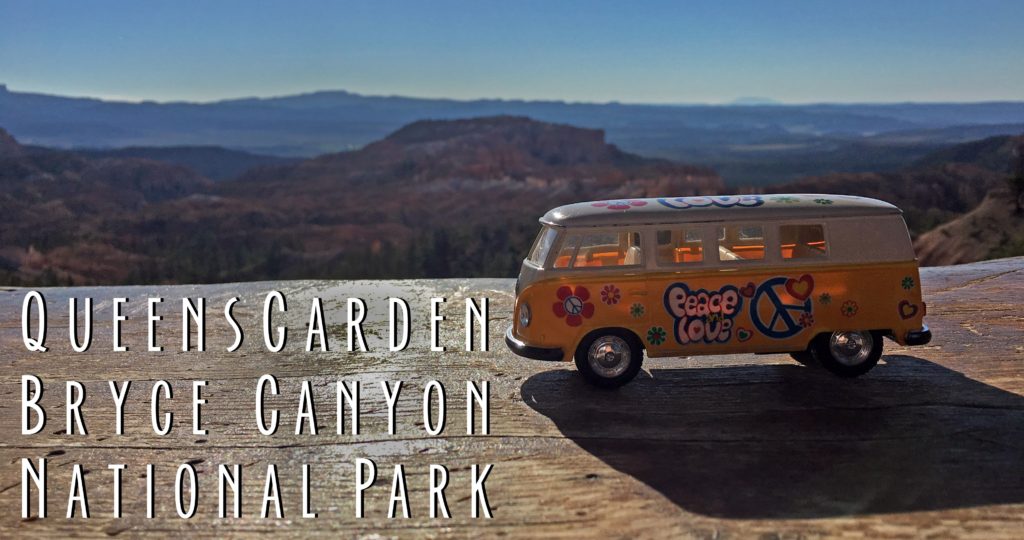 How to Get to the Queens Garden Trail
The Queens Garden Trail begins at Sunrise Point in Bryce Canyon. You can get there either by driving yourself or taking the shuttle. If you are camping at the North Campground you could easily walk to Sunrise Point.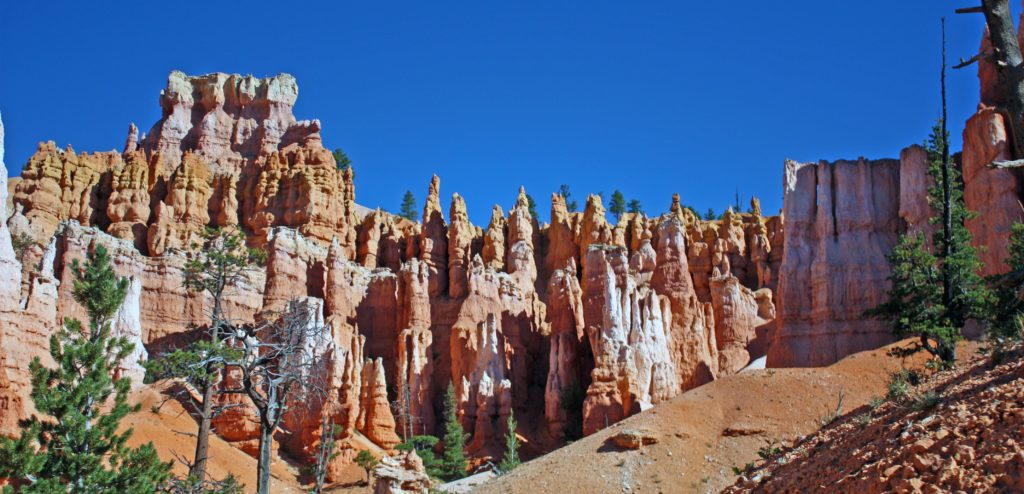 If you are driving in you will drive down the main road until you are past the turnoff for the North Campground. Then take next the left. This will put you on a loop and you will then turn left again onto a smaller oneway loop. This will take you past the general store. You park at the general store, or slightly before the store at the Sunrise Point parking area. From here you will walk a short ways on a paved trail that will give you your first view of the canyon. The trail will split and the left hand path will take you to Queens Garden and the right hand path to Sunrise Point.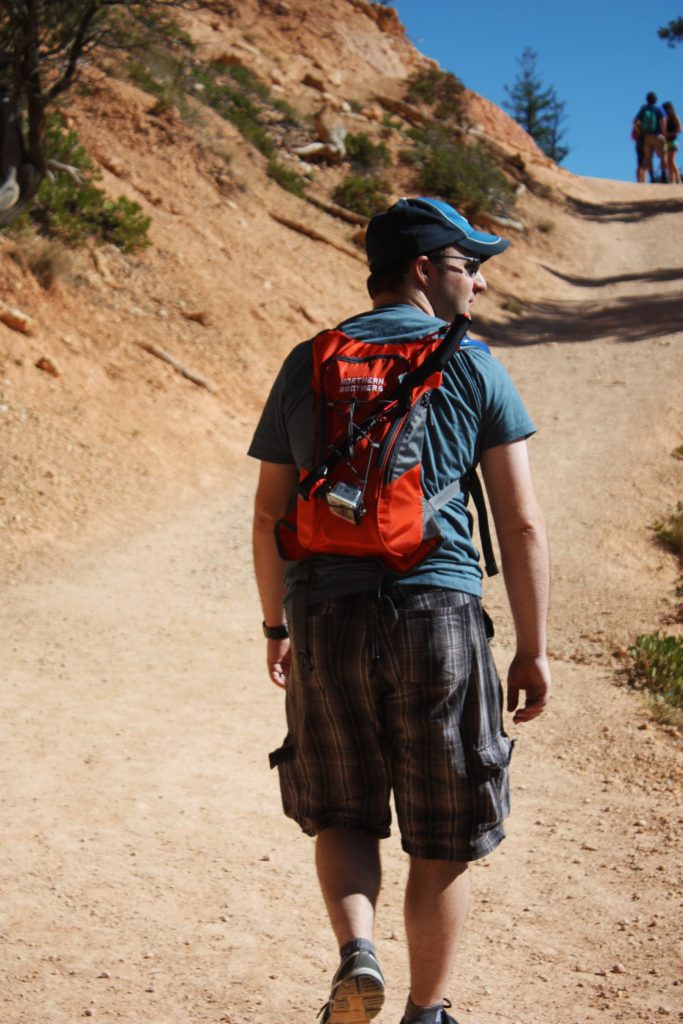 If you are taking the free shuttle service around the park you just need to board the south bound shuttle at the visitor center. Ride the shuttle to the Sunrise Point stop and you will be on the path leading to Queens Garden.
What You Will See on the Queens Garden Trail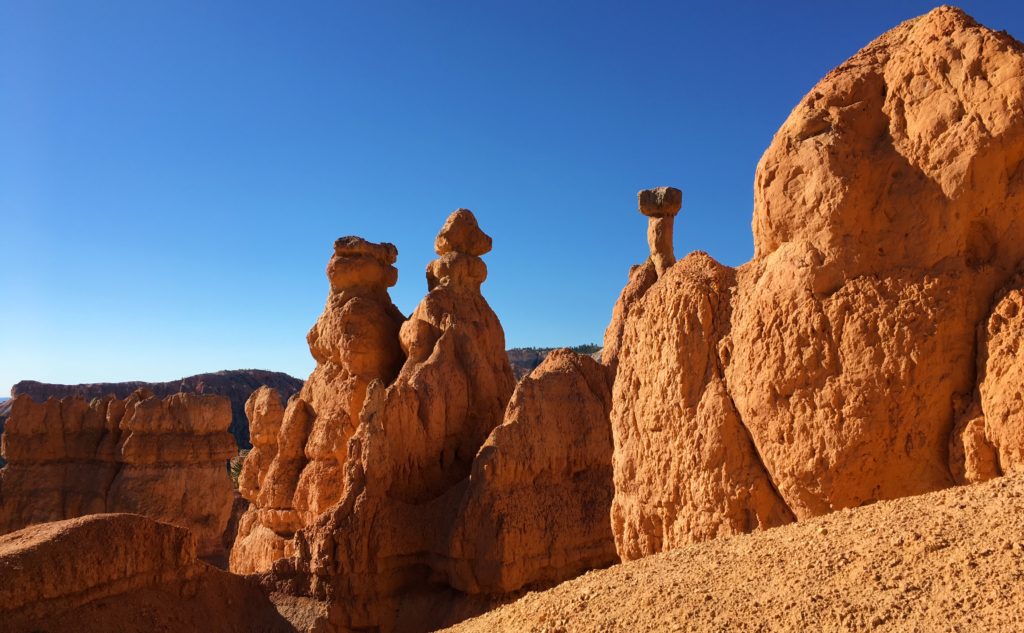 The Queens Garden Trail descends steeply into the canyon taking you past incredible views of the alien landscape that is Bryce Canyon. Eventually it will lead you to the Queen Victoria hoodoo at the bottom of the canyon.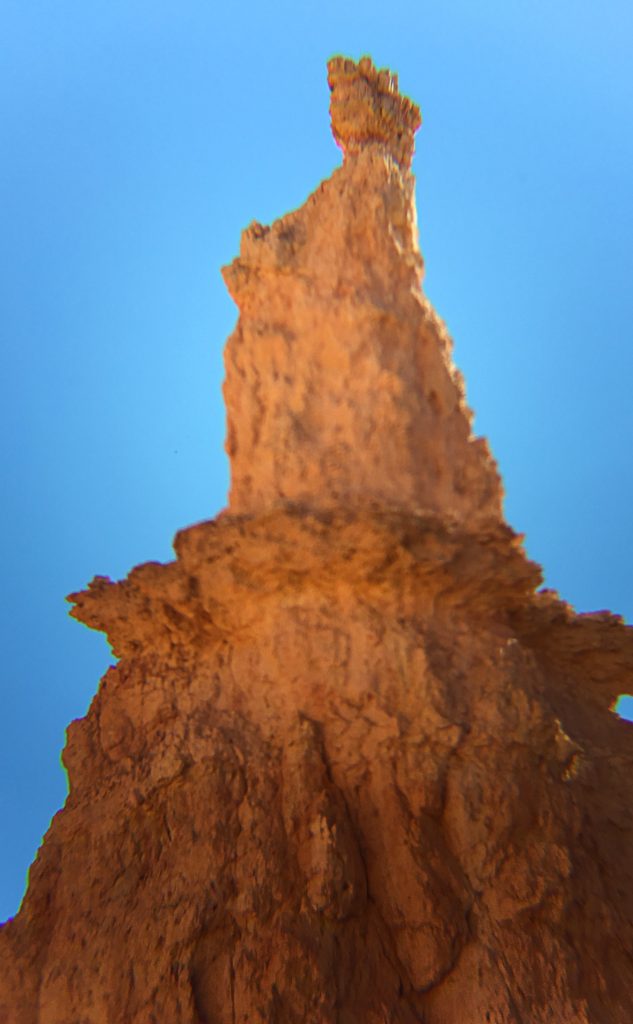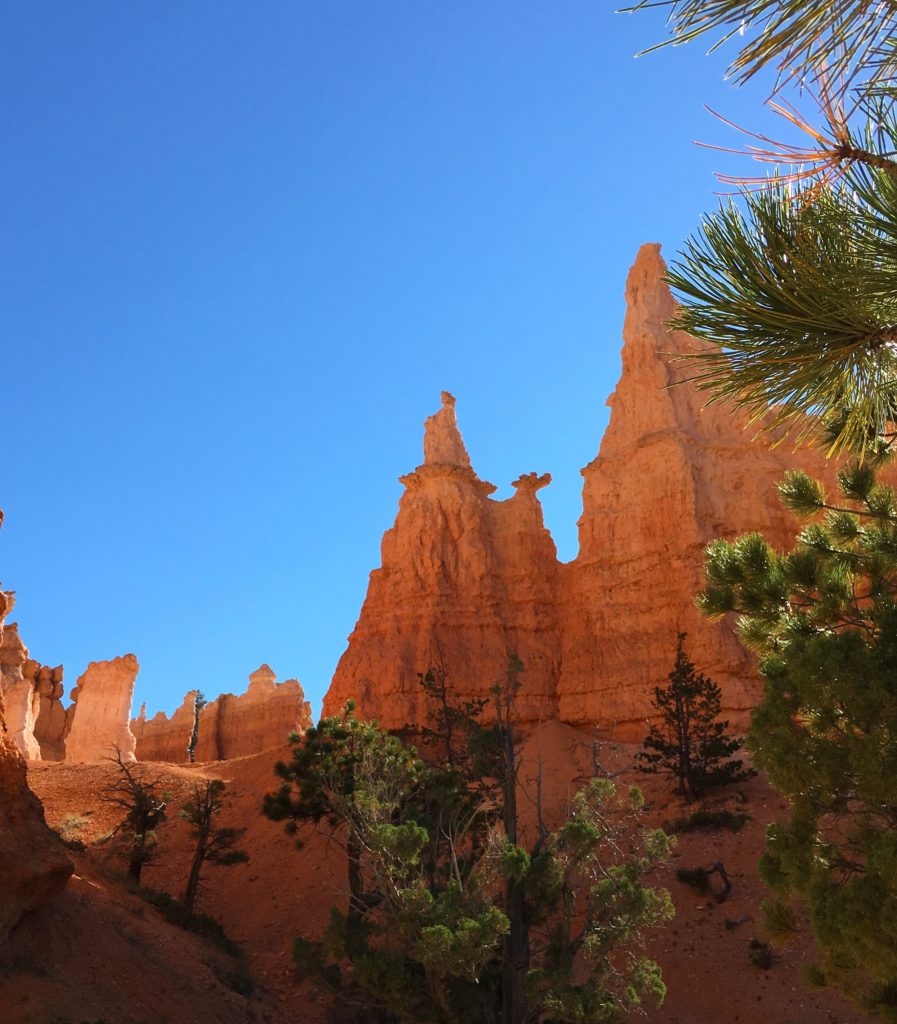 At Queen Victoria you can either turn around and go back to Sunrise Point, or you can continue on across the canyon bottom and come up at Sunset Point. When we hiked we turned around at Queen Victoria. The hike took us about 2 hours and is just under two miles long. We stopped quite a bit to rest and take pictures so you could do it in less time than we did.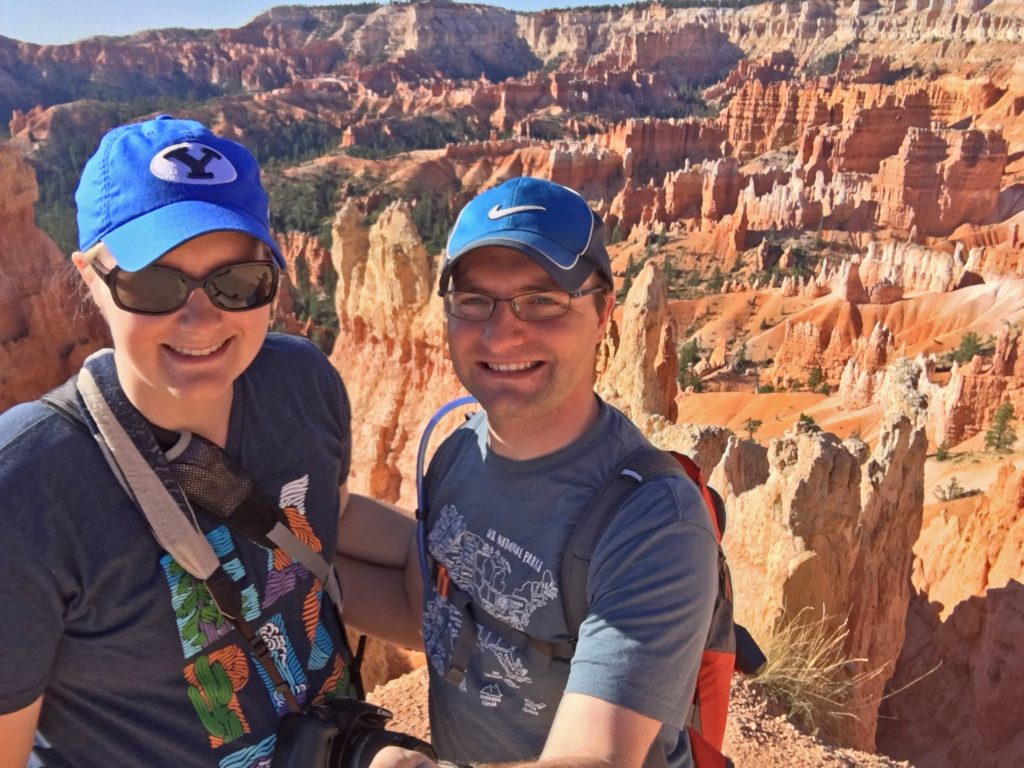 Sum Up
The Queens Garden Trail is a great hike to see what really makes Bryce Canyon unique. It is a bit strenuous in parts but we were able to do it with Meagan 8 months pregnant so it's not too bad. It can get busy though as it is one of the most popular trails in the park. The nearest bathrooms are at the general store.