Bryce Canyon is a beautiful National Park with lots of hikes and activities for everyone. We went to Bryce Canyon as an Anniversary trip/last big trip before Baby. When we went, I was 7 1/2 months pregnant so we opted to do more of the easier activities in Bryce Canyon. But we still had fun! The easiest hike we did and the most accessible was the Rim Trail from Sunrise to Sunset Point.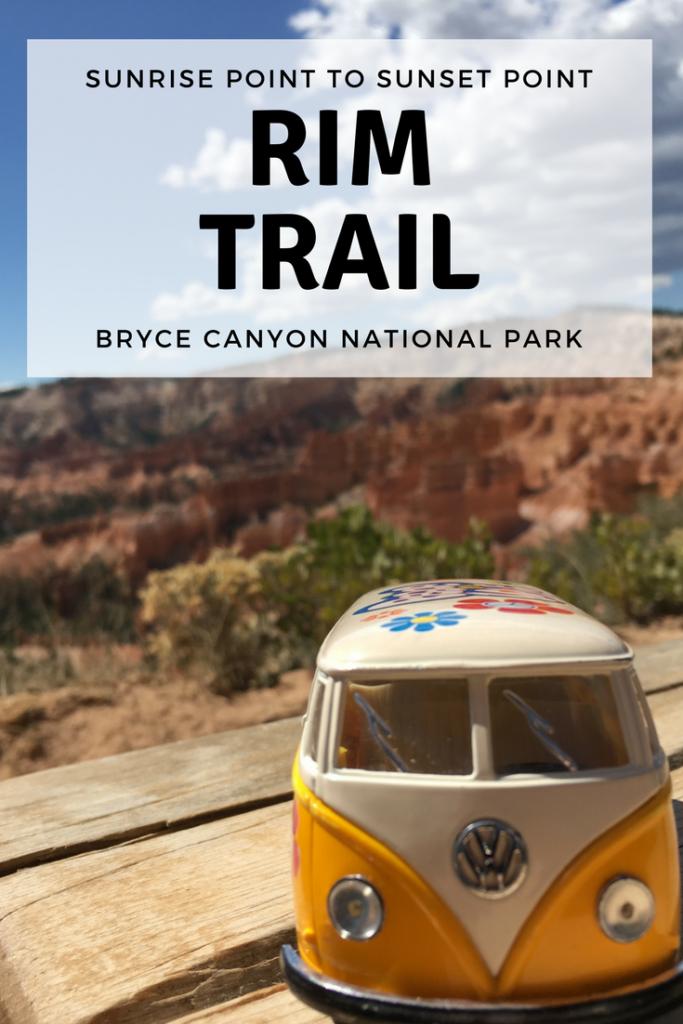 How to Get to the Rim Trail
If you are driving in you will drive down the main road until you are past the turnoff for the North Campground. Then take next the left. This will put you on a loop and you will then turn left again onto a smaller oneway loop. This will take you past the general store. You park at the general store, or slightly before the store at the Sunrise Point parking area. From here you will walk a short ways on a paved trail that will give you your first view of the canyon. The trail will split and the right hand path to Sunrise Point. The left hand path will take you to the Queen's Garden path.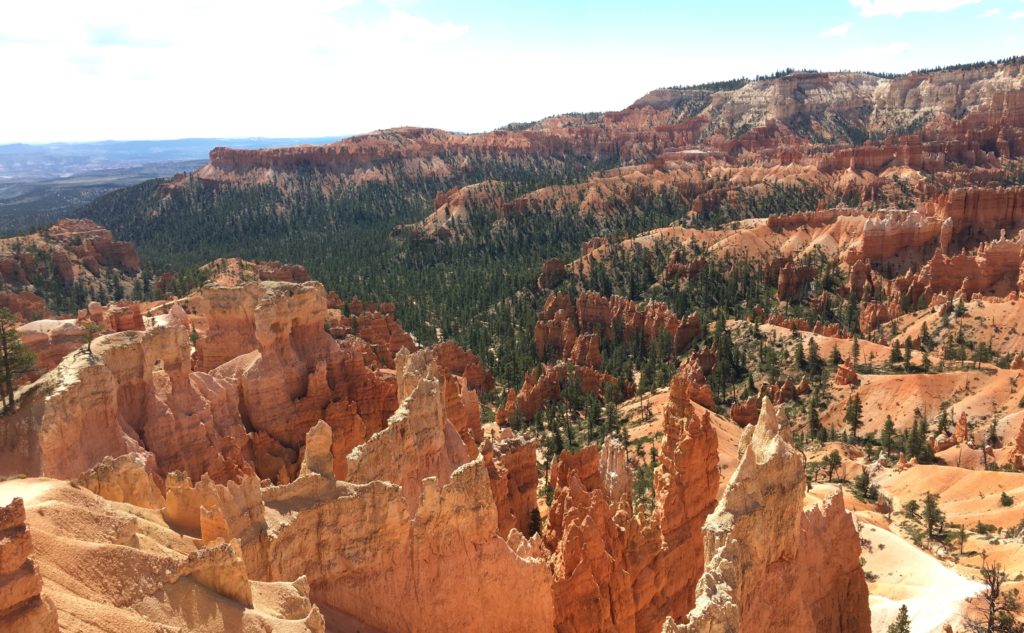 What You Will See on the Rim Trail
As you walk along the paved Rim Trail, you will have magnificent views of the mighty Bryce Canyon. We started at Sunrise Point and had some amazing views. But as we walked along the Rim Trail, we were amazed that at each lookout point Bryce Canyon looked completely different. By the time we got to Sunset Point, it was like we were seeing a completely different canyon!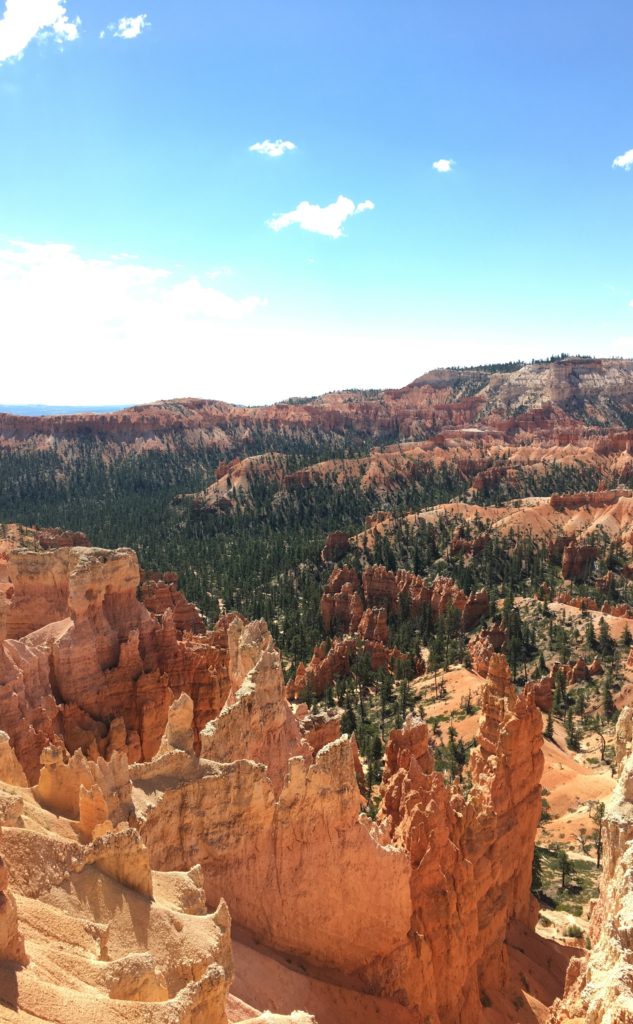 The Rim Trail is 1/2 a mile from Sunrise Point to Sunset Point on a completely paved path making it accessible to wheelchairs and strollers. There are many lookout points along the path with benches on the edge of the canyon rim that offer spectacular views and a place to rest. But, that being said, there isn't a lot of shade near the benches and lookout points.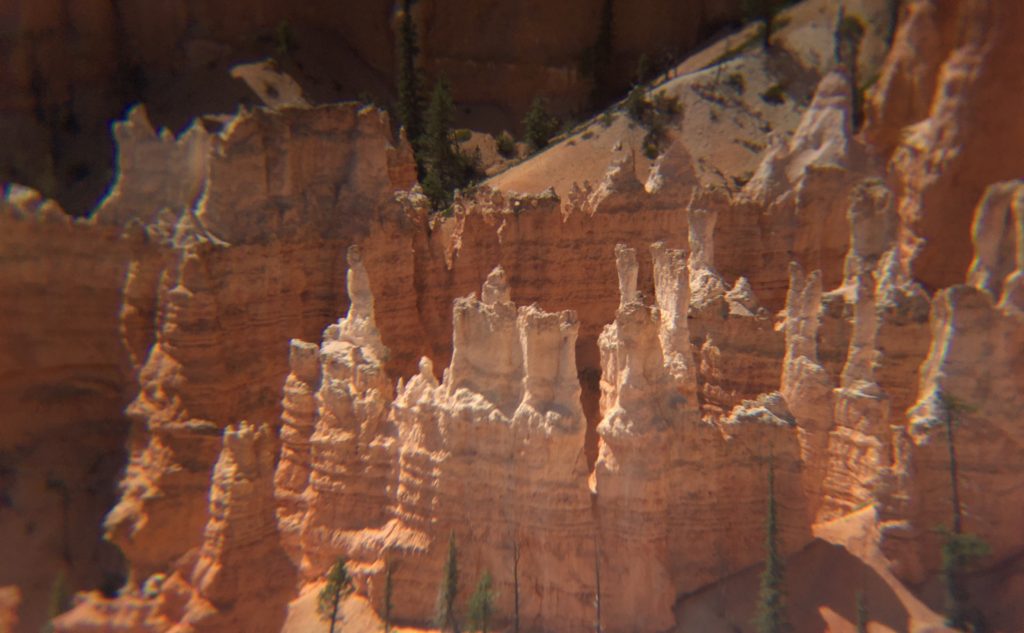 Along the Rim Trail you will also see some wildlife. We were able to see squirrels, chipmunks, all kinds of bugs and quite a few birds. Also from the trail, especially at Sunrise Point and Sunset Point, you will be able to see hikers down in the canyon.
Sum Up:
Hiking (or more like walking) the Rim Trail from Sunrise Point to Sunset Point is a super easy things to do in Bryce Canyon. In fact, it is probably the easiest thing there is do to there! With the trail being only 1/2 mile one way along a completely paved path, this hike is accessible for wheelchairs and strollers and is perfect for anyone.