We are always on the look out for comfy yet stylish clothes to travel in. Last year we were able to come across a great company: Stately Type. They are an awesome family company who produce unique and comfy T-shirts and other apparel.
Who Is Stately Type?
Stately Type is a husband and wife t-shirt company who thrives on unique designs. Each week on their Instagram, they share some of their unique designs that follow a theme. Then their followers get to vote on their favorites. Once the votes are tallied, they print the most popular items that you can then purchase. Our favorite part of the Stately Type company is their new sub-brand: Outdoor Majestic. This part of their overall store focuses on the great outdoors.
Why We Love Stately Type:
Stately Type is a great small business that we have loved supporting! They have very unique designs and we love the collaborative effort they have with their followers on Instagram.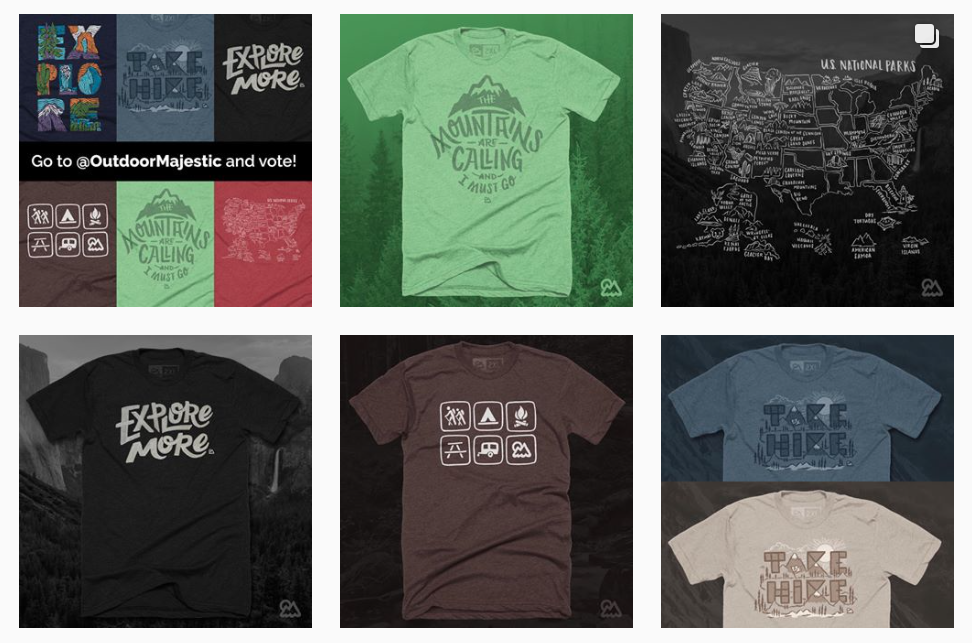 We have purchased shirts from their National Parks collection last year and we have been LOVING wearing these shirts throughout the year. Their shirts are super duper comfy and have lasted amazingly well. We take them on almost every trip we go on and wear them while hiking, touring or simply driving.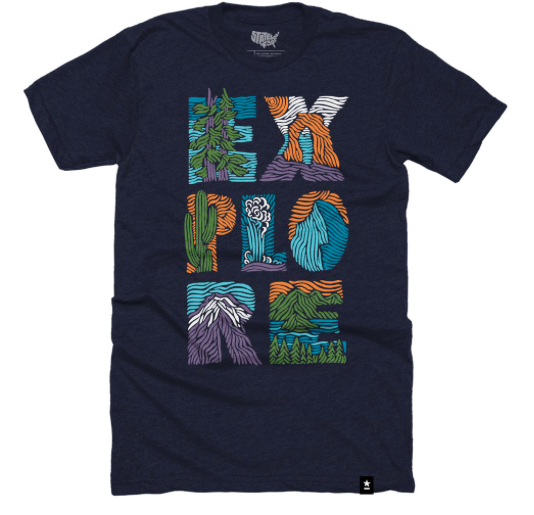 The designs are AMAZING! Every time we wear our shirts we always get plenty of compliments from random people who really like our shirts. They are fun and unique shirts and we look forward to purchasing more shirts from this company in the future!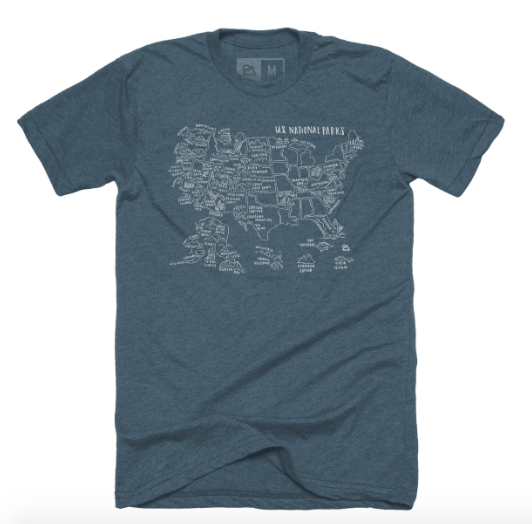 **We purchased these shirts with our own money. This post isn't sponsored. We just wanted to share with you a great product that we love!**