There are a few parts of Hollywood Land that we really enjoyed, but to be quite honest it was not our favorite area of California Adventure which is probably why it is the last one that we are writing about.

Atmosphere in Hollywood Land
The theme of Hollywood Land is suppose to be the Golden Age of Hollywood. I guess it is supposed to be something like a studio backlot during the era of the big studios. Since I have never been on a studio backlot in Hollywood (or anywhere) I can't make a great evaluation at how well they did here.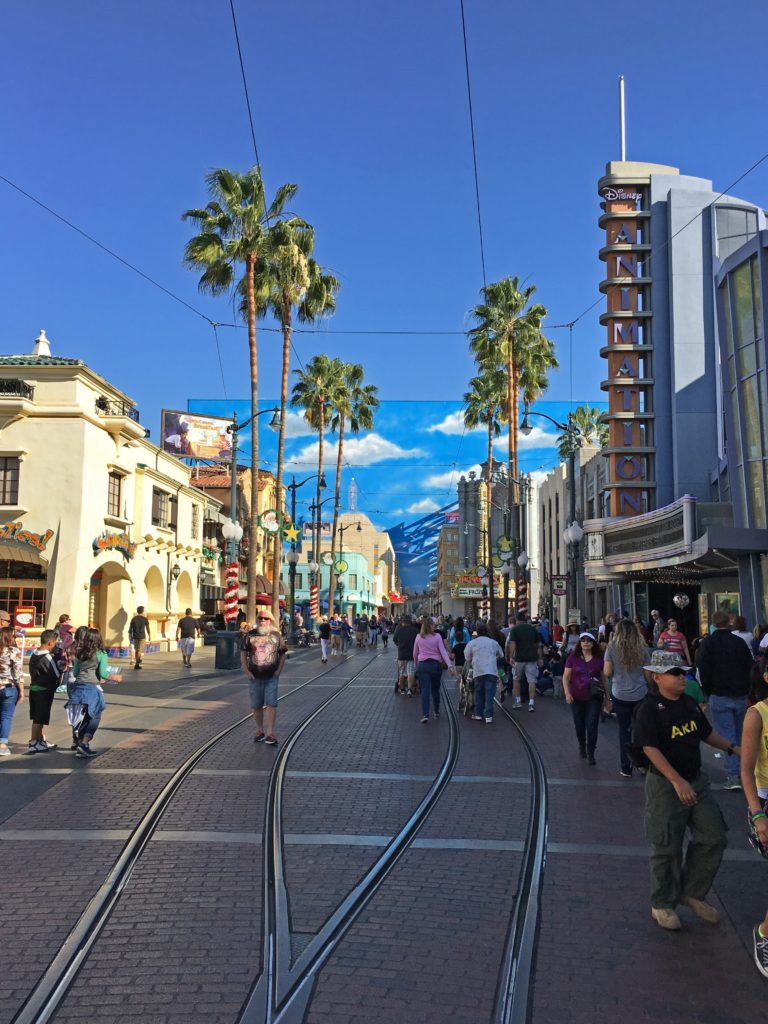 I would imagine that a studio backlot feels busy, with a lot going on, and somewhat of a hodgepodge due to the number of movies being filmed. If that is the case then I would say they got it mostly right. Hollywood Land feels like the area they stuck franchises they weren't sure what to do with. So there is something of a random assortment of activities that each have their own theme, but don't seem to play very well together.
For example this is the only place in the parks to experience anything Marvel related. So there is a police station where you can greet characters like Spiderman or Captain America, but it is unclear why that is there. We visited before the Guardians of the Galaxy ride opened, so maybe this makes more sense now, but it still isn't "Marvel Land" or even New York City, so it probably still feels off.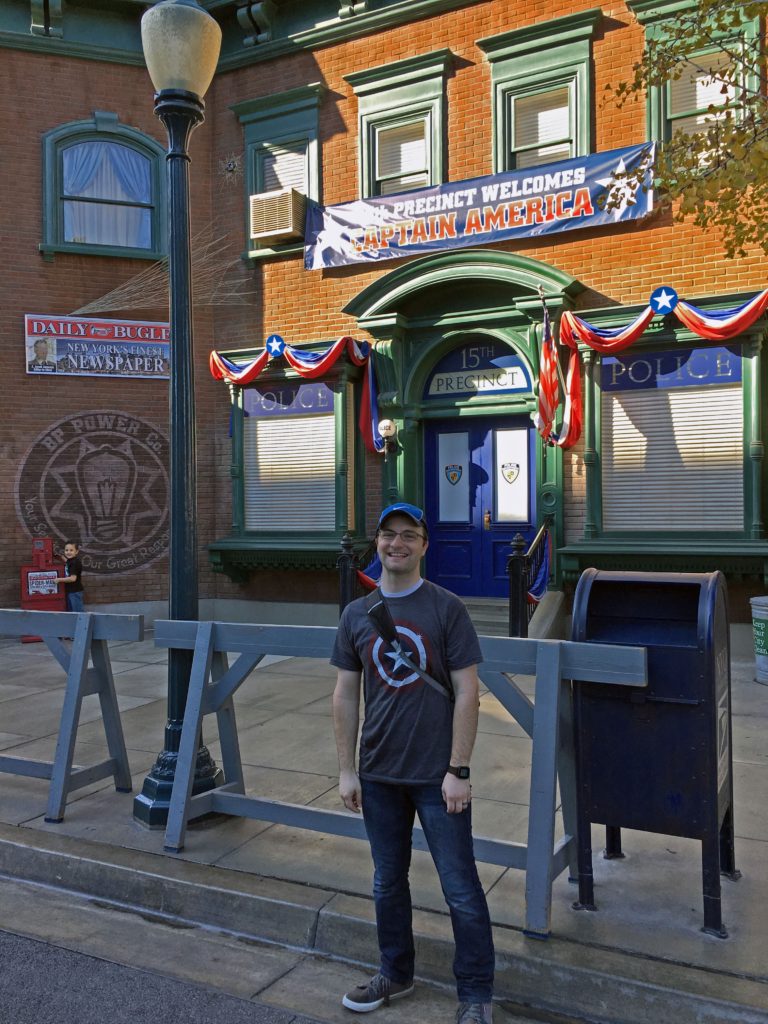 Rides and Attractions in Hollywood Land
Guardians of the Galaxy: Mission Breakout (Formerly Tower of Terror)
When we were there this ride was in its last days as the Tower of Terror, shortly after that it began to be dismantled and reassembled as the Guardians of the Galaxy: Mission Breakout. As I understand the ride mechanics have remained basically the same and only the theme has been altered. Since this is a described as a "big drop" ride, I did not ride it. Meagan did ride it and thought it was fun. I guess if big drops are your thing you will enjoy it.
Both fast passes and rider switch are available at this ride. Rider switch is a service on big rides that children cannot go on, so that one parent can ride and then switch with the other parent while not standing in line all over again.
Monsters Inc. Mike and Sully to the Rescue
We just went from Guardians of the Galaxy to Monsters Inc, you can see what I am saying about the theme here.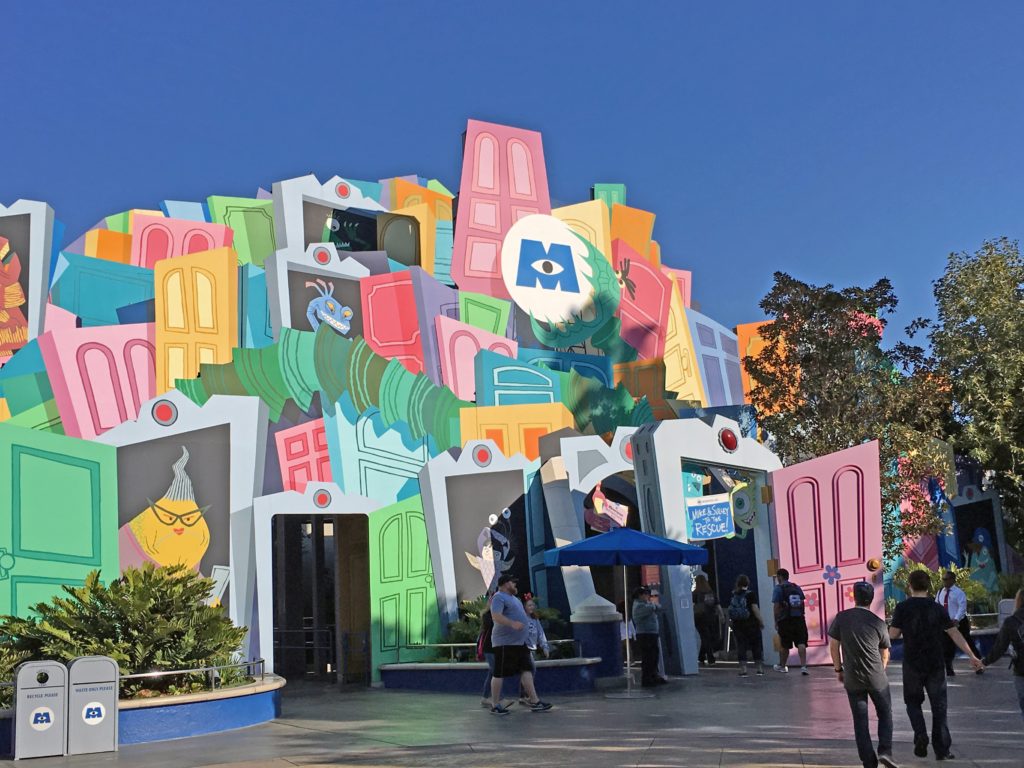 This is a fun ride that anyone can go on. It is a standard slow moving cart ride through a Disney story reminiscent of rides like Peter Pan and Snow White in Disneyland, but more high tech.
Disney Animation
The Disney Animation building features some of my favorite parts of Hollywood Land.
You should definitely go to Turtle Talk With Crush while you are here. Look for the time it will start and then come back a few minutes before. This is a theater experience where Crush appears on screen and interacts with the live audience. It is a lot of fun for adults and kids.
The basement of the Animation building is called the Sorcerer's Workshop, it features several interactive exhibits. Part of it was closed while were there but my favorite part that was open was the Beast's Library.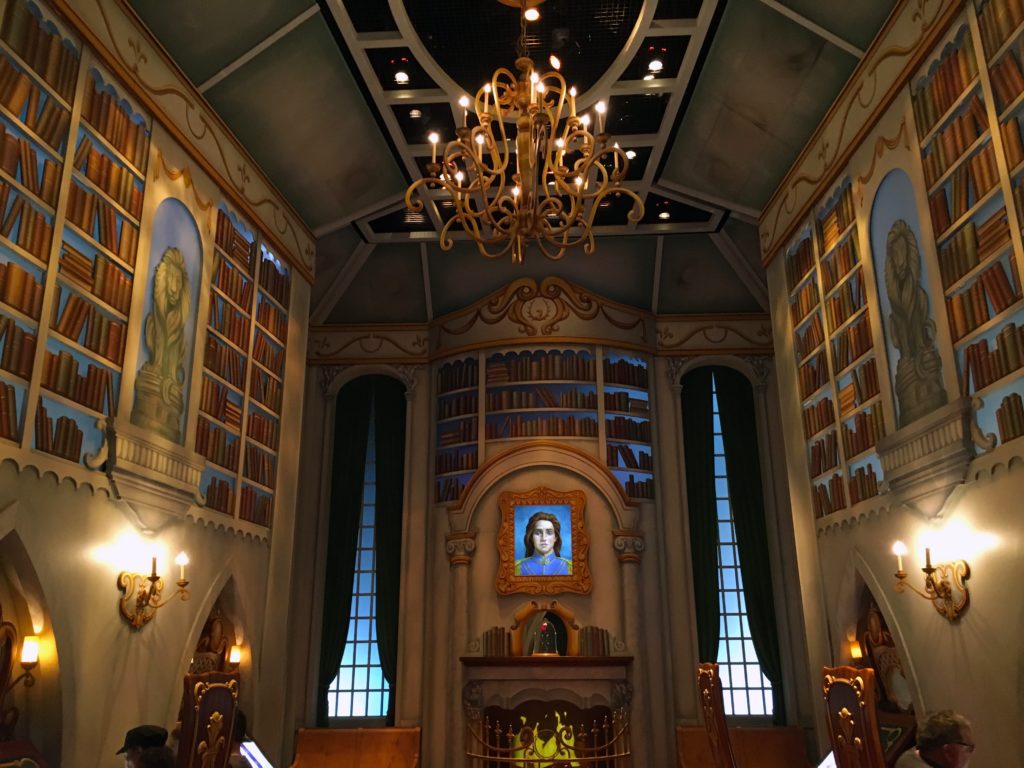 In the Animation Academy upstairs you can learn and practice the basics of drawing. We didn't have time to go through this experience so I can't tell you how good it is, but I'm sure it would be fun.
Frozen – Live
This is a show at the Hyperion Theater in Hollywood Land. This show is so popular that we were unable to go to it. If you really want to go you will have to dedicate some time to staking out the theater before hand. I would say at least 30 minutes to an hour before it starts. From what I can gather it is a live retelling of the Frozen story.
Sum Up
Like I said, it is pretty random assortment of things that make up Hollywood Land. They are fun to do on their own, but fail to form a cohesive theme for the area. In addition to the rides and attractions there are also a number of shops and places to eat. Bathrooms are located inside the Animation building.
If you are planning your vacation to Disneyland and California Adventure go to our affiliate Get Away Today and use promo code: YellowVan to save extra money.