Bath is one of the most romanticized places in all of England. This is largely due to its reported healing waters and Jane Austen's extensive use of Bath as a setting for her books. These aspects continue to draw people to Bath. Locals pay millions of pounds to rent their homes here, celebrities pay millions more to move in, and millions of tourists flock here every year, much to the chagrin of the locals and the celebrities.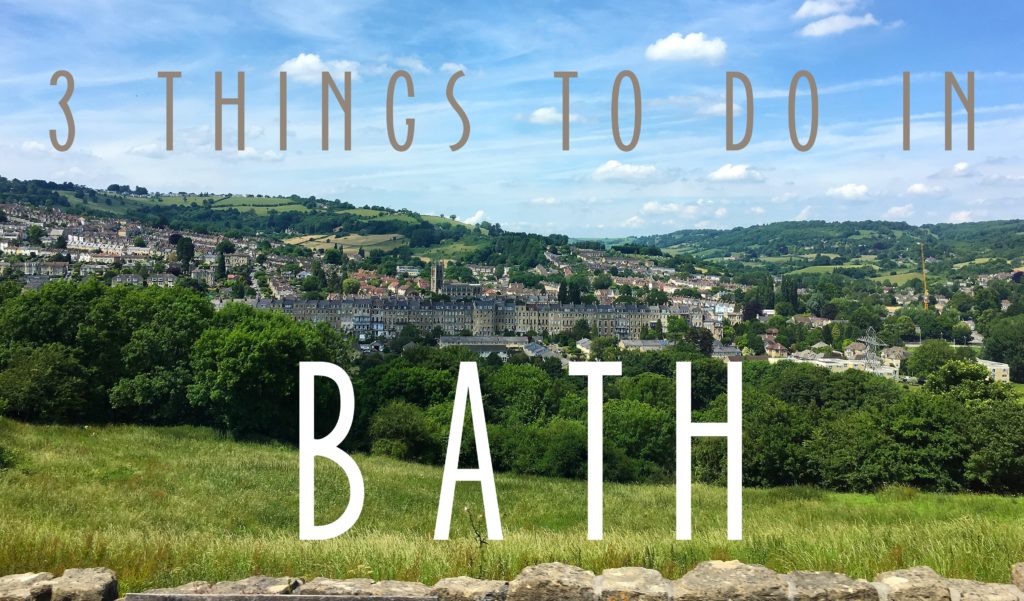 So of course you are going to want to visit Bath while you are England. Many people think you should stay for a couple days, but we only stopped over for a few hours on our way to Stonehenge. If you are like us and have only a limited time, here are three things we recommend doing.
Go to the Roman Baths at Bath
The whole reason that Bath exists is because the Romans thought that the natural hot springs at this spot had supernatural healing properties. So they built an extensive bath complex here to make use of the water. It also served as a temple to Sulis (Athena or Minerva), the goddess who was suppose to have given them the spring. The belief in healing waters at Bath persisted throughout English history and appears to continue today.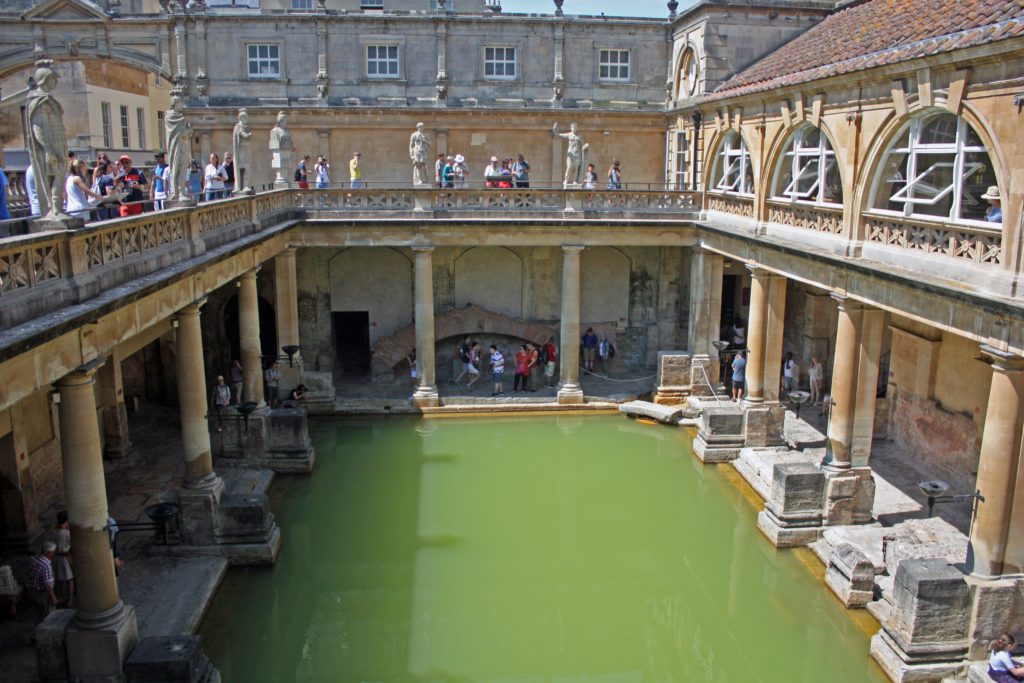 When you arrive at the Roman Baths today you have the opportunity to tour them, which you should do. Many of the baths at Bath have been excavated, although there are also large portions that have not. Once you enter the Roman Baths you will be given an audio tour guide and be able to follow the stops through the rooms to learn all about the use and history of the baths.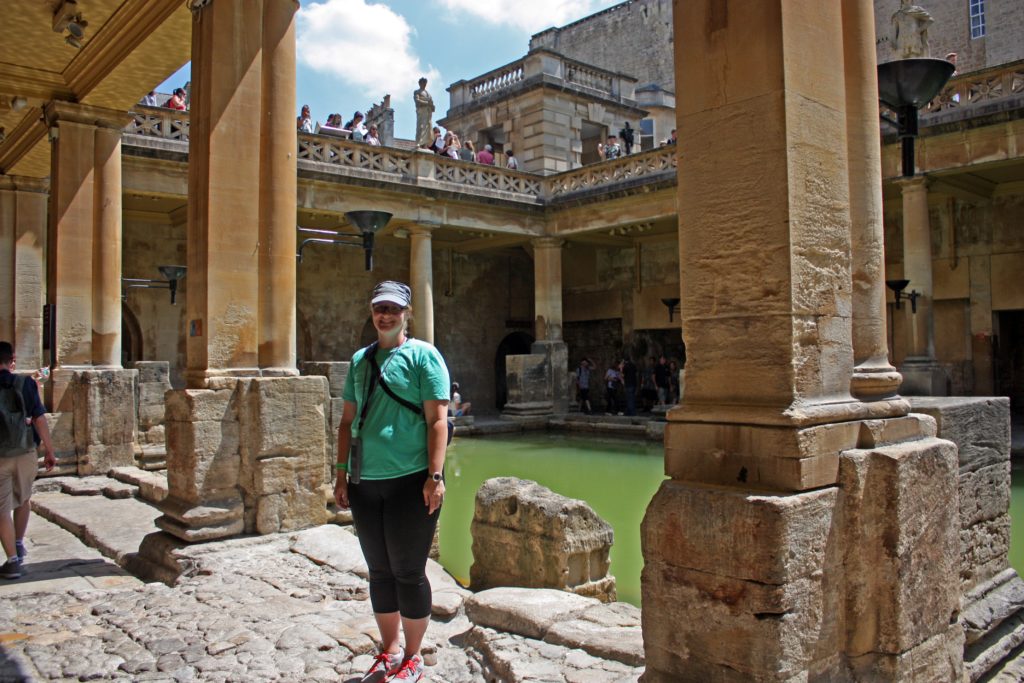 Ticket prices vary depending on the season so check here for current prices. We went as part of a day trip with Golden Tours and so we did not have to buy tickets there and got to wait in the faster line for entrance.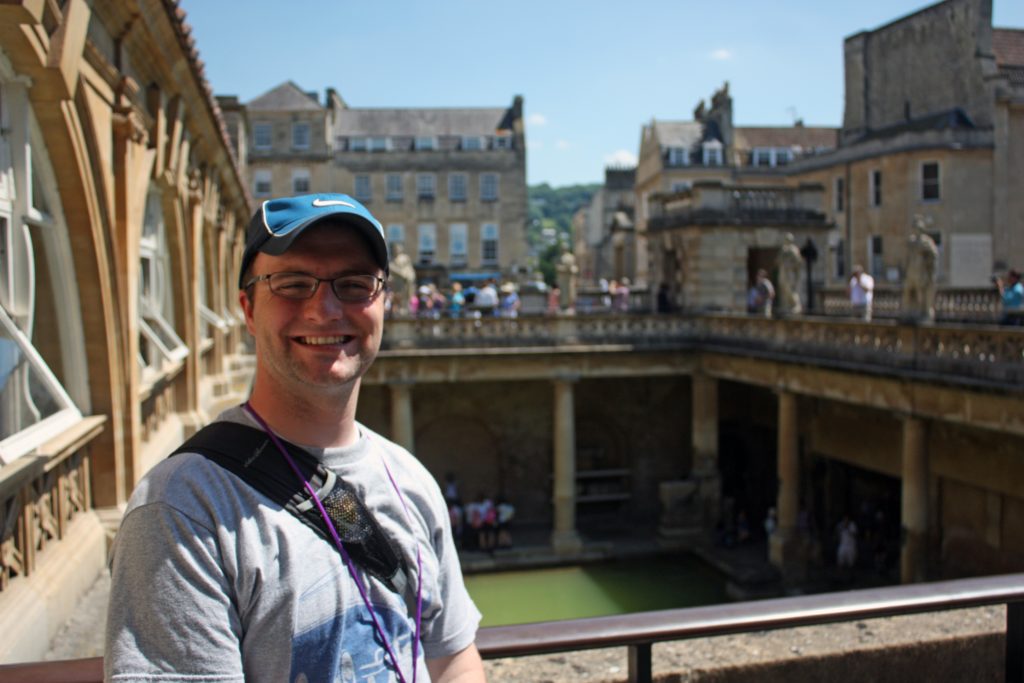 The length of time your tour takes depends on how many of the audio stops you listen to. We only listened to the main ones. And it took us about an hour and a half. We were on very limited time constraints because of our tour group's schedule. At the end of the baths tour you have the opportunity to drink some of the spring water with healing properties.
Parental Note: Some of the video displays in the baths depict people at the time of the Romans in which they did not wear clothes to the baths. Also be aware that the is a children's set of audio stops that kids may find more enjoyable to listen to. You just have to enter different numbers on the audio guide.
Visit the Circus at Bath
Known as the Circus, or Authors' Circus, or Authors' Circle, this a circular street in Bath just a few blocks north of the Roman Baths. It is famous for two reasons, first it is a prime example of the architectural style that Bath is famous for, the curved town homes form an iconic sight.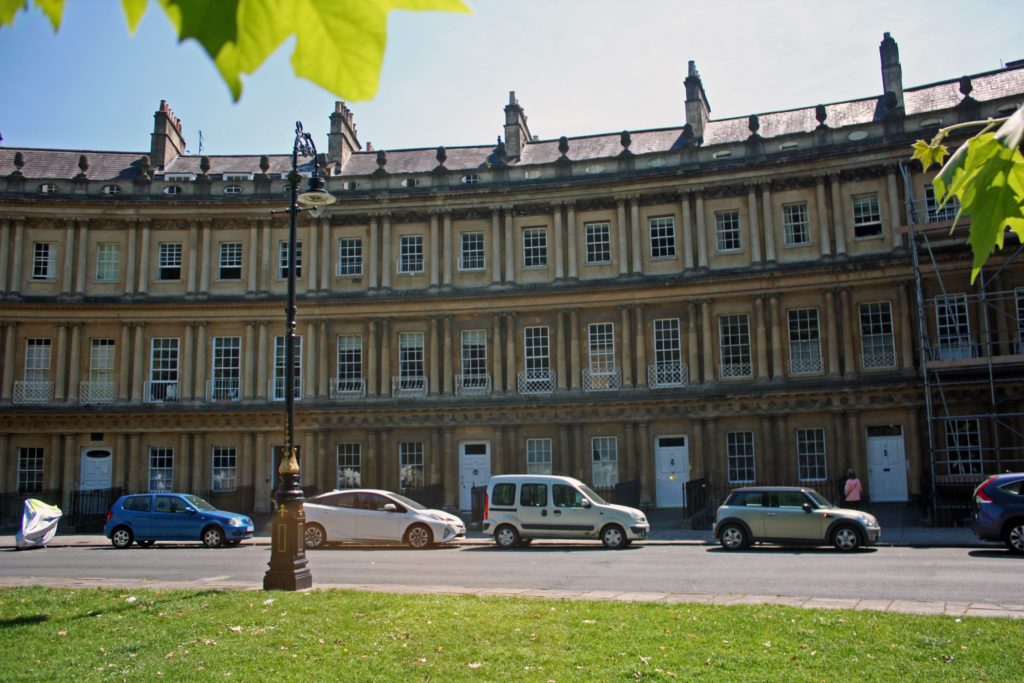 The second reason is that many famous authors made their home at the circus, including Jane Austen who has a museum between here and the Baths.
Tour Buses are not suppose to stop at the Circus, because it makes the rich residents mad. However our tour guide wasn't much for the rules and she took us there anyway. Apparently she is known to the Bath Police. If you aren't in a tour group you can just walk up to the Circus on your own and it shouldn't be a problem.
Eat a Cornish Pastie
If you aren't going to Cornwall, which we unfortunately could not on this trip, Bath is suppose to be the most authentic place to get a Cornish Pastie. These are pastries in a half circle filled with meat and potatoes. They are one of England's few culinary delights, so while you are in Bath you have to get one.
Even if you are pressed for time there is a shop directly across the square from the Roman Baths where you can get one on your way out. They are one of my favorite things I ate on the entire trip so I highly recommend them.
Sum Up
Bath is one of the most famous places in all of England. It gets overrun with tourists everyday, which makes the locals angry. Because of this restrictions on tourists are being put in place, and you may not always have a chance to visit, so I say go while you can. It has some of the best preserved Roman Baths in the world, they were even better then Ephesus.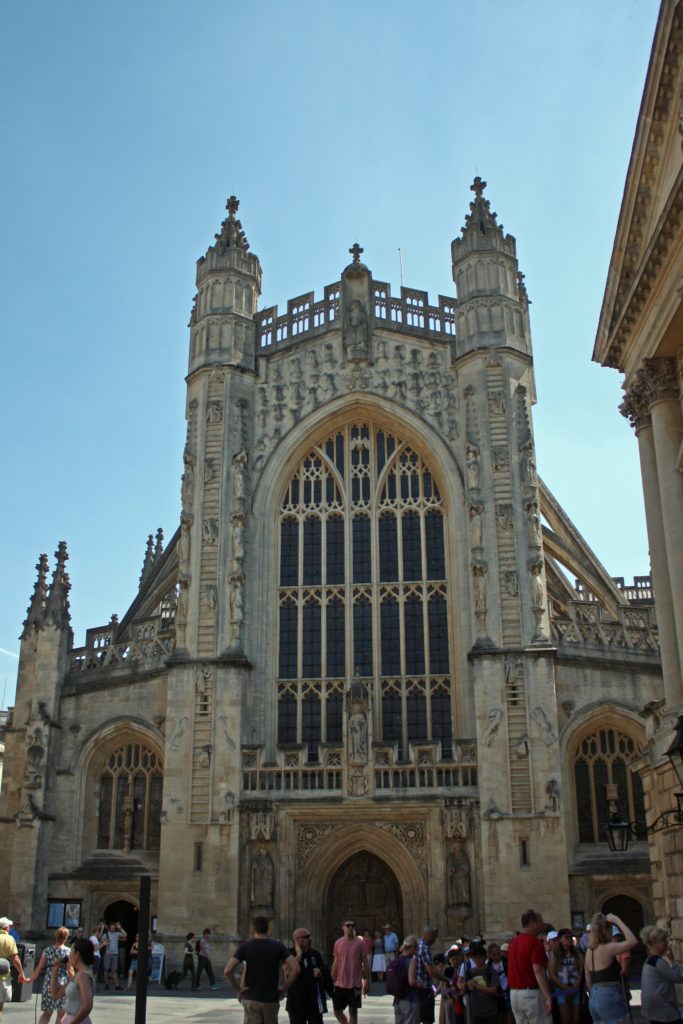 If you have some extra time after these three things you can visit the Bath Abbey near the Roman Baths, and get some gelato from The Real Italian Ice Cream on York Street.