Piccadilly Circus is known as London's Times Square. Even though I've never been to Times Square, Piccadilly Circus really reminded me of what I've seen of Times Square. With lots of shopping, large billboards and street performers Piccadilly Circus is a unique London experience.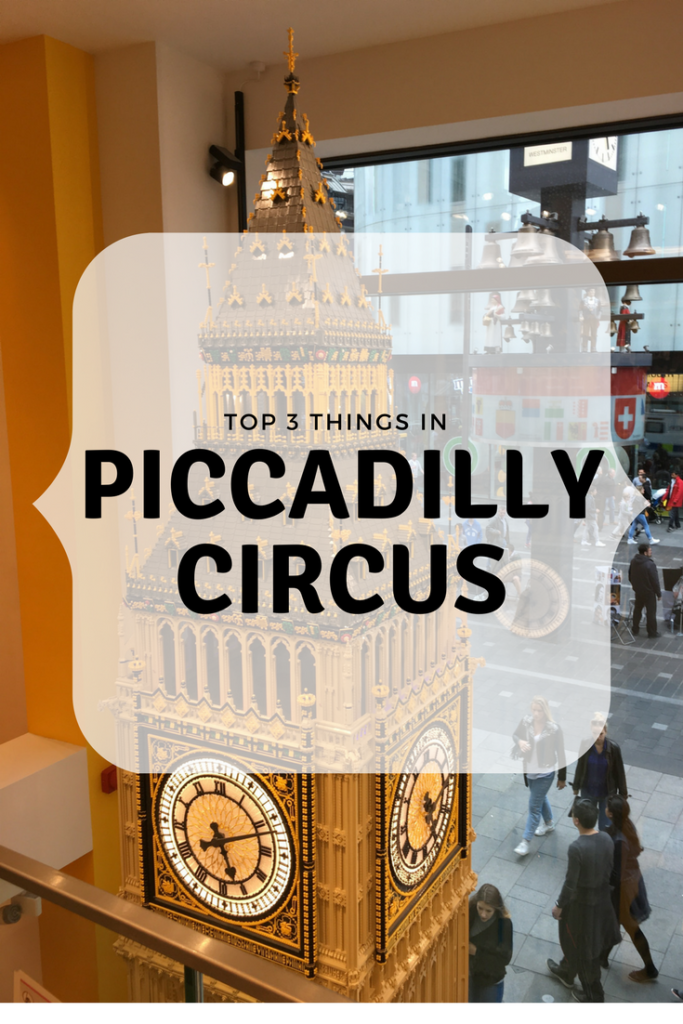 Getting to Piccadilly Circus:
The easiest way to get to Piccadilly Circus is to take the Tube right to the Piccadilly Circus stop. It will drop you right in the middle of the Piccadilly Circus area. From there it is fairly easy to walk to whatever restaurant, theatre or store you'd like to go to. Leicester Square is also a close Tube stop.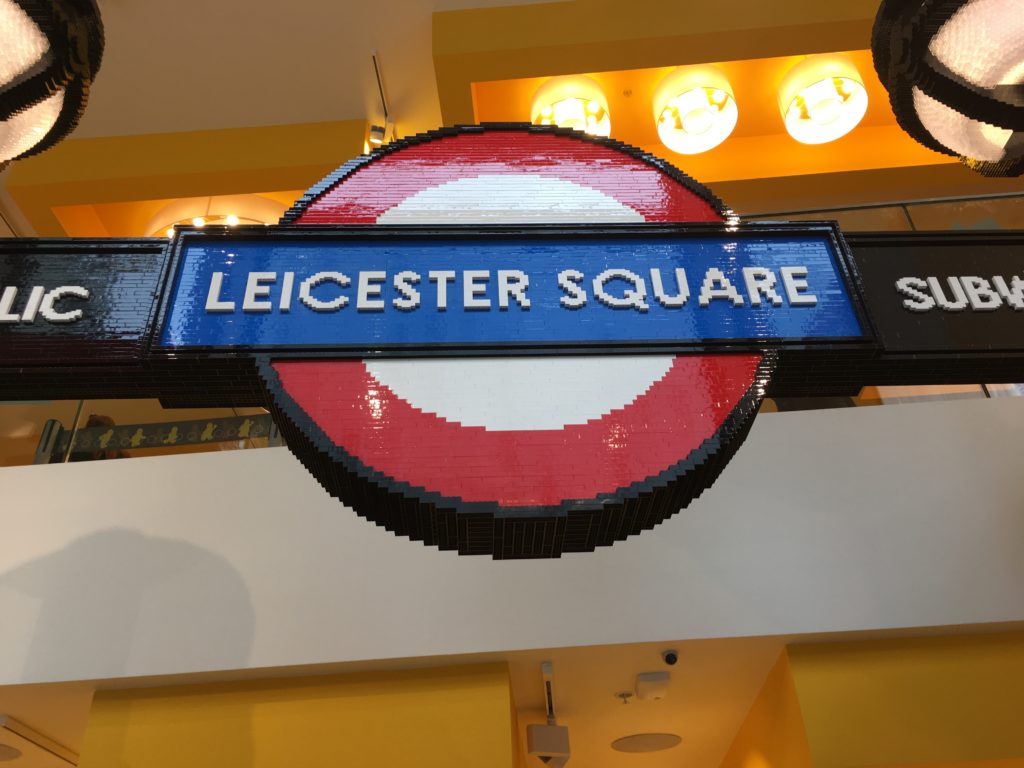 Top 3 Things To Do In Piccadilly Circus:
See a West End Show
Most people can make time in their stay in London to see a show on the West End which is in the Piccadilly Circus area. We were lucky enough to see Harry Potter and the Cursed Child. (Which we loved it!) While in London, we also considered going to see Matilda, Wicked or The Lion King. There are always multiple shows going on and you can always get tickets to something. If you ride the Tube at all you are sure to see advertisements for various shows that are going on.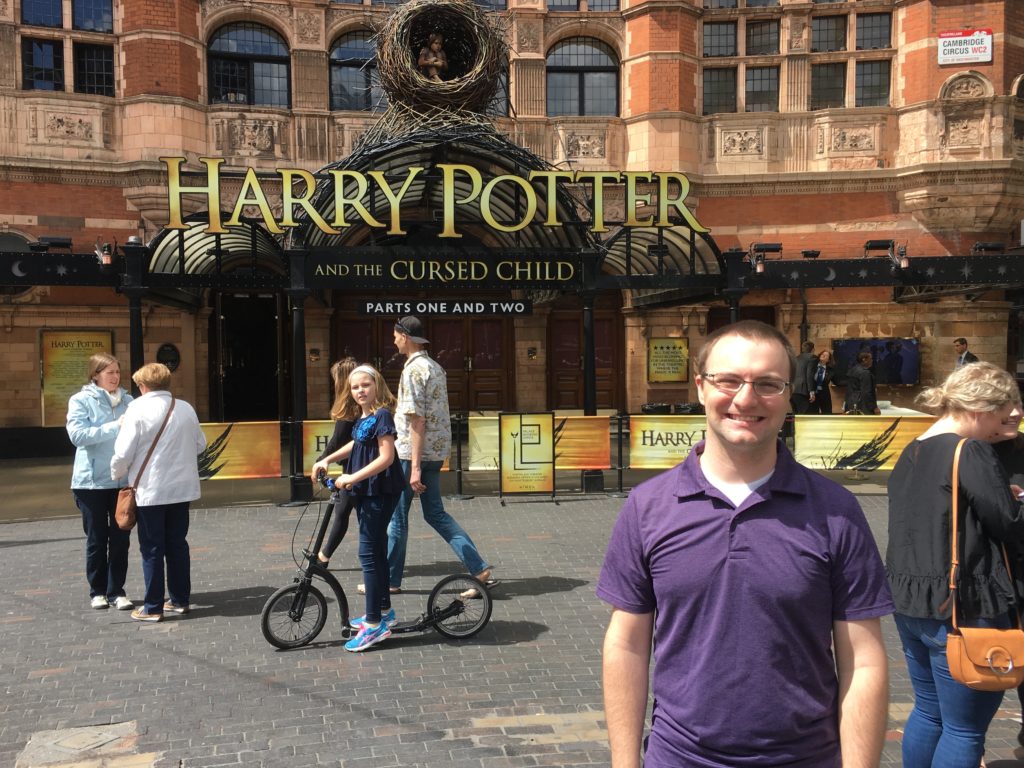 Go to the Lego Store
While there are lots of Lego stores all over the United States (and probably throughout the world), the Lego Store in Piccadilly Circus is amazing. We spent so much time there just looking at all of the amazing London landmarks and architecture that was re-created with Legos. It was a pretty neat experience.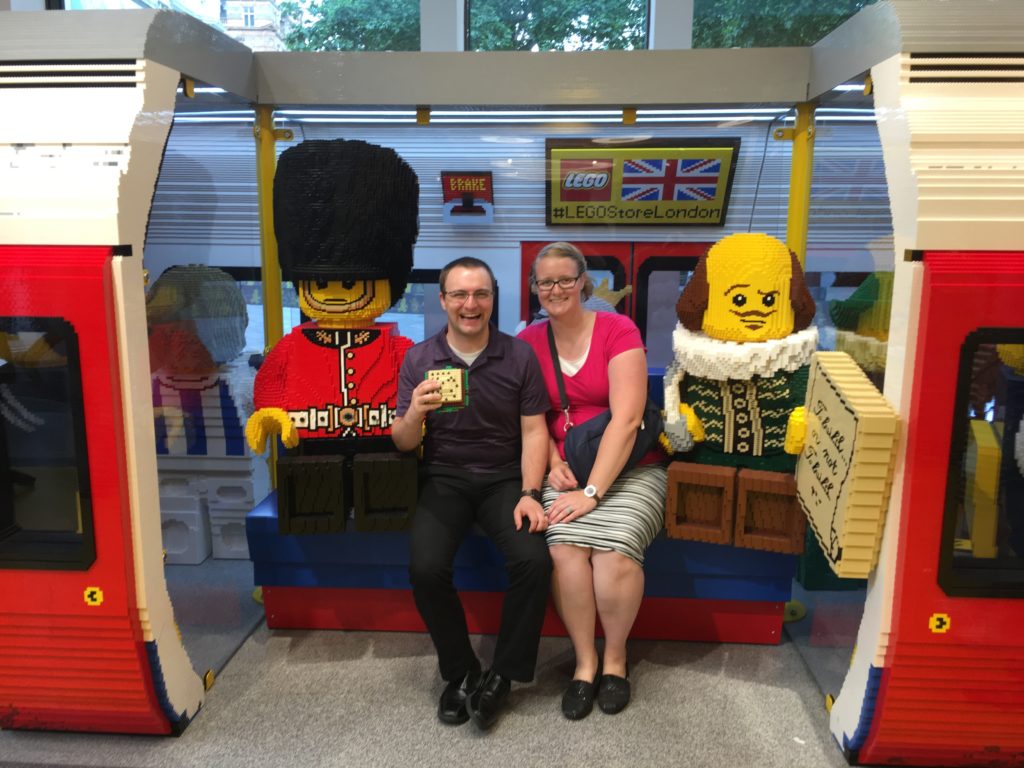 Go to M&M World
We had some time to kill in Piccadilly Circus in between the Harry Potter shows we were seeing so we wandered into M&M World. It was pretty neat. You walk into the store and are hit with the smell of chocolate. With 3 levels of everything M&M related, you are sure to find some kind of souvenir or gift for a loved one. There are also lots of photo ops within the store that make for fun pictures and memories.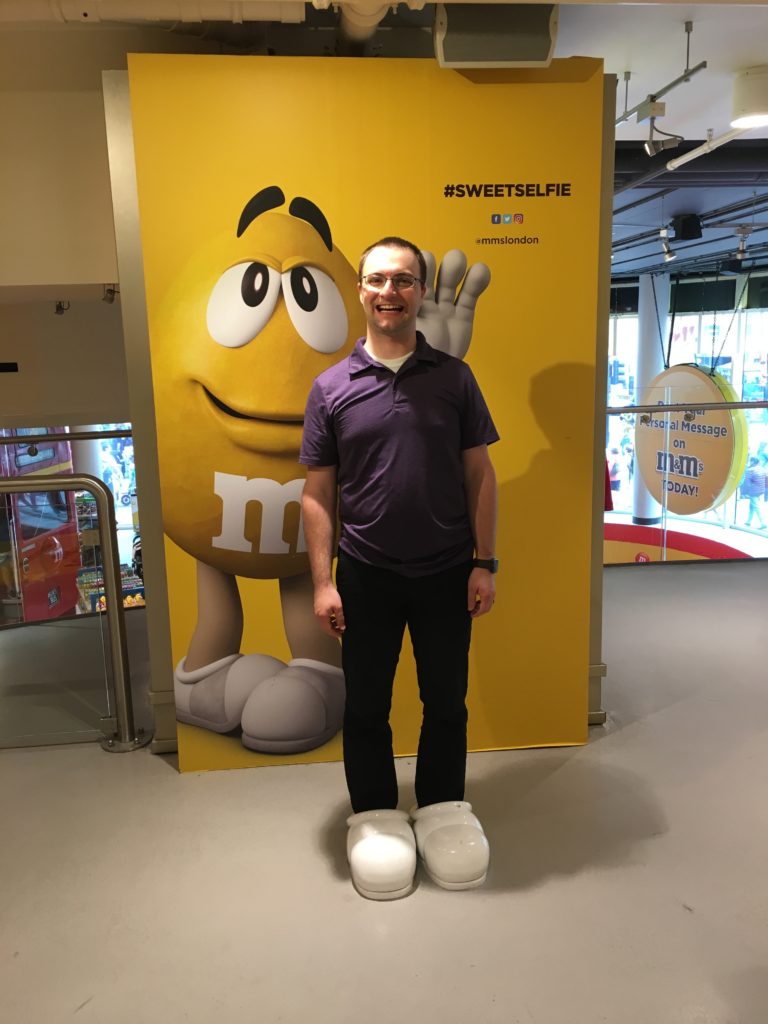 Sum Up:
If you're planning on seeing a West End show, making a stop to Piccadilly Circus is a great idea. There are lots of restaurants and shops to keep you entertained before or after your show. It is super easy to get to since Piccadilly Circus is a stop on the Tube. If you're looking for something that is a little less historic and a little more unique to London, Piccadilly Circus should definitely be a stop on your itinerary.