As much as we love traveling, one of my favorite parts of any trip is coming home and being able to sleep in my own bed 🙂 While we do travel a lot, we still want our home to reflect our love of traveling and want it to inspire us to travel to new places.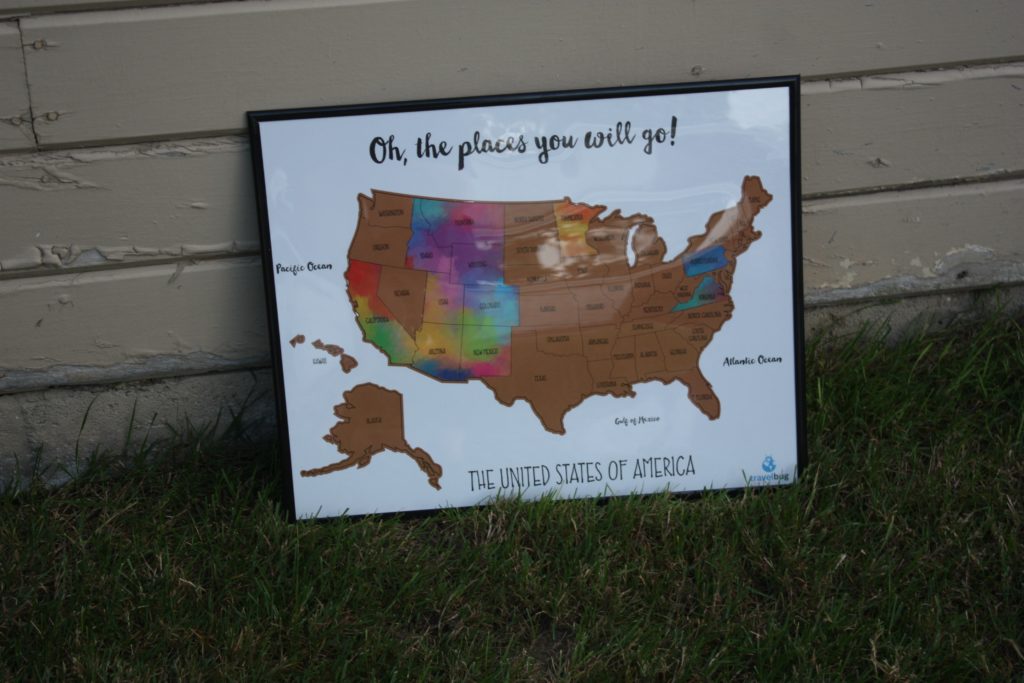 For a while I have been looking for a scratch off travel map as a way to show where we have been and to give us a visual of where we still want to go in the world. But most scratch off maps that I have seen are not in my style, are quite expensive or are not very high quality.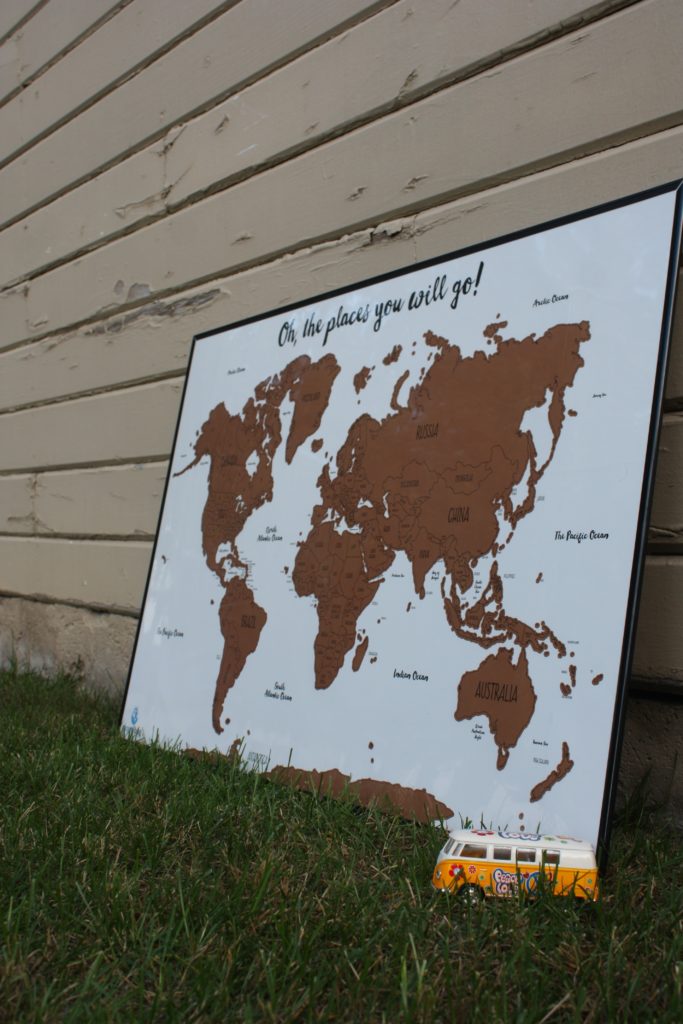 As I was searching the internet for exactly what I wanted, I came across Gene from Travelbug. Travelbug produces beautiful scratch off maps. The fonts are beautiful and modern; the map underneath the scratch off portion is a beautiful watercolor.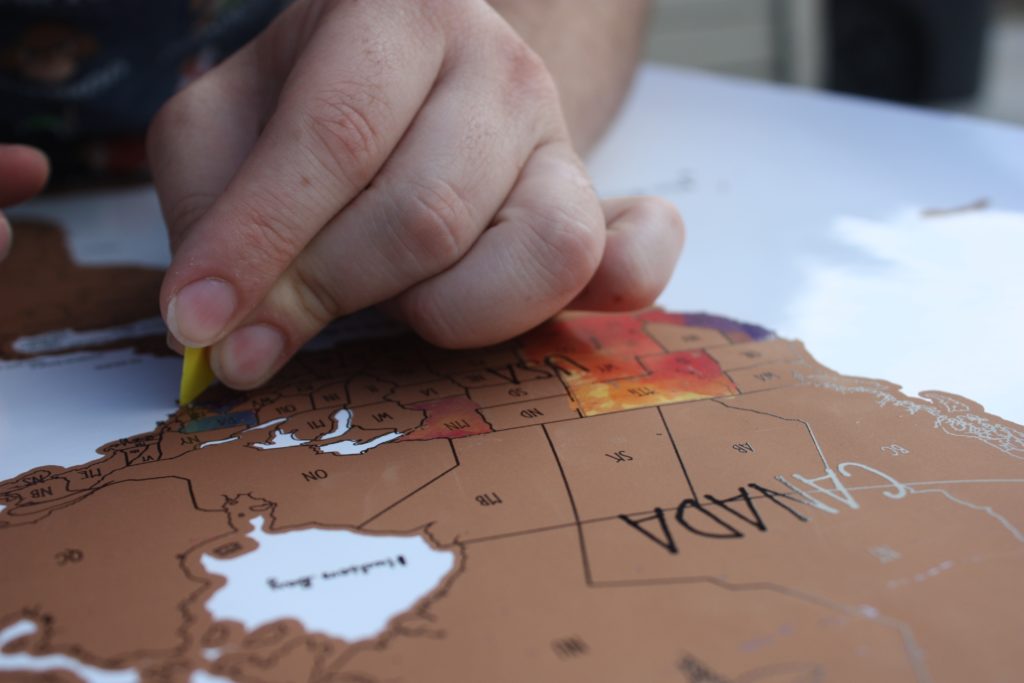 I contacted Travelbug and they were willing to send us some maps to review. We received the world map as well as the United States map.
What You Get:
We received our maps very quickly. The original estimate was 7-10 days for shipping and we ended up getting them in about 2. They came safely in poster tubes so they didn't get squashed while traveling through the mail. Inside the package came a map rolled up with a protective paper as well as a small plastic pick to scratch off the map.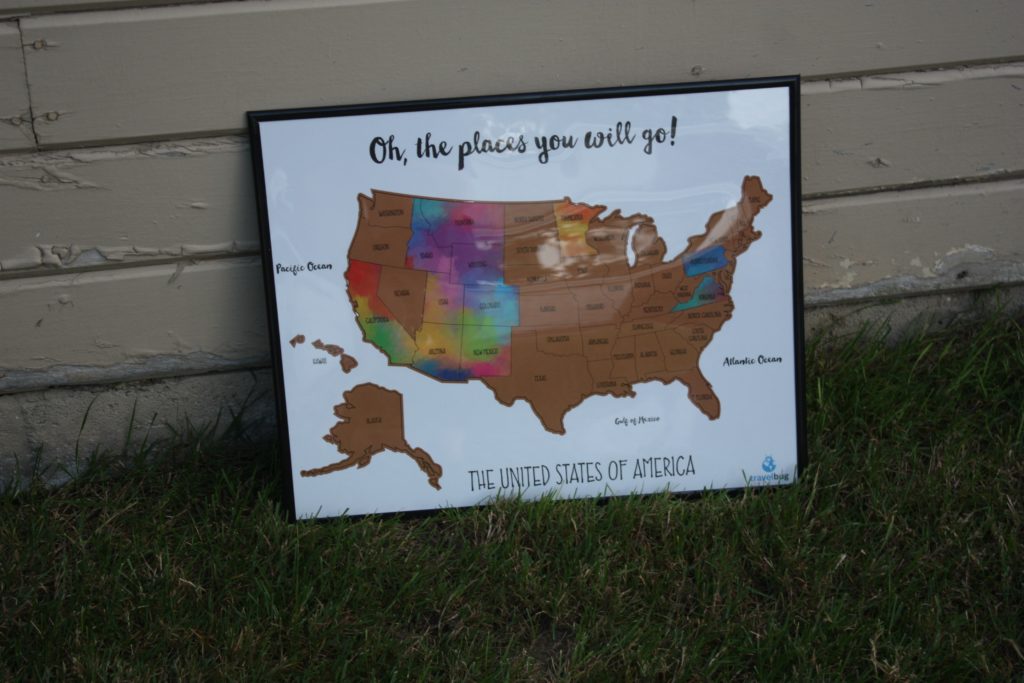 How We Prepped:
Because the maps were rolled up when we got them, the first thing we had to do was get them flattened out. We bought two basic poster frames (similar here and here) and framed the maps. We kept them in the frames for about 2 weeks to make sure they were nice and flat when it was time to scratch them off.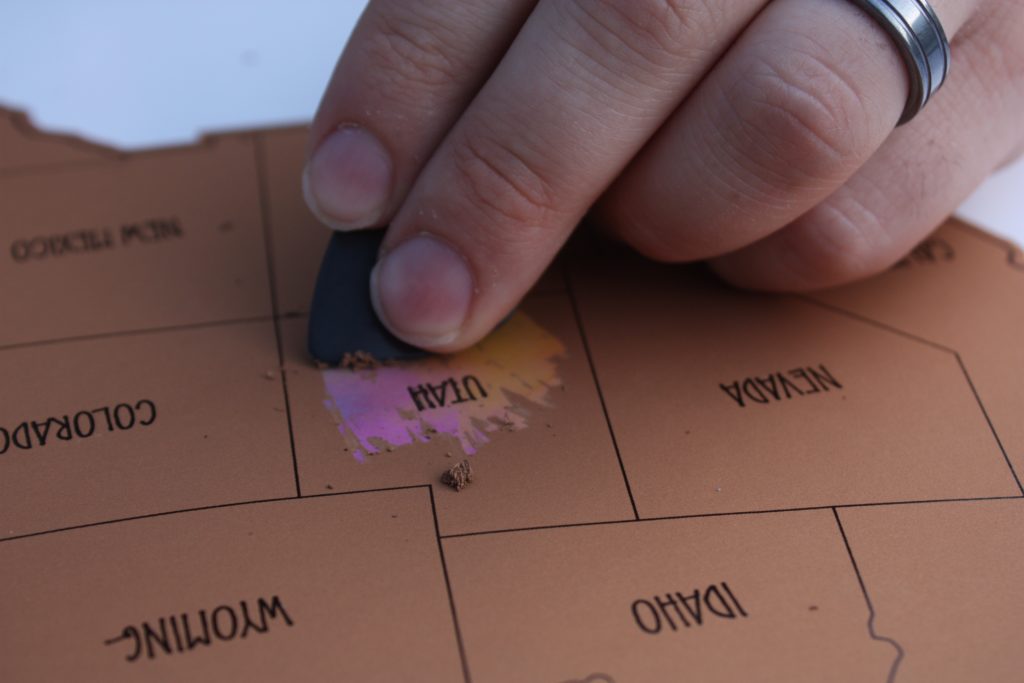 After our maps were flat, we took them outside (the weather was so nice!) and were able to scratch off all of the places we have been. Scratching off went very easily. It was very high quality. Because we were scratching off so many places, it did make kind of a mess so we were glad that we were outside.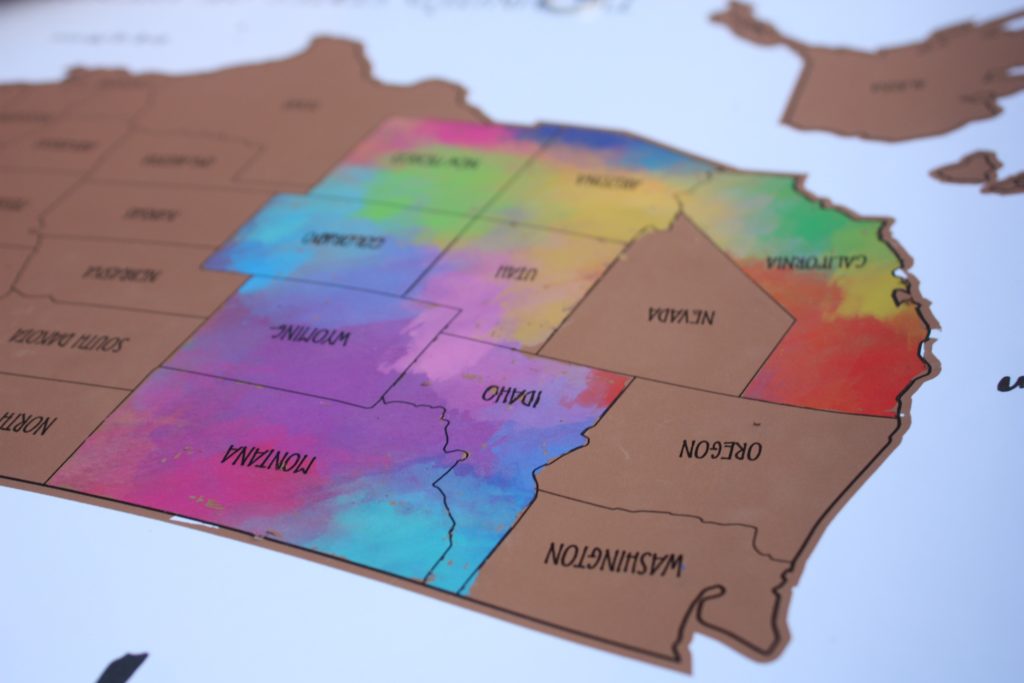 Sum Up:
We absolutely LOVE our Travelbug Scratch Off Maps! They fit perfectly in our house and we love being able to visually see where we have been on our travels, and where we still need/want to go. Travelbug Scratch Off Maps are high quality (they don't fall apart when you try to scratch them off), have modern styled fonts and look beautiful after you have scratched them off. And, they are so reasonably priced for the quality and look that you are getting!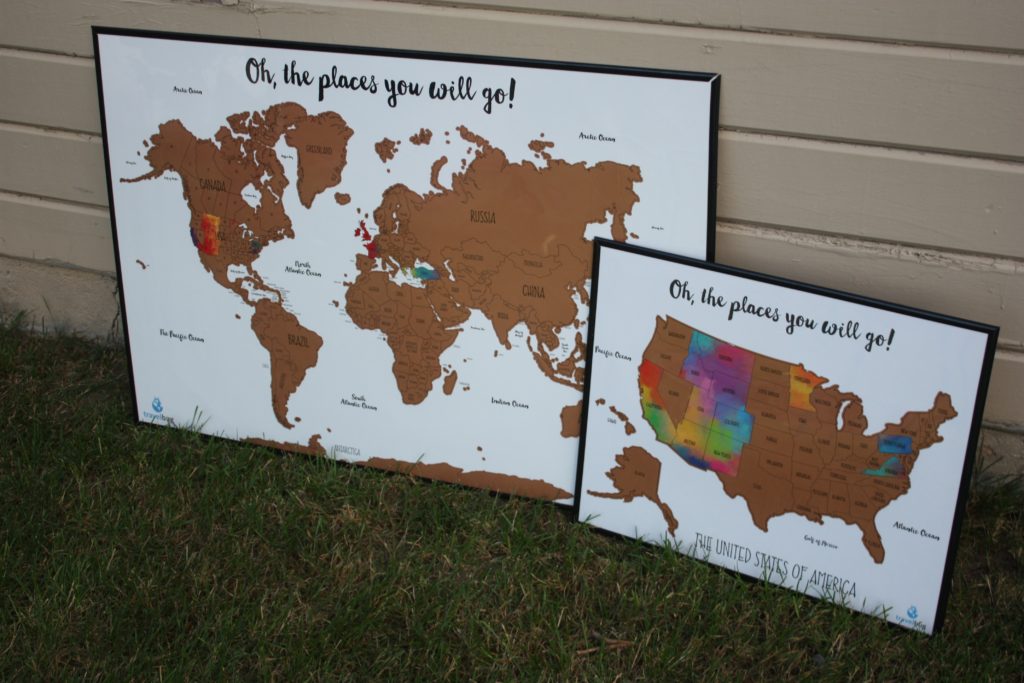 **We received two Travelbug Scratch Off Maps for this blog post, but all of these thoughts and opinions are 100% our own. This post also contains affiliate links.**