London is broken up into several different areas. To make your time in London more effective, we are going to be doing The Highlights series. This series will give you an area of London as well as the highlights and main attractions in that area. Most of these areas you can spend part to a full day in, sometimes even longer! While we didn't go into every site we mentioned, we did at least walk by and take some pictures. I have included approximate times to spend at sites as well as a walking route for you to use. Now, onto the highlights of Old Town London!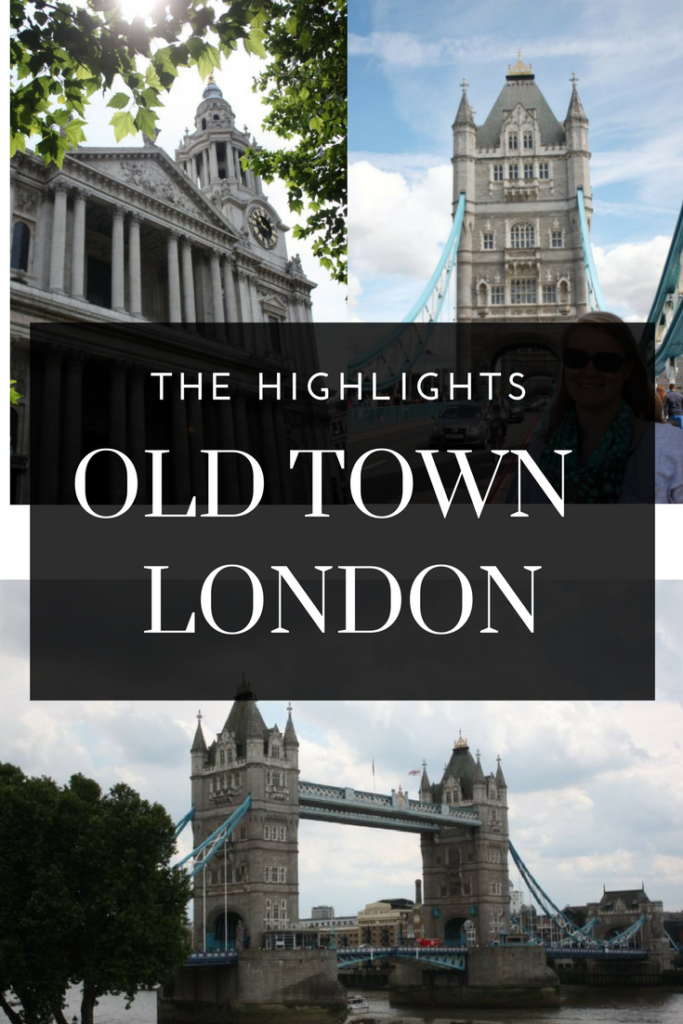 The Highlights: Old Town London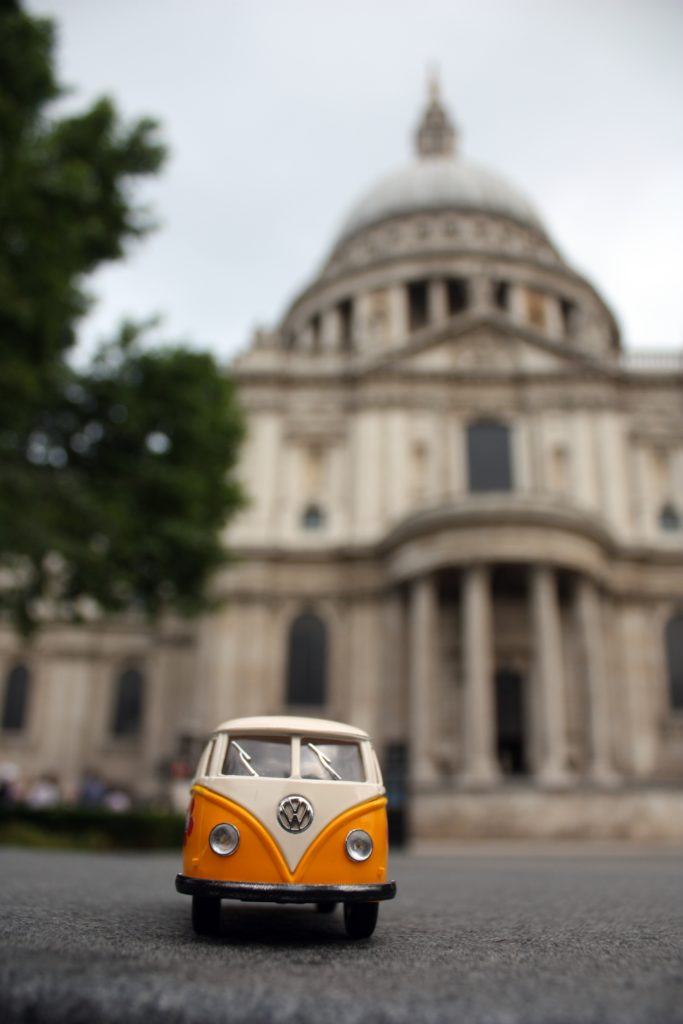 We started our day in Old Town London at St. Paul's Cathedral (mostly because it opened the earliest!) We got there right when it opened and spent about an hour listening to the Rick Steves Audio Europe App, St. Paul's Cathedral track, as we walked around the main level and crypts in the basement. After an hour, the galleries opened up. It takes about an hour to walk all the way to the top of the dome and see all of the galleries. For more info on St. Paul's Cathedral, check out our post here.
Millenium Bridge: 10-15 minutes
Millennium Bridge is located directly South of St. Paul's Cathedral. While this isn't really a destination on it's own, it is a pretty cool bridge to walk across to get to the other side of the Thames. It was built for the new millennium but had to be closed shortly after it opened because it was so wobbly! It took them another few years to better stabilize the bridge and were able to re-open it as a pedestrian walking bridge.
Globe Theatre: 10 Minutes-Hours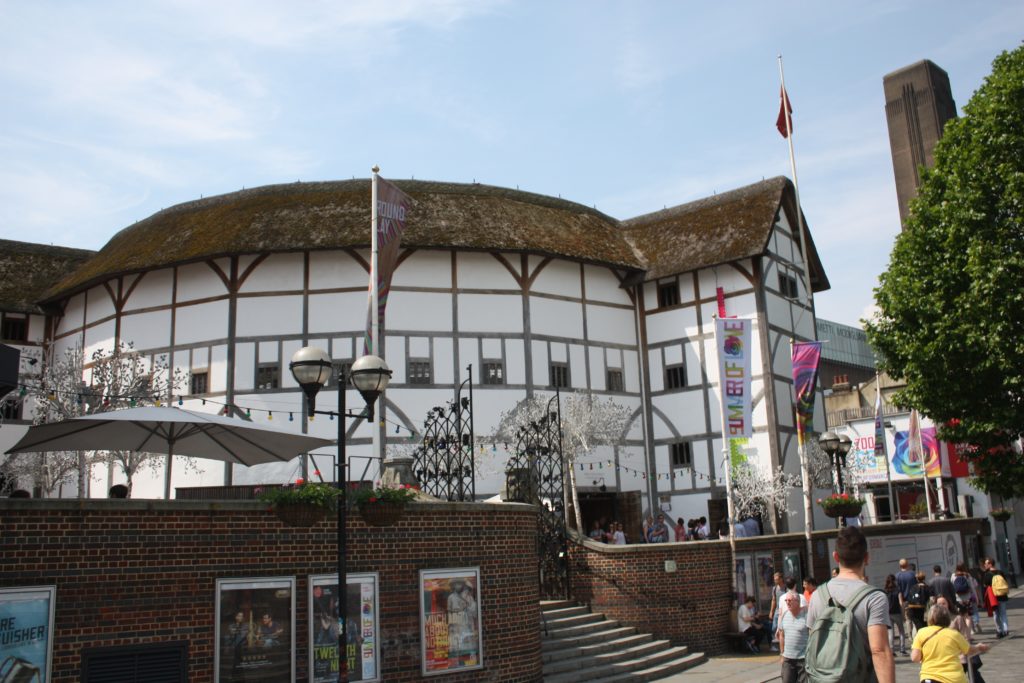 As you are exiting the Millennium Bridge, you will end up right in front of the Globe Theatre. We didn't stop to tour it or to see any shows, which if you choose to do will obviously add some time to your stop here.
Borough Market: 1 hour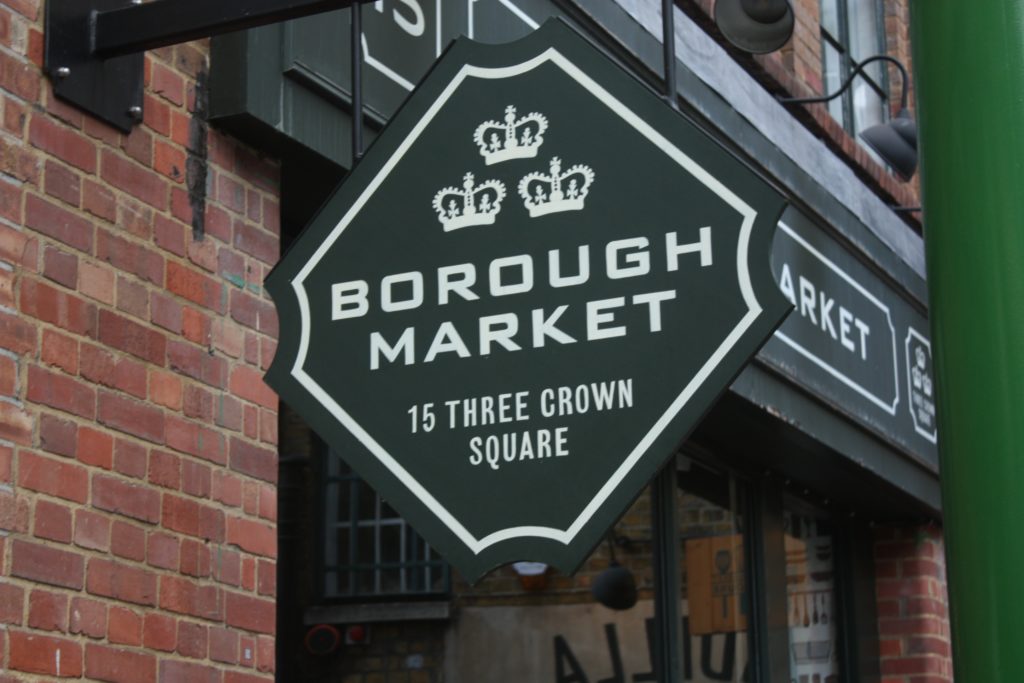 After the Globe Theatre we headed to Borought Market. This market was so delicious! It is a great place to stop for lunch and to pick up some yummy produce, breads, cheeses or any other type of food you could imagine! We took a lunch break here and I got a cheese toasty (my faves!) and Ben got a kangaroo burger. Just note that there aren't really places to sit down and eat here. It's more of a eat-as-you-walk type of experience. So keep that in mind if you're taking small kids.
London Bridge: 10 minutes
Pretty much right as you leave Borough Market (heading North) you will run into London Bridge. It's quite underwhelming. There isn't really anything special about this bridge. It just looks like a normal bridge. Note that this bridge is not a pedestrian only bridge; it does have lanes of traffic going across it. So please be careful and mindful of the cars as well as other pedestrians. When we were there, there were not any barriers between the sidewalks and the road. But after the terrorist attack on London Bridge in June of this year (only days after we were on the bridge!) I'm not sure if the City of London has added any kind of barriers between the road and the sidewalk or not. So just be careful.
The Monument: 10 minutes-1 hour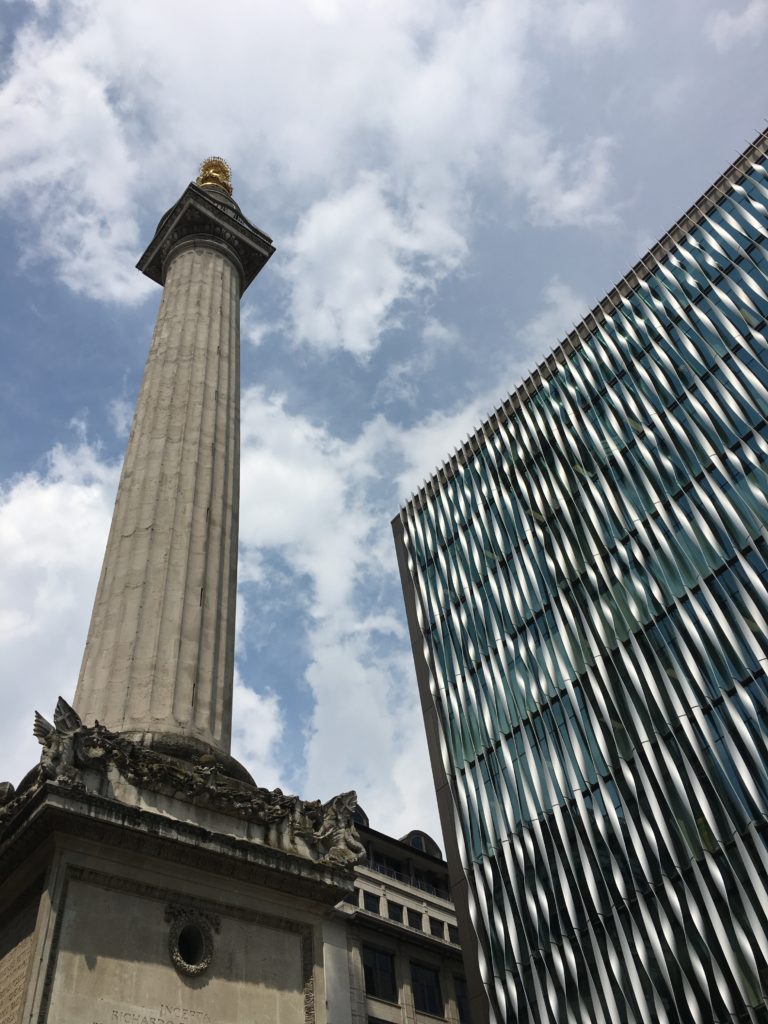 On the North side of the London Bridge, you will pass The Monument. This is a monument that was erected in remembrance of the Great Fire of London which burned down quite a bit of Old Town London. You can go up inside of The Monument if you'd like (it's included on the London Pass!) but we chose to just stop and take a rest here for a little bit.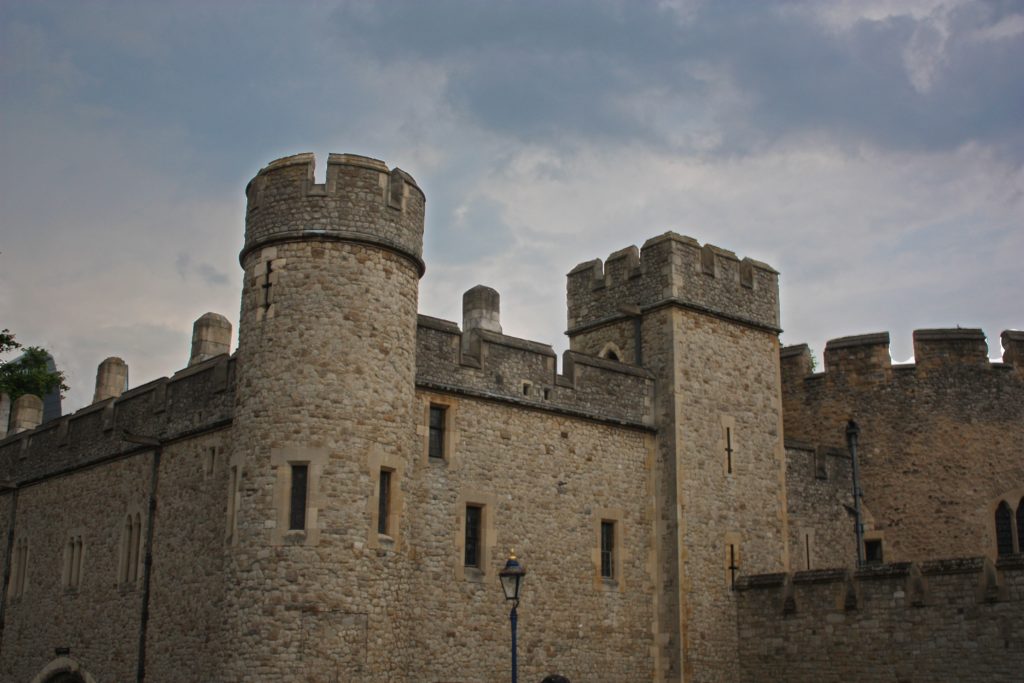 From The Monument you will walk about 10 minutes East to get to the Tower of London. This was Ben's favorite place in all of London! So be prepared to spend some time there. If you have the London Pass, it gets you into a fast track line which really speeds up getting into the Tower itself. For information on what to see and other tips about the Tower of London, check out our blog post here. We went about 2-3 hours there but we could have stayed even longer!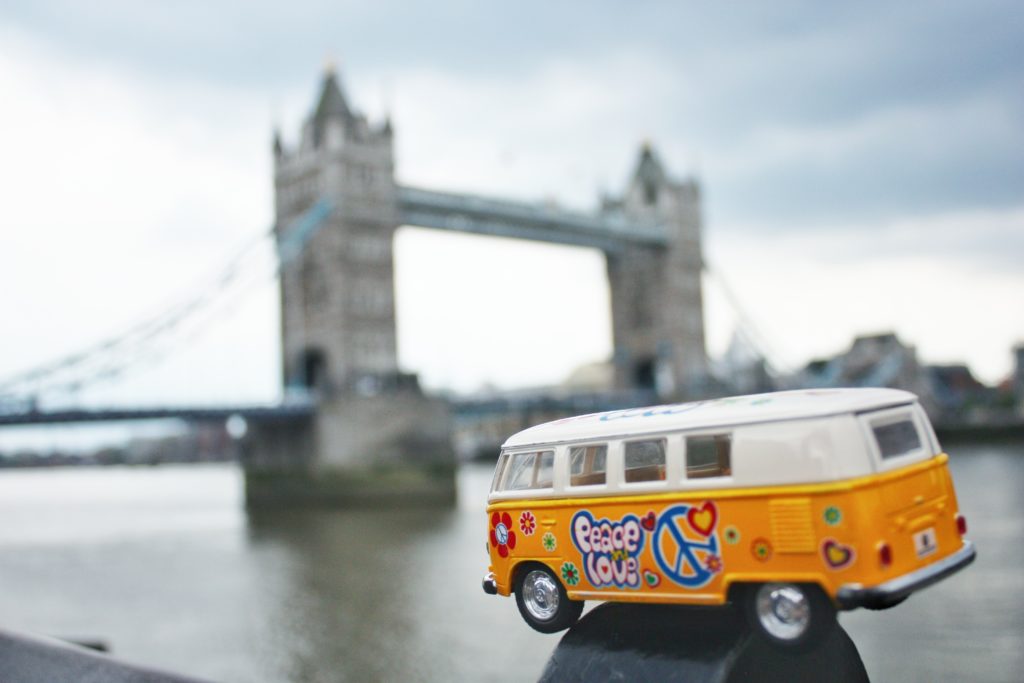 Now, because we spent a lot of time at the Tower of London, it started to rain and I was so tired (because #pregnant) we chose to not do the Tower Bridge Experience the same day. We came back a separate day to do it. But you could easily do it the same day if your timing works out.
The Tower Bridge Experience was my favorite thing in all of London. You get to go up to the top of Tower Bridge and walk across glass floors, looking at the cars and the River Thames below. If you have a London Pass, again you will get to fast track up to the front of the line. We happened to be there when the bridge was going up so we spent longer here than most people would.
If you don't have a London Pass, or you don't want to pay to go up to the top, I would also highly suggest just walking across Tower Bridge. It is quite a magnificent piece of architecture and engineering. If you choose this route, it will take you much less time (similar to the times of Millennium or London Bridge).
For more information on the Tower Bridge Experience, read our full post here.
Tips for Old Town London:
Walking is your best bet for this day. While there are tube and bus stops that can get you from place to place, most of them really aren't that far from each other. We started our day at St. Paul's Cathedral and there are lots of tube stops nearby that make it very easy to get to. There are also tube stations near most of the major sights so that you can easily get back to your hotel after your day of exploring.
Choose your favorites. Choose a few things that you really, really want to spend time at. If you can't get to them all in one day, don't worry! It isn't hard to come back. We knew we wanted to really see St. Paul's, the Tower of London and do the Tower Bridge Experience. If we had had time, we might have considered touring the Globe Theatre or going up The Monument. Borough Market was fun to experience but we were also accomplishing the task of eating lunch while we were there.
Follow our walking map. If you want to see all of the highlights that we mentioned, you can view and use our walking map found here.
Sum Up:
Old Town London has a lot of very historical sites. It is a great area to spend half to a full day, depending on what you want to do. We hope that this guide helps you in planning your day in Old Town London!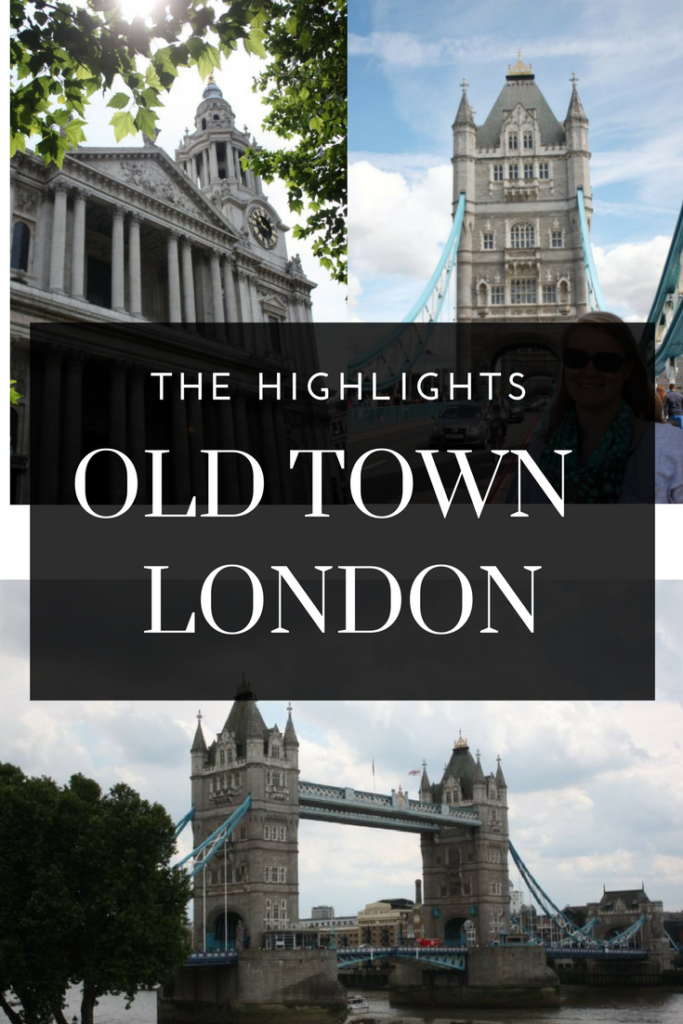 Did we miss anything? Is there something you love in Old Town London that we didn't include? Leave us a comment below!