Growing up I was an American history fanatic. I loved learning about American History so much and I took every chance I could to learn even more. While we were in Washington D.C. my inner child came out when we were able to go to the Smithsonian American History Museum.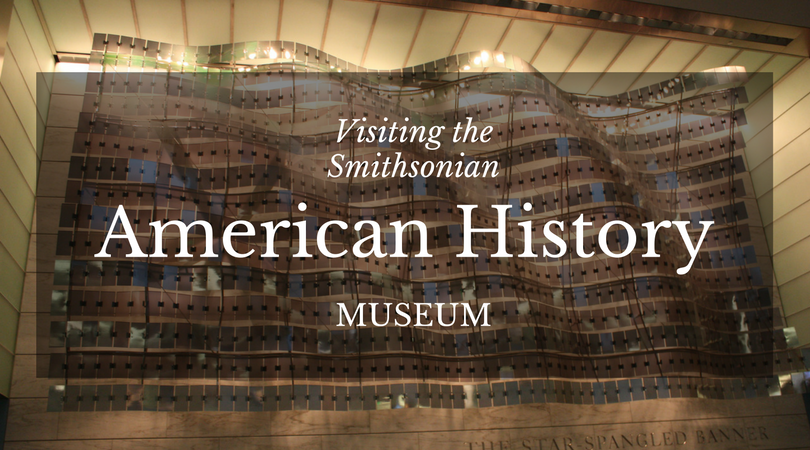 How to Get to the Smithsonian American History Museum:
Located on the Mall in Washington D.C., this museum is close to where you will probably be visiting. The closest metro stop is the Smithsonian or Archives stop (depending on which line you take). From the Smithsonian stop, you will head straight North and you will run right into the museum. From the Archives stop, go South to Constitution Ave. then head West until you get to the Smithsonian American History Museum (coming from this direction you will be arriving at the back of the museum).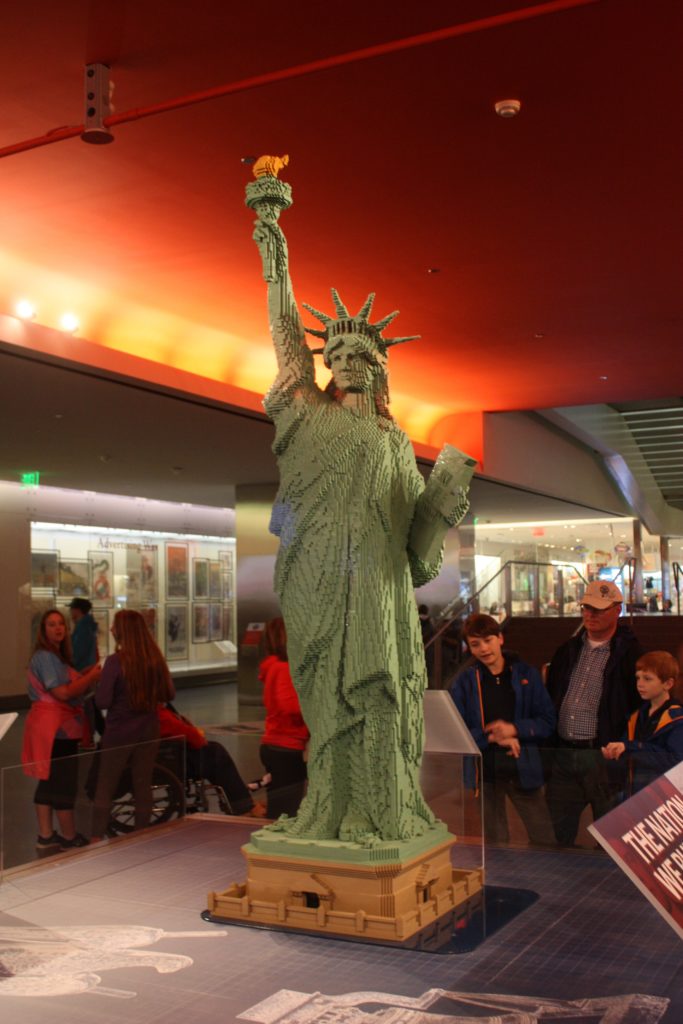 This museum opens at 10:00 in the morning, but the line can get long really fast. So if you are planning on getting in right at 10:00,  you might want to get in line early. Be prepared to go through a security check. We also found at other Smithsonian museums, that if you entered form the back of the building, you would often have shorter security lines. So trying the back entrance might be worth a shot. Or if you don't have any bags, there is a much shorter no bag security line at the entrances you can go through. Once you enter, grab a map and plan out your day.
What You Will See and Do at the Smithsonian American History Museum:
The Smithsonian American History Museum has lots of permanent exhibits but also has a few exhibits that are temporary. Below are some of our favorites, some of which might not always be available.
Star Spangled Banner
If you come in from the main entrance, the first exhibit you come to will be the Star Spangled Banner exhibit. Here you will get to see the original Star Spangled Banner that Francis Scott Keys saw when he wrote what would later become our National Anthem. There is also information on the history of the flag, the National Anthem and some information on the preservation of the flag.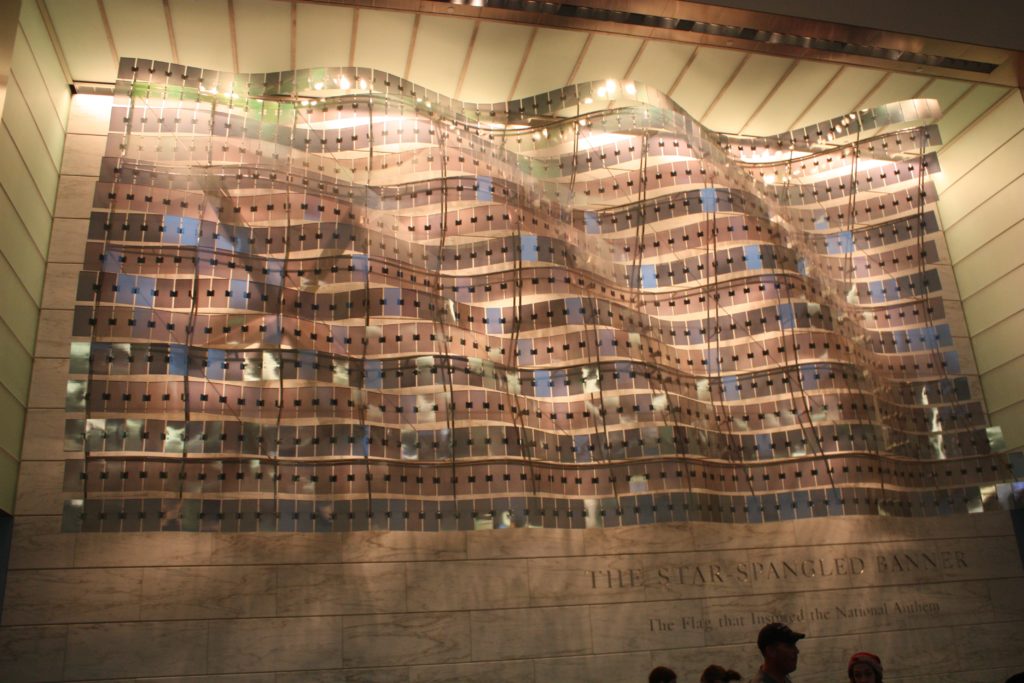 The First Ladies
Another well known exhibit is The First Ladies exhibit. Here you will find the inauguration gowns of many First Ladies as well as their china patterns and other little trinkets and mementos from our country's First Ladies. It is also connected to an exhibit about the Presidents and the White House.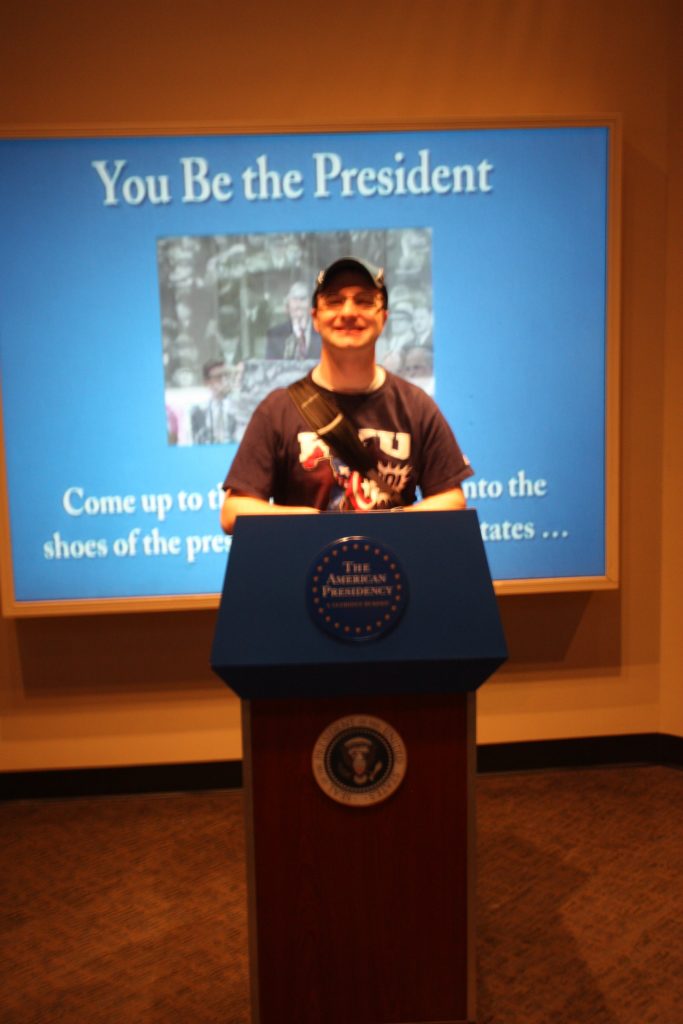 American Enterprise Exhibit
This was our FAVORITE exhibit in the whole museum. It focused on how American has been a country of enterprise from its beginnings. It takes you from the enterprise of fur trappers in the 18th and 19th centuries into the 21st century enterprise of technologies. It was a really well put together exhibit. This one is not a permanent exhibit, so make sure to see it while you can!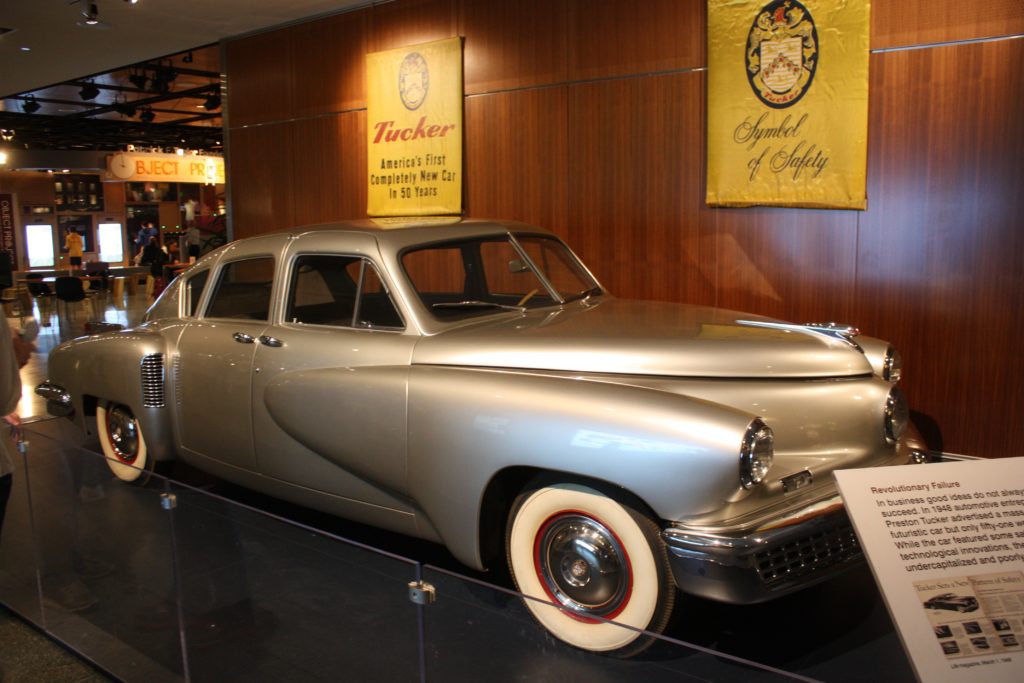 Sum Up:
The Smithsonian American History Museum is one of my favorite Smithsonians. There are lots and lots of exhibits; we spent an entire day there! If you aren't interested in everything like we are, take a map and plan out things that sound interesting to you. There is nothing worse than being oversaturated by information you don't care about. If you get hungry and need a break, you can visit their Star Spangled Cafeteria on the bottom floor of the museum.