Mount Vernon was one of my favorite places we visited while we were on our Washington D.C. trip. While I had favorite things that were actually in D.C., Mount Vernon was my favorite thing outside of the city.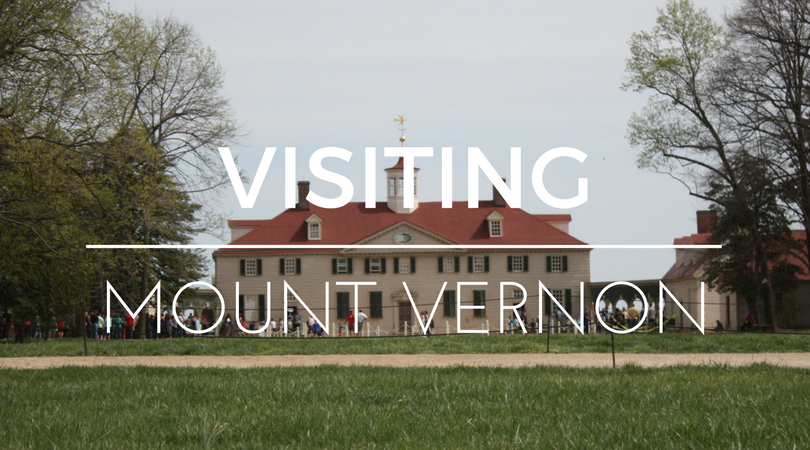 How to Get to Mount Vernon:
Getting to Mount Vernon is quite simple both if you have a car or if you're relying on public transportation. We were lucky enough to have a car and because we stayed in Alexandria, VA we were able to get to Mount Vernon in less than half an hour. From Washington D.C., it will take you about 40 minutes without traffic. If traffic is bad, it can take much, much longer. Just plug it into your GPS and you will be able to get there fairly easily.
If you're relying on public transportation, it is not that hard to get to Mount Vernon from Downtown D.C. Depending from where you are starting your trip from, get on the yellow line heading toward Hunnington. You will get off at the Eisenhower Avenue Station. From there you will hop on the Richmond Highway Express Bus and ride it until you get to the Richmond Highway and Old Mill Road stop. The bus ride itself will be about 40 minutes.
What You Will See and Do at Mount Vernon:
Mount Vernon is such a beautiful estate and it is fun place to spend a day. You will learn about the history of the estate, George Washington and even some info on the Revolutionary War. Tickets are $20 for adults but you can save $2 if you purchase tickets online. To purchase online, you will need to get tickets for a future date (meaning, you can't buy same-day tickets online).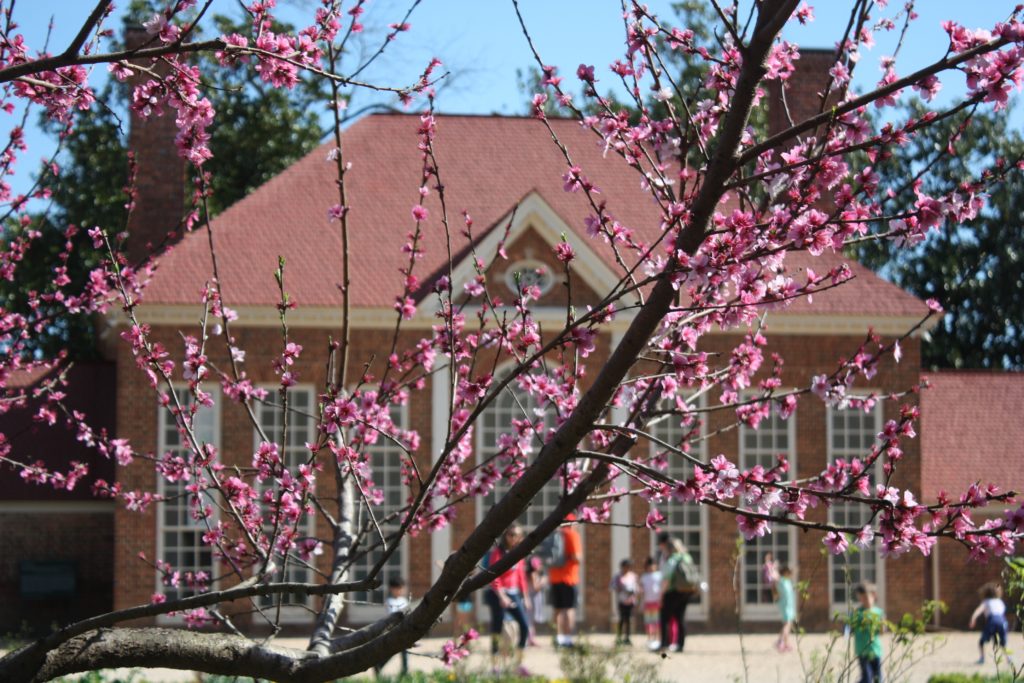 You will need your ticket to get to the entire estate, but the timed entry on your ticket is just to get into the Mansion Tour. We suggest getting to Mount Vernon as early as you can, even if your Mansion Tour time isn't until later in the day. The crowds are smaller and it is cooler earlier in the morning. There is so much to see besides the Mansion! You can spend so much time on the Mount Vernon Estate, so make sure you leave plenty of time to really experience this beautiful estate. We spent 6 hours at Mount Vernon and only got to see a small portion of the estate. Below I have outlined how we spent our day on the Mount Vernon Estate.
Main Entrance:
You will start your day by heading into the Main Entrance. Here you will go through a simple bag check security and they will check your tickets. There are a few small displays including a beautiful stained glass window depicting Washington. There is also a theater that shows a good overview video. Make sure you start your day here.
Audio Tour:
You can rent an iPad for the day while at Mount Vernon and listen to audio tours and children can do play a spy game on an app. It ended up being smarter for us just to pay for and download the app that they use onto our own phones. We downloaded it onto Ben's phone and just used a headphone splitter to listen to the audio tour as we went around. We started out our morning by listening to a few of the tour stops that were near the Mansion. We finished off our afternoon by listening to the rest of the tour around the main area of the Mount Vernon Estate.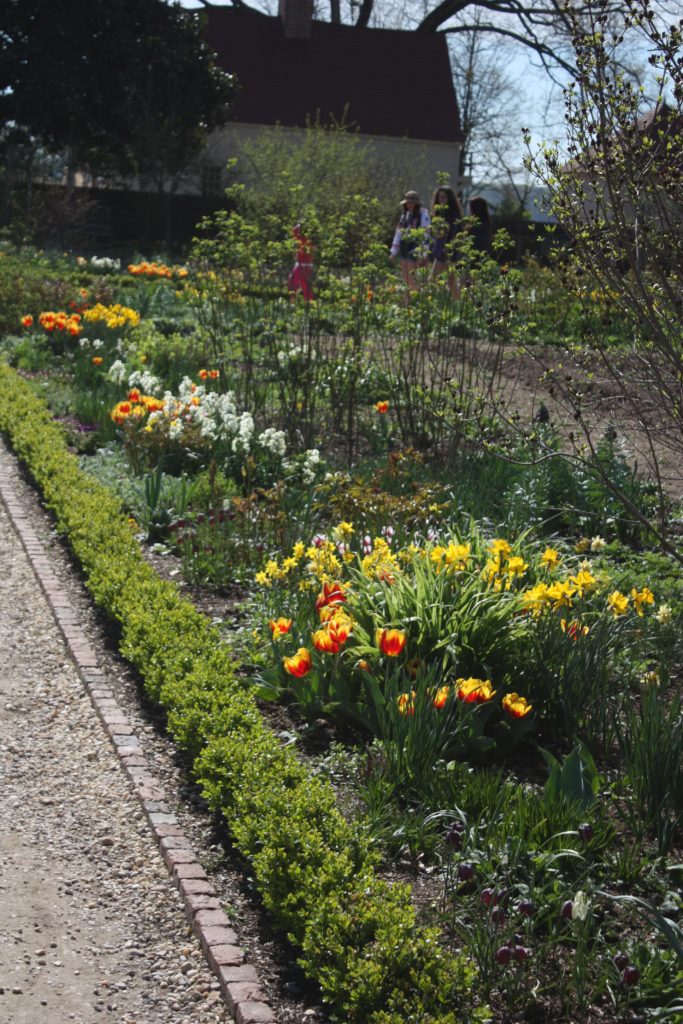 Mansion Tour:
We had a mid-morning Mansion Tour time. There is a small sign near the Upper Garden where the tours meet at their appointed time. The tour is less than half an hour and goes through the rooms pretty quick. But it is fascinating to see. Each room has a volunteer or worker who give you the history of the room, what was done there and some important historical events that occurred in the Mansion.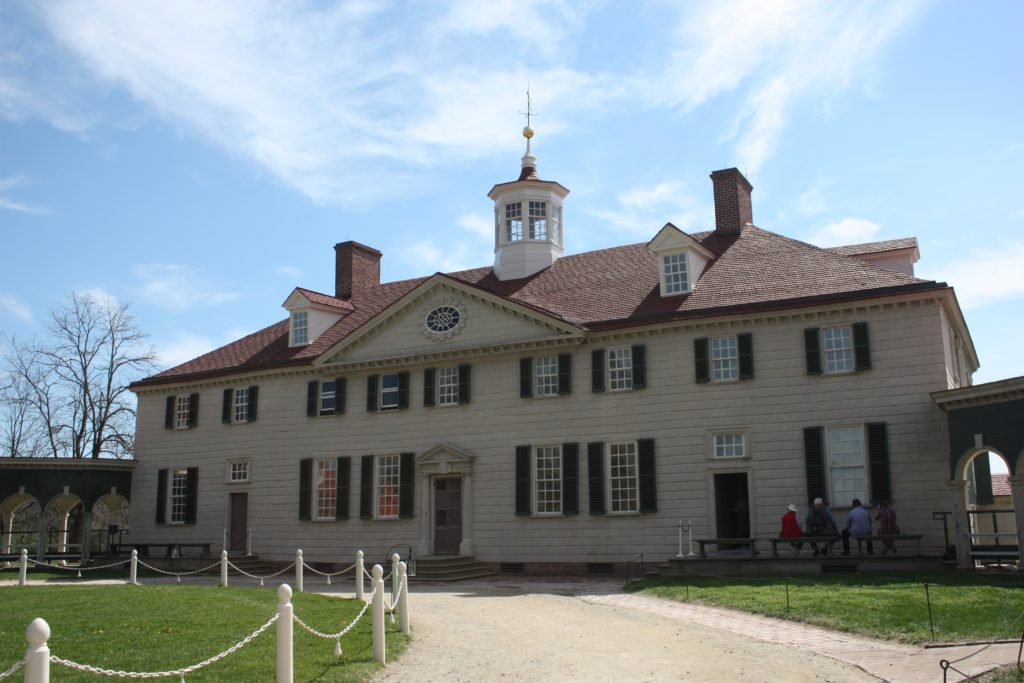 Lunch:
After our Mansion Tour, we stopped for lunch at their cafeteria. Prices weren't terrible and there will probably be something that everyone likes. That being said, there are definitely lines that are much shorter than others. You will have to technically leave the paid for part of the estate to get to the cafeteria. When you re-enter, you will need to do another bag check, but it does not take very long.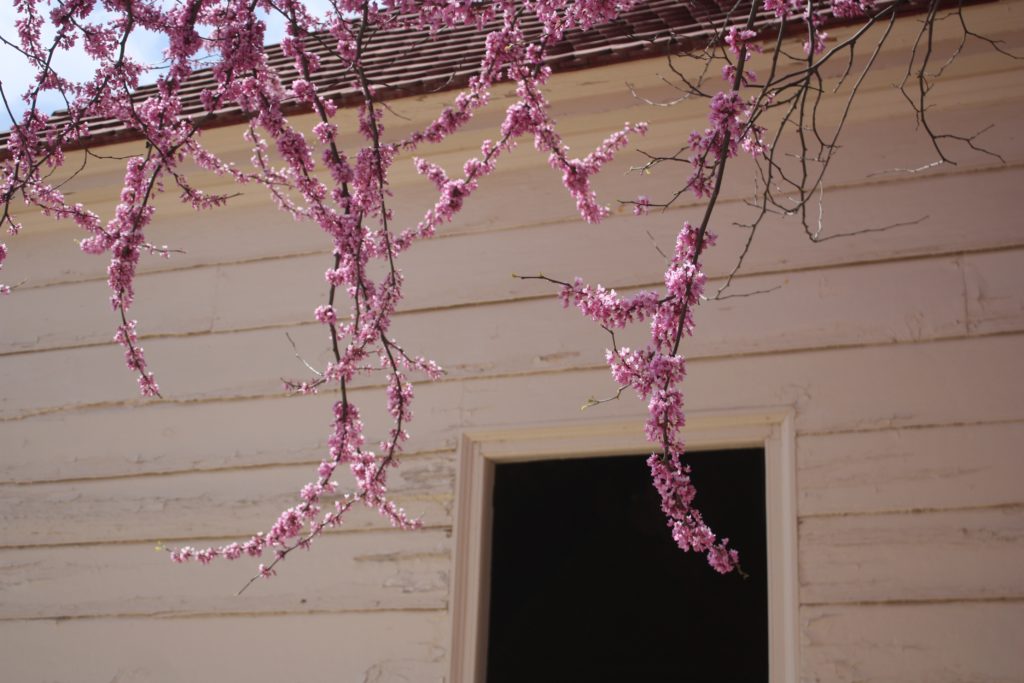 Museum and Education Center:
Since the cafeteria is located in the same building as the Museum and Discover Center, we decided to see those exhibits before heading back out to the estate to finish our afternoon. The Discovery Center is aimed for children and families and teaches them the history of George Washington as well as the foundation of America. There are a few theaters inside of this exhibit that we really enjoyed. The Legacy Theater inside of the Education Center was our favorite!
The Museum portion of this area is home to moving exhibits. When we were there, the exhibit was about George Washington and his slaves. It was super interesting, but not nearly as kid friendly as the Education Center. This exhibit is only there until the end of 2018 before a new exhibit comes in.
This building/area is also where bathrooms and drinking fountains are located.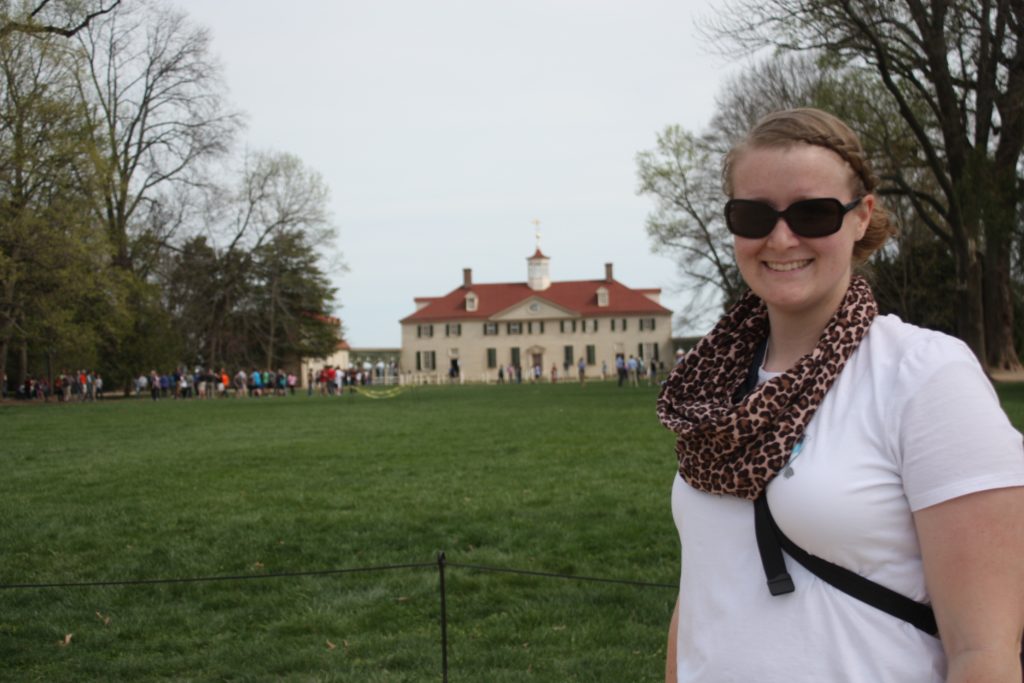 Sum Up:
Plan on spending quite a bit of time at the Mount Vernon Estate. We spent 6 hours here and still had some major areas that we didn't even see. If we ever did this again, we would definitely plan for an entire day at Mount Vernon. It is a beautiful area that is a great place to spend a day outside experiencing history. Even though tickets may seem on the pricey side, they are definitely worth it. The $3 audio tour app was also worth it for us to purchase on our own phones.