The number one key to stress free travel is organization. Especially organization in your luggage. There is noting worse than being at the airport and not being able to find your ID or your ticket. Or getting on the plane and not being able to find your headphones!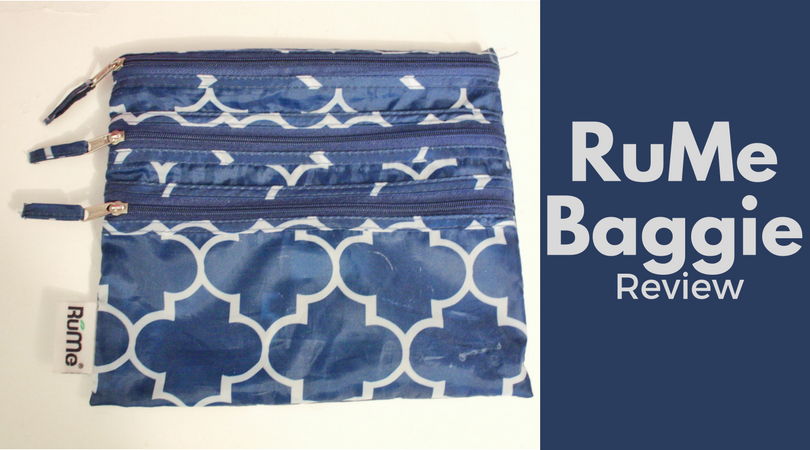 Enter the RuMe Baggie All Bag. This is such a lifesaver for me when we head on trips. I can keep all of my important and go-to items inside this one pouch. When I sit down on the plane, all I have to do is pull out my RuMe Baggie All Bag, stick it in the seat pocket in front of me and then I can stow away my carry on for the rest of the trip.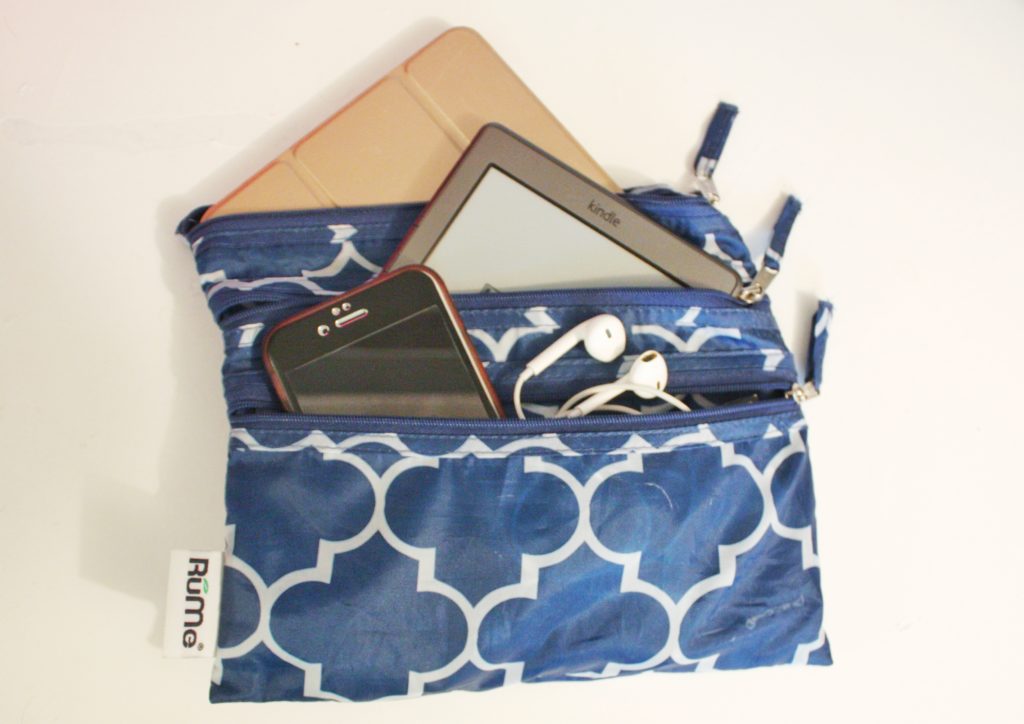 This bag is great for organization. It has 3 separate zippered sections: one large, one medium, and one small. Inside this small bag, I can fit my iPad mini, a Kindle, my iPhone 6s, headphones, wall charger and a pen in case I need to fill out any forms.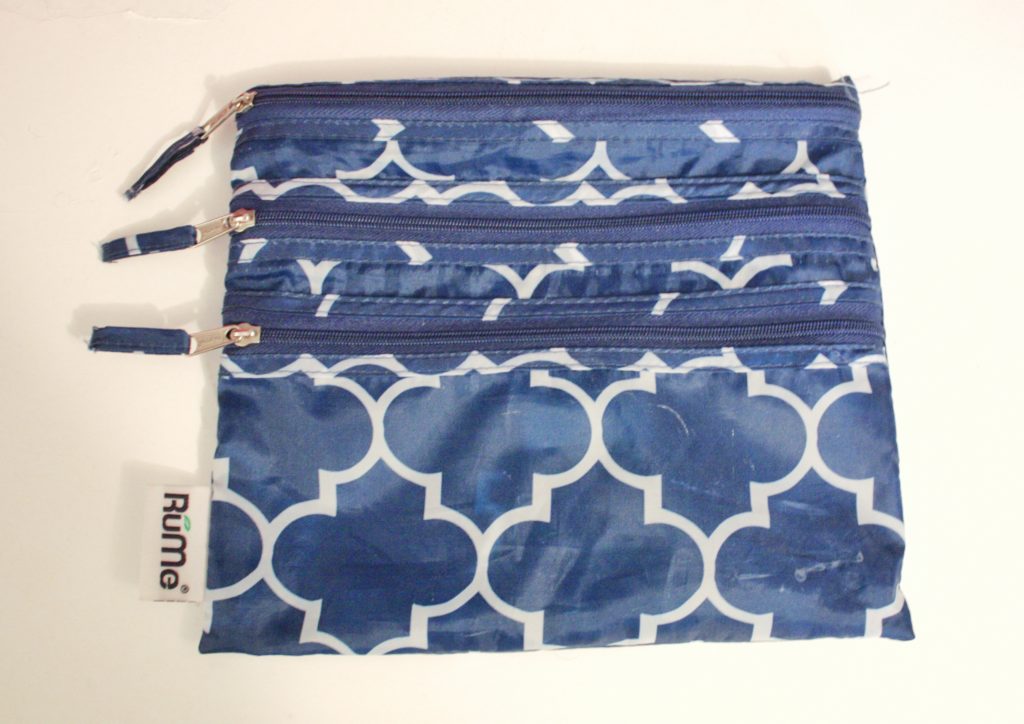 To see how I pack my carry on for maximum efficiency and maximum comfort, check out this post.
I LOVE my RuMe bag and love how easy it makes my traveling.
This post is not sponsored in anyway by RuMe. All thoughts and opinions are 100% our own. But, this post does contain affiliate links. That means if you purchase an item through a link, we will get a small commission to help support the Yellow Van Travels blog.