Off in the tiny town of Bluff, Utah sits an amazing visitor's center dedicated to an impressive group of people. Due to the amount of rain on our trip to the Blanding Area (where we saw Natural Bridges, Hovenweep and Four Corners as well as a few other things) we were looking for something to do that was indoors. With a quick Google search we found that this Bluff Fort Visitor's Center had some really high ratings and was only about an hour away from our hotel. So off we went!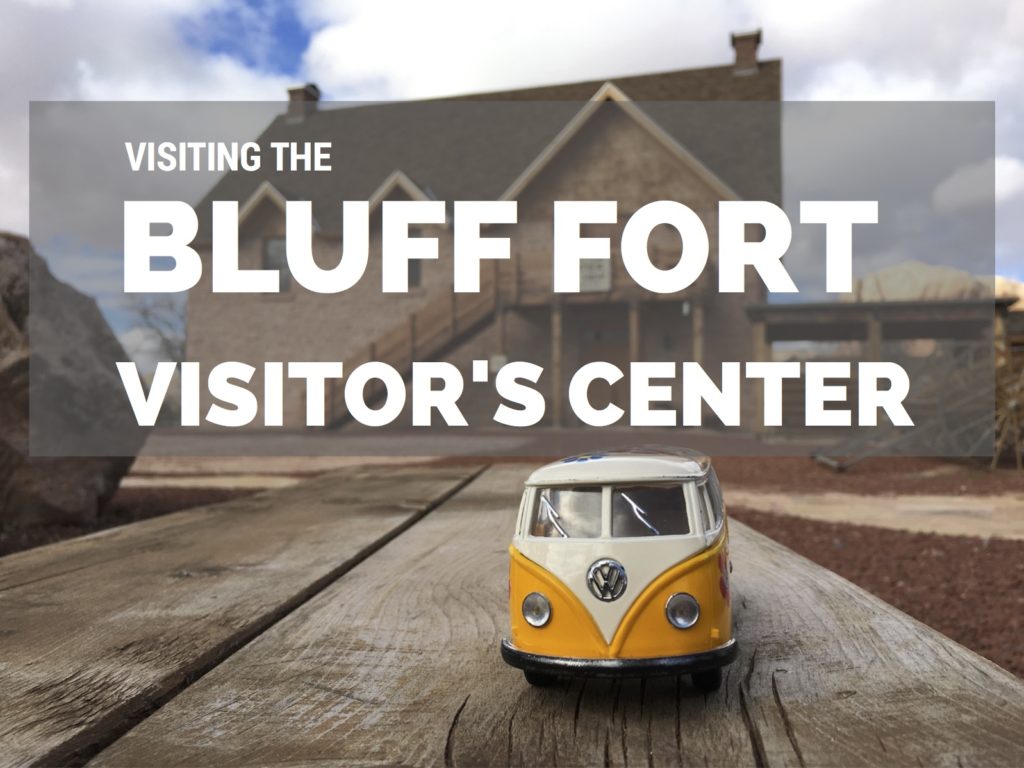 How to Get to the Bluff Fort Visitor's Center:
Head South on Highway 191 and it will eventually go right through the middle of town. Bluff is not a very large town and does not have very many services. But the Visitor's Center is totally worth the drive! Once you get into town there will be very clear signage pointing you to the Visitor's Center (probably because it is the only things in town!)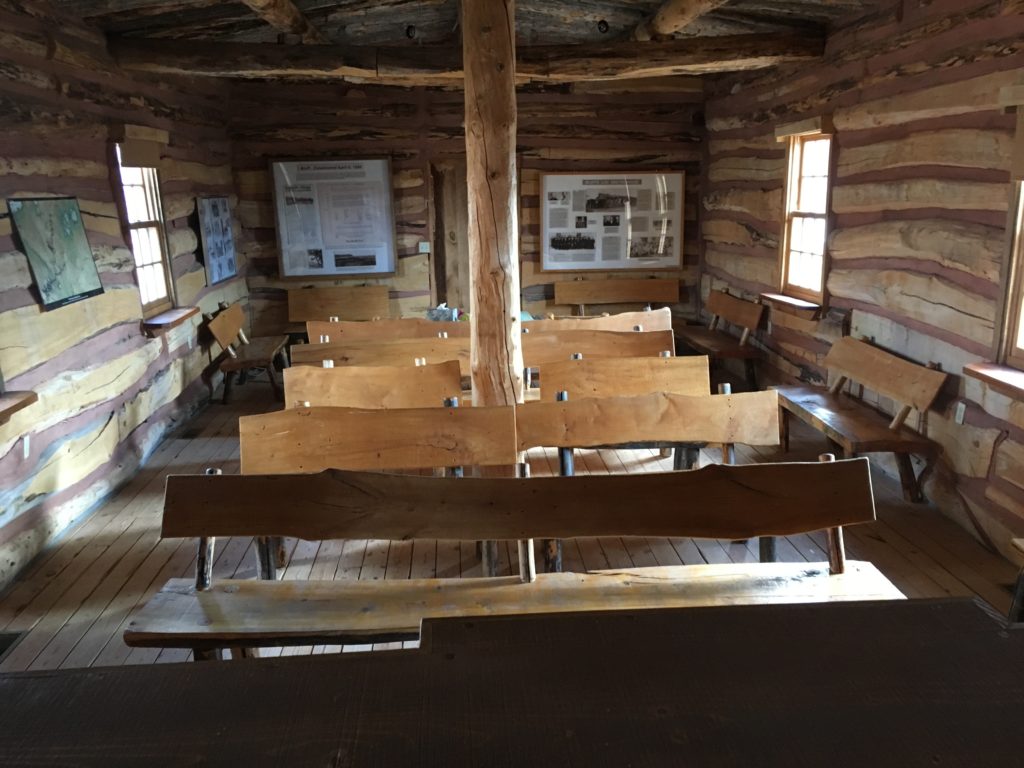 The Bluff Fort Visitor's Center was not busy the day we were there, but I would imagine it can get quite busy in the summer months. With that being said, there was still plenty of parking in the front of the fort as well as additional parking on either side of the fort.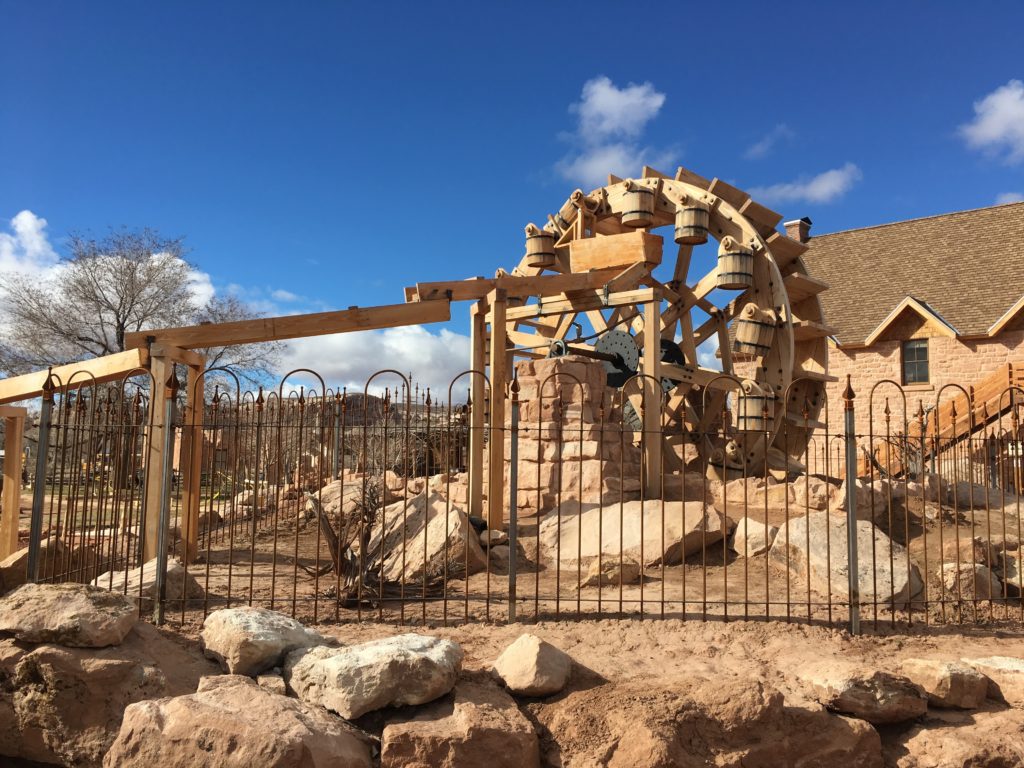 What You Will See and Do at the Bluff Fort Visitor's Center:
Once inside, you ill be taken back in time. With volunteers dressed in period clothing and the whole set up of the fort looking like a pioneer general store, you really get a feel for what Bluff Fort was like after it got settled.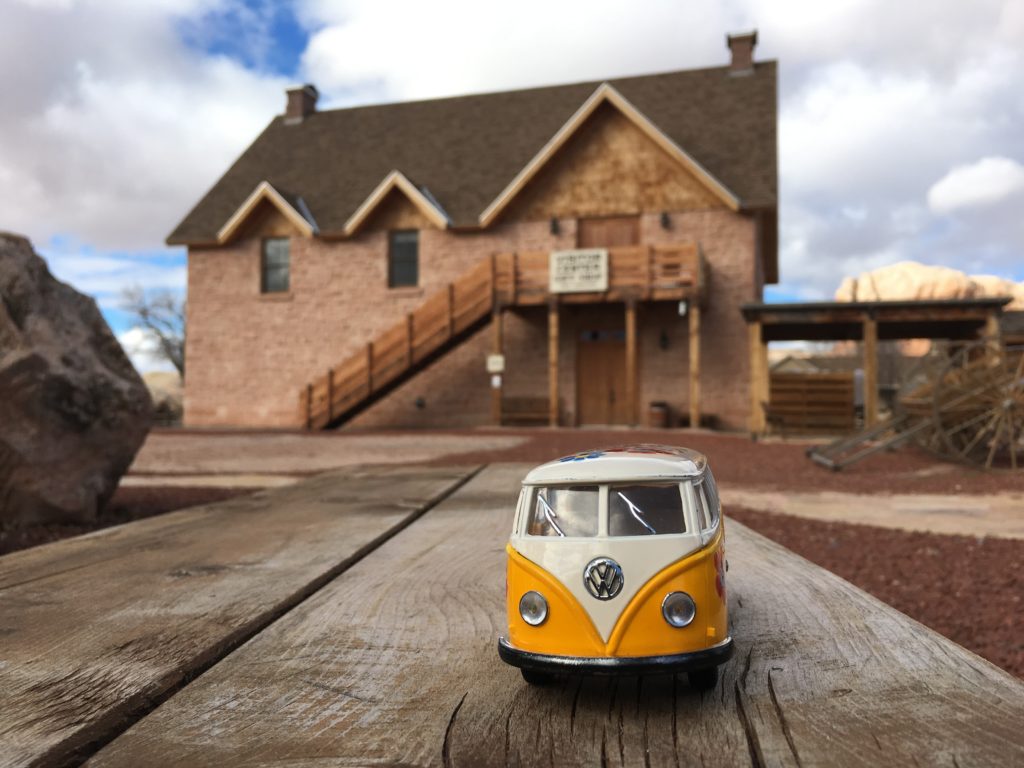 If you have the time (and we highly suggest that you make the time!) the volunteers will take you through an interactive multimedia display that tells the story of the Hole in the Rock Pioneers (what they were doing, why they went on the expedition, etc.) This program takes between 30 and 45 minutes but is so worth your time. It is put together so beautifully! Easily one of the best Visitor's Center displays we have ever seen.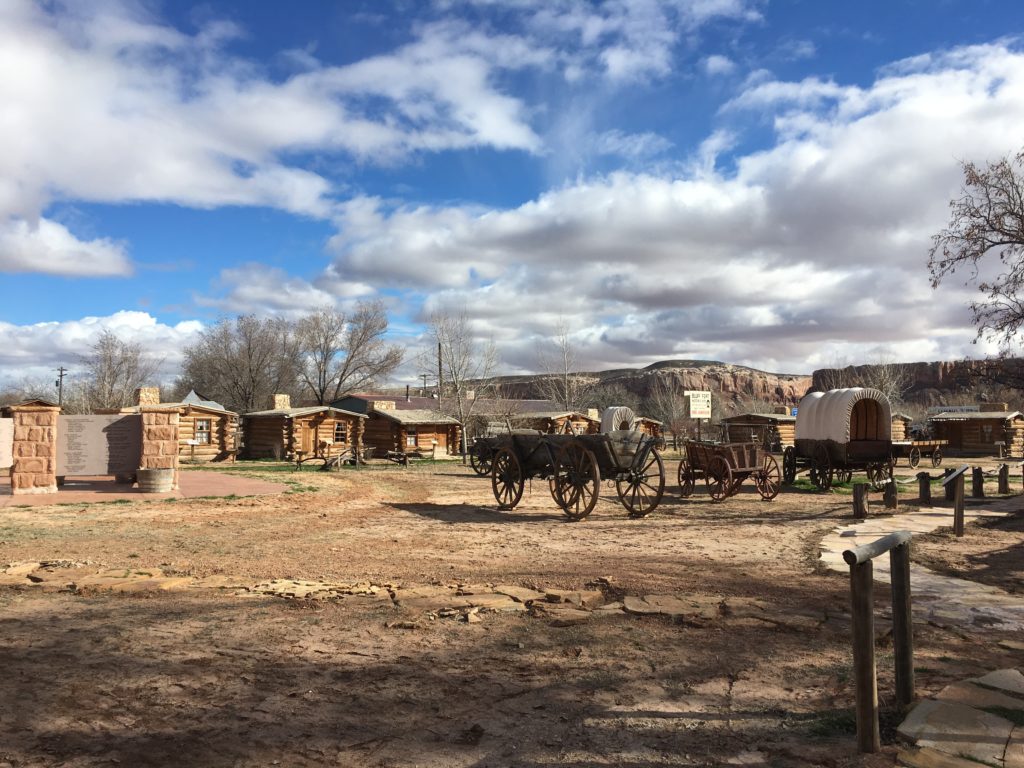 After that, you are free to explore outside behind Bluff Fort. In the outside area, there are lots of historical replicas of the log cabins for each of the main settling families, Native American displays as well as some pioneer activities and dress up clothes for families. You can spend as much time as you would like here. We spent about another hour or so walking around and looking at the displays.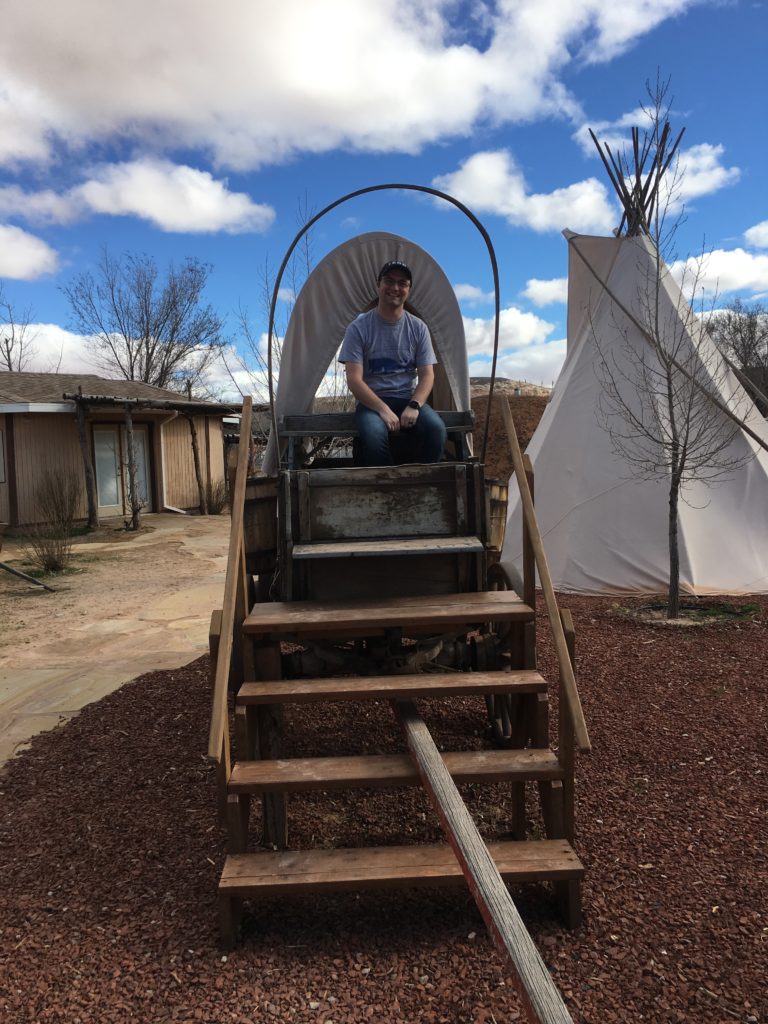 Sum Up:
The Bluff Fort Visitor's Center should definitely be on your list if you are ever in the southeast Utah area. While a little out of the way, we were so impressed with the quality of the displays and multimedia interactions as well as the overall kindness of the volunteers who were so interested in us as people and were so willing to share their knowledge about these amazing pioneers.