Our first trip to Natural Bridges National Monument we thought was going to be a bust. Since we went on a day with lots of rain and even some snow, we weren't sure if we would be able to see any of the bridges much less hike any of them. While we weren't able to do hikes, the rain let up a little bit for us to go to each lookout point to view each of the three bridges. We were able to go back a few days later with some sunshine and hike Owachomo Bridge.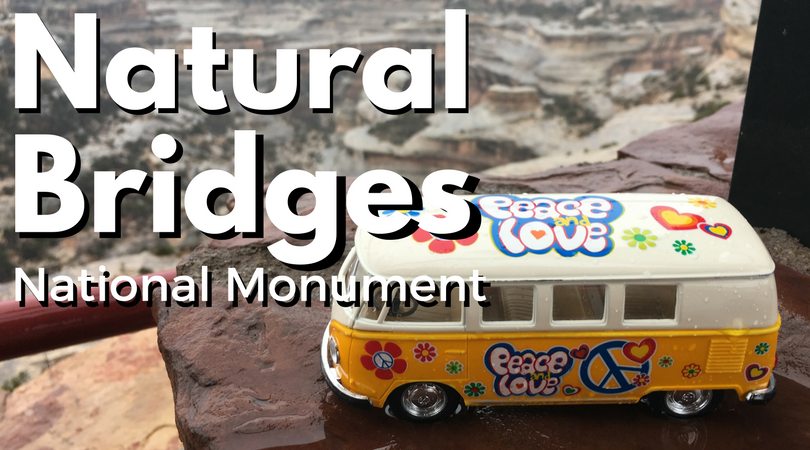 How to Get to Natural Bridges National Monument:
We arrived at the National Monument from Blanding, Utah by taking Highway 95 to the west. You are on this road for quite a while even though the total distance is not that far you go up and down a lot. Be careful driving this road as it is quite steep in some places, don't burn out your brakes on the downhills.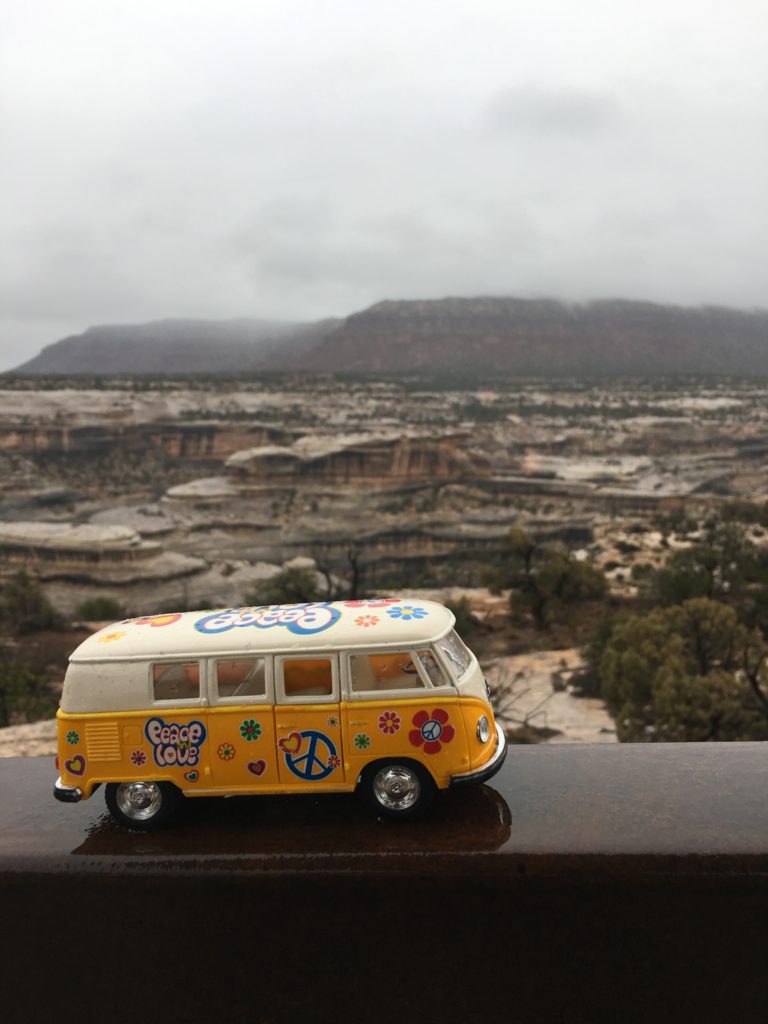 You will see signs directing you toward the National Monument, but at the turnoff itself you will oddly only see sign telling how far it is to Lake Powell. Once you reach the turnoff you still have to drive for a bit on that road before reaching the Visitors' Center.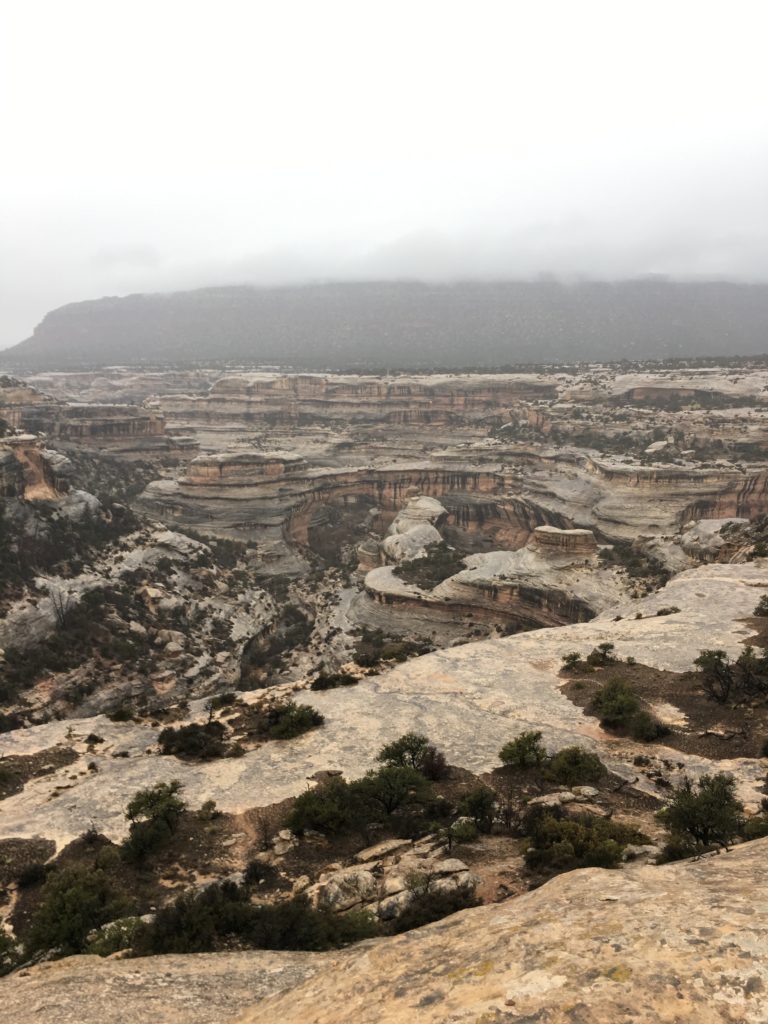 After paying your fee ($10) or showing your pass at the Visitors Center, continue on the only road in the park. If you are going to do hikes you will want to do them in order since the road is one way only. There are very clear signs and parking areas at each trailhead and each lookout point.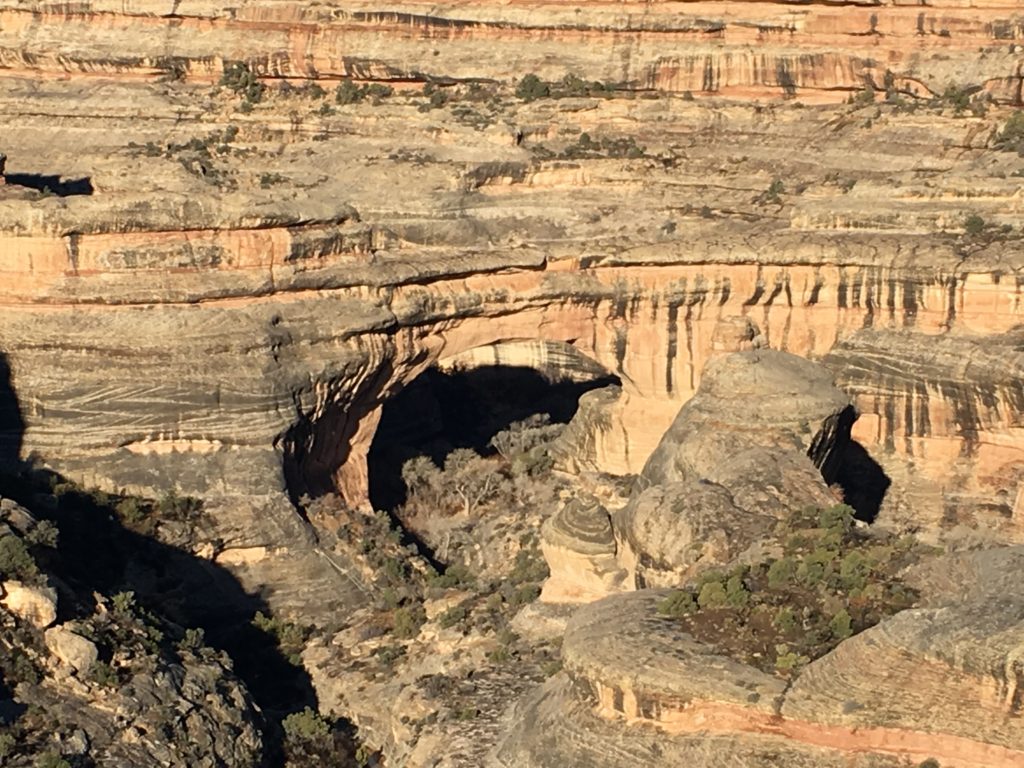 What You Will Do at Natural Bridges:
There are lots of hikes to do that vary in difficulty and distance. You can hike out to each of the three bridges in addition to hiking to an ancient dwelling. There are even hikes that you can go on to see two or all three bridges that loop together. Make sure to check with a ranger for these hikes because they are not maintained trails.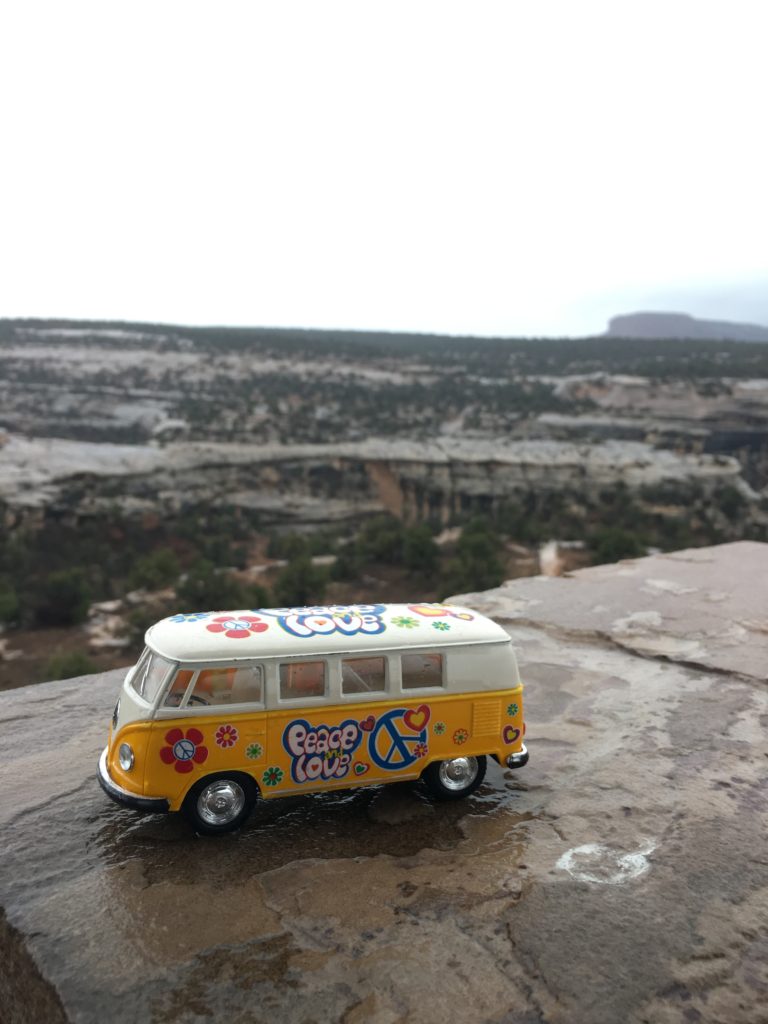 If hiking isn't your thing (or it's raining!) the lookout points are all short distances away from the paved parking areas and are handicap and stroller accessible since the paths are paved. You can see each bridge quite well from each look out point.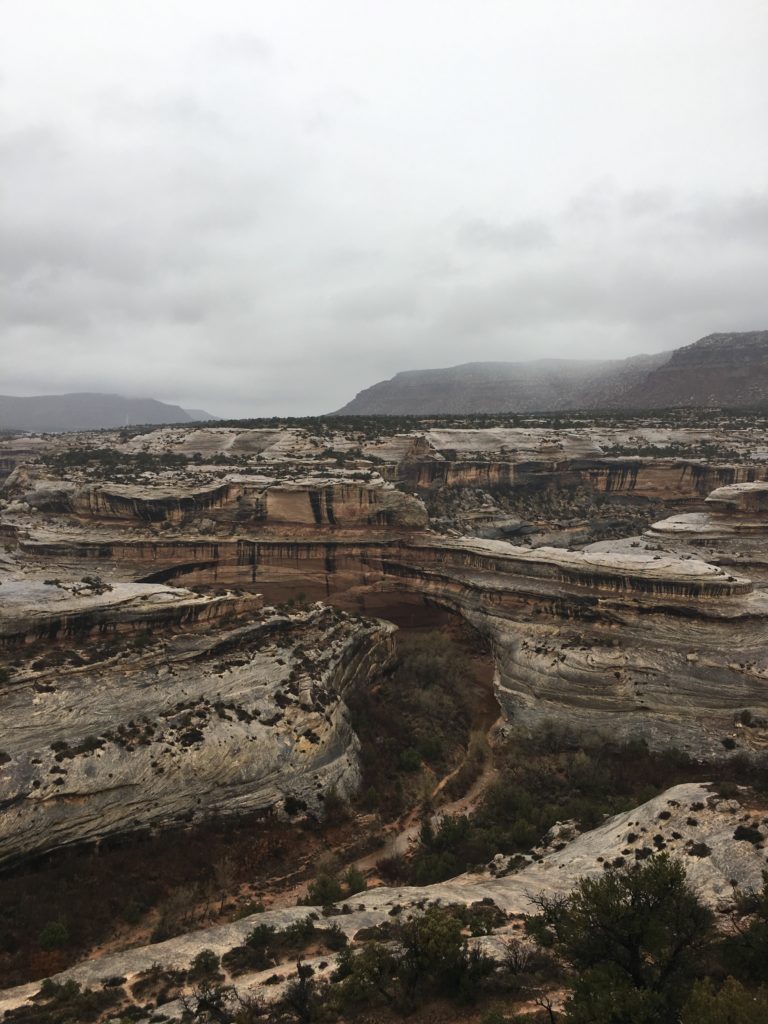 It took us between an hour and an hour and a half to drive to and walk out to each look out point.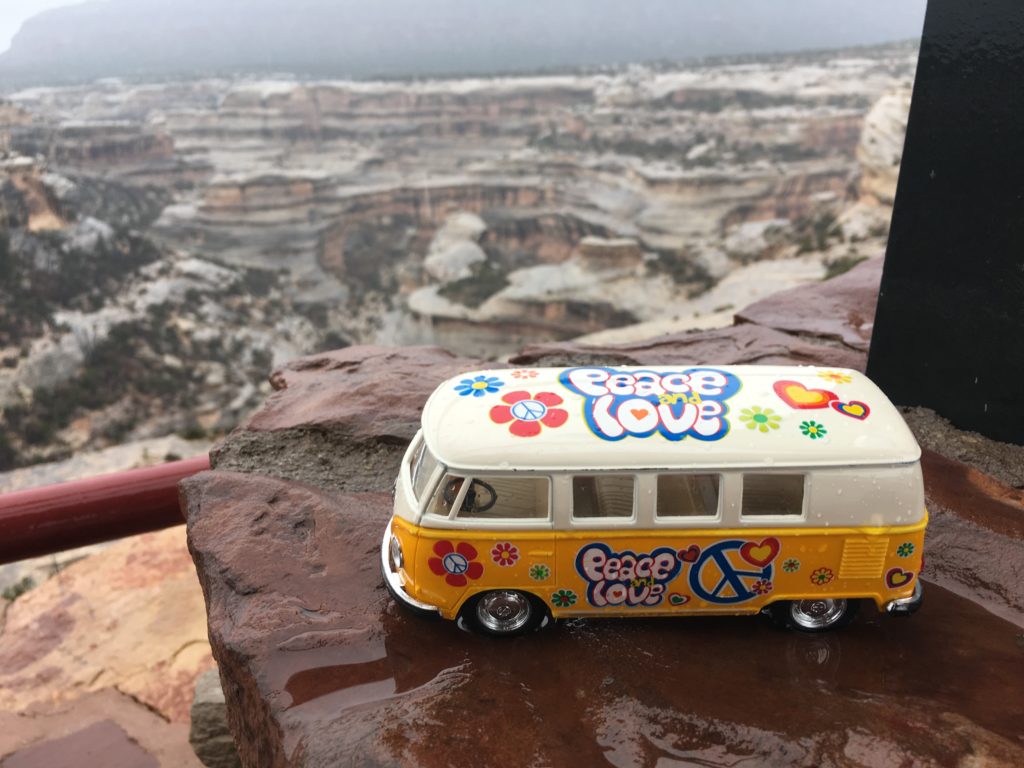 Sum Up:
Natural Bridges is an amazing natural beauty. We would highly suggest making the trip for anyone who loves nature. For only $10 it is a great family activity with lots of things to do for people of every ability and interest level.