Those of you who spend a lot of time in the outdoors know that wearing a traditional wedding ring can be a challenge. Traditional rings can be expensive and you worry about losing them. And, if like me, you engage in activities like rock climbing or other outdoor sports there is a real danger of a ring catching and possibly taking your finger with it. Enter Knot Theory, a company that makes silicone wedding rings for an active lifestyle.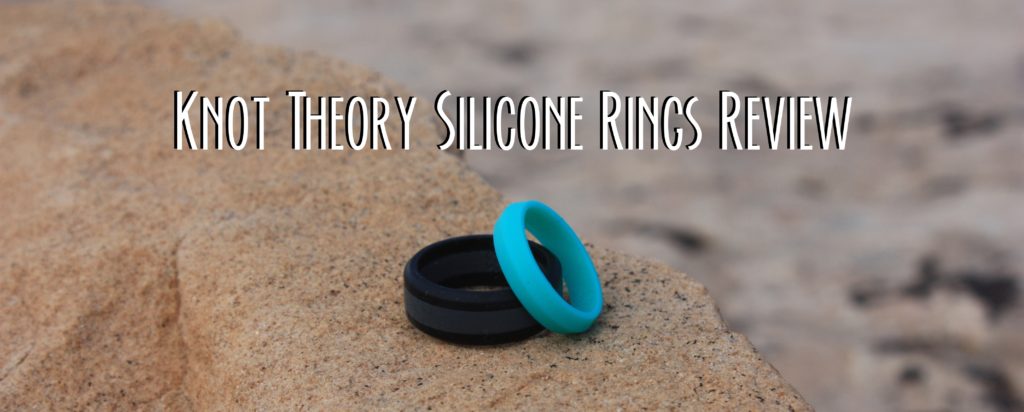 So why did we decide to go with silicone wedding bands? While we were on a climbing trip in Red Rock Canyon earlier this year our friends told us how they had silicone wedding bands. I always climb without my tungsten wedding band on because of the danger of injury. A silicone band sounded like the perfect solution.
Knot Theroy sent us a couple of bands to try out and review for you guys and we have to say we are impressed with them.
Ordering a Silicone Ring From Knot Theory
We went through the Knot Theory Etsy shop to pick out our silicone bands. They have a lot of options to choose from for both men and women. Eventually I settled on the black with slate grey stripe and Meagan got the teal.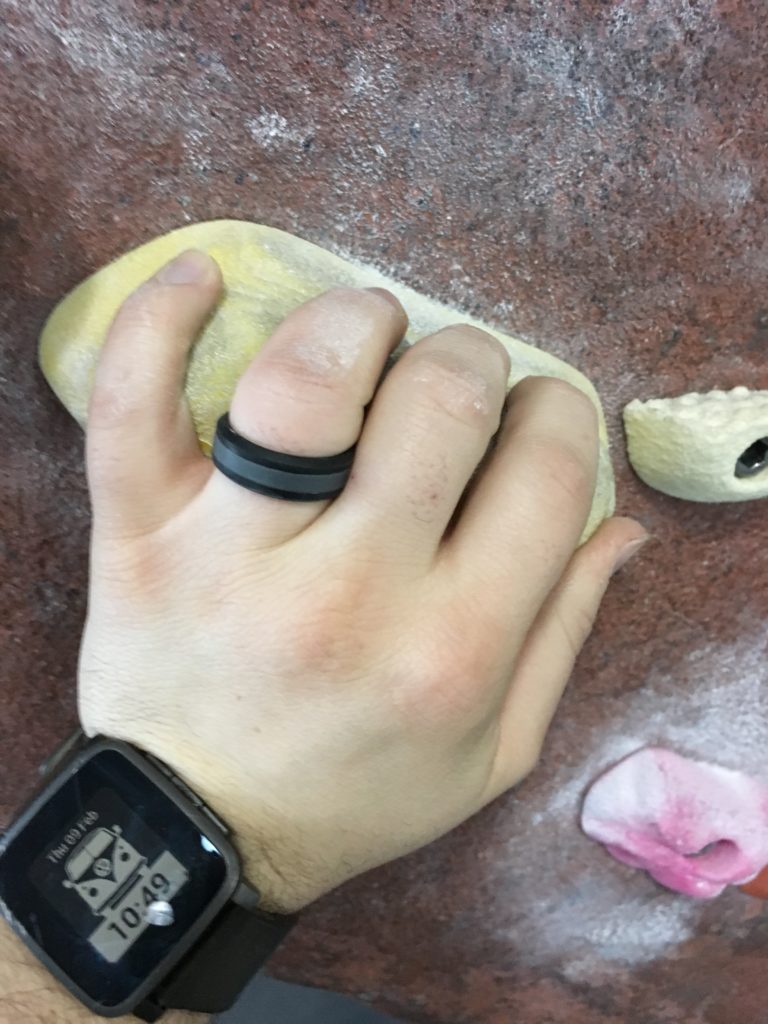 Before you place an order you will need to know what ring size you are. Knot Theory has a helpful guide to figuring your ring size here. Be sure to follow it and get exact, I thought I had it but when my ring came it was too big. Fortunately Knot Theory has great customer service and sent me a new ring when I figured out my correct size. Our rings shipped and arrived very quickly.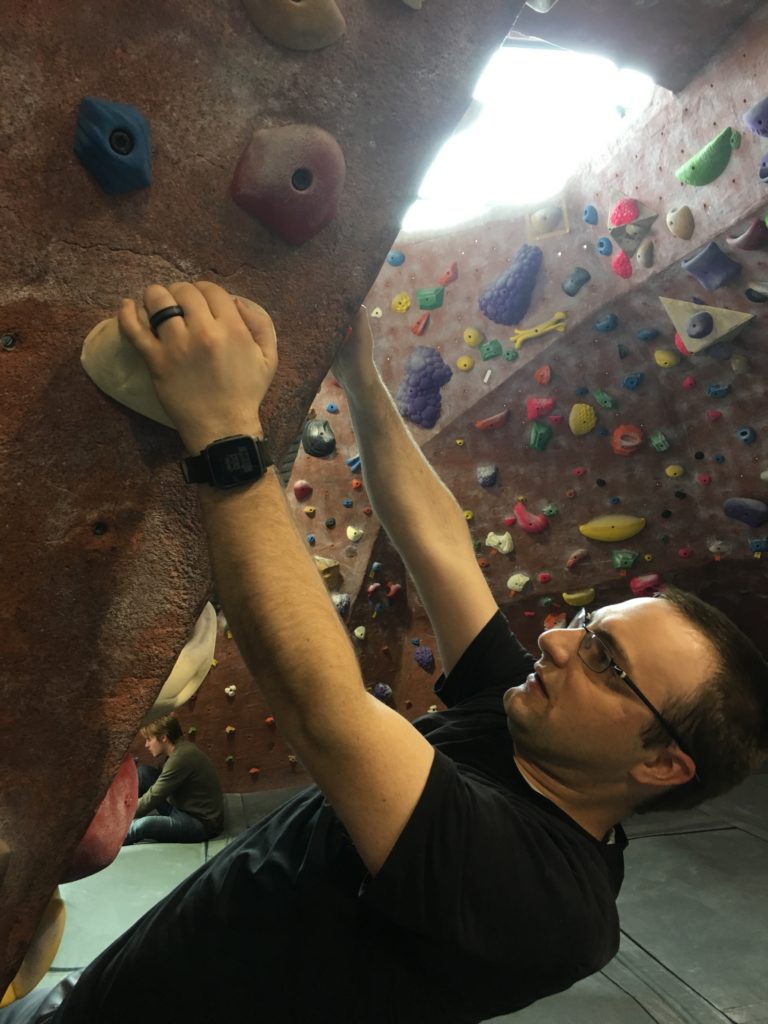 Feeling Safe with a Knot Theory Silicone Ring
I have now been climbing several times with my Knot Theory silicone ring and I have felt very safe while doing so. I don't feel like the ring would take off my finger if it snags and I don't worry about losing or damaging my metal ring.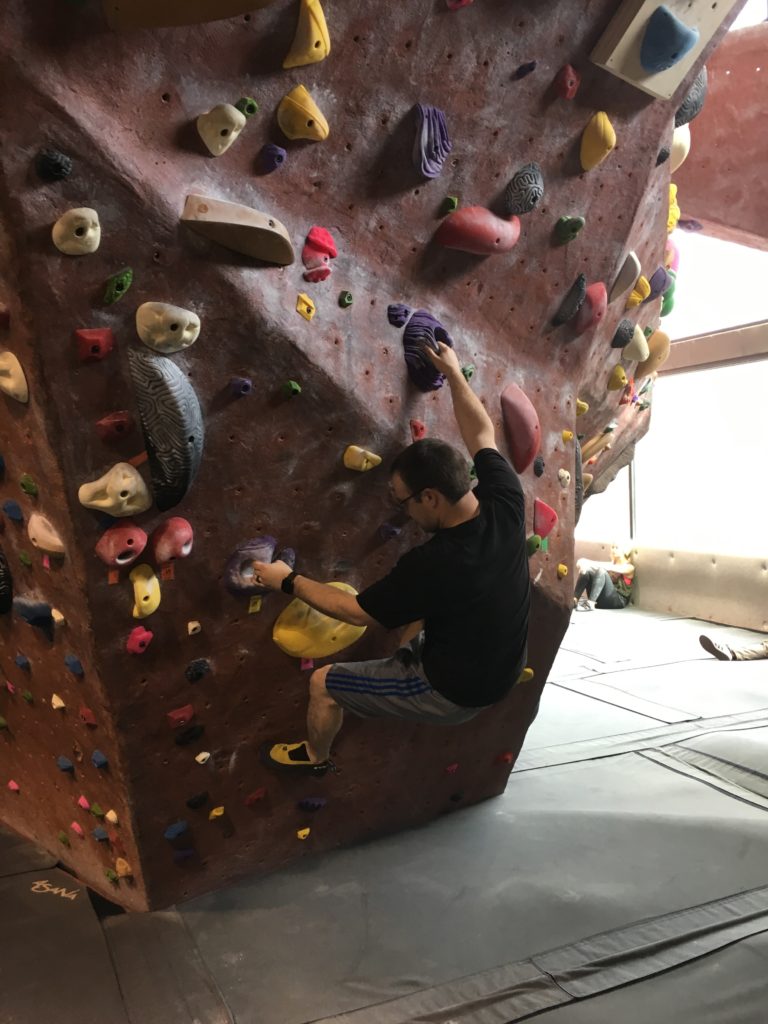 We both wore our Knot Theory silicone rings the whole time we were in Southeast Utah recently. Even though Meagan didn't do any climbing it was still nice to know that she wouldn't lose her expensive ring while we were out hiking around the national monuments.
When I first wore my silicone ring it felt weird because they are so light you hardly even know you are wearing a ring. They are very comfortable so it is easy to forget that you are wearing them. I wear mine when I am doing outdoor recreation like climbing, hiking, and skateboarding. I also wear it when we go on our travels even if we aren't doing anything extreme. It is also nice to wear when working around the yard.
Sum Up
We are very grateful to the Knot Theory team for sending us these rings to review and being so helpful during the process. We can highly recommend these rings to you in terms of quality, style and safety. With a wide range of color and sizes they have something for everyone.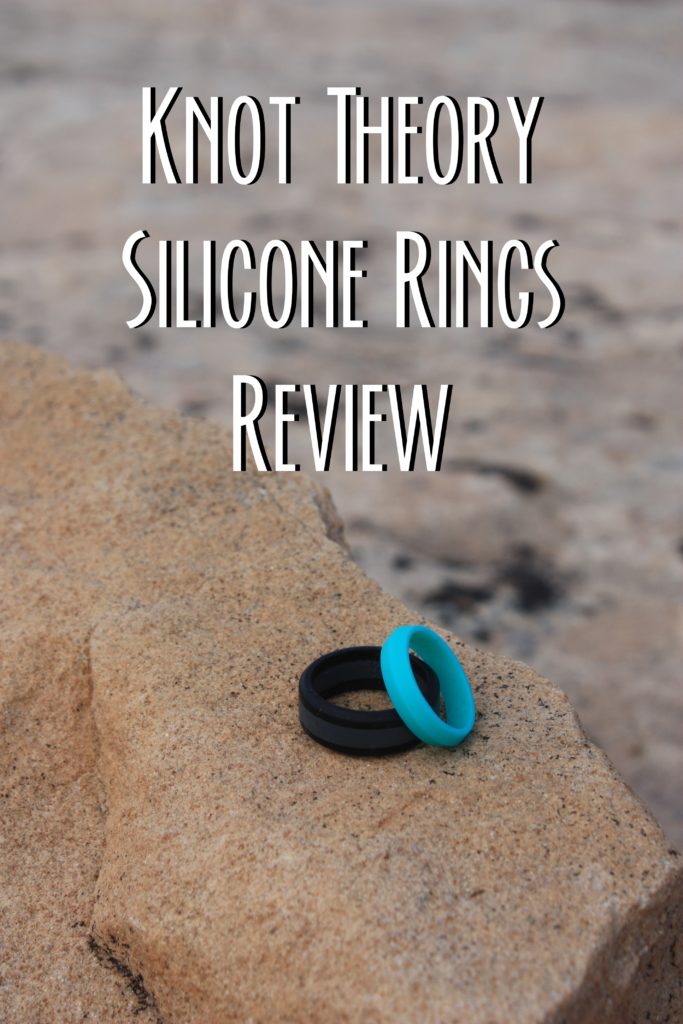 Disclaimer: Knot Theory provided the silicone rings to us to review. All thoughts and opinions on the rings however are our own. We only recommend products that we find useful and we think will benefit our readers.