On one of the days of our vacation, the weather was so off and on. It would be soaking wet for one minute then the sun would come out the next. Because of this we didn't want to go all the way out to Natural Bridges. The weather could change so much and we didn't want to have to drive an hour only to not be able to do anything more than we had already done. So we went to the Internet to find some other activities. We stumbled across a free hike on BLM land: the Butler Wash Ruins.
We had seen this hike the day before when we drove out to Natural Bridges. So we left our hotel when there was a break in the weather and were able to go on this pretty hike right before it started to rain again.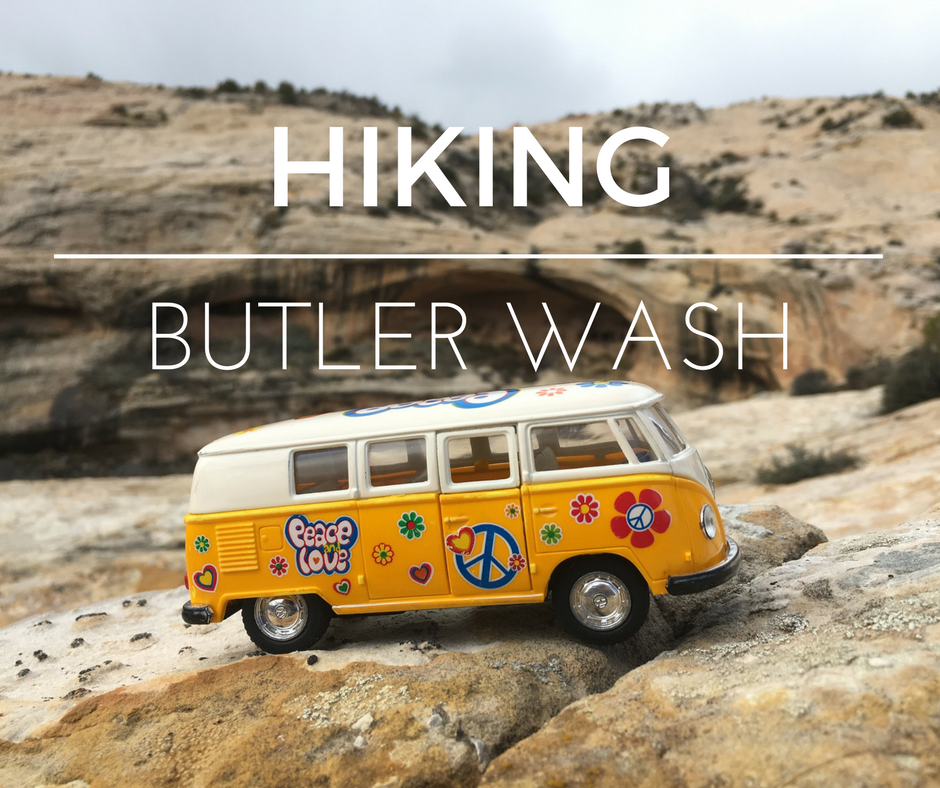 How to get to Butler Wash Ruins:
If you are coming from Blanding, head south on 191 then turn west on 95 (the first intersection as you leave town). Stay on 95 and you will see brown signs that say "Butler Wash Ruins." It is pretty clear and not hard to find.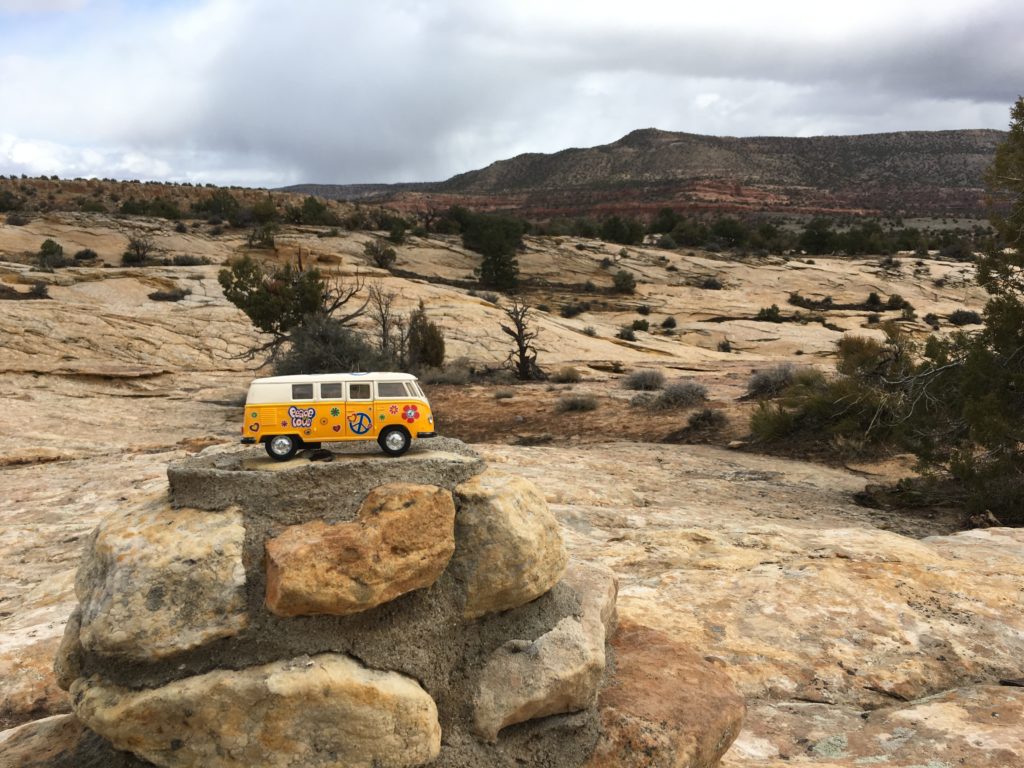 What You Will See and Do at Butler Wash Ruins:
You will first come to a nice parking lot with plenty of parking and restroom facilities at the trailhead. Then you will go on an about 1-mile round trip hike. The trail is easy and clearly marked. You will start out on a dirt path but about 2/3 of the way in, you will switch to large slick rock. On this part of the trail make sure to look for cairns so you know which direction to go. But even if you miss them, you can probably figure out how to get up the slick rock.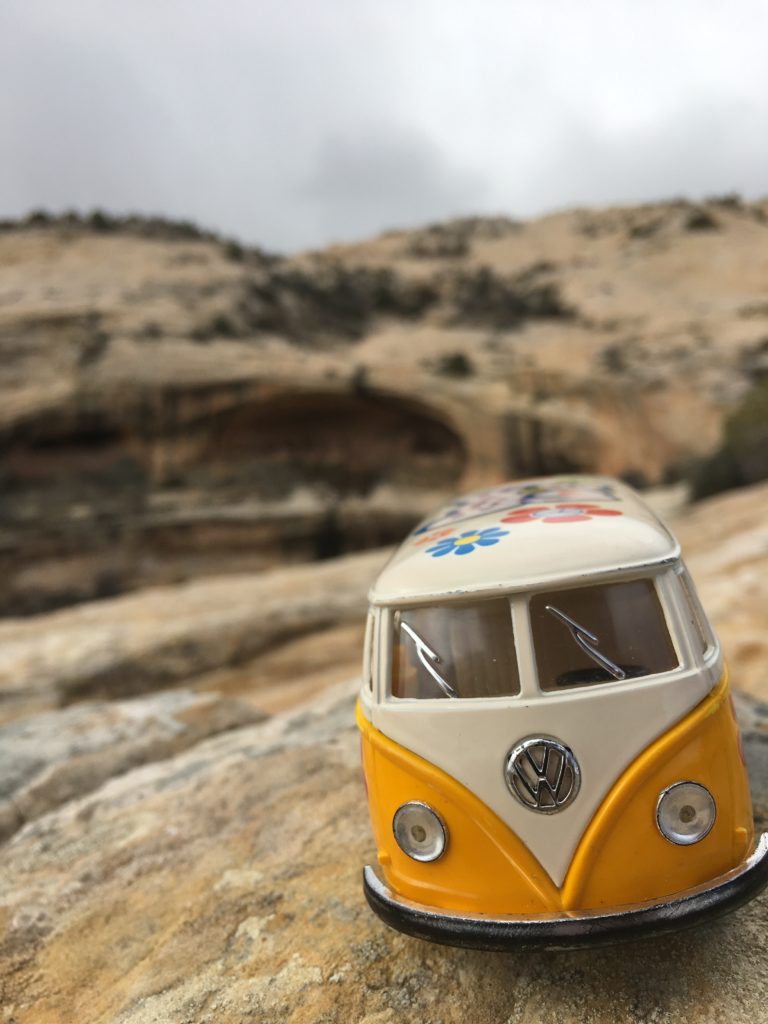 At the end of the trail, there is an overlook point to see ancient Anasazi ruins inside a cliff face. There is a new-ish bench and fencing for safety at the overlook. There are placards at the lookout point that tell about the Anasazi people and their home that they made in this cliff. After you have enjoyed your view, you can head back along the trail towards the parking lot.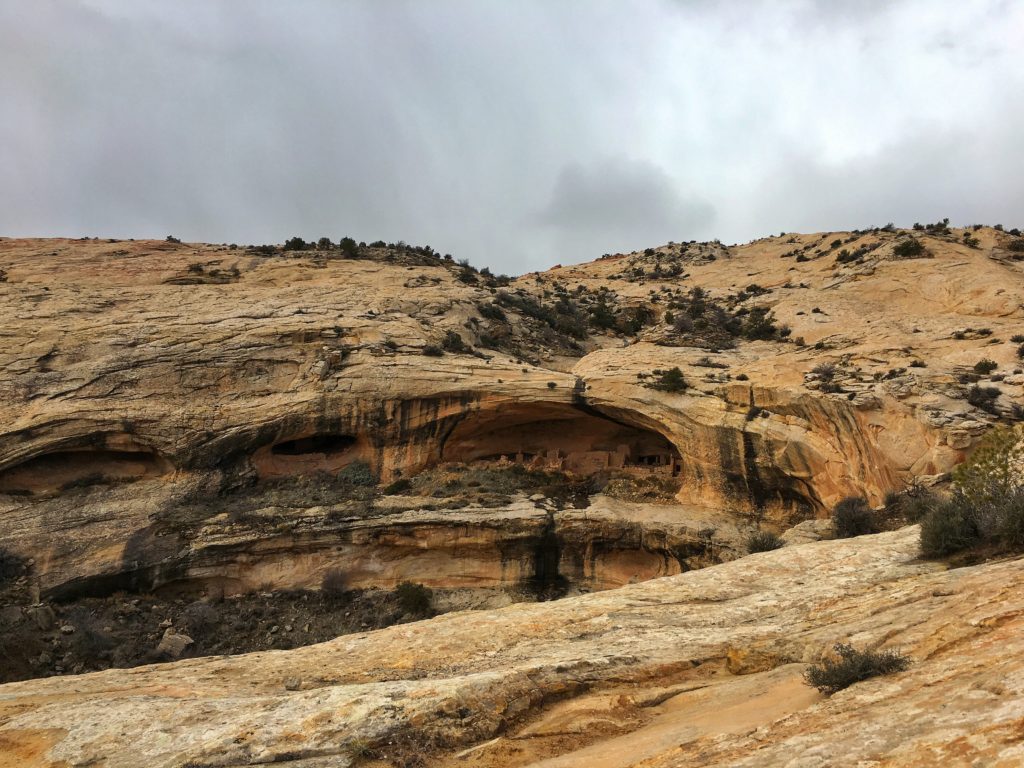 The whole hike (including viewing time) took us less than an hour. You could easily do it in 30-45 minutes depending on the type of group you have with you.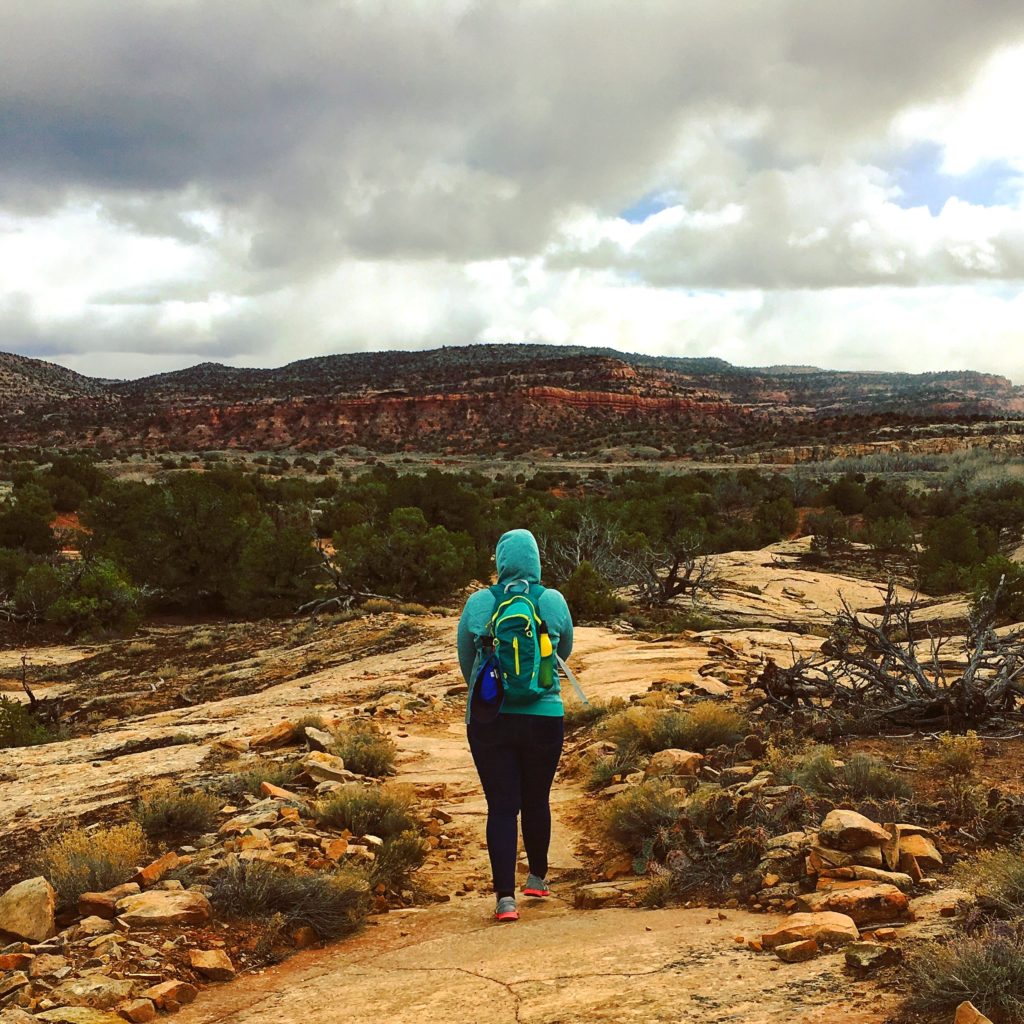 Sum Up:
Butler Wash Ruins is a great (free) family friendly hike. It is short but has a great view at the end that is exciting to see. It is easy to get to with lots of clear signage.