Four Corners is one of those places that I just had to go. I have lived in Colorado and Utah, my wife lived in Arizona, and my mother was a missionary in New Mexico. So I felt it was only a matter of time before I made it to this man made wonder. However when I got there on a recent trip to Southeast Utah, I'm afraid I was a bit disappointed.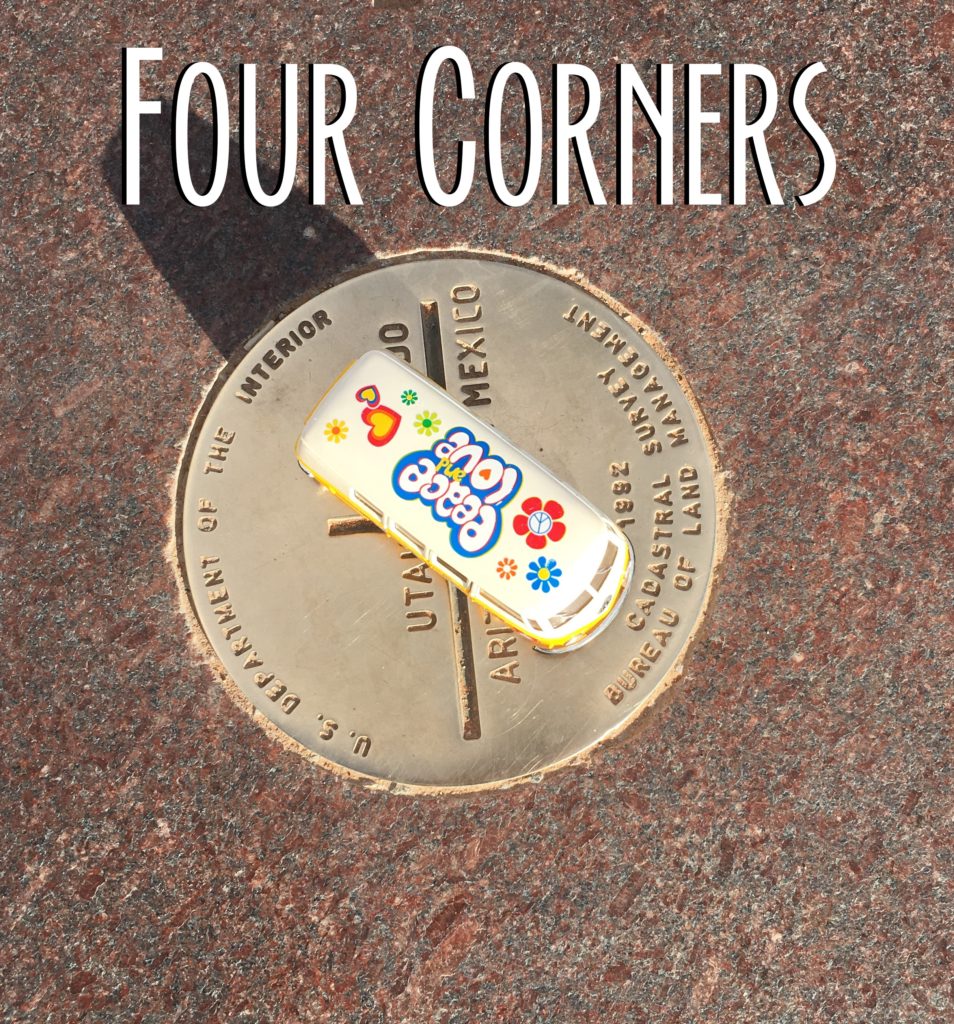 What You Will See at Four Corners
I don't know what I expected really. I think we've all seen the classic pictures of standing in four states at once. So I guess I knew exactly what I would see. There is a circular concrete pad with a metal medallion in the middle marking the place where theoretically the four states meet. I say theoretically because what I found out when I got there was it might not be quite right due to some errors in the surveying of the spot.
Regardless of the surveying though, everyone accepts it as fact that if you stand on that medallion you are in four states at one time. The Four Corners monument is the only place that this feat can be accomplished. So if that is one of your life goals, like it was mine, then you have to come here.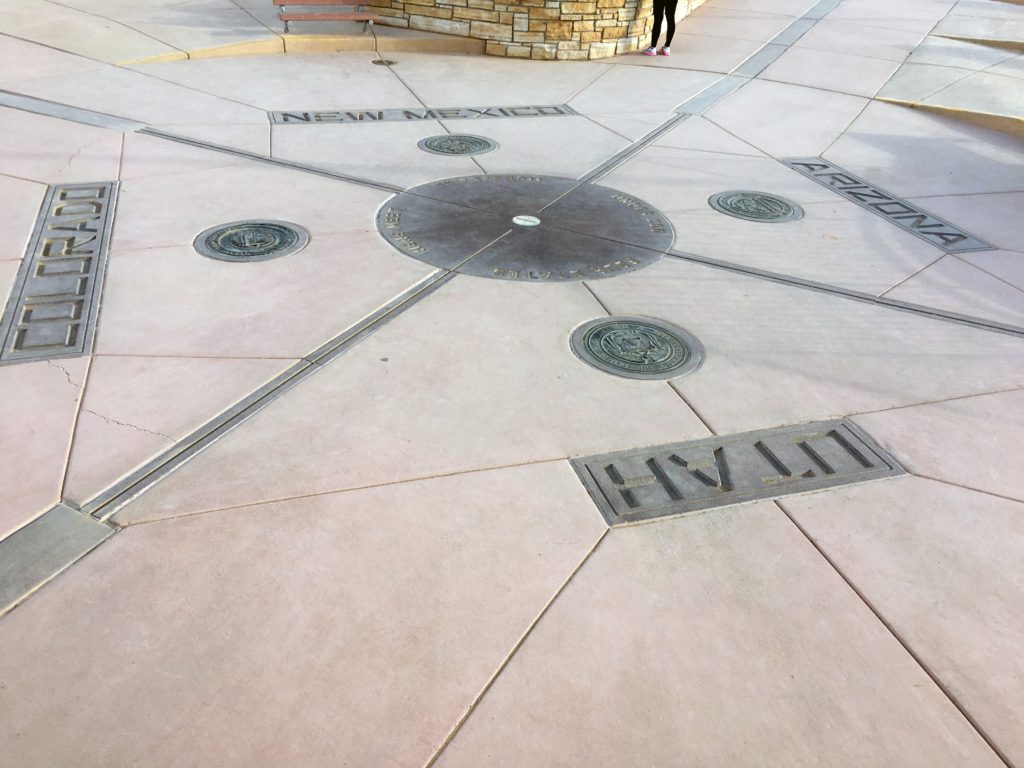 The Four Corners monument sits on Native American tribal lands. That means that entrance to it is controlled by the tribes and consequently costs money. It is a $6 per person entrance fee. This also means that you might be confused when you first pull into the dirt parking lot (after paying) because all you will see is a long row of doors.
These doors are actually the entrances to stalls that face the monument. In these stalls you will find Native American craft sellers. If you have ever driven across reservation land you are probably familiar with these wares. You walk around to the left of the row of doors to actually get to the monument.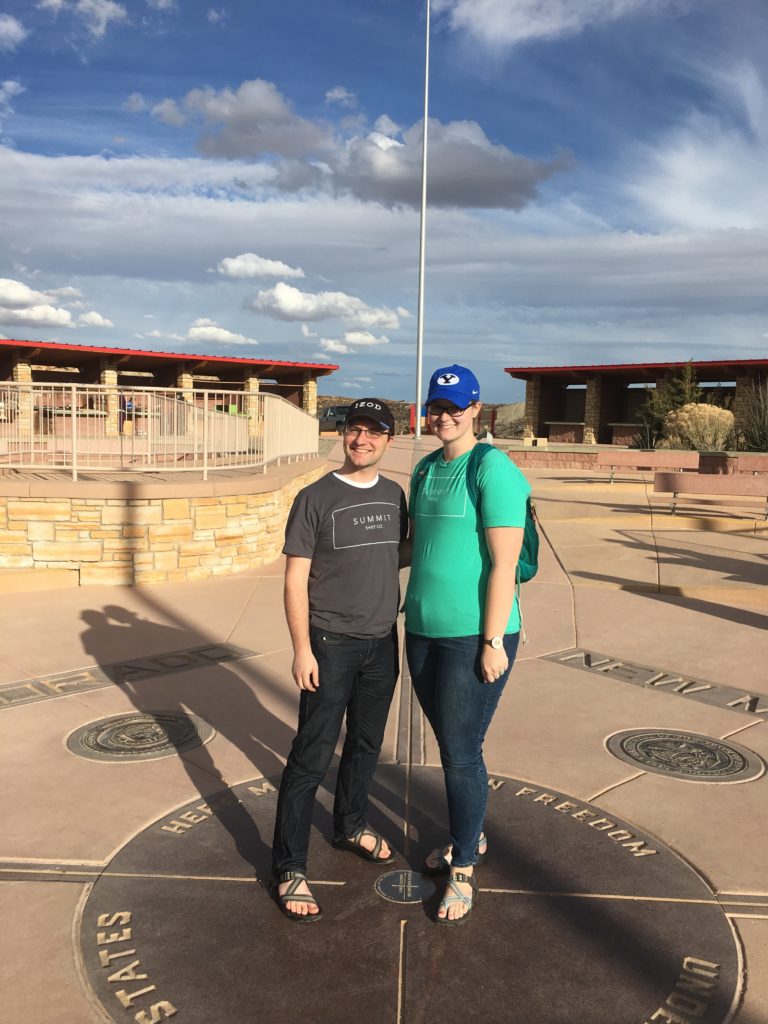 Once you are at the monument you walk into the center and wait your turn to take a picture. There is really only one pose that works here and that is the crab walk. Doing that you can be in all the states at once. Of course you could just stand on the medallion, but that isn't as much fun. Once you have taken your picture that is pretty much it.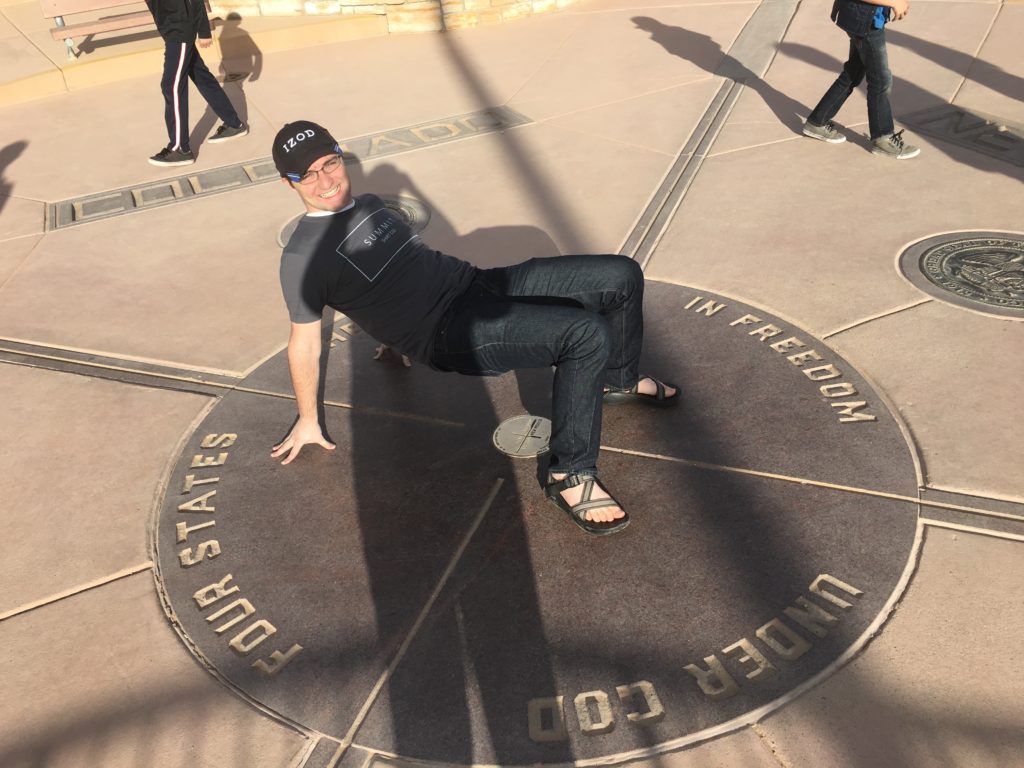 How to Get to Four Corners
The Four Corners monument can only be reached by coming from the Southern two states (New Mexico and Arizona). We came from Utah (we had been visiting Hovenweep) and we had to go through Colorado into New Mexico to get there.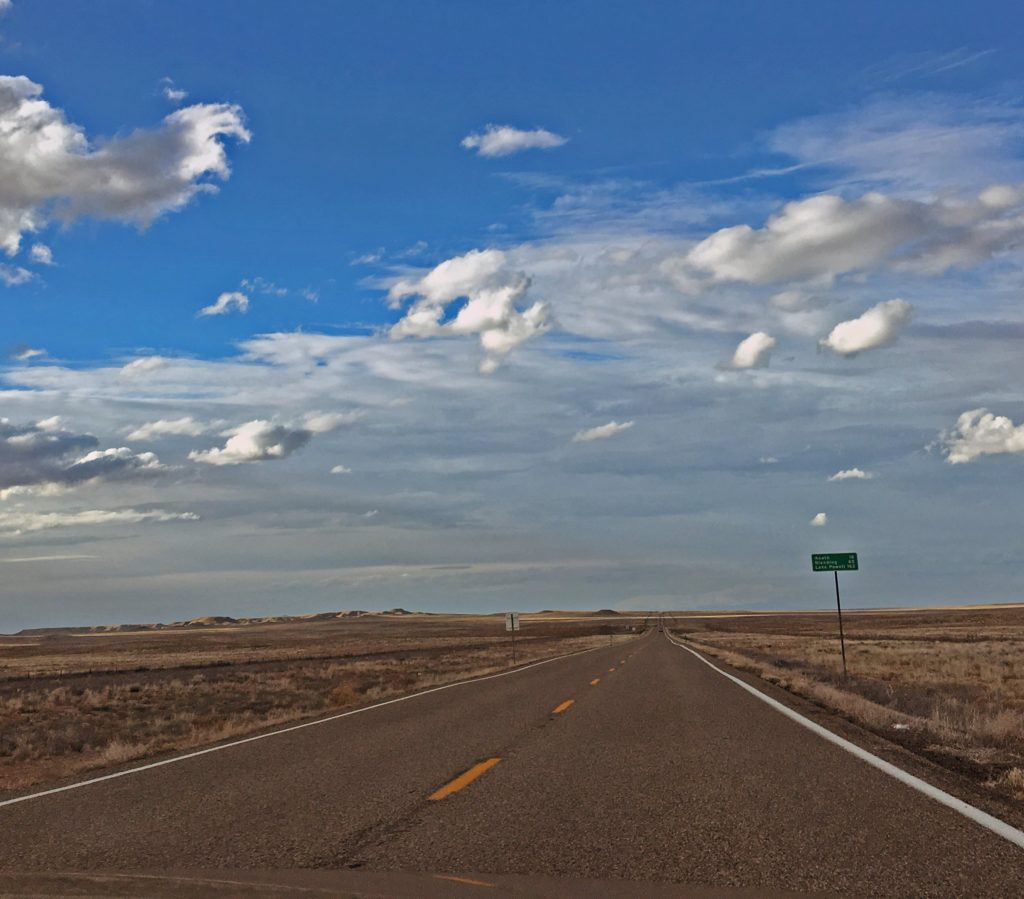 If you are following our route Highway 162 in Utah becomes Highway 41 in Colorado. You then turn west onto Highway 160 which will take you into New Mexico. You then turn right(when you see the signs) onto the road that will take you to the monument. Along this road you will eventually come to toll house where you can pay your entrance fee.
There are pit toilets on site in the parking lot. When we were there there were some new bathrooms under construction, but we have no idea if those will be done soon or if it is one of those projects that is always ongoing. There are also some food sellers with Navajo tacos and such.
Be aware that the monument closes at different times depending on what season it is. When we were there in February they closed at 5:00 PM. Check the hours for your trip on the Navajo Nation's website. You do not want to drive all the way out and then not be able to see it.
Sum Up
There is very little to see and do at Four Corners. I really wanted to go, Meagan didn't really care. In the end it was underwhelming but I'm glad that I did it. If you are nearby and can spare the six dollars per person then go ahead and do it.