Just at the intersection if I-15 and I-70 in Utah, is a small, historical station known as Cove Fort. It was originally built to be a half-way point for stagecoaches and travelers between Salt Lake City, Utah and St. George. And it has continued to be a nice stopping place for travelers along i-15 and I-70.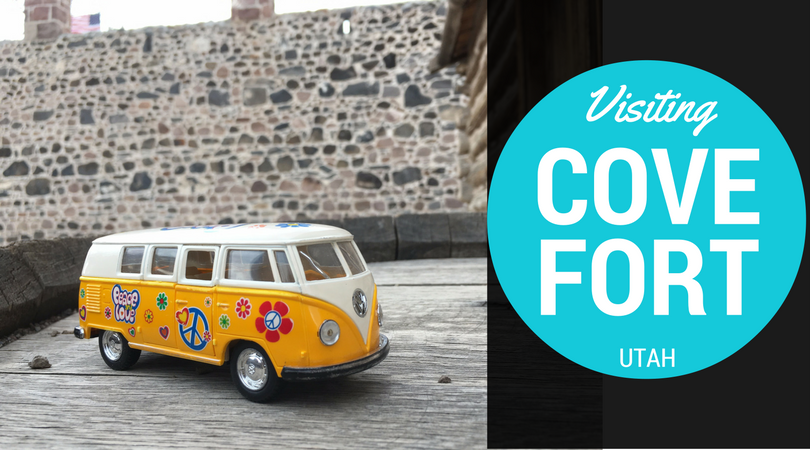 How to Get There:
Whatever way you are coming from (North or South on I-15 and East or West along I-70), Cove Fort has a lot of very clear signage that will get you to the right spot. Along I-15, you can take either Exit 135 or 132. If you take Exit 132, you will end up on I-70 for a short distance, then you will take Exit 1. From I-70, just take Exit 1.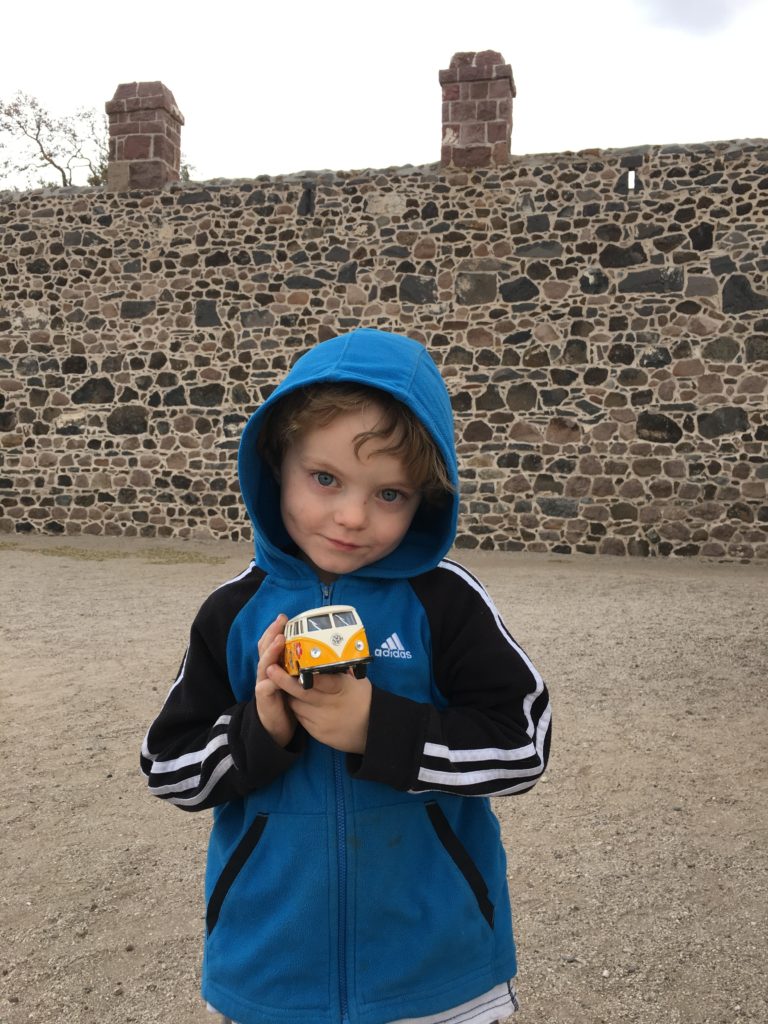 After you exit the interstates, you will follow a slow curve through some fields. Then you will see the fort. There is plenty of parking and lots of open grassy areas with picnic tables. These areas  are great for stopping at for lunch. They also have very clean restrooms that are free to use.
What You Will Do There:
In addition to being a great rest stop to get out, stretch your legs, use the restroom or eat a meal, Cove Fort is actually a fully functioning, historical fort. There are tours offered by senior LDS missionary couples that take you around.
If you choose to go on a tour, they often can tailor it to your time needs. Just find any person wearing a black name tag and they will help you out. They are not hard to find and will often seek you out 🙂 For the tour, you will start with a video that gives you the history of the fort as well as how it came to be what it is today.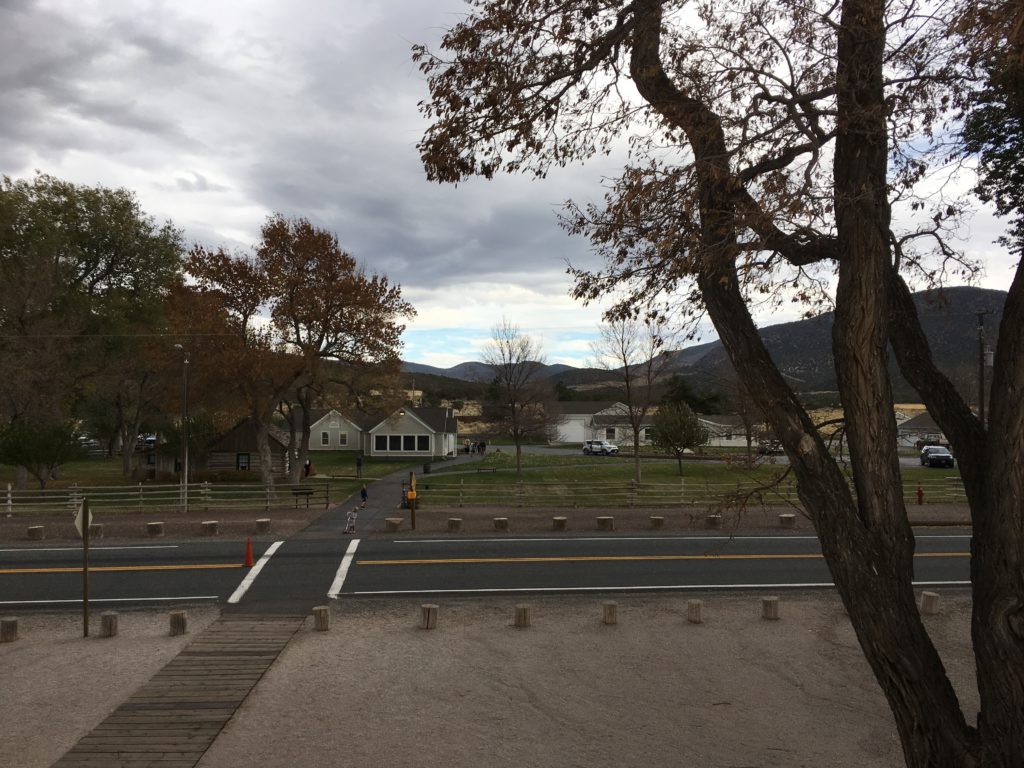 After the video, you will be taken inside the fort and shown around to the different rooms. The whole south side of the fort was used for businesses and gathering rooms. The north side of the building has all of the bedrooms.
The missionaries will take you through the different rooms, taking you inside and giving you a lot of information about how the rooms were used and point out the historical artifacts in each room. After the tour, you are usually able to go up the stairs to the top level of the fort. This is one of my favorite places. It really allows you to see around for miles and miles. You can also go out the back of the fort after your tour and see the outer buildings and areas. These include a fully functioning garden, a blacksmith shop, an ice box, a barn and a small shack with a sod roof.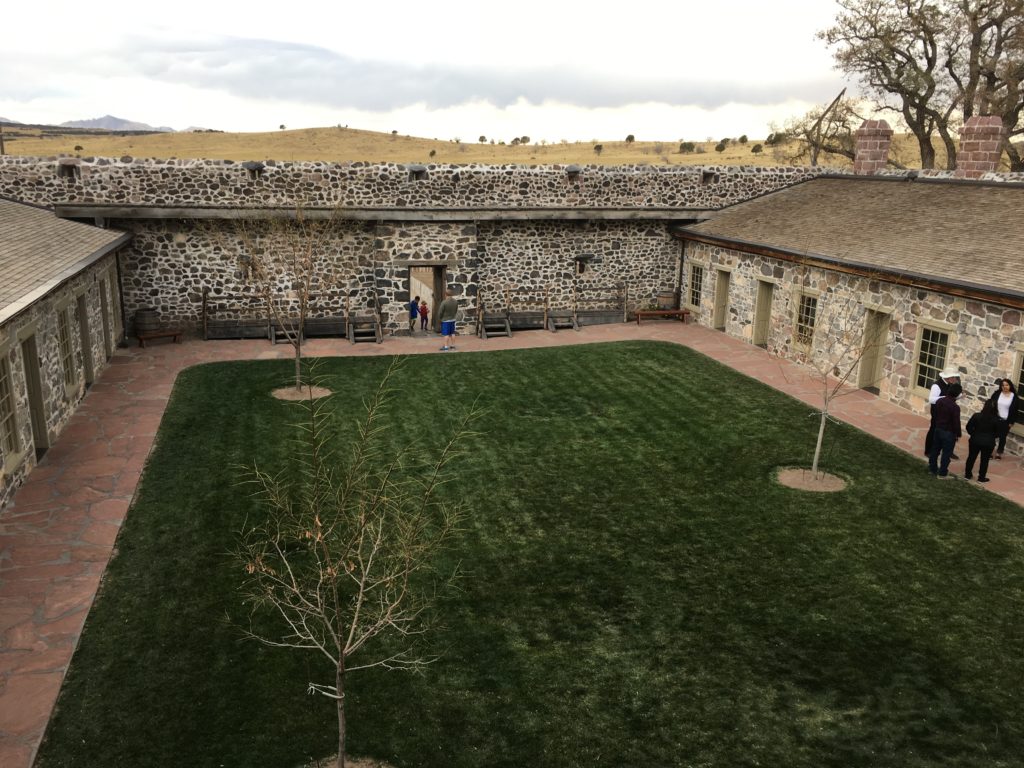 Sum Up:
Cove Fort is a great stopping place on your trip through central Utah. It has a lot of nice areas to let your kids run around, eat a picnic lunch or simply use the clean restrooms. If you're looking for more of a historical/educational experience, the senior missionaries there are very kind and are happy to give you tours of this fully functioning, historically accurate fort.