While you could easily stay at a hotel in Las Vegas and hop over to the Red Rocks area for hiking and climbing, we opted to go camping right next to the conservation area as well as great bouldering and climbing areas.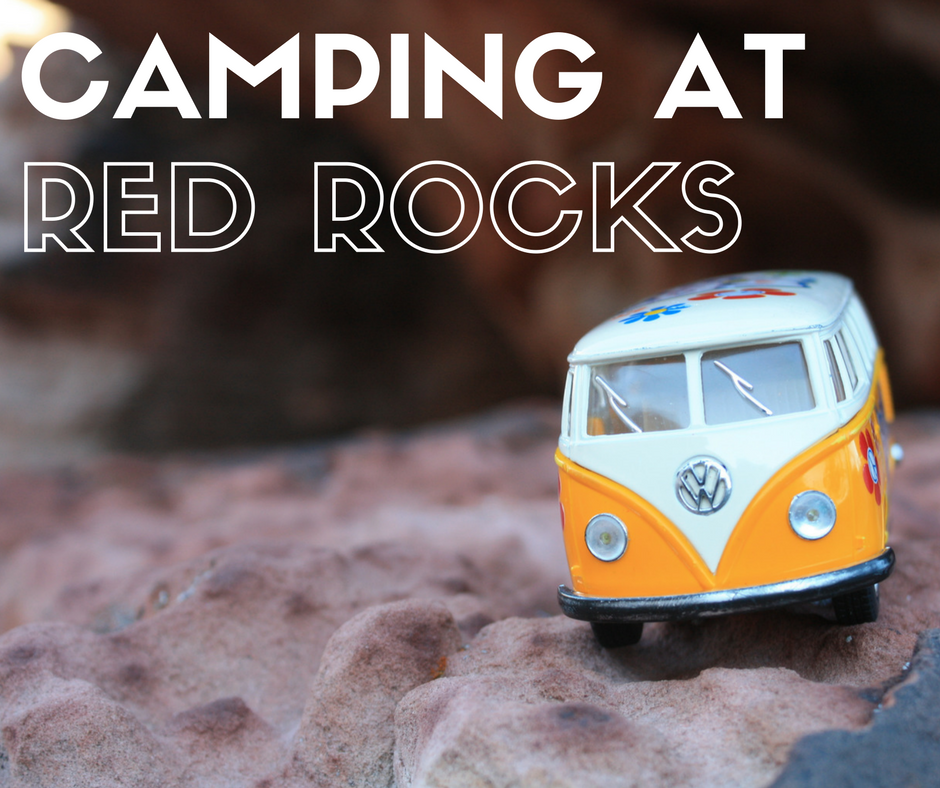 How to Get There:
The Red Rocks campground is located just a few miles East of the conservation area. It's physical address is 3293 Moenkopi Road, Las Vegas, NV. You will follow a curvy road that ends at the campsite. You will pass a fire station as well as the group camping site before getting to the individual camp sites. Once you get to the individual camp sites, you will need to drive through the loop until you find a site that isn't occupied. You can tell this by if there is a yellow tag clipped to the campsite post. If there is one, it means the site is occupied.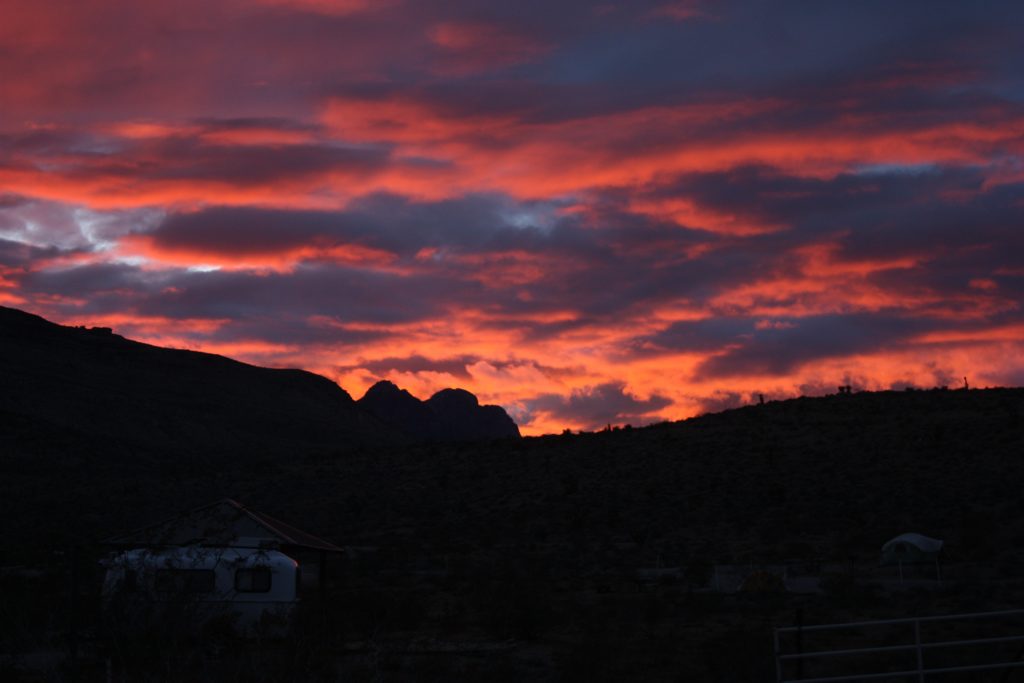 What You Need to Know:
When we went over a 3 day weekend in January, there were some spots available when we got to the campsite a little before noon on a Saturday. As the weather becomes nicer in the spring and early fall, the campsite can be quite crowded. So make sure to plan ahead and get there early to get a spot. There are 14 individual camp sites and 7 group sites.
For individual sites there are no reservations; it is a first come first serve campground. We would suggest finding a camp site then sending someone back to the entrance to get a tag and pay your fees. Camping is $15 per night. If you would like a group site, you may call and reserve it for $40 per night. More info on that can be found here.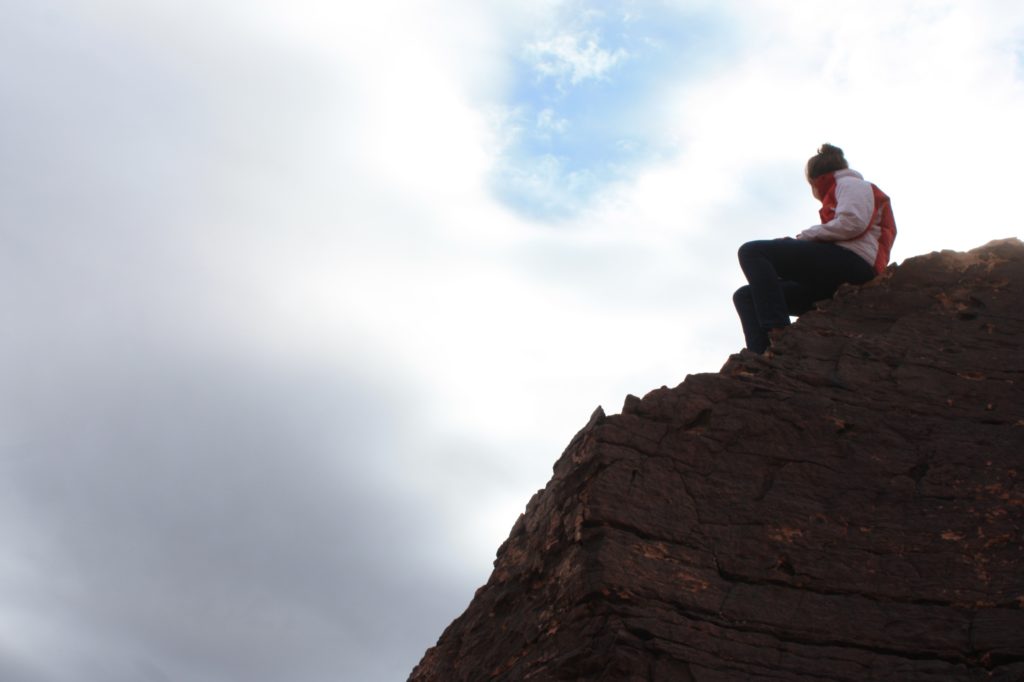 There are pit toilets and running water at the campground but no electricity or hook ups for RVs and trailers. There are also no showers. We read somewhere that said wood would be available for purchase at the site from the hosts but there wasn't. So you will have to buy it at the local grocery store or bring it yourself. All of the campsites have a picnic table, grill, and fire pit. Some of the campsites have a covered picnic table area which we were lucky enough to get.
Depending on when you go, you will want to make sure you pack the right equipment. We thought it would be slightly warmer than it actually was when we were there. We stayed warm enough, but we wished we had brought heavier coats and warmer clothes and layers for the early mornings and late evenings when the sun wasn't around.
Sum Up:
Camping at Red Rocks is a great, economical alternative to staying in a hotel. It also makes is super convenient to go to the conservation area for hikes or to go climbing and bouldering at Red Springs or the Kraft Boulders.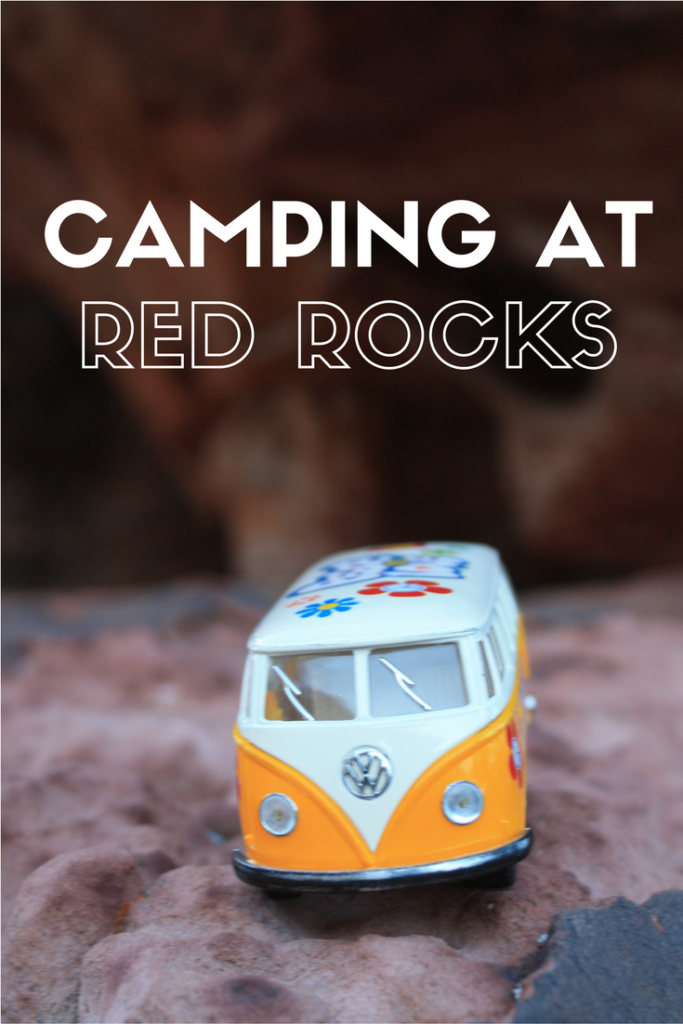 **This post contains affiliate links**