We have mentioned before that one of our favorite quick get away places is St. George, Utah. With TONS of activities, especially outdoor activities, that are free or very cheap, St. George is a great family vacation spot.
While you can save a lot of money when going to St. George because so many activities are very inexpensive or free, we always think it is worth it to take in a show at Tuacahn. Situated near Snow Canyon, this is a truly unique amphitheater that you should definitely put on your must see list.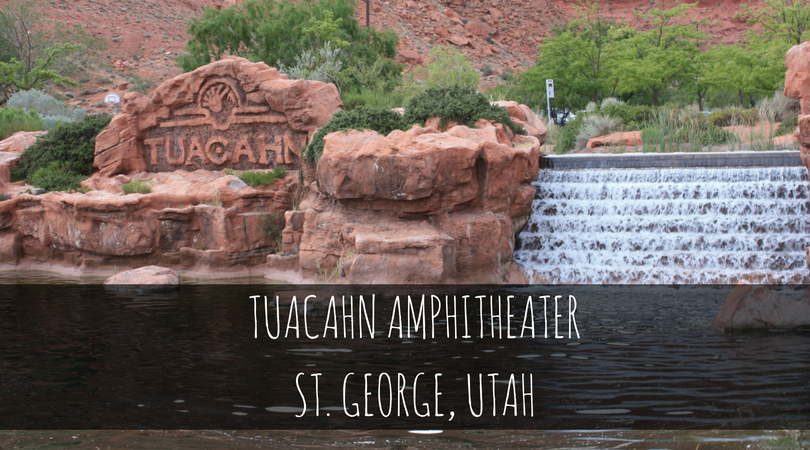 How to Get There:
Tuacahn Amphitheater is located just outside of St. George in a small town called Ivins. To get there, take the St. George Boulevard exit off of I-15. From there, turn right on 1000 East. Then turn left at the next light onto Red Hills Parkway. Take Red Hills Parkway west for a few miles. There will be signs directing you to Tuacahn. At the second round about, take the first exit and then make an immediate left. Stay on that road and it will take you right to the Tuacahn parking lot. Parking tip: If you can back into a spot it makes it much easier to leave once the show is over.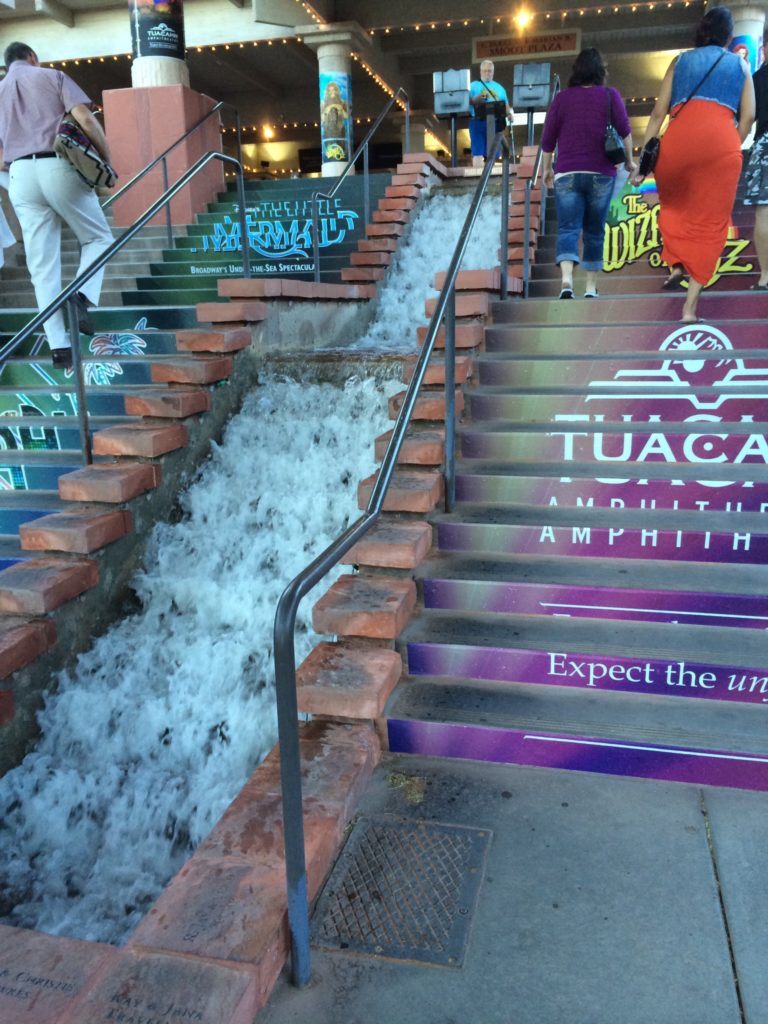 What You Will Do:
The main reason to go to Tuacahn is to see a show. During the summer, Tuacahn puts on three musicals that are always beautiful and amazing productions. Check out their website here to see their latest shows. The musicals usually run from late May through mid-October. If you are there at other times of the year, there are also plenty of concerts and other shows you can see. One thing we absolutely love about Tuacahn is that there is no such thing as a bad seat! There are four different pricing zones and each and every seat has a good view. While we have never sat in zones 1-3, we have always been quite content with our zone 4 seats. If you get seats in that zone and sit somewhat near the top, you are often under the misters which get turned on on those hot summer nights.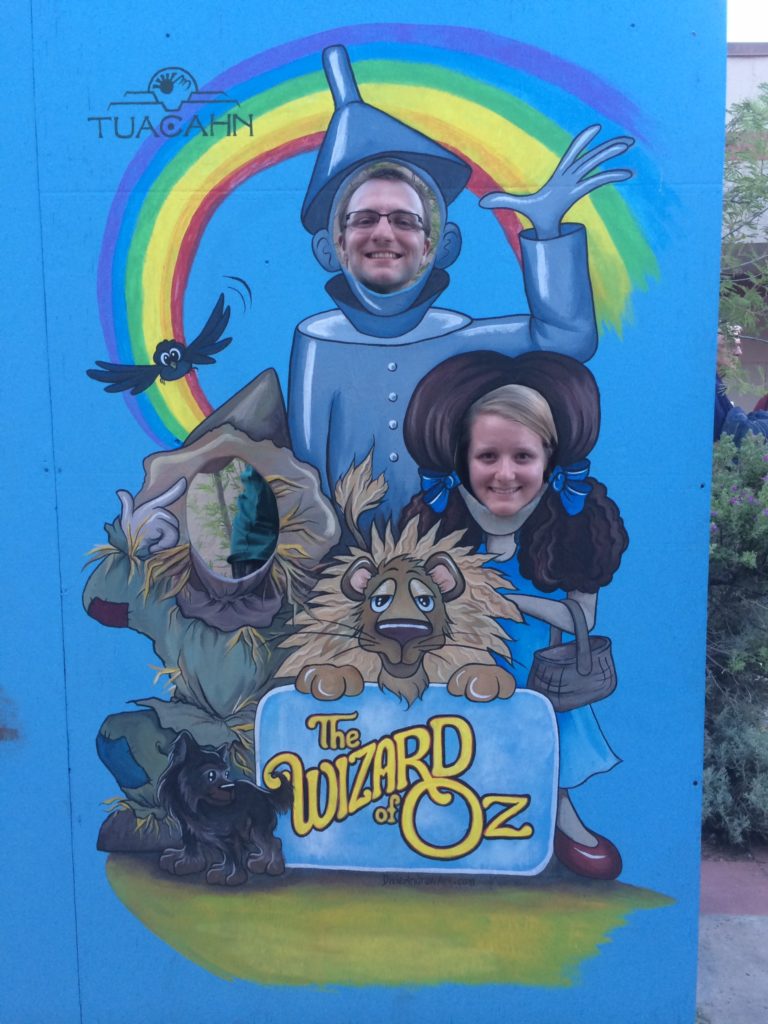 In addition to seeing the musicals in the summer, there are also themed dinners that go along with the musical of the night. You will have to purchase tickets ahead of time in order to go to the dinner. It is always fun to go to these dinners to see (and eat!) the cleverly themed menus. The dinners are held on the plaza to the left of the amphitheater with additional seating inside the attached arts high school. During or shortly after dinner, there is often pre-show entertainment being put on by the high school students.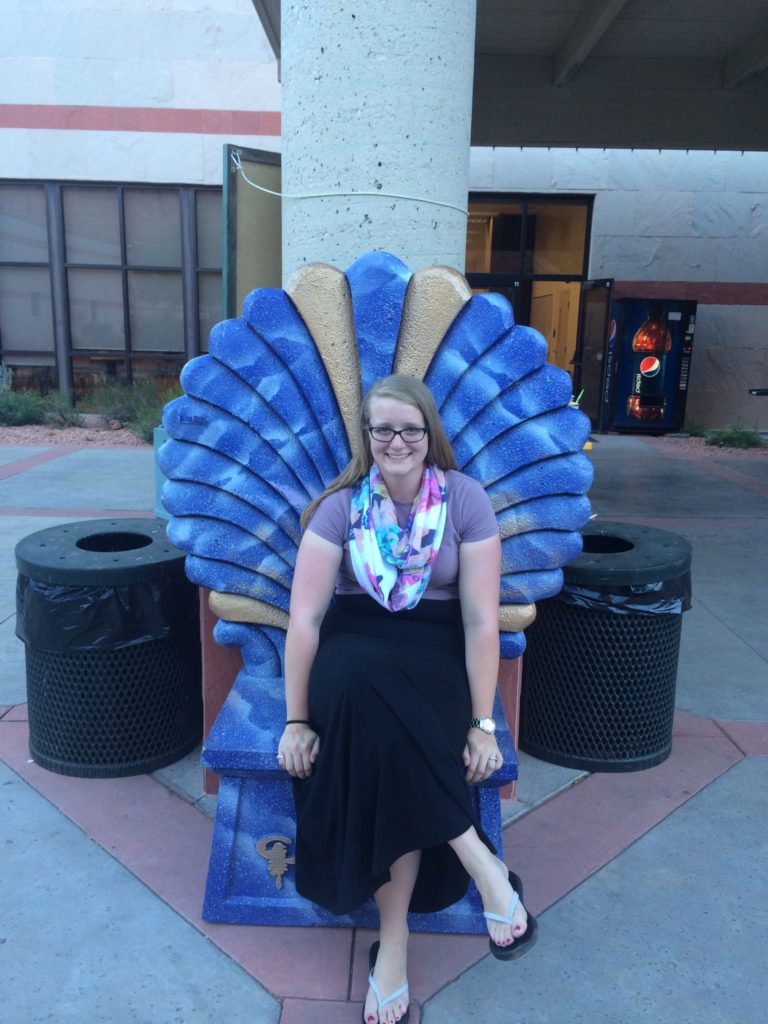 Additionally, you can also take backstage tours of the amphitheater. We have never done these but hopefully will do them on one of our trips.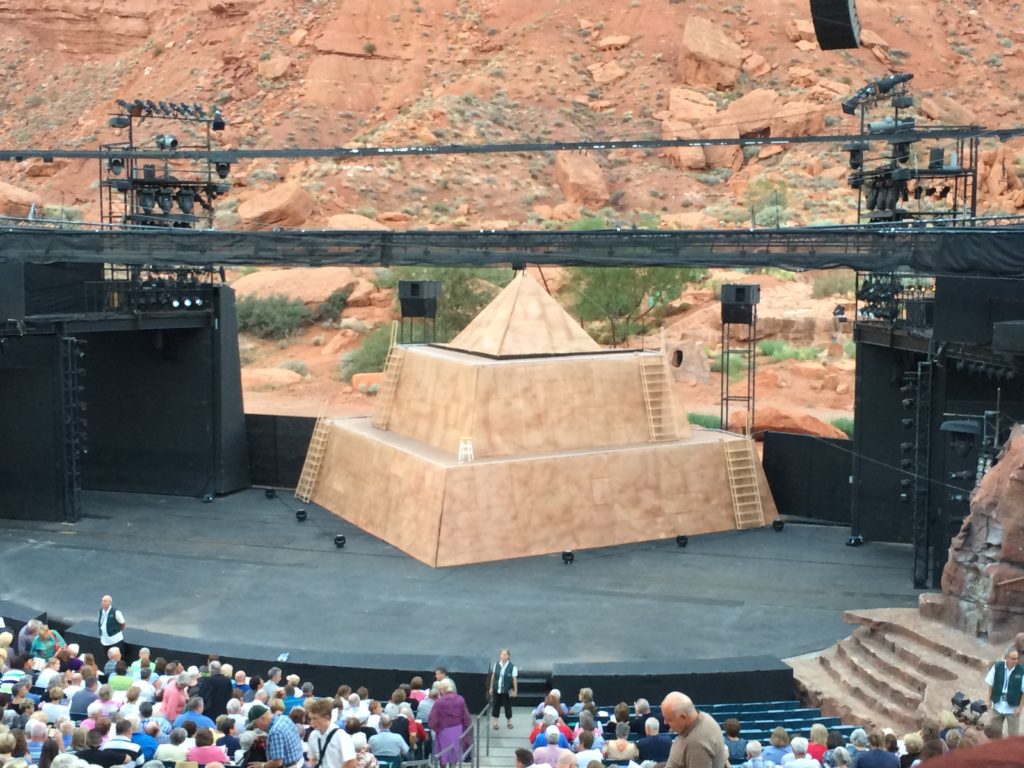 Sum Up:
Tuacahn is a wonderful place to visit on your next trip to St. George. With high quality musicals taking place in a beautiful setting, you are sure to have a wonderful experience.