St. George is of course known for being an area of outdoor recreation, but sometimes you also need something to do inside. Especially when you are traveling with kids. The St. George Children's Museum provides a fun indoor activity where you can easily spend a few hours. We took our extended family there during our family reunion and it was a big hit with kids (and the adults too!).

How to Get to the St. George Children's Museum
Located on Main Street, the St. George Children's Museum is easy to find. It is just south of the St. George Tabernacle. Get off of I-15 on the St. George Boulevard exit then turn south onto Main Street. Just after the Tabernacle you will see the park and splash pad, and just after that at the end of the block is the museum, housed in the old Dixie Academy building.
Parking is free and is around the back of the museum. There seems to be plenty of parking, but if it happens to be full you can park at the Tabernacle and walk across the park to get there. You will need to walk around front to enter the building on the street side.
Once inside go straight up the stairs. Someone will either be there to greet you or they will be in the little glass booth on your right. The museum is technically free, but they suggest a very reasonable donation of $3 per person which is what we paid. You do need to obtain a wristband in order to be in the museum.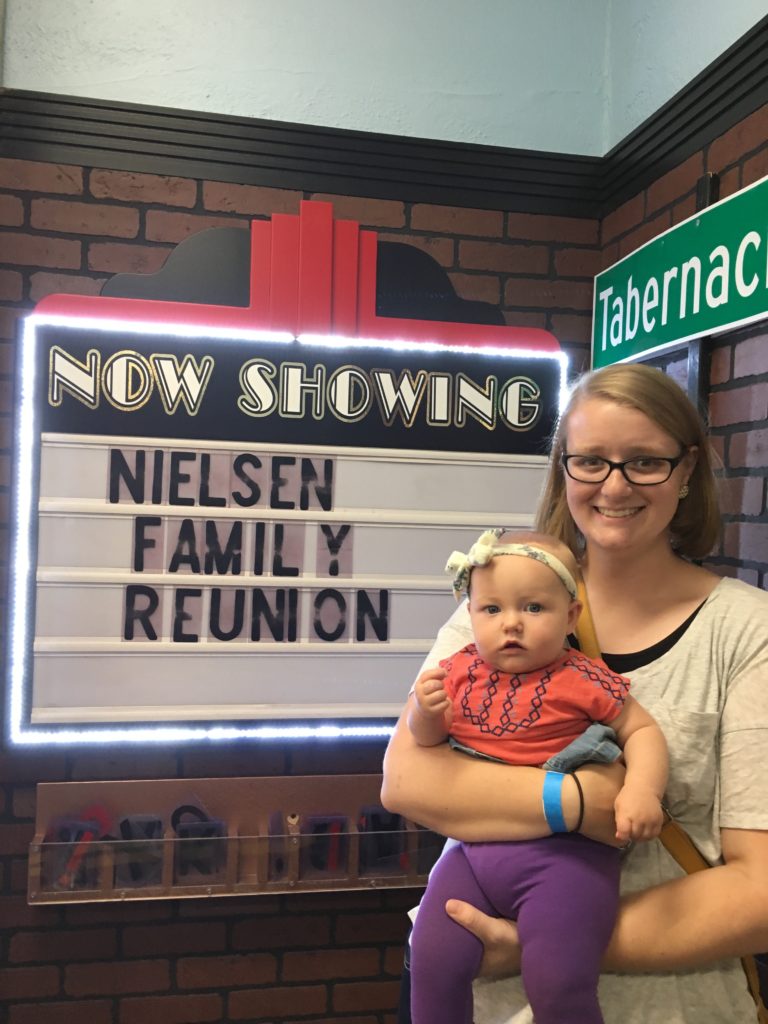 What You Will See and Do
While not as large as most children's museums the St. George Children's Museum packs a lot of exhibits in. We spent a few hours there with seven children, two teenagers, and ten adults.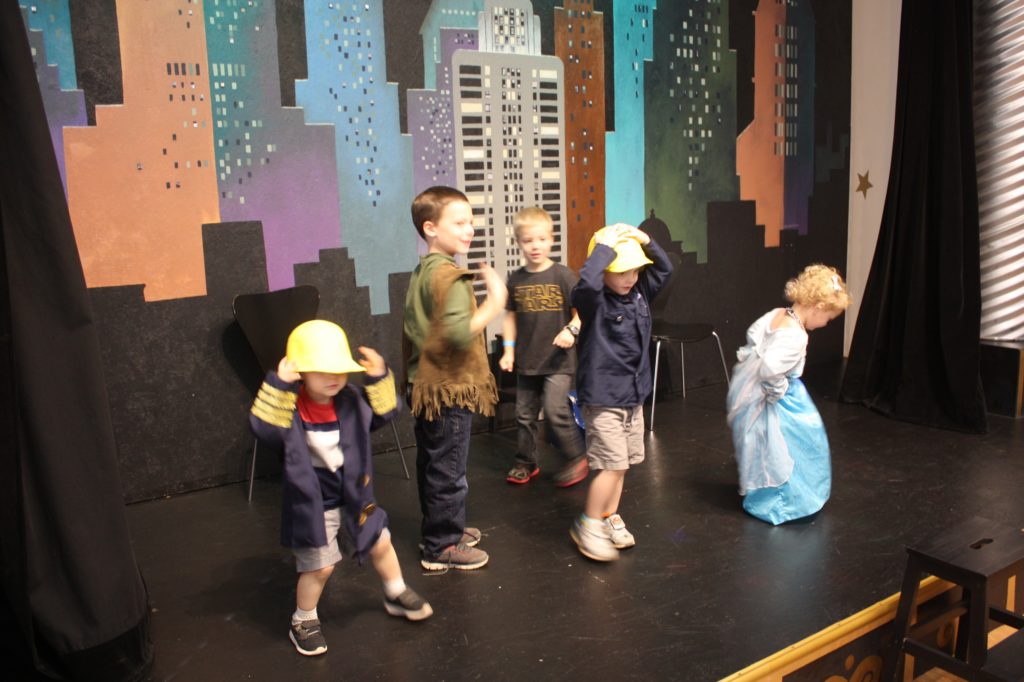 The top floor functions like a little city. Each room up here focuses on different types of occupations. For example there is a room with different entertainment work such a stage and a sound mixing booth. Another room is about transportation and has an airport and and auto mechanic shop.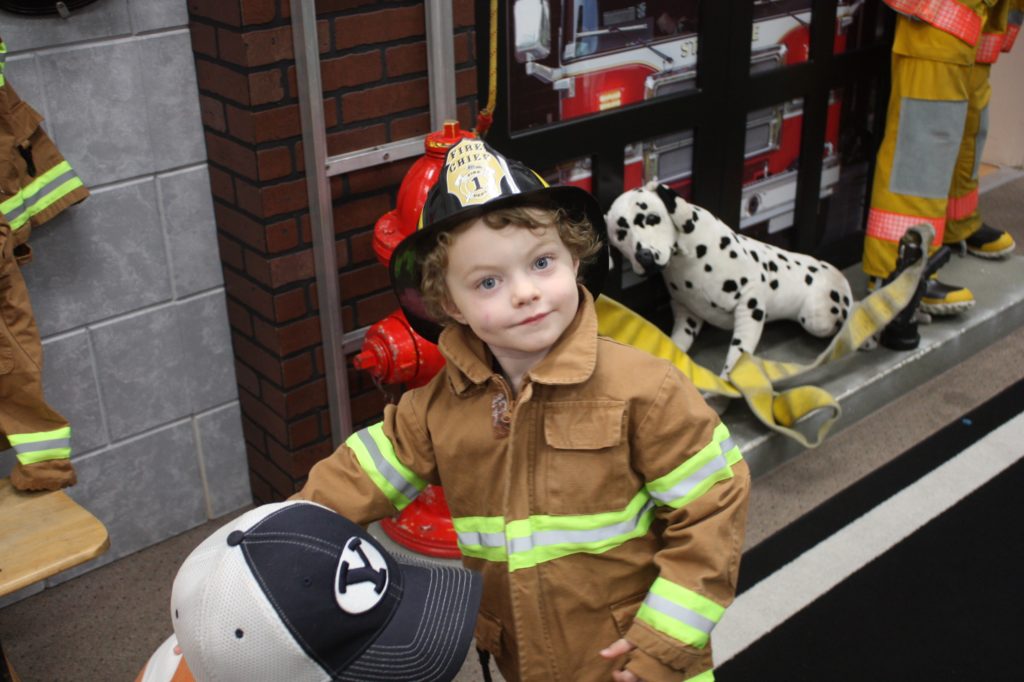 The downstairs is more of the imaginative and scientific exhibits. For example there is a castle, a mine, a dinosaur jungle, a submarine, and an instrument room. There are a lot of fun things for kids to do down here.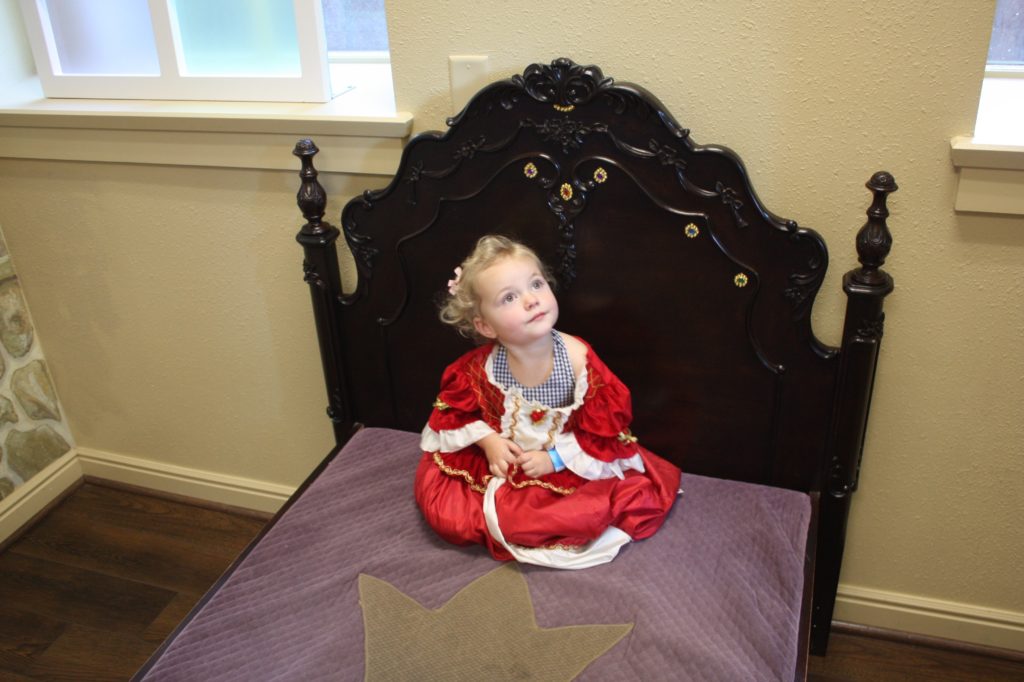 One thing we always encourage people to do when taking children to a museum is not to rush them too much. Adults tend to want to "get through" the entire museum, but especially in children's museums real learning happens when children are able to engage in involved play with the exhibits. The St. George Children's Museum is small, so you likely will be able to see the entire thing, but don't worry about rushing through.
Sum Up
This is a great little museum. It is well worth your time and a few dollars to visit with kids. The staff here are very friendly and helpful. You should plan between 2-3 hours to spend on the museum. It is conveniently located next to the splash pad, which would also be a great stop if you are in St. George in the summer.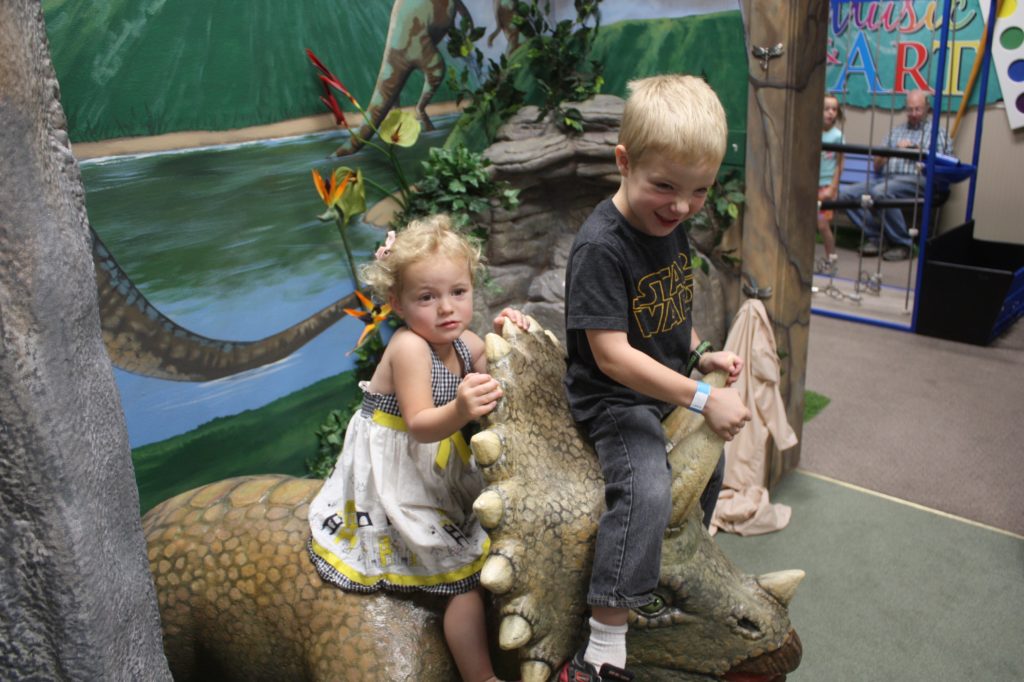 Where is your favorite children's museum and what makes it special?