Would you like to take  your family on some short hikes while enjoying breathtaking views of the red rock of southern Utah? Snow Canyon is amazing state park that allows you to do just that.
When we took our family to St. George for a family reunion last fall we wanted to do some of the amazing outdoor recreation that the area is known for. However, we would have seven children with us ranging in age from 6 months to 8 years old as well as grandparents with some knee problems. While southern Utah is also home to some incredible National Parks, those trips can be daunting for children and older people.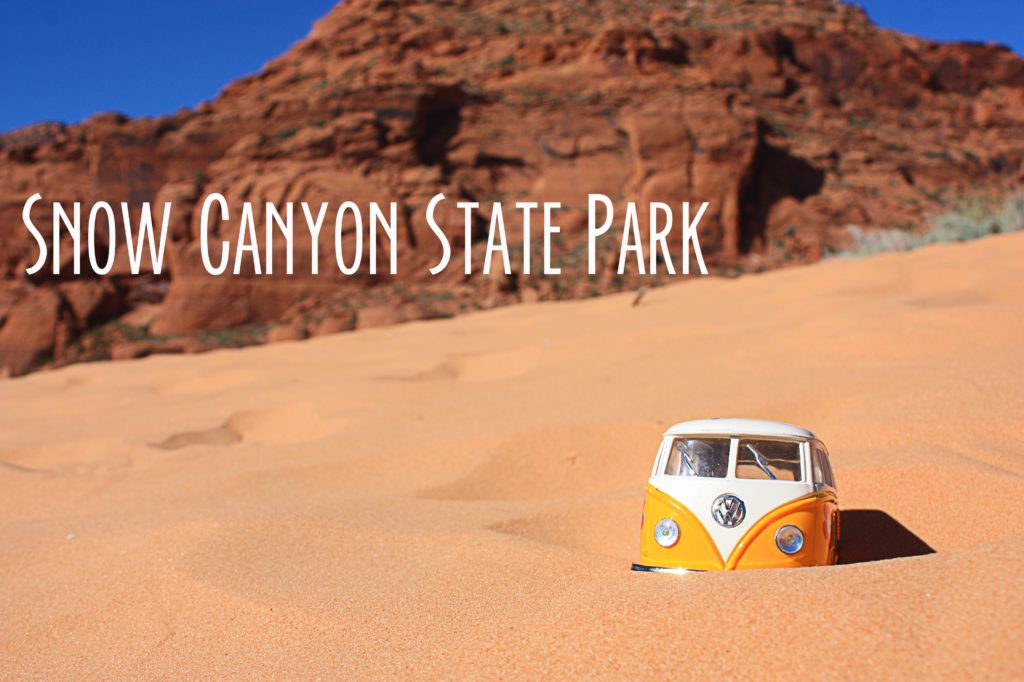 How to Get to Snow Canyon
One of the benefits of Snow Canyon is how close it is to St. George. It is literally right outside it, much closer than either of the National Parks. It also happens to be right next to Tuachan which is one of our favorite places.
Take the Red Hills Parkway out of St. George. There are two entrances into the park, and upper and lower entrance, but you can drive the entire park in about twenty minutes so it really doesn't matter which one you choose. We recommend the lower entrance because it is easier to get to and is normally manned by a ranger. But the GPS on our phones took us to the upper entrance.
To get to the lower entrance just stay on Red Hills Parkway when it turns into Snow Canyon Parkway. Then take Snow Canyon Drive at the second roundabout. This will take you right to the ranger station.
If you want the upper entrance turn right off of Red Hills Parkway onto Highway 18 and then turn left onto Snow Canyon Drive after about ten or fifteen minutes.
It costs $6 per car to get into Snow Canyon State Park. Normally you can pay a ranger at the lower entrance, but if you come early or come through the upper entrance you might need to do a self pay envelope available near the ranger stations.
What to See and Do at Snow Canyon
Although Snow Canyon is not a huge park there are plenty of hikes to do, and a number of them are fairly short so they were suitable for our large family group of various physical ability. A map of all the hikes can be found here. I'll talk about the two we did with the family.
Sand Dunes
The Sand Dunes hike is an easy trail you can access from the Sand Dunes picnic area. We had our lunch at the picnic area before doing the hike. It is nice because it is one of the larger parking areas in the park and has toilets and a water spigot.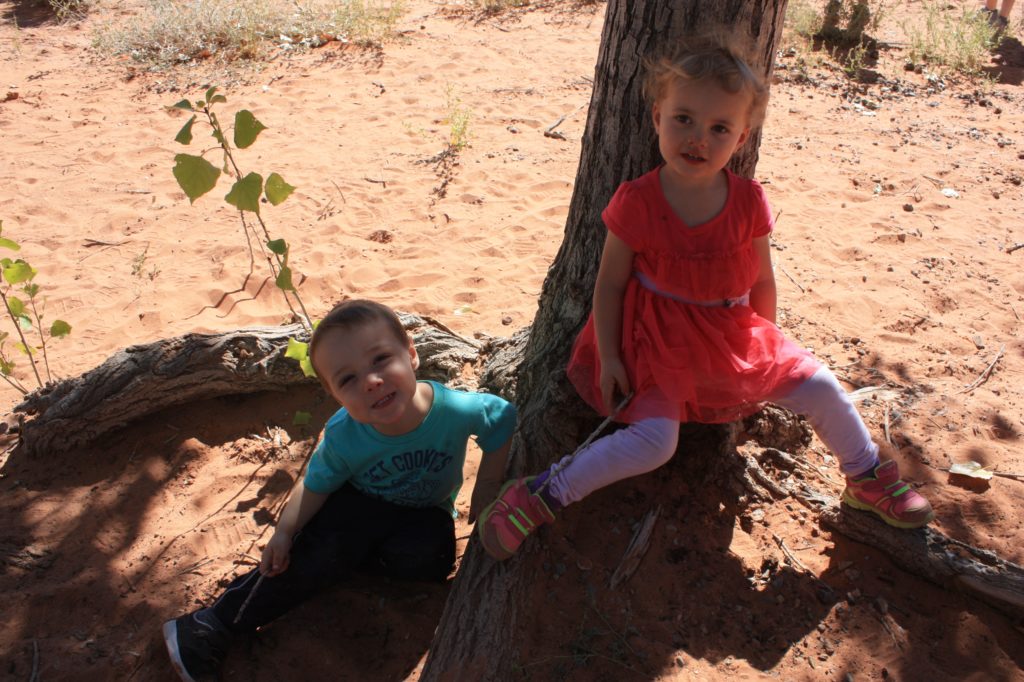 You can't miss the trail leading to the huge sand dunes to the south of the parking area. Getting the dunes is about a ten or fifteen minute hike. The only difficult part is that much of it is through sand. Some of our family members found the sand hard to walkthrough. We would recommend wearing sandals for this hike.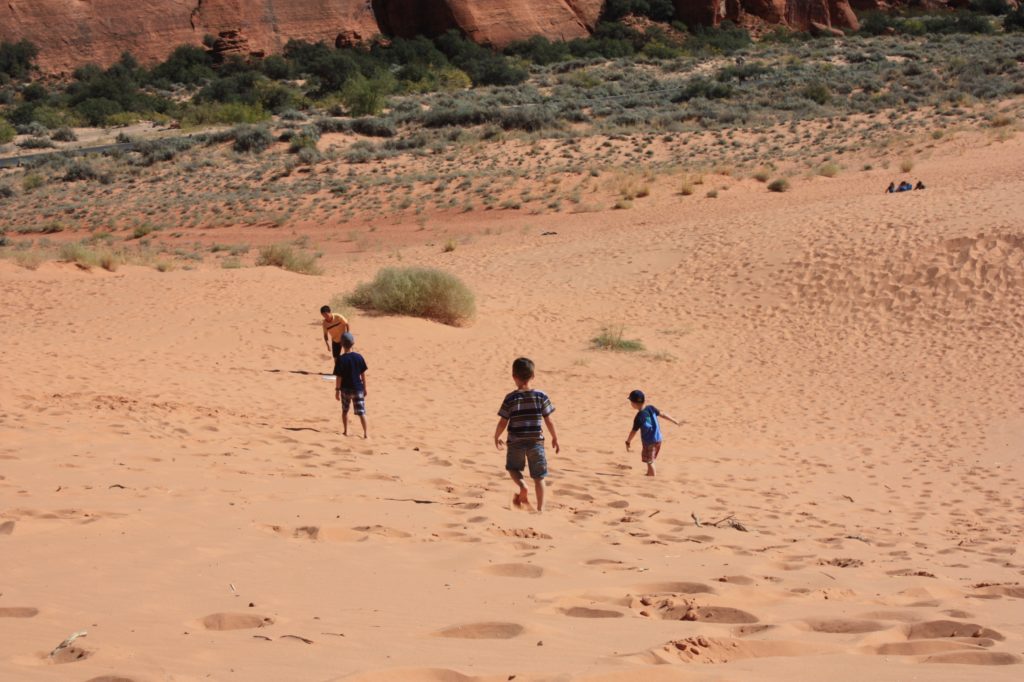 The sand dunes are a very popular place to play because they are fun to run up and down, to dig in, and to play frisbee. We spent a lot longer playing at the dunes than we did walking there.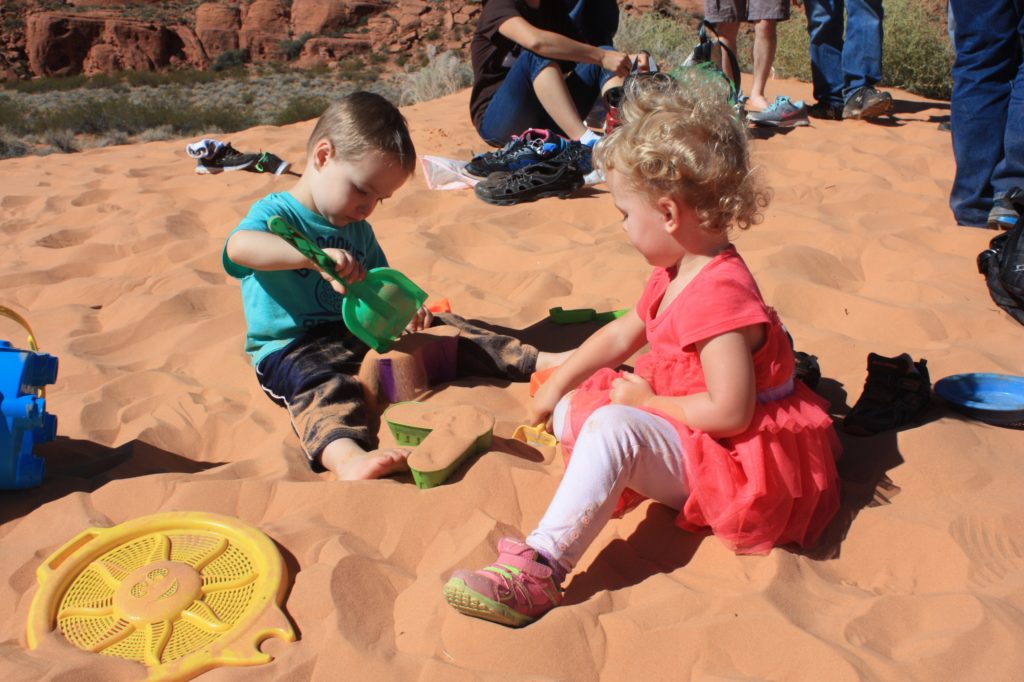 If you don't want to hike to the dunes there is a lower Sand Dunes lot that is smaller but pretty much walks right out onto them.
Jenny's Canyon
Just south of the lower sand dunes lot there is another small parking lot for Jenny's Canyon. If this lot is full you can park at the lower sand dunes and just walk over, it is very close. Despite its proximity to the sand dunes this hike is completely different. It takes you into a small slot canyon that you are sure to enjoy, especially if it is a hot day.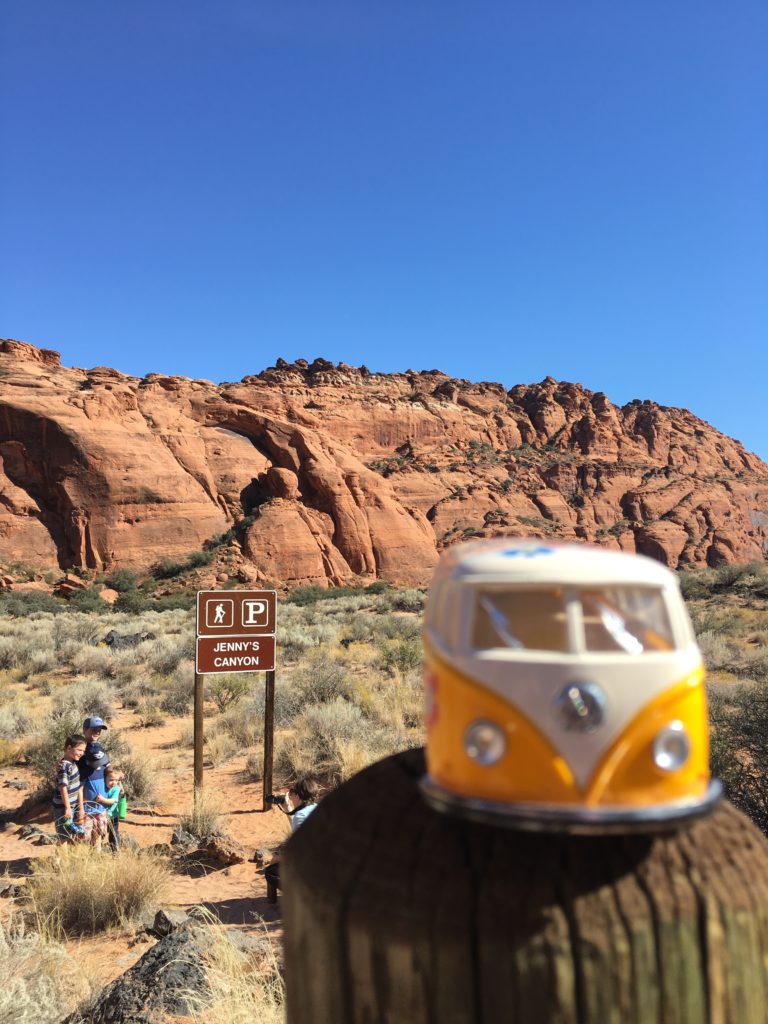 You have to hike a short ways before reaching the slot and then climb up just a little bit to get in. To go into the canyon make sure you go to the left, if you go to the right you will go to the canyon overlook which takes a little more climbing.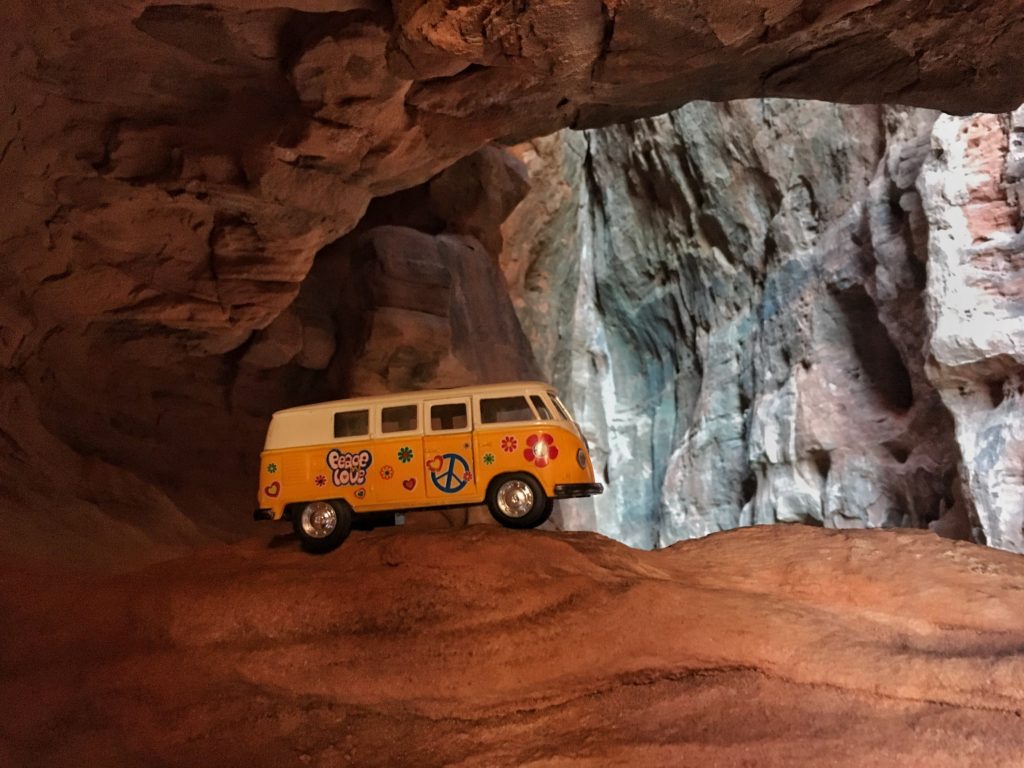 Then canyon just goes a short ways before terminating in a wall. There are several places inside the canyon where kids can scramble up.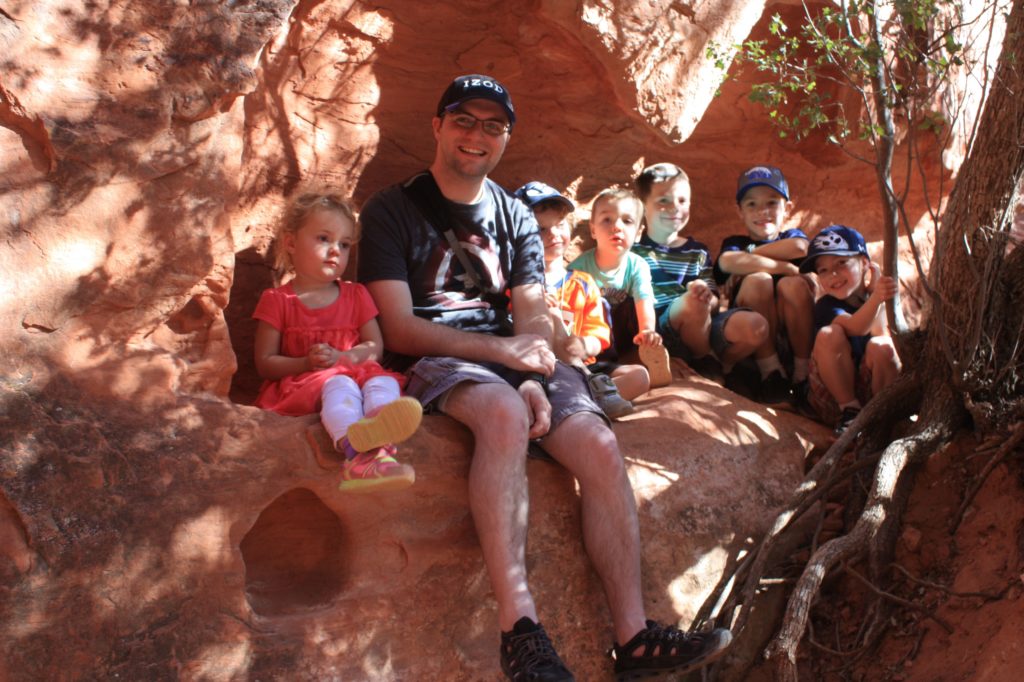 Sum Up
Snow Canyon is a perfect place to take your family. It is not as intense or as crowded as the National Parks so for our situation it was great. There are lots more hikes than the ones we have talked about here, so even if you are looking for something more adventures there are options for you. At only $6 a car it is an extremely affordable recreation site.
Things you should bring:
Sunscreen
Chapstick
Water for everyone
Sand toys
Frisbee or football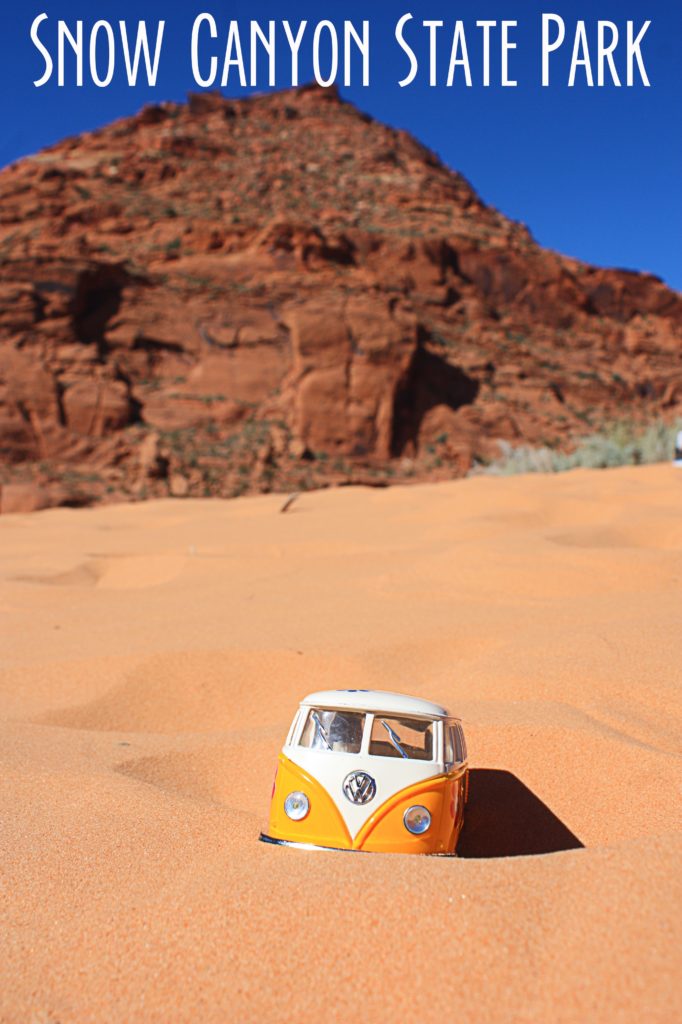 Have you hiked in Snow Canyon or southern Utah? Where did you go and what did you like? Answer in the comments below.