Christmas time is filled with lots of family traditions: shopping for presents, looking at Christmas lights, going to concerts and just enjoying the spirit of the season. The Luminaria at Thanksgiving Point is a great activity to add to your Christmas family traditions!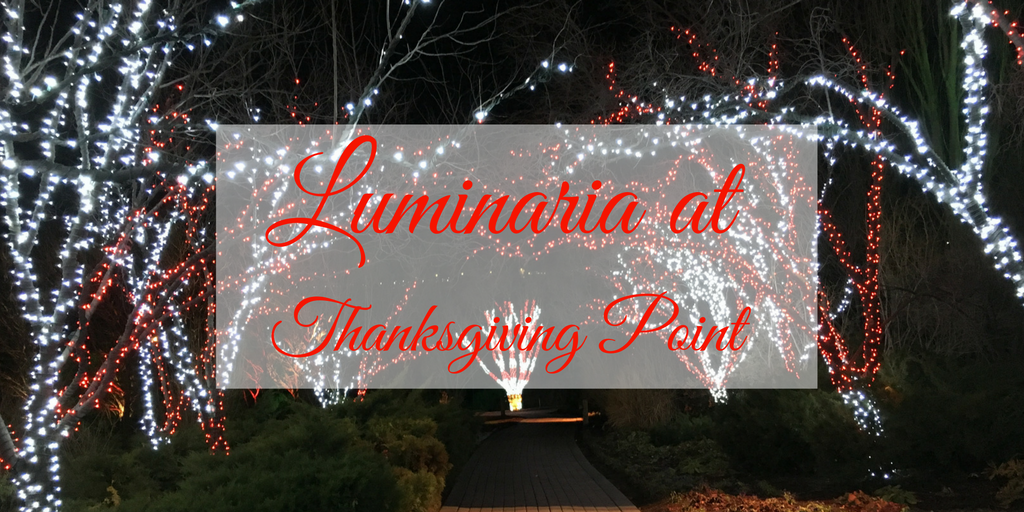 How to Get There:
The Luminaria is located at Thanksgiving Point's Ashton Gardens. To get there take the TImanogos Highway exit and head west. Stay straight on the road until you get to the stop sign and then turn right. As you pass the Museum of Natural Curiosity, you will end up seeing parking lots on the right. This is where you will park. Then you can just follow the signs to walk to the entrance of the gardens.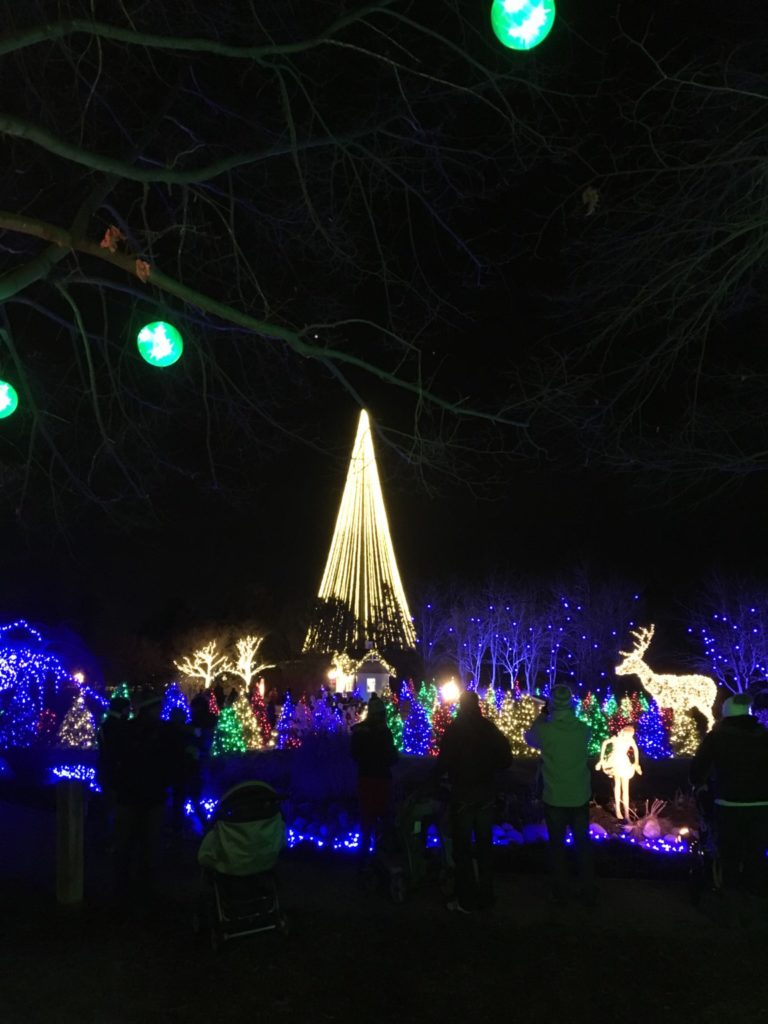 Before you get there you will want to purchase tickets online at Thanksgivingpoint.org. They limit the number of people who can enter at certain times to help with crowd control. And sometimes they sell out.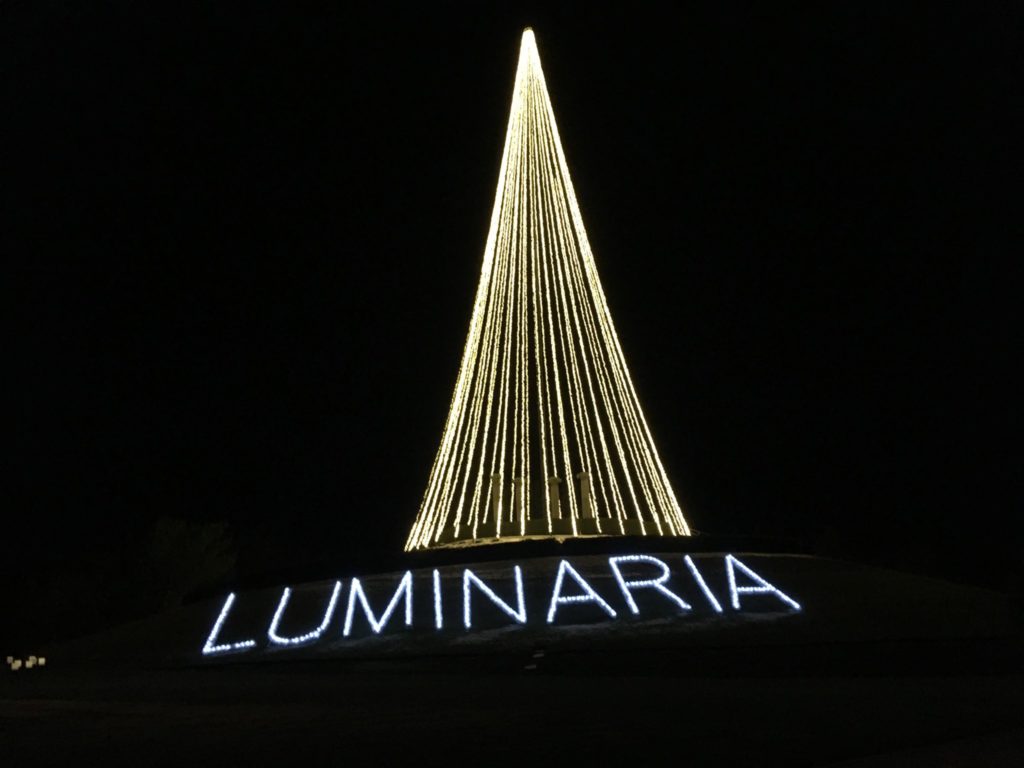 What You Will See:
As you walk through the 1 mile long loop you will be transported into different lands filled with lights. You will start out at the Poinsettia Palace and from there go through the Candy Cane Lane. You will then progress through other parts of the gardens you will come across other areas with lots of different lights displays.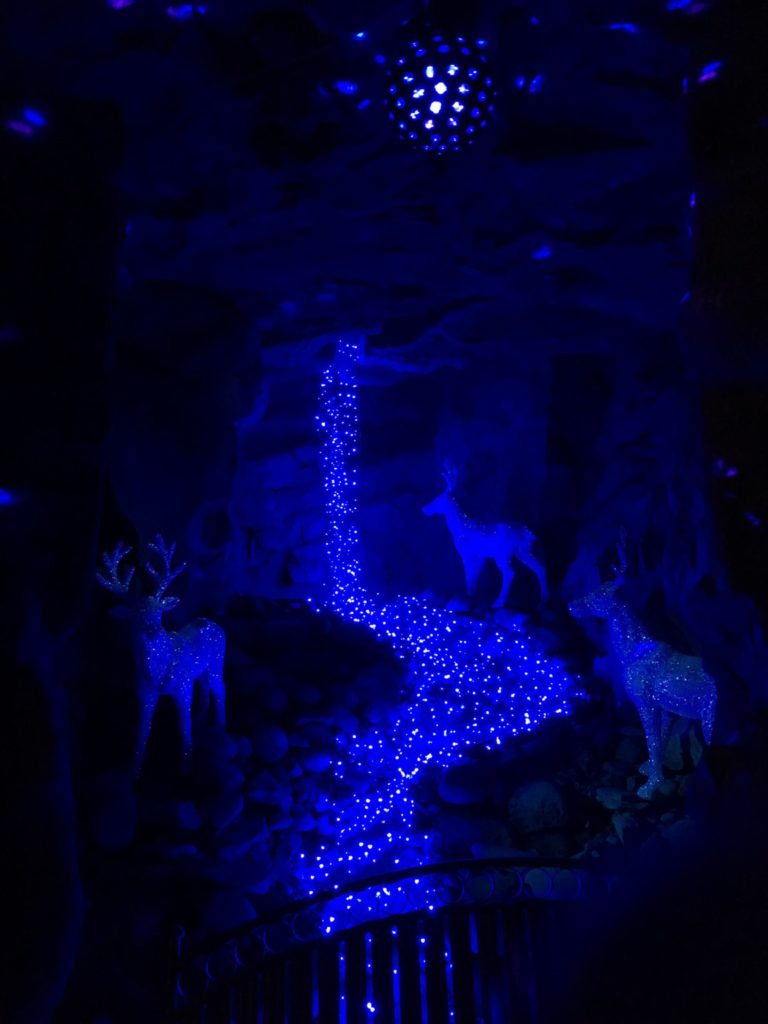 It took us about an hour to walk through and experience the whole thing. Then we spent another 30 minutes back at the beginning watching the fantastic lights show. The light show happens about every 5-6 minutes. There are 4-5 different songs that each have a different display. If you watch for half an hour you will be able to see all of the different songs.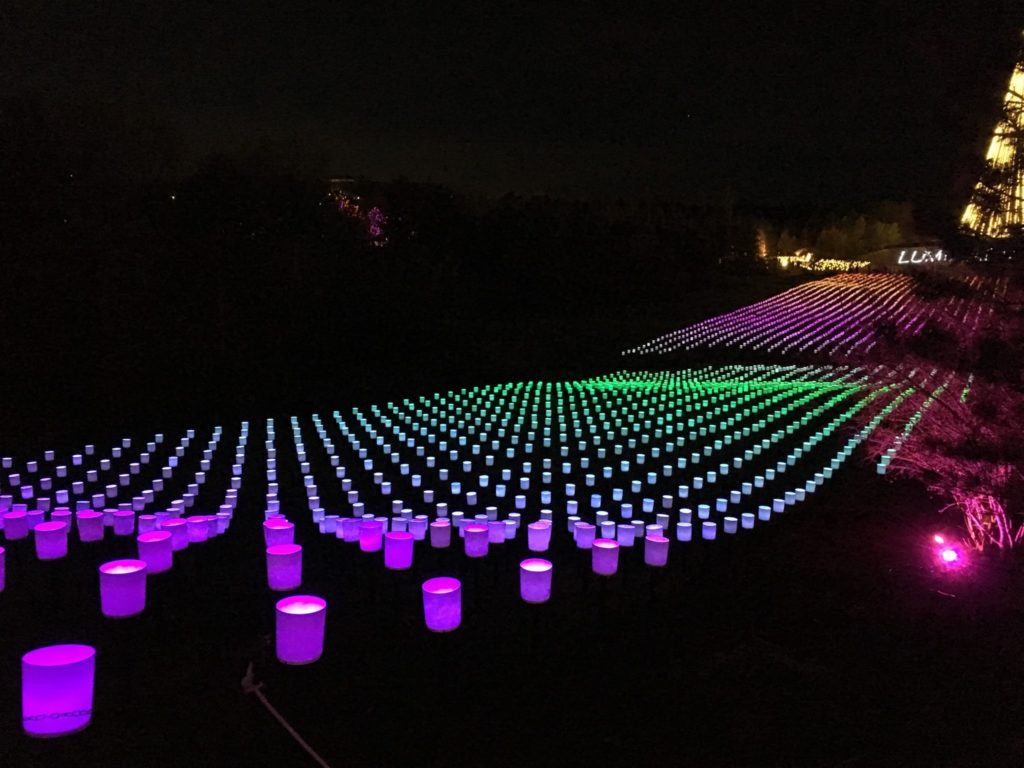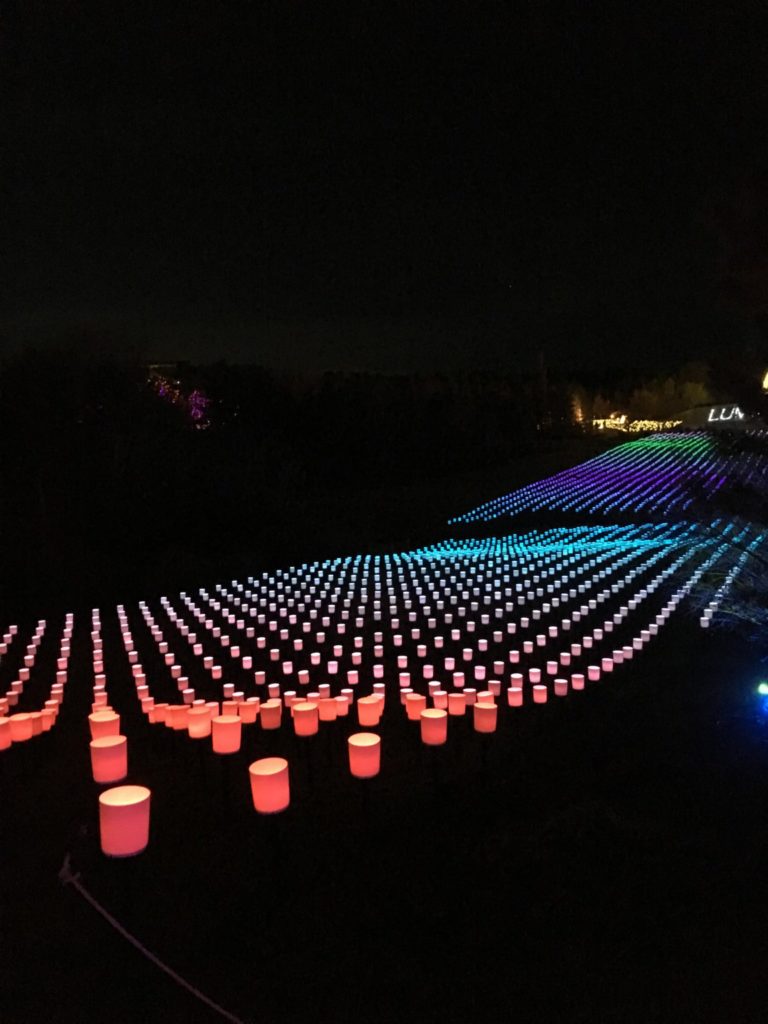 Also when you go there are multiple stops along the way to get hot chocolate and food. But we were also allowed to take in our own thermoses with our own hot chocolate that we were able to sip as we walked around. Another tip I have is that if you are planning on taking your children, I would suggest giving them some glow sticks to wear. The paths can get pretty dark at some points and it is easy to get separated. We didn't see that many kids wearing glow sticks so it would be easy to keep track of your kids.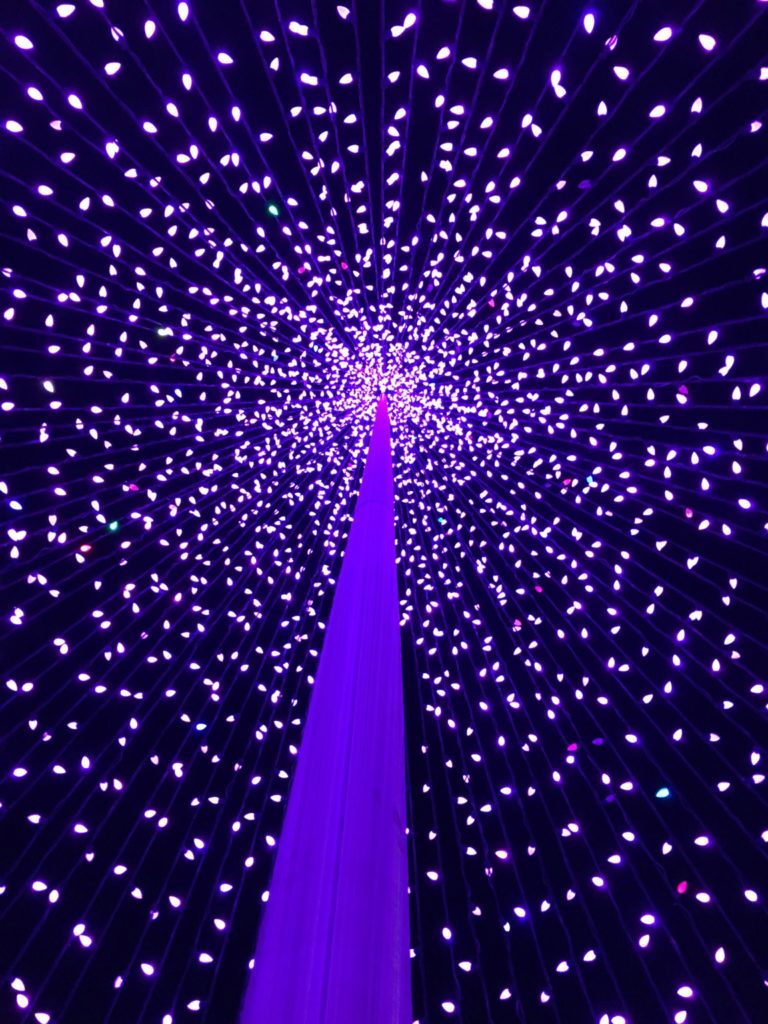 Sum Up:
The Luminaria at Thanksgiving Point is a great addition to your Christmas time traditions and activities. We would recommend it for anyone who enjoys Christmas lights and who has the funds to go. It is $20 for adults and $17 for kids; so kind of steep but it is totally worth it at least once to experience with your families.