Read to the end of the post for a promo code for your trip!
With classics like Splash Mountain, Pirates of the Caribbean and Big Thunder Mountain, Adventureland and Frontierland is home to quite a few favorites for everyone.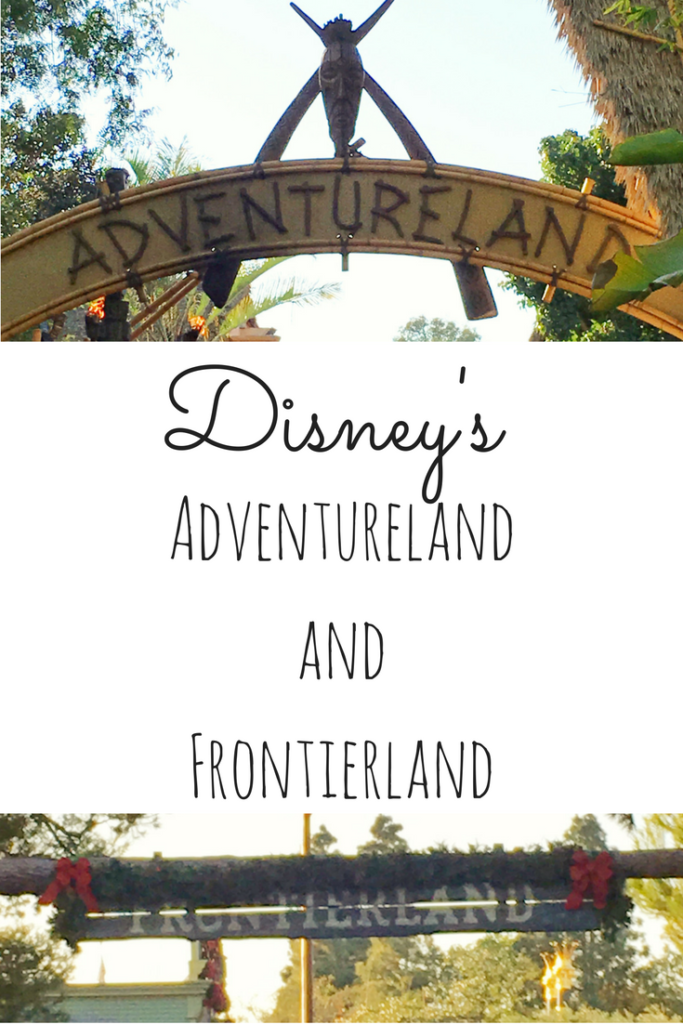 How to Get to Adventureland and Frontierland
Both lands sort of meld together and you can easily go between the two without really noticing that you've moved lands. Both the entrances to Adventureland and Frontierland are located to the left of the castle if you're on Main Street. When we were there, we noticed that the Adventureland entrance was often much busier than the Frontierland entrance. And once you're inside, it isn't hard to move between the two lands.
What to See and Do
Adventureland: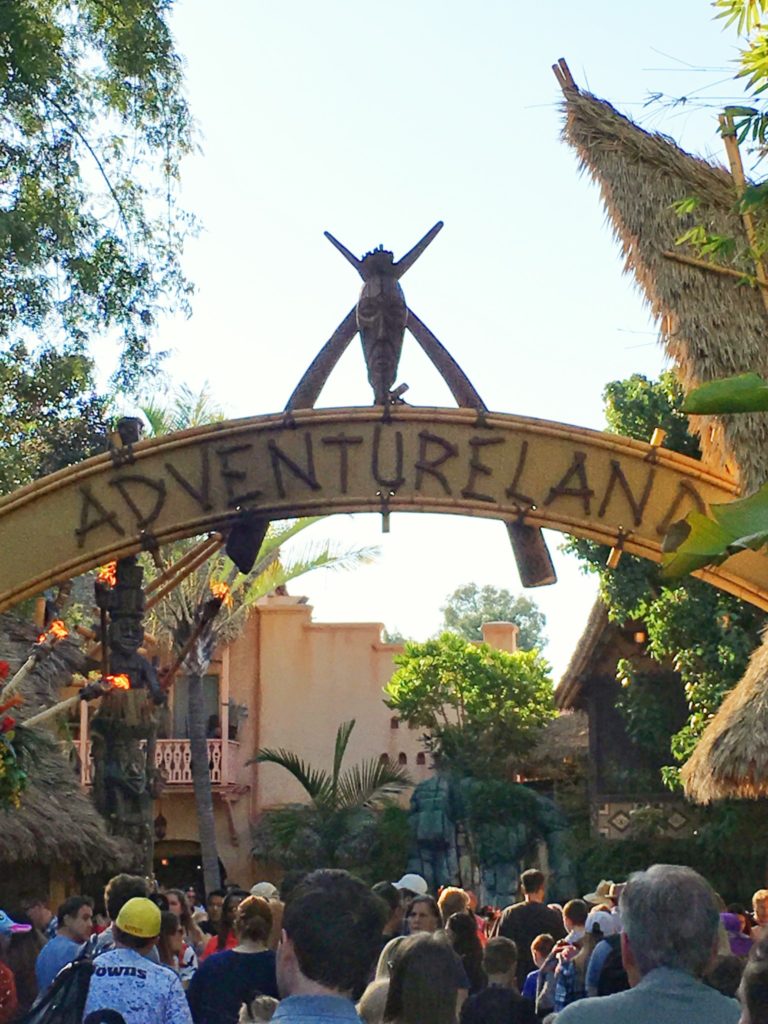 Enchanted Tiki Room
Located just inside the entrance to Adventureland, the Enchanted Tiki Room is a cute animatronic show with tropical birds singing cute songs. It is a fun experience that is classic Disney. This is great for families and children of all ages and is a nice break to be able to sit down and enjoy some entertainment.
Jungle Cruise
Next to the Tiki Room, the Jungle Cruise is another family friendly ride. After waiting in line, you hop into a boat and head around a river with funny guides and see all sorts of animatronic animals. If you go during Christmas time, like we did, it is renamed to be the Jingle Cruise and has a cute Christmas twist on the normal cruise.
Indiana Jones Adventure
Indiana Jones is definitely a ride for adults and big kids. While we didn't ride it our last time we went, I remember riding it as an 8 or 9 year old and really hating it, but I also know it is a really popular ride. That being said, make sure you grab a Fast Pass for this ride early in the day because they go very fast.

Pirates of the Caribbean
This is definitely one of my favorite rides in all of Disneyland. It is a very dark ride in a boat that goes underground to a secret pirate lair. It is fun and safe for families of all ages but younger kids might be a little scared due to the darkness of the ride. Wait lines can vary a TON for this ride. We kept an eye on it all day and if it is ever under 20 or 30 minutes you should definitely hop in line. The line moves pretty fast and actually didn't take us nearly as long as the wait time said it would.
Critter Country:
This is a small area that is located near the back of Adventureland and Frontierland. Critter Country is home to Splash Mountain and The Many Adventures of Winnie the Pooh which is perfect for kiddos.
Splash Mountain
Splash Mountain is a favorite ride for everyone at Disneyland. While the line can often be long, you can get a Fast Pass for the ride. Or you can go earlier in the morning or later in the evening for short lines. As you get close to the beginning of the ride, the line splits into two lanes. You can take either one, even if it doesn't look like it. If you stick to the one on the left, you will probably get through the line and up to the front a little bit faster.

Frontierland:
A lot of Frontierland and parts of Critter Country are currently under construction and closed due to the building of Star Wars Land. There are lots of places to eat and food carts around this part of Disneyland. We also found the best drinking fountains in the park to be here. They are located behind the pretzel cart that is across from the steamboat entrance. They are kind of hidden and look like they are part of the line for Big Thunder Mountain.
Big Thunder Mountain
This is my favorite roller coaster in the whole park. It is a simple, fast, adventuresome ride. Currently it is basically the only ride in operation in Frontierland. It is a popular ride and does have a Fast Pass option. The Fast Pass station is located around the corner from the pretzel cart and kind of across from the entrance to the steam boat.
Sum Up
Frontierland and Adventureland house some of our favorite rides in all of Disneyland like Splash Mountain, Big Thunder Mountain and Pirates of the Caribbean. It is super easy to flow between the two and it is a good place to get food or snacks. The least crowded entrance is definitely the entrance to Frontierland.
Book Your Disneyland Trip
We highly suggest that you book your Disneyland trip through Get Away Today for the best prices. That is our affiliate link, so we receive a small commission if you book a trip through them. You can also use the promo code: YellowVan to receive $10 off your order.