To get to Ephesus, we had to go through the port of Kusadasi in Turkey. Kusadasi is a cute port town that is known for having the best "authentic fake" things in the world. From watches, to shoes to bags, the markets at Kusadasi have it all.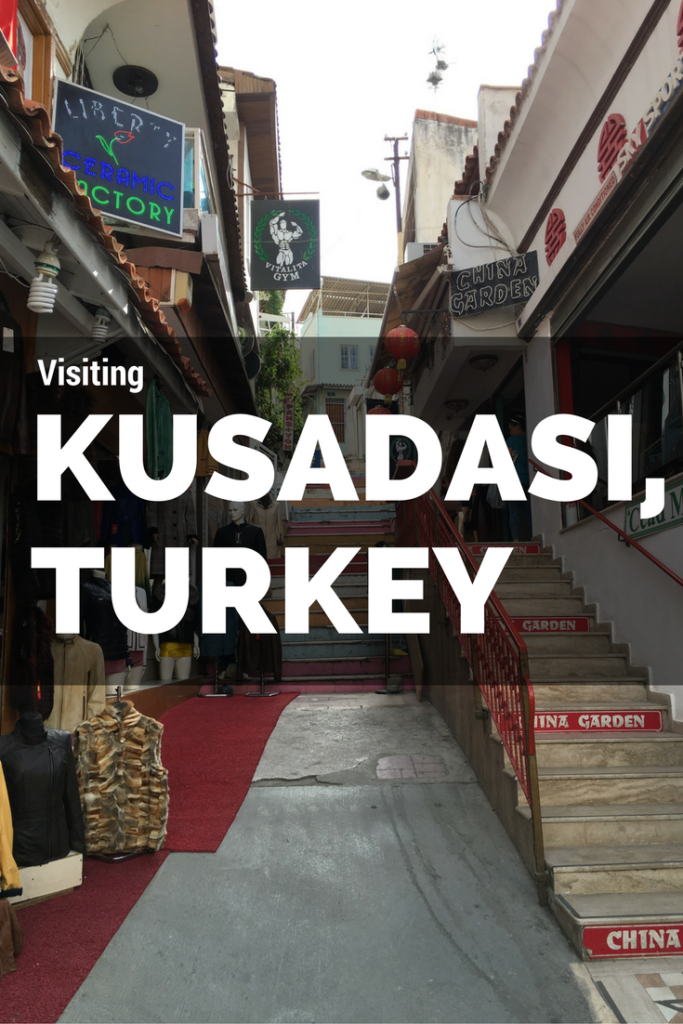 How to Get to Kusadasi:
Kusadasi is a port town so if you are traveling via cruise ship like us you will just get pulled right into port and be able to hop right off your boat and start to wander the city. If you are flying, the closest main airport is Izmir. The airport is about 1 hour and 15 minutes (by car) away from Kusadasi.
What You Will Do in Kusadasi:
Once you get to Kusadasi, you can arrange for tours of Ephesus and other sites around the area. If you are just wanting to hang out in Kusadasi, you can spend HOURS walking around the markets. Inside of every booth/stall you will find something new. Everywhere you will see signs (in English) for "Authentic Fake" items. They are home to knock off brands. From fake Rolexes to knock off Nikes, you can find pretty much everything you can ever want. In addition to knock off brands, you will also find lots of Turkish made goods. Some of our favorites were pottery, tapestries, and some gorgeous lanterns.
We felt fairly safe while we were walking around in Kusadasi. But while we were walking around through the market, we found out that a lot of the people running the booths were quite vocal about getting you into their stores. They drive a hard bargain and are totally willing to haggle. But they also try to get you into their shop by coercing you to come in. We were kind of shocked by it because shop keepers aren't that vocal in the United States.
Sum Up:
Kusadasi is a gateway to Ephesus and it is a fun place to experience a Turkish market. They have a HUGE variety of items and you could find basically anything you could ever want including "Authentic Fake" brands. We felt safe, but sometimes uncomfortable with the shop keepers. But overall we had a great experience and would highly suggest visiting!