Santorini is such a beautiful island and while we would have LOVED to spend more time there, our quick day trip there was such fun experience. It was definitely one of our favorite places we went on our cruise. Below are our top three things to do in Santorini.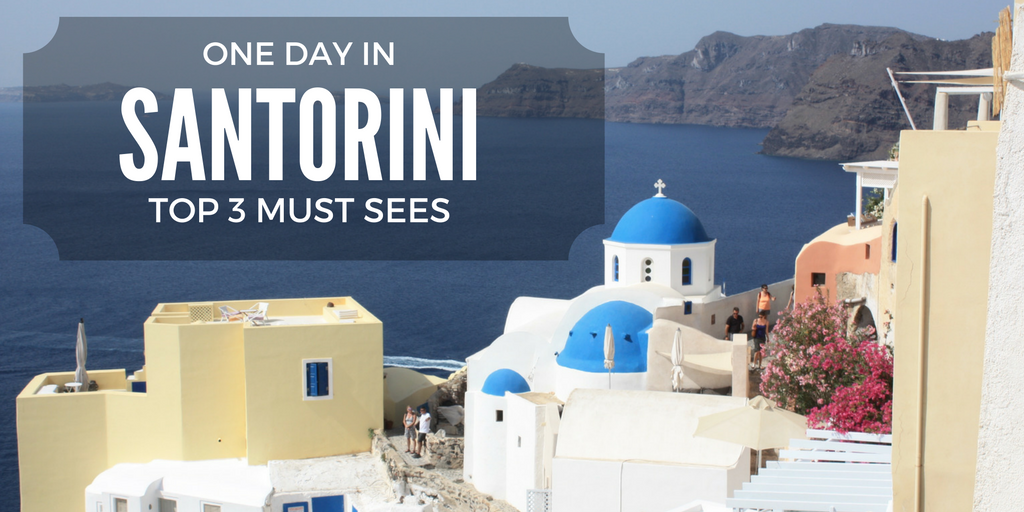 For your typical Greek experience, head to the town of Oia. You will get to see cliffside views of beautiful whitewashed buildings and blue domed roofs. There is shopping and restaurants in this town but our favorite part was just wandering around on the cute trails and roads and seeing new and beautiful sights around every single corner.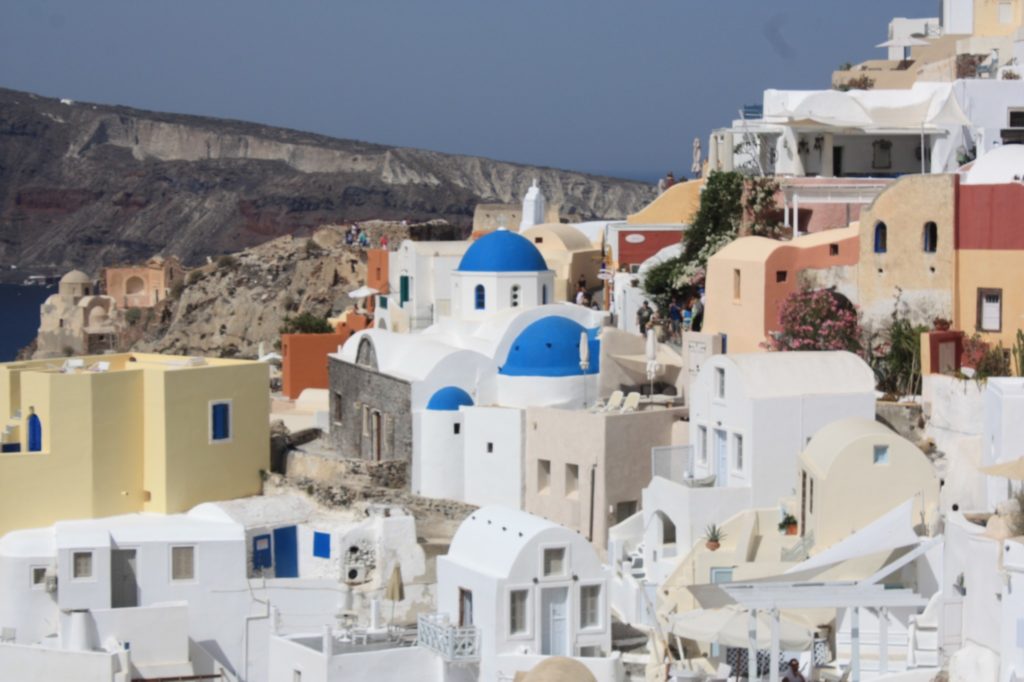 The Akrotiri Ruins are also a must see on the island. They are some of the best preserved ruins in the world. It is a totally accessible site and is so beautifully restored. Definitely make time to see these ruins.

While you are seeing the Akrotiri Ruins, just a quick walk away is the Red Beach. It is one of the most beautiful and unique beaches in the world. While you won't find sand, you will find beautiful red and black volcanic rocks lining the beach. There are also boats that you can take to get to the  Black and White beaches as well. Definitely a unique experience with some of the most beautiful landscaping I've ever seen.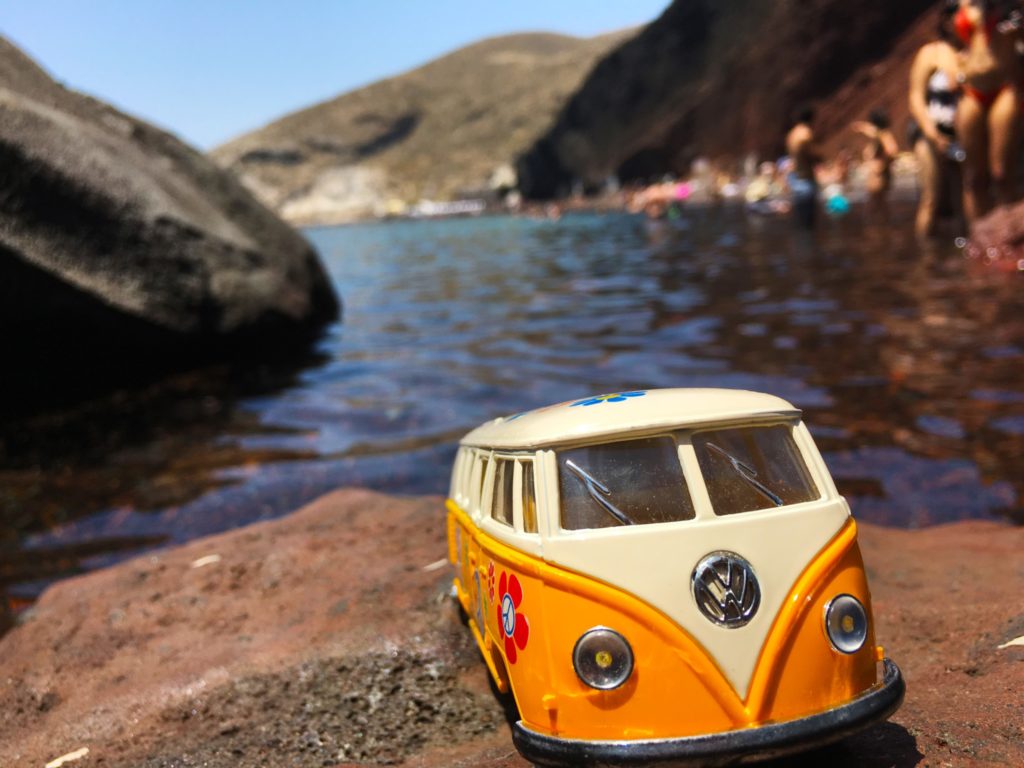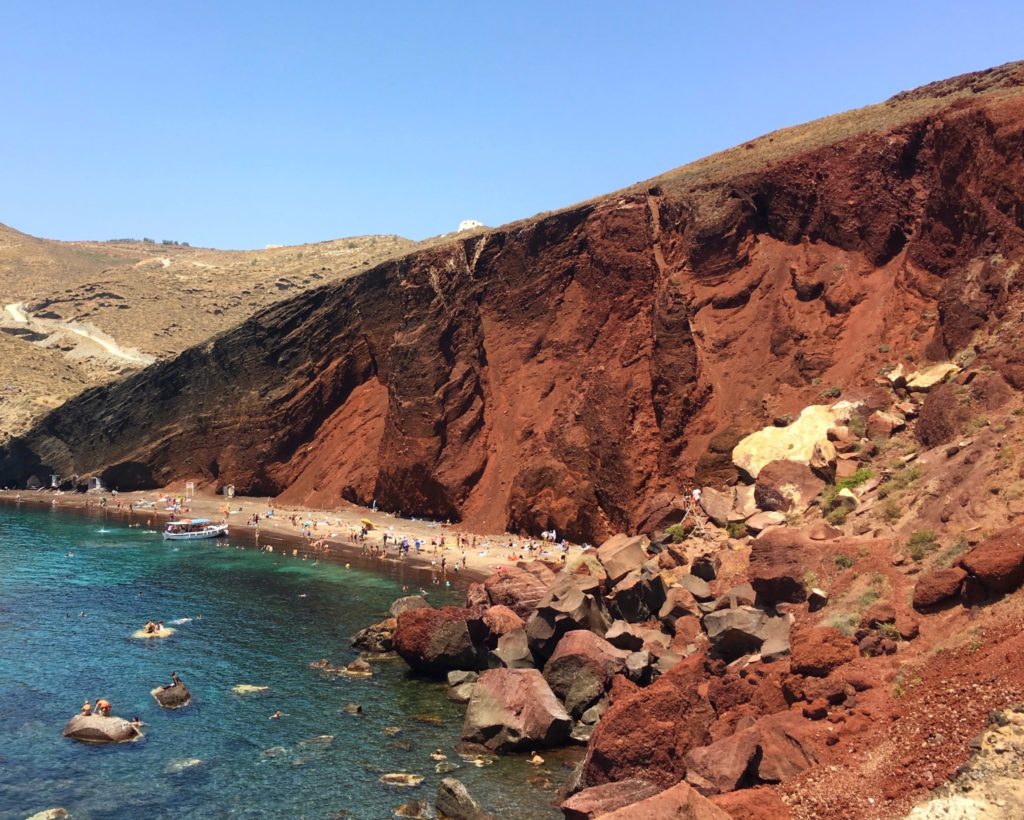 Sum Up:
Santorini is one of the few places that we visited in Europe where we said that someday we definitely want to come back and spend more time at. Filled with resorts, beaches, shopping, amazing food, Santorini is such a fun place to visit. It is such a relaxed and beautiful island and should really be on your Europe and Greek bucket list!
Like this article? Don't forget to Pin It for later!