While on our cruise, we were super nervous about our port in Turkey. Due to current instabilities in Turkey, we were a little on edge about visiting this beautiful country. Luckily, we had a beautiful experience in Ephesus and felt very comfortable and very safe as we traveled there.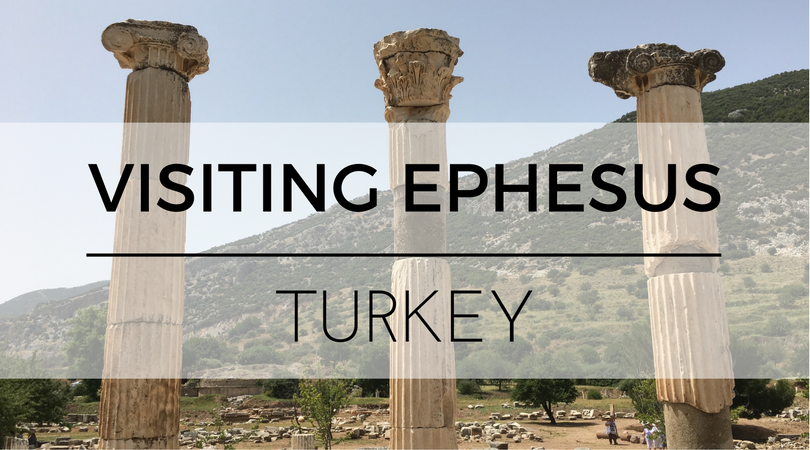 How to Get to Ephesus:
Getting to Ephesus is easiest if you sign up to go with a tour group. We found a tour group just at our port in Kusadasi. Our tour included a van trip to Ephesus as well as a few quick stops at a Turkish rug shop, a leather shop, the Basilica of St. John, and the Temple of Artemis. If you are flying, the closest airport is in Izmir and from there you be a part of a tour group that will then take you to Ephesus.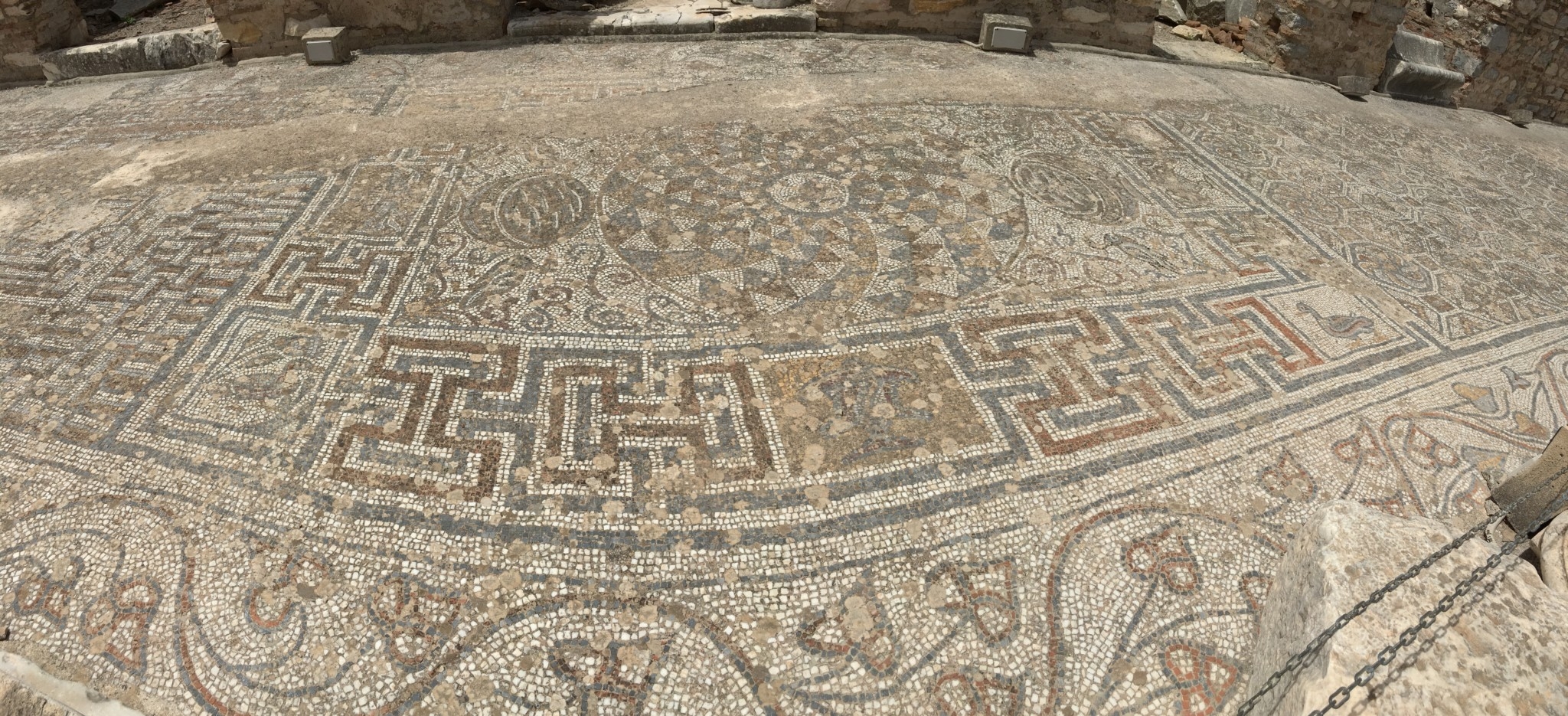 What You Will See in Ephesus:
In the actual ancient city of Ephesus, you will come to the main gate outside the city where you will have to pay to enter the site. If you are in a tour group, this might be included in the tour price so double check with your tour guide if you are responsible for your own tickets. To enter the site, you will need to pay 12.5 euros. Before you go in there are also some public restrooms that you have to pay for, but it is worth it to pay to go to them because there are no restrooms inside of the site. There are also vendors selling hats, sunscreen and water. Make sure you have all of them because it can get extremely hot, so come prepared!

Inside the site you will see lots of amazing ancient ruins of this historically significant city. Your tour guide will give you some info on the main sites of the tour. Rick Steves also has a walking tour of Ancient Ephesus if you would like to listen to him on his Audio Europe app.

As you walk through Ephesus, you are actually walking on the same roads that people have been walking on for thousands of years. You will get to walk through the city as it was in ancient times. It was really a surreal experience.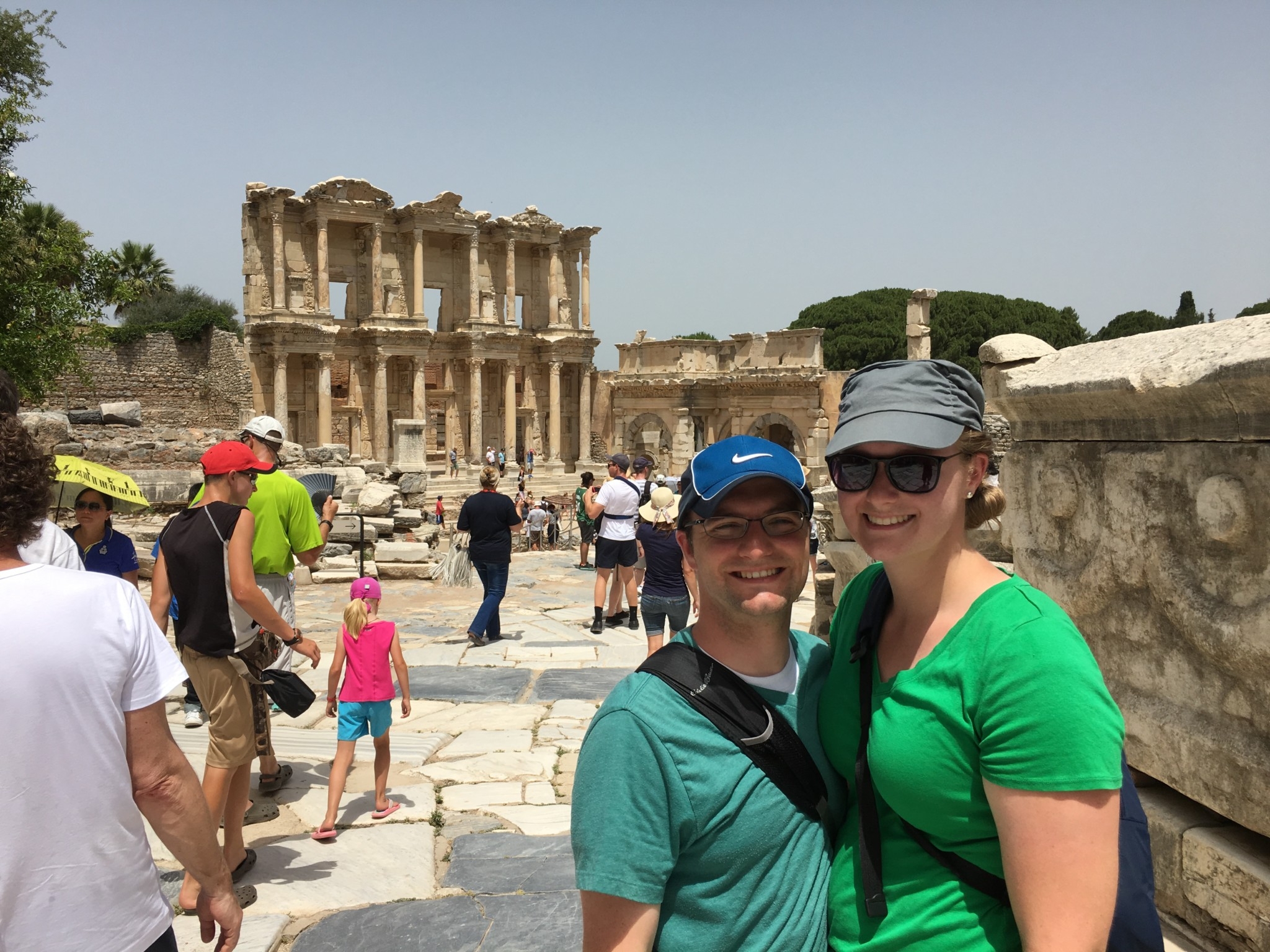 Sum Up:
Ephesus was an amazing city and we are so grateful we had a chance to visit it. That being said, please be careful while traveling there. The government is often unstable so please take caution when planning a trip there.